'Morbius' Is Finally out and the Internet Is Abuzz With Memes
Check out some hilarious 'Morbius' memes to celebrate the film's release. The Marvel flick has been delayed since 2020 and premiered to poor reviews.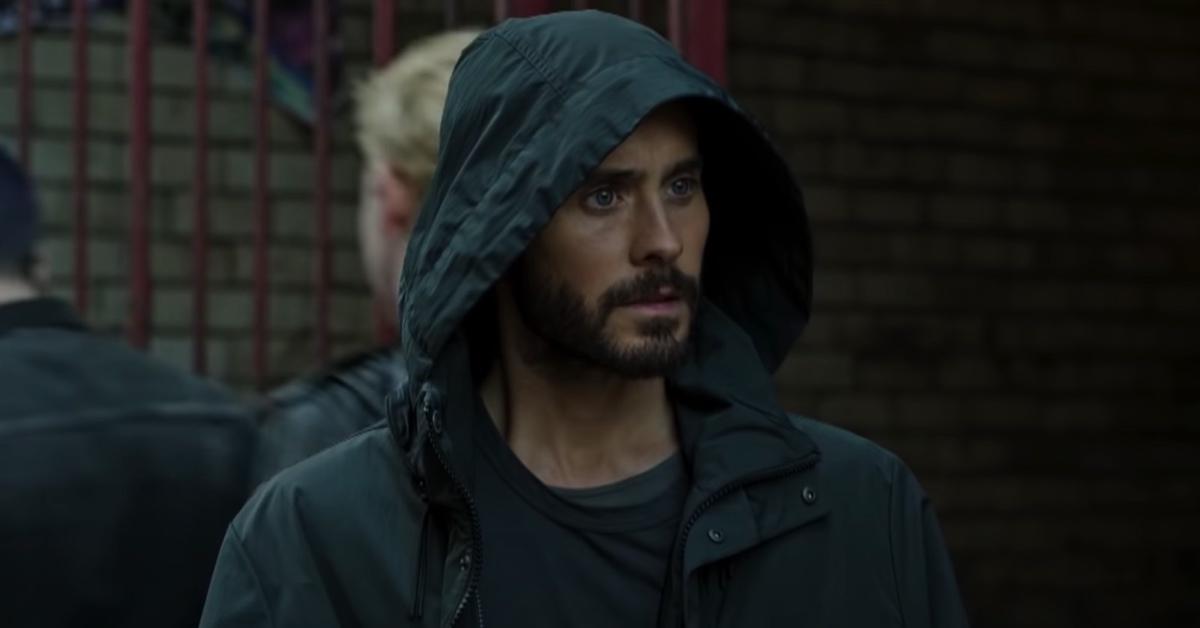 After more than two years of delays, Morbius finally hit theaters on April 1. No, that isn't an April Fools' joke. Originally scheduled for release in July 2020, the Marvel film has been delayed several times throughout the past few years. The film finally premiered, albeit to poor critical reception, and with a 16 percent approval rating on Rotten Tomatoes, one has to wonder if the wait was at all worth it. One thing's for sure, though. The memes for the film are all too hilarious.
Article continues below advertisement
Morbius stars Jared Leto as the titular Michael Morbius, a scientist suffering from a rare blood disease. He attempts to cure his illness through transgenic vampirism, but this causes him to gain superhuman abilities and a thirst for blood.
The film has been lambasted by critics, who call the special effects outdated and the mid-credits scene outlandish, even by Marvel standards.
Whether you love or hate the film, there's no doubt that Morbius provides excellent meme fodder.
Here are some of our favorite memes about Morbius.
A record for Jared Leto.

Morbius star Jared Leto previously appeared in 2016's Suicide Squad as a divisive version of the Joker. According to one Twitter user, Jared's record of poor comic book film adaptations continues in his stint with Marvel.
Article continues below advertisement
No stressing over 'Morbius' spoilers.
Very few people enjoy coming across spoilers. No one would have wanted Spider-Man: No Way Home or Avengers: Endgame spoiled for them. But when it comes to Morbius, we may not mind a plot point or two in advance.
Article continues below advertisement
#MorbiusSweep is trending for all sorts of reasons.
Fans of the movie are using "#MorbiusSweep" to show their support for the film in the midst of its poor critical reception. In response, a Twitter user made some "adjustments" to Morbius' Rotten Tomatoes score and made it the first film to exceed 100 percent! What an epic turnaround!
Article continues below advertisement
YouTuber ComicTropes stands alone on opening night.
YouTuber and illustrator ComicTropes attended opening night for Morbius. But it looks like he had the entire theater to himself. At least he doesn't have to worry about hecklers.
Article continues below advertisement
'Morbius' themed pre-workout???
G Fuel Energy Formula released a Morbius-themed energy powder to celebrate the release of the movie. Does this count as a meme? Because like, we think this is hilarious. It's "plasma-flavored." Does that mean it's blood? Is this a blood-flavored energy drink!? Somebody stop us from ordering some just to find out!
Article continues below advertisement
A different kind of ticket giveaway.
Some days, you just can't get rid of Morbius tickets!
Article continues below advertisement
Far from the worst Marvel film.
Regardless of what you think of the film, it certainly isn't the first time Marvel has released a dud. True moviegoers always remember "Fant-Four-Stic."
Article continues below advertisement
A post-credits scene to skip?
As far as post-credits scenes for Marvel films go, the scene from Morbius has been widely regarded as one of the worst epilogues in Marvel movie history. If you end up not liking the movie, you might want to leave as soon as the credits start rolling.