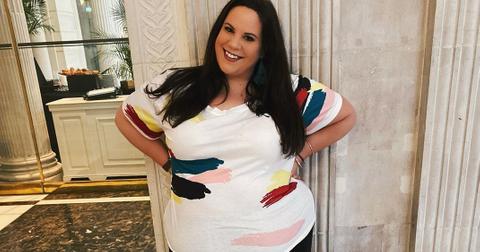 It Turns Out, 'My Big Fat Fabulous Life' May Be as Contrived as Some Fans Think
By Chrissy Bobic

Updated
When it comes to reality TV, sometimes things are a little too over the top to believe. And My Big Fat Fabulous Life is nothing if not over the top, thanks to Whitney Thore's big personality. But some of the more out of the ordinary situations and drama always have fans wondering if My Big Fat Fabulous Life is scripted.
It wouldn't be out of the ordinary to learn that the show is scripted, if only somewhat. There are plenty of reality TV shows that have been exposed for filming the same scene repeatedly to get it just right or for even creating drama or fighting where there wasn't any. In some ways, it's almost a necessity in order to get the kind of trashy reality TV drama viewers expect. But for My Big Fat Fabulous Life, it's not exactly a matter of being fake.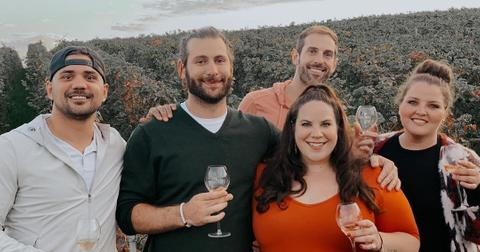 Is 'My Big Fat Fabulous Life' scripted?
Like most reality shows, there are plenty of skeptics when it comes to My Big Fat Fabulous Life. Some fans took to reddit to discuss the possibility that Whitney's entire relationship with Chase Severino is fake. One fan wrote that the show "tried too hard to give her a fairy tale relationship and it all just seems so forced and fake." Another fan posted about Whitney's drama with her friends and claimed that it was entertaining, but obviously forced for the sake of the show.
Even so, Whitney herself has stood behind the legitimacy of the show. When a fan asked her on Instagram if the show is indeed scripted, she responded that it is "edited, not scripted." While that means most of the storylines are legit enough, it does suggest that they might have to film certain situations multiple times or add moments of silence to heighten the drama. But as a whole, according to Whitney, My Big Fat Fabulous Life isn't scripted.
The show features her real friends and family.
One thing that points to the validity of the show is the fact that Whitney has filmed with her real life family and longtime fans since the beginning. Shows in The Real Housewives franchise can be accused of being scripted because drama is the driving force of all of the shows and the women haven't all been besties since before they were famous.
With Whitney, on the other hand, it's hard to accuse her and My Big Fat Fabulous Life of being inauthentic when the cast is made up of real people and not just social media powerhouses. And, judging by the social media posts between Whitney and Chase, their relationship seems to be the real deal instead of just another plot point for the sake of the show.
Whitney's engagement is a Season 7 storyline.
Although the engagement seems to be legitimate, it will still be a storyline in Season 7 of My Big Fat Fabulous Life. While the season shows the ups and downs of Whitney and Chase's relationship and the drama that got them to where they are now, it will also show their engagement before the finale airs.
It's hard not to assume that at least some part of My Big Fat Fabulous Life is scripted. It's not uncommon for reality shows to have some facet of contrived drama, if only to keep viewers interested. But if Whitney is to be believed, the most the show is guilty of doing is heavily editing each episode.
Watch My Big Fat Fabulous Life on Tuesdays at 8 p.m. ET on TLC.