Whitney Way Thore Is Taking up Weight Lifting — and She's Killing It
After trying a variety of diets and exercises, Whitney Thore has decided to try weight lifting in an attempt to lead a healthier life.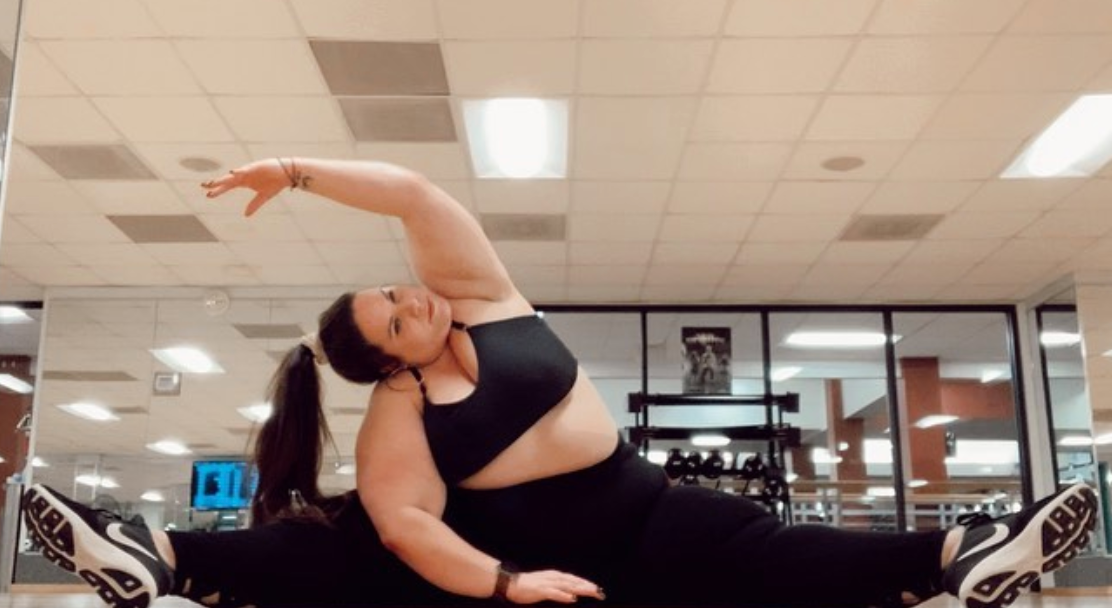 After trying nearly every workout program and diet plan there is, Whitney Way Thore is changing up her routine. Now, the former dancer and current My Big Fat Fabulous Life star has taken up weight lifting, working with a trainer to get stronger.
All of her work culminated in a weight lifting competition she participated in with her trainer, Jessica Powell.
Article continues below advertisement
Whitney Thore first shared her weight lifting moves in August.
The reality star first gave us a glimpse into her training in Aug. 2019, when she shared a video of herself landing an impressive 100-pound clean and jerk. The move involves snatching the barbell up to her chest before pushing it over her head.
"Today is a special day! Back at the end of March, @williampowell39 challenged me to clean and jerk 100 pounds," Whitney captioned the post. "I started with a 35 pound bar and thought he was crazy... Today I clean and jerked 100 pounds and I feel awesome."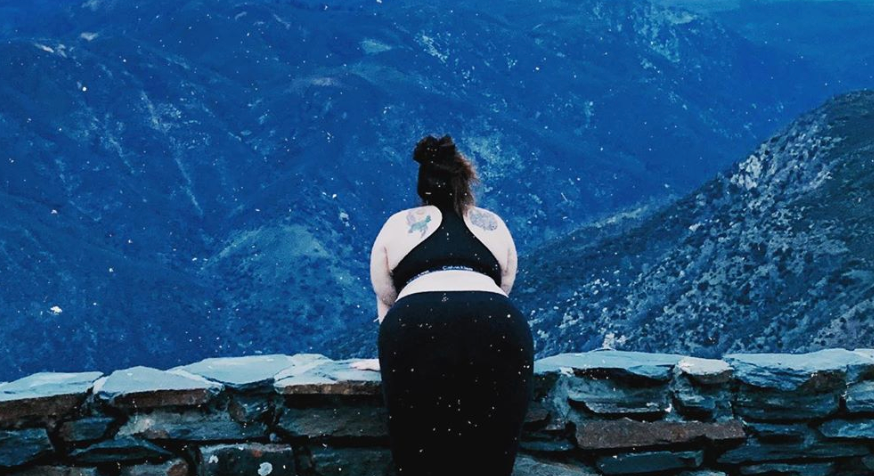 Article continues below advertisement
Whitney gave us another look into her training when she shared a less-graceful moment in October. This time, she was trying to land the Olympic weightlifting move known as a power snatch.
"Walking into Tuesday like, 'Yeees—oop!'" she captioned the video. In it, she managed to pull the bar over her head (effortlessly, if we may add), though she lost her balance and couldn't stick the move, landing on her butt.
But no worries for Whitney, who shared herself clearing the same move later that same day.
"If at first you don't succeed...😂" she said.
Whitney attributes a lot of her success to her work with weight lifting coach Sean Michael Rigsby, who has been training her since August specifically on her lifting.
Article continues below advertisement
Some used her fall as an excuse to criticize her decision to weightlift.
While Whitney had shared her fail as an attempt to be lighthearted and make her followers laugh, some took it as an excuse to criticize her decision to weightlift, claiming that someone her size shouldn't be lifting.
Those who went to her comments to criticize offered "health" advice, suggesting she do other things like cardio to lose some pounds before lifting. Others requested to see what she was eating to understand why she is still the size she is, as though they had a right to police her everyday choices.
Article continues below advertisement
Deciding to address the hate, Whitney captioned the post where she landed the tricky maneuver: "After reading the comments on my last post, I just wanna say... Plenty of weightlifters are fat... I didn't hurt myself at all. I didn't even bruise my ego, because failure is a part of training. I don't need to get "more fit" before I pursue lifting. Lifting IS getting me fit. No one needs to be worried about my back/knees/pinkie toe. I'm the strongest I've been in the last ten years and any type of pain is almost non-existent exactly because I train in this body. For all y'all who laughed with me, that was the point. Thank you"
Article continues below advertisement
She competed in a city-wide lifting competition with her trainer.
Whitney's trainer, Jessica, has also been a huge supporter of her lifting aspirations. To help motivate her client, Jessica suggested they train together to compete in a local competition that was rapidly approaching. While buckling down on their training, Whitney had her doubts that she would be able to compete well but decided to stick it out for Jessica.
Competition day went down on a recent episode of My Big Fat Fabulous Life. Whitney admitted that she was nervous, concerned that her back wouldn't let her compete as hard as she wanted to and worried that Jessica would be bearing the brunt of their score.
Luckily, though, all of her training paid off during the competition. Whitney's back did not fail her, and she and Jessica gave the competition their all, despite Whitney feeling intimidated by the other competitors.
While we don't know how they placed, Whitney sharing the moment was a testament to the idea that if you set your mind to something, you can achieve it.
Watch My Big Fat Fabulous Life on TLC at 8 p.m. on Tuesdays.