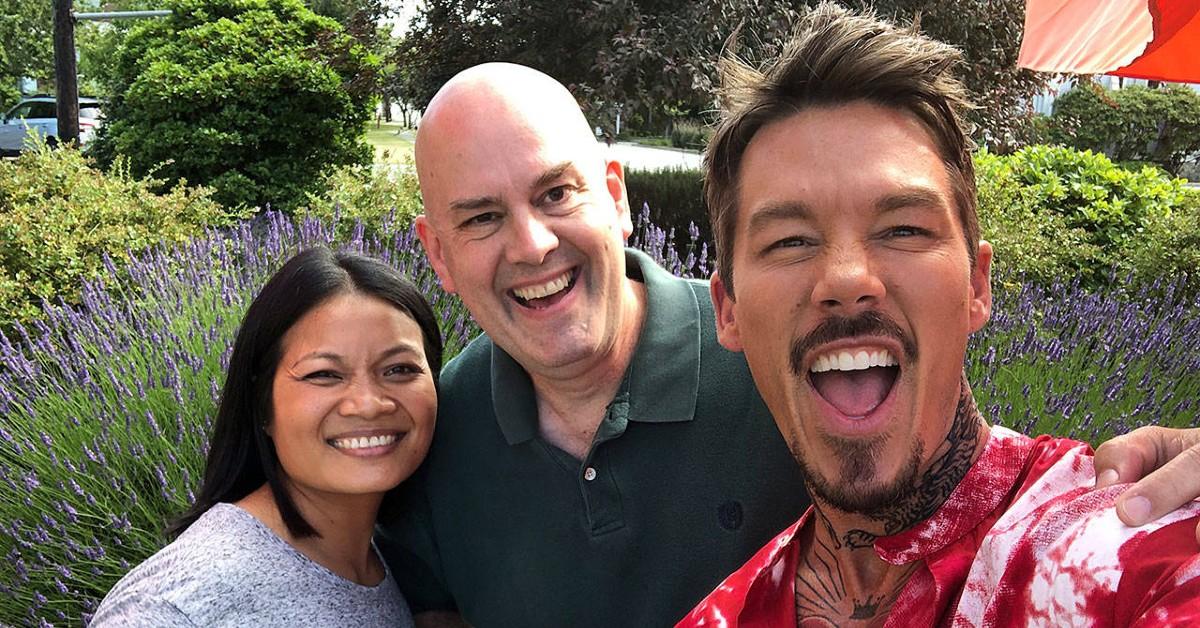 Who's the Youngest Lucky Lotto Winner to be Featured on HGTV's 'My Lottery Dream Home'?
We all imagine what we'd do with our millions if we won — or when we win — the lottery. Perhaps we'd buy a few Teslas, or commit to a Versace-only wardrobe, or maybe purchase a deserted island. OK, maybe the last one is a bit much. While we'd of course donate a slew of cash to charities (we're not monsters!), a home upgrade couldn't hurt! Well, HGTV's My Lottery Dream Home helps those lucky enough to win big find the extravagant house (or 10-bathroom mansion) of their wildest fantasies.
Article continues below advertisement
Looking to showcase a perfect Carrara marble replica of Michelangelo's "David" in an expansive foyer (which boasts a Statuario marble floor)? Host David Bromstad can help you achieve this dream. OK, probably not, but David has seen a wide range of wide budgets and applied his interior design skills to diverse personal styles since 2015.
"It's an incredible feeling for me to show them properties they never dreamed they could afford. It's like I'm living the fantasy life with them," he warmly stated. David has seen it all. So, after 11 seasons, who's the youngest lucky duck lotto winner to be on My Lottery Dream Home?
Article continues below advertisement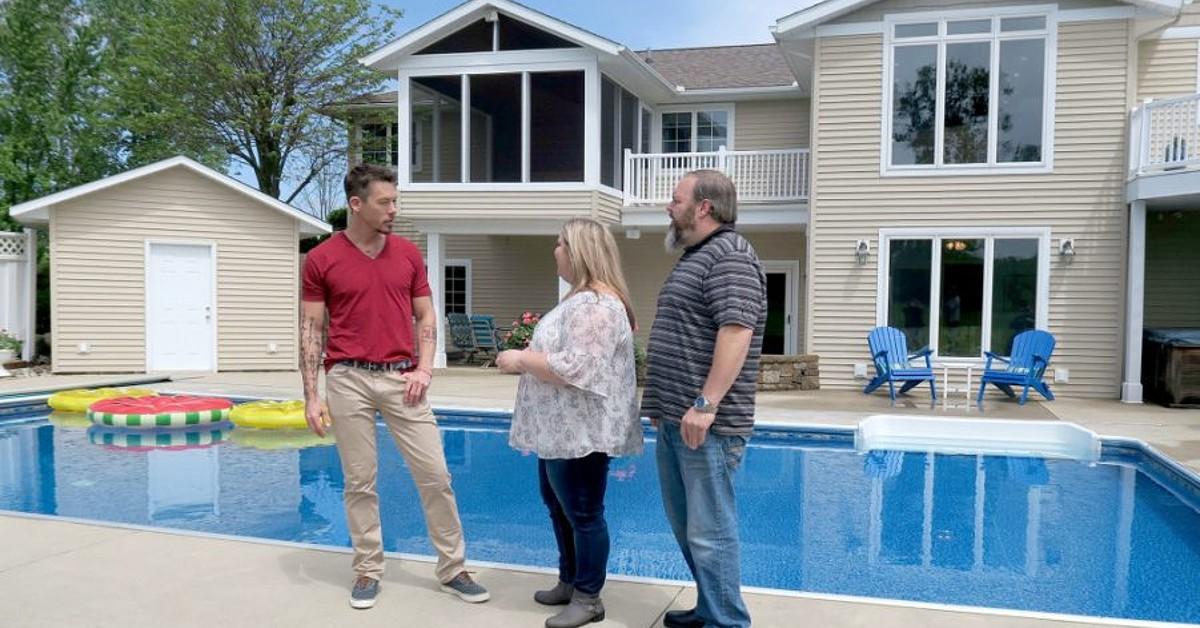 Who's the youngest lottery winner featured on HGTV's 'My Lottery Dream Home'?
As reported by Reality Titbit, the youngest lotto winner thus far to be featured on HGTV's hit show is 22-year-old gamer and social media influencer Hadleigh Painter. When she's not streaming on Twitch, Hadleigh models, acts, and practices environmental activism.
Though the East Carolina University student didn't score big with a Mega Millions ticket, Hadleigh won a nice chunk of change with a scratch-off — specifically $390,000. In her Season 10 episode, appropriately titled "So Young, So Rich," Hadleigh's budget for a house is $550,000.
Article continues below advertisement
In the episode, David helps Hadleigh and her 16-year-old sister, Nicole, find a stunning home in Charlotte, N.C., where they, their mother, and their cat, Yuki, will happily reside. Along with hosting a spacious, attractive spot for her to conduct her popular livestreams, Hadleigh's wishlist focuses on having a large kitchen, three bedrooms, two or three bathrooms, and an outdoor living space.
Article continues below advertisement
Hadleigh winds up choosing a charming home in Rosecliff, a residential area in Charlotte. "The neighborhood was, like, movie picturesque," David says. At $548,000, the five-bedroom, three-bathroom house may be at the edge of her budget, but it's the home of Hadleigh's dreams. The fact that the house doesn't require maintenance was a plus.
With a roomy kitchen free of peeling cabinets, Nicole can bake her heart out without feeling cramped (she best be thanking her older sis). Alongside an entire space dedicated to Hadleigh's gaming career, the cottage-like house fulfilled the sisters' wishes. We wonder if their mom had a say in any part of the decision.
Article continues below advertisement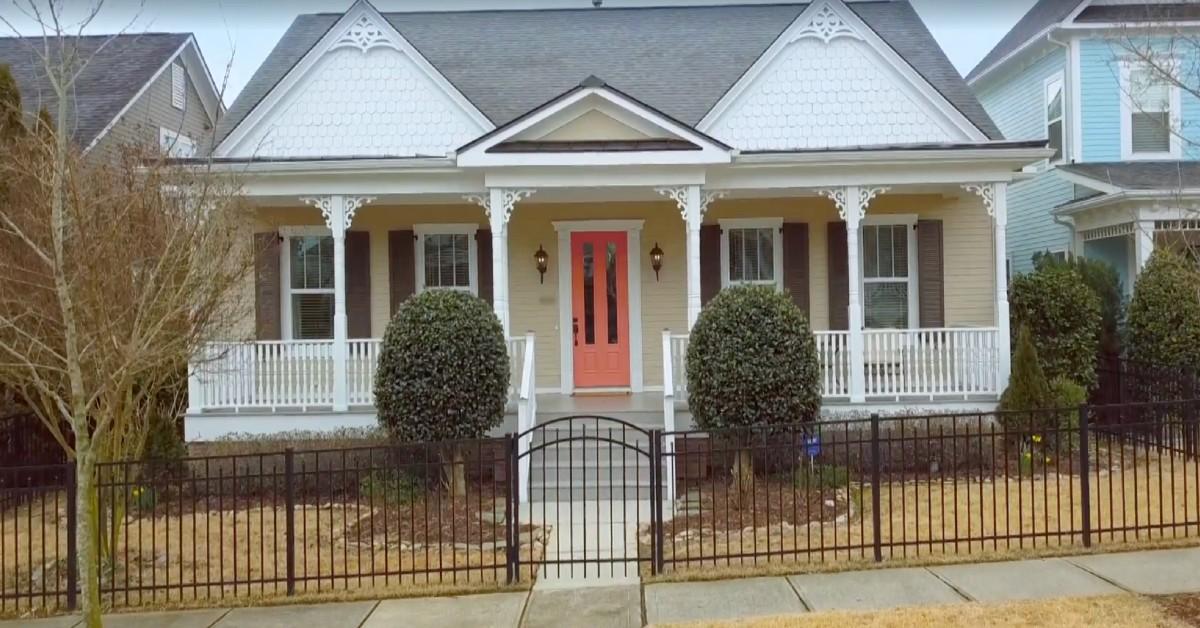 While Hadleigh Painter may have the least experience browsing the convoluted world of real estate of all the My Lottery Dream Home buyers, her episode is likely the most fun and youthful one David Bromstad has filmed to this day.
New episodes of My Lottery Dream Home air Fridays at 9 p.m. EST on HGTV.