Mya Johnson Reveals Addison Rae Reached out After 'The Tonight Show' Controversy (EXCLUSIVE)
Mya Nicole Johnson is creator on TikTok who came up with the "Up" dance along with Chris Cotter. She spoke with 'Distractify' about 'The Tonight Show.'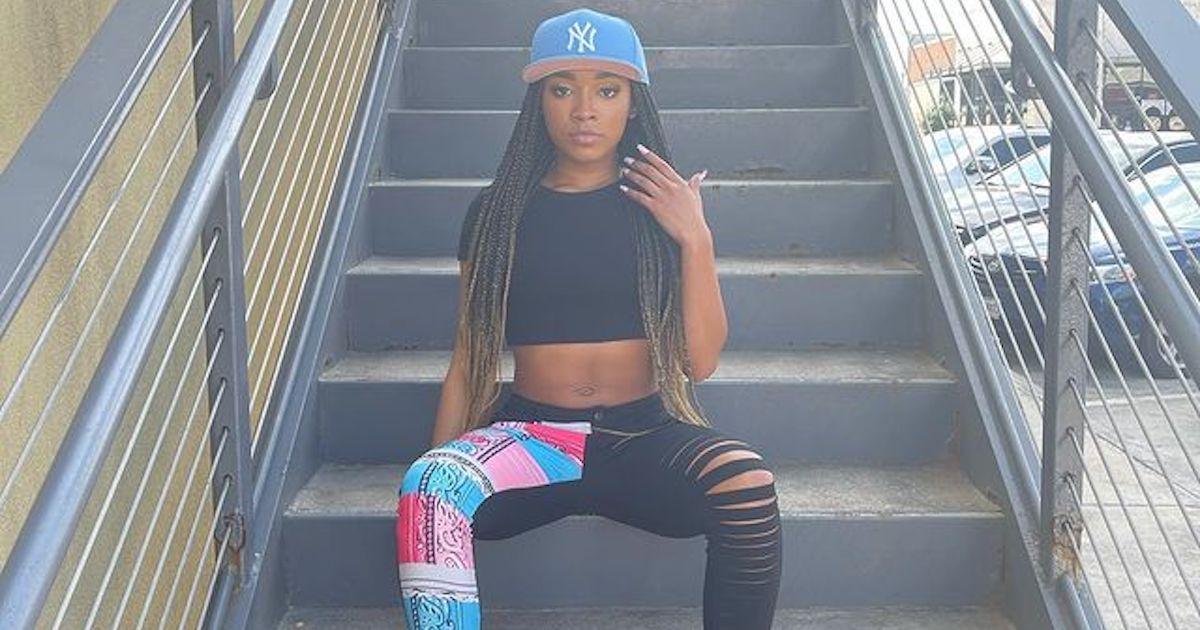 As TikTok has grown in popularity, so has the number of creators who have become well-known on the app. They're responsible for the dances, trends, and challenges that countless of others participate in.
When Addison Rae appeared on The Tonight Show with Jimmy Fallon in March of 2021 to promote her single "Obsessed," she participated in a segment to teach the host eight viral TikTok dances in under three minutes.
Article continues below advertisement
The SNL alum held up cue cards, which just listed the name of each dance. Following the skit, many were upset because the names and social media handles of the creators were left off. Most of the dances had been choreographed by Black content creators.
Distractify spoke exclusively with Mya Nicole Johnson, who created with the "Up" dance with Chris Cotter, about the controversy, her TikTok goals, and whether Addison reached out.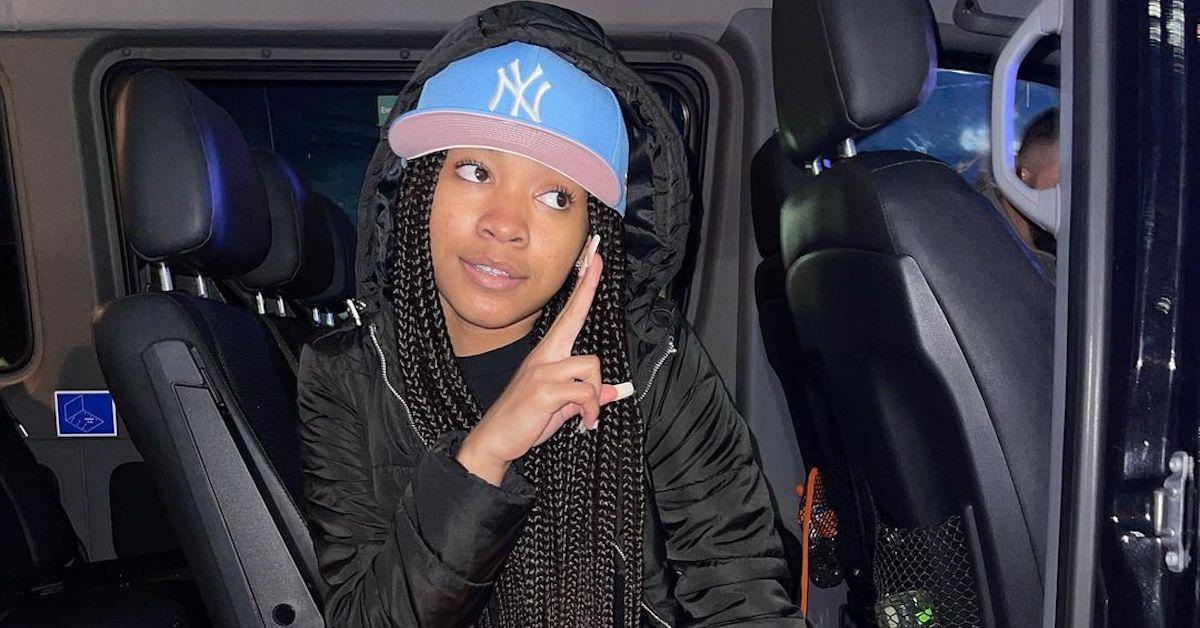 Article continues below advertisement
Who is Mya Nicole Johnson from TikTok?
The 15-year-old has already made quite the name for herself online. She posts her dances on her Instagram account, which has nearly 960,000 followers, and her TikTok feed has more than 638,000.
In February 2021, the Texas resident posted an original dance routine to the song "Up" by Cardi B. She performed the dance with her friend of two years, 13-year-old Chris Cotter.
Mya exclusively told Distractify that it took the duo only 15 minutes to come up with the moves. They knew right away that it was going to be a big dance challenge on the app.
"We told each other, 'This is going to go viral one day. We just gotta wait for our time, but it's going to blow,'" Mya shared. "Even my mom ... we still have text messages like, 'This challenge is going to be viral. This challenge is going to be something.'"
Article continues below advertisement
Chris and Mya were right, and the original video has been viewed more than one million times on Instagram and over eight million times on TikTok. Others soon began to mimic the moves on their own pages, and many influencers took part in the dance challenge.
Mya exclusively told Distractify that she fangirled over the fact that China Anne McClain and Charli D'Amelio posted videos of the dance.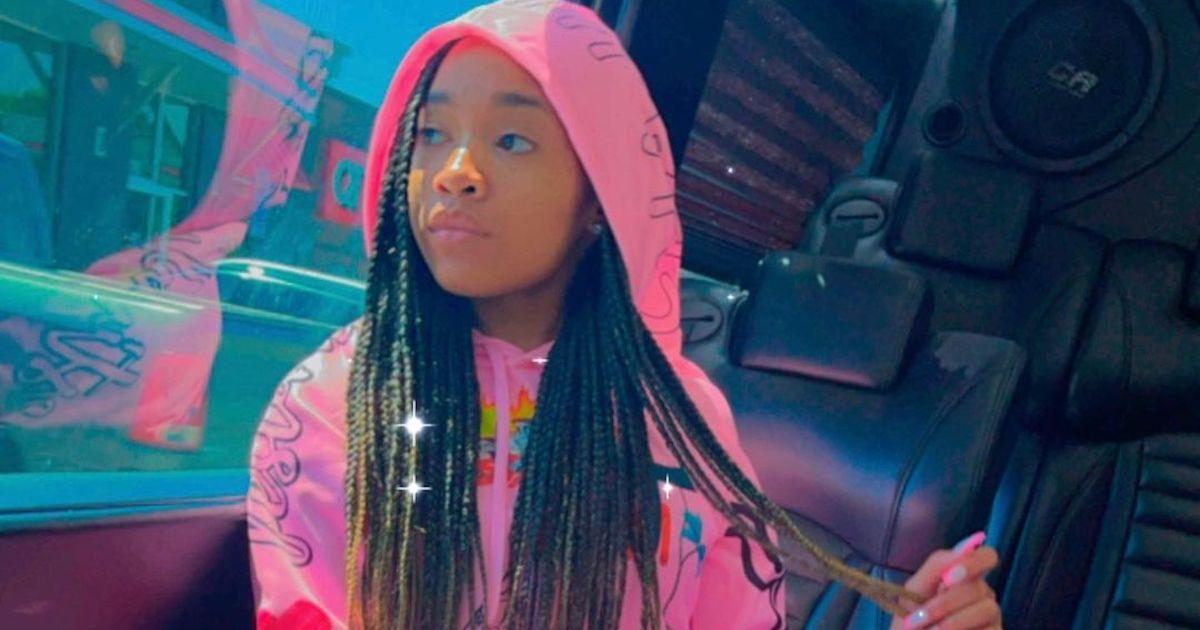 Article continues below advertisement
The ultimate seal of approval came when "Up" artist Cardi B re-posted the original video on her own Instagram and TikTok feeds.
While Mya is thrilled by how much people have enjoyed her "Up" routine, she's not totally surprised by its success.
"I always speak it into existence and I just have always known..." Mya shared about her quick rise to fame. "I know I'm going to be even bigger than what I am."
With a viral challenge to pad her resume, Mya is now focused on another accolade: getting verified.
Article continues below advertisement
Mya Johnson addressed the Addison Rae and Jimmy Fallon performance controversy.
During Addison's appearance on The Tonight Show with Jimmy Fallon, she performed dances created by Dorien Scott ("Corvette Corvette"), Fur-Quan Powell and Camyra Franklin ("Laffy Taffy"), Nate Nale, Adam Snyder, and Greg Dahl ("Blinding Lights"), Keara Wilson ("Savage"), Jazlyne Baybee ("Savage Love"), Noah Schnapp ("Do It Again"), the Gilbert Twins ("Fergalicious"), and Chris Cotter and Mya Johnson ("Up").
Article continues below advertisement
Because none of these creators were credited, there was a lot of backlash surrounding the segment after it aired. When the late-night talk series returned from a hiatus in April 2021, Jimmy Fallon addressed the controversy and invited the social media stars to appear remotely.
"On our last show before the break, we did a bit with Addison Rae, where she taught me eight viral TikTok dances. Now, we recognize that the creators of those dances deserve to have their own spotlight," he said.
Mya, who appeared on the show, shared that she had a positive experience on The Tonight Show. She hopes that it encourages top stars on the app to give credit where credit is due.
"A lot of people that come up with [a] good creation like that or [who] usually are my race, it's always stolen and somebody else uses it. It shouldn't be like that," Mya said. "We put out a good example of how it is not hard to give people their credit."
Article continues below advertisement
The TikTok star confirmed that Addison Rae reached out to her after 'The Tonight Show.'
While people got to see Jimmy address the controversy on the show, many fans have wondered if Addison has contacted any of the people who came up with those dances she performed.
"She reached out to me after I got on the Jimmy Fallon show, like the day after or the day of," Mya exclusively revealed. "She did reach out to me."
Article continues below advertisement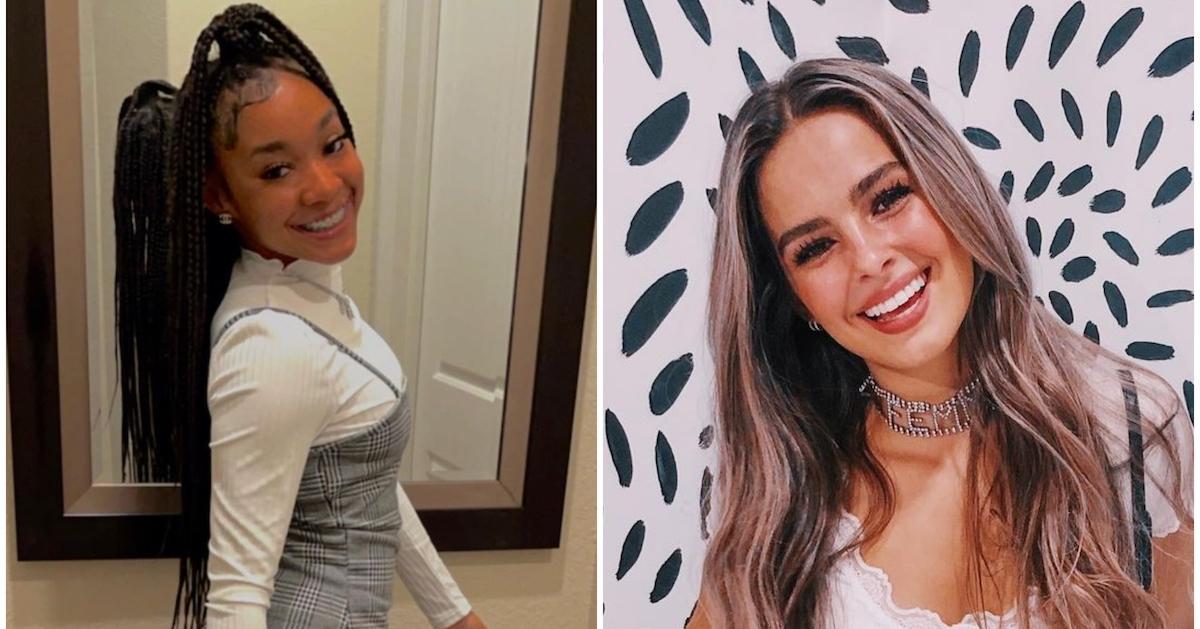 The two agreed to get together at some point, but it has yet to happen.
If and when Addison and Mya do meet up, they'll likely create some epic TikTok content together.
Reporting by: Gabrielle Bernardini.