Did Life Imitate Art When Nancy Brophy's Husband Was Killed After She Wrote a Blog on How to Do It?
Nancy Brophy wrote romance novels about dangerous men and the women who loved them. Then her husband was murdered after she wrote a blog on how to do it.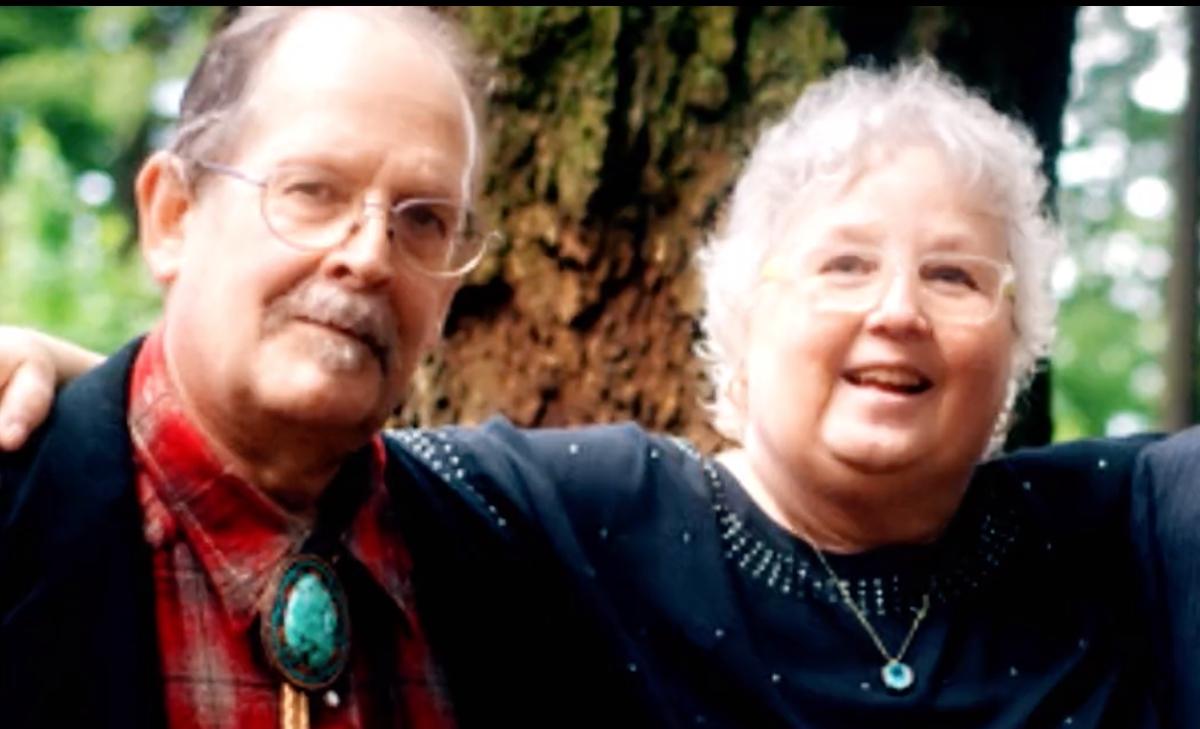 Nancy Brophy loved writing about the wrong kind of men. A self-published romance novelist living in Portland, Ore. with her chef husband, Daniel Brophy, Nancy's stories added a bit of danger to her fantasy world that was lacking in real life. According to her author website, the home she shared with Daniel was filled with food and love (and chickens in the backyard). However, something was bubbling beneath the surface of this seemingly idyllic existence.
Article continues below advertisement
On the morning of June 2, 2018, Daniel arrived to work at the Oregon Culinary Institute where he was a teacher. According to The Washington Post, he was "filling buckets of ice and water at a commercial sink with his back to the door when his wife allegedly shot him twice, piercing his spine and heart." As if that's not disturbing enough, in a now-archived blog post from 2011, Nancy wrote an essay literally titled "How to Murder Your Husband."
Where is Nancy Brophy now? A new Dateline special has answers.
Article continues below advertisement
Where is Nancy Brophy now?
Nancy Brophy is currently awaiting sentencing at the Multnomah County Detention Center in Portland, Ore. On May 25, 2022, she was convicted of second-degree murder for the killing of her husband, which could get her life in prison. Sentencing is scheduled for June 13, 2022. The New York Times reported that Nancy "stood quietly, a pandemic mask covering her nose and mouth, as the verdict was handed down, seven weeks after the trial began."
During the trial, prosecutors established that Nancy purchased a "ghost gun kit," which would be used to assemble a gun that is virtually untraceable. Nancy's lawyers claimed this purchase was part of her research for an upcoming book, which Dan was aware of. While there were no cameras inside the Oregon Culinary Institute, "investigators discovered video in the neighborhood of the culinary institute showing what was apparently Ms. Brophy driving her old minivan in the area around the time of the killing," per The New York Times.
Article continues below advertisement
The motive presented by the prosecution was a tale as old as time and one that could be found in any romance novel. Apparently, Nancy was poised to collect hundreds of thousands of dollars from Dan's life insurance policy. In fact, mere days after his death, she asked police for a letter stating that she was not a suspect, as you cannot collect life insurance if you're thought to be responsible for the policyholder's death.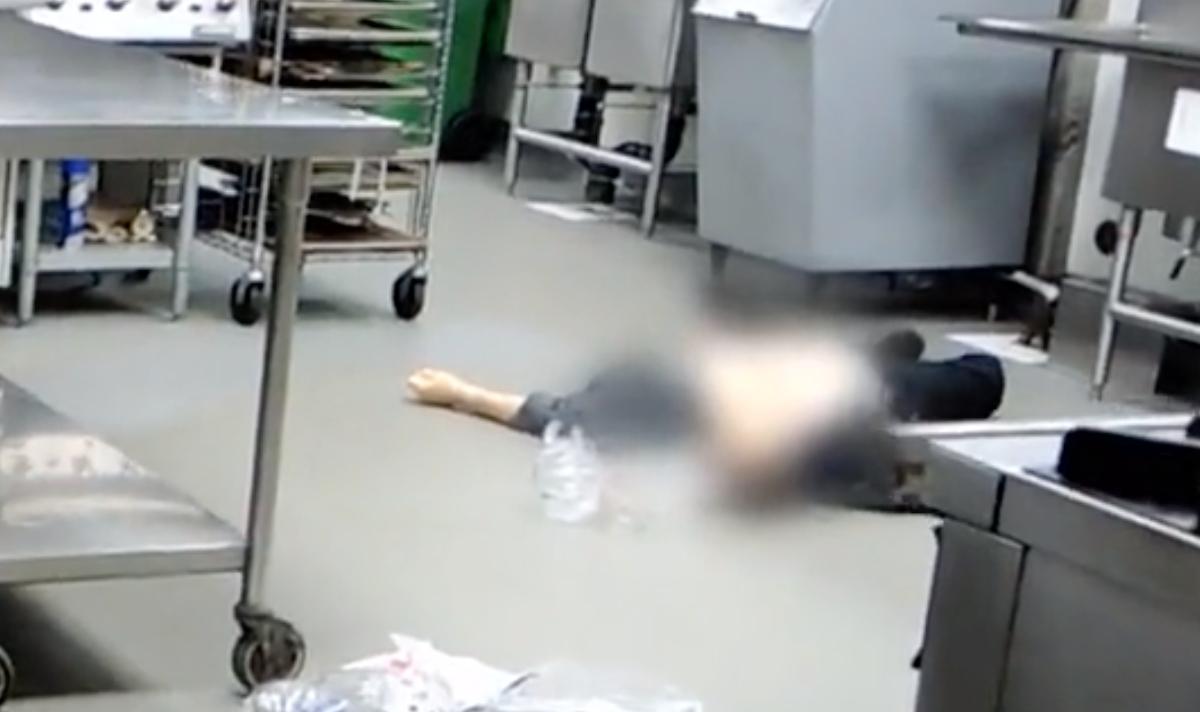 Article continues below advertisement
In their closing arguments, the prosecution admitted that all of their evidence was completely circumstantial and asked jurors to put together what was presented to them in a way that made sense. Deputy District Attorney Shawn Overstreet firmly told the jury, "Nancy is the only person who could have committed this crime." Looks like they agreed.
Nancy Brophy's books are still available to purchase.
Nancy wrote fictional anthologies as well as non-fiction books about writing. Under the fiction section of her website, she describes these pieces as an "escape into a book with rugged men, strong women, and a good story." Her most popular appears to be The Wrong series, with each book telling the story of the wrong kind of guy.
Article continues below advertisement
The first book in the series, titled The Wrong Brother, tells the story of Navy SEAL Zack Pritchard who is on leave and back home in the small Texas town where he grew up. Evidently, he's home to walk his little sister down the aisle but while there, is determined to avoid his brother's girlfriend: Chloe La Ruse (what a name!).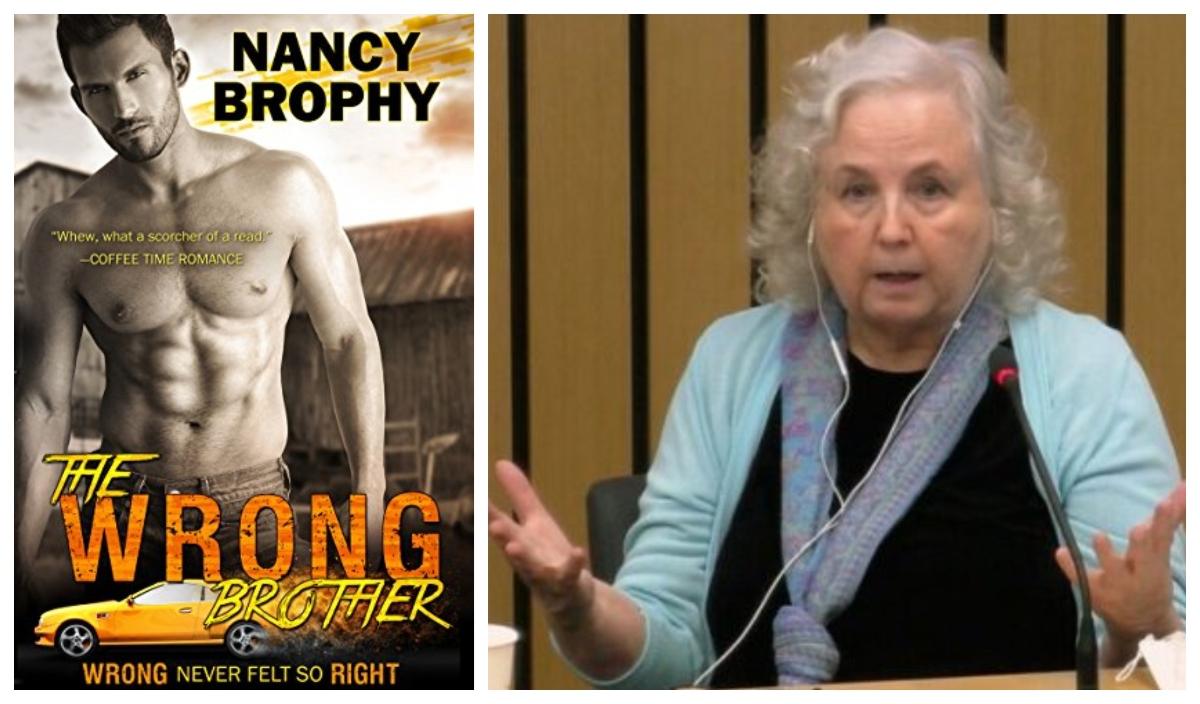 Article continues below advertisement
It's not immediately clear as to why he can't see her, but we do learn that she's a graduate student majoring in sex education who knows a ton about sex but very little about men. We think we know where this is going. The Amazon reviews for this book are surprisingly positive. One reviewer wrote, "I am really surprised at how much I enjoyed this story," while another said, "I would definitely read another book by this author...actually this one with the FBI agent looks good."
Who knows if Nancy will be writing any books from prison. It stands to reason that someone with a rich imagination might be able to escape, even if it's just mentally. If only she had been satisfied with the beautiful life she was living, both in and out of her make-believe worlds. Tune into Dateline for more on this story.
Dateline airs on Fridays at 10 pm ET on NBC.