The Family Man of Comedy — Nate Bargatze's Wife and the Hilarity of Parenthood
Comedian Nate Bargatze has been a hard-working touring comic for 20 years. Now as he hosts 'SNL,' viewers are wondering about his wife and kids.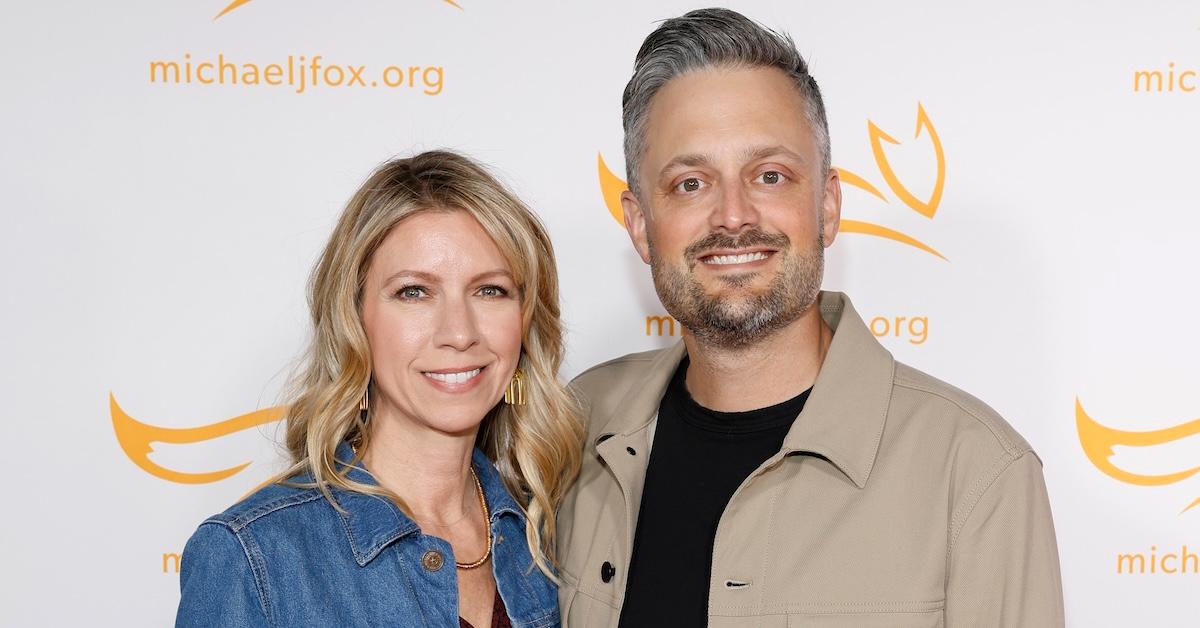 The Gist:
Comedian Nate Bargatze, known for his clean comedy, is set to host Saturday Night Live, sparking curiosity about his family life.
Nate's wife, Laura Bargatze, has been a strong support throughout his comedy career, and they have a daughter named Harper.
The couple's love story began at Applebee's, led to a long-distance relationship, and ultimately resulted in a successful partnership in comedy and family life.
Article continues below advertisement
Everyone's excited for an actual stand-up comedian to host Saturday Night Live, and now it's Nate Bargatze's time to shine! Nate has been on the stand-up circuit for over 20 years, touring throughout America. After several award-winning Netflix specials, he's making his way over to one of the most coveted spots on late-night television as the SNL host.
Nate is known for his "clean comedy" specials, in which he makes observational jokes and talks about his family life. He talks frequently about his wife and kid in his comedy, but what are they like in reality?
Article continues below advertisement
Nate Bargatze's wife, Laura Bargatze, is extremely supportive of his stand-up comedy career.
Nate and his wife, Laura Bargatze (née Baines), met while working together at Applebee's in Tennessee in their early 20s. Nate explained in his stand-up special, The Greatest Average American, that Laura once said, "When I met him, he was a host and I didn't think he was smart enough to be a server. So, yeah — we've got a little bit farther than I expected."
Article continues below advertisement
After working at Applebee's, Nate went to work as a meter reader for a water company just to get a steady lifelong paycheck. But remembering his childhood dreams, he decided to quit that job and move to Chicago to pursue comedy and Laura was luckily supportive of his decision. "If you have a boyfriend or girlfriend that is going to be in the way, then you gotta choose," Nate said on The Nateland Podcast. Many people wouldn't have supported that move, but that's why they're such a great couple.
Article continues below advertisement
In fact, Nate and Laura were even long-distance while he pursued his comedy career. She was still living and working in Tennessee, while Nate was barking in New York City. When she visited him in 2005, Nate proposed to her on a carriage ride in Central Park. They got married on Oct. 13, 2006, more specifically Friday the 13th, which Nate jokes about in The Tennessee Kid.
As Nate's career grew, Laura remained steadfast. While they dated, Laura received her bachelor's degree in Marketing from Middle Tennessee State University, but she fell into event planning when the couple moved out to Los Angeles in 2010. In 2019, Laura began her career as a talent manager at Bargatze Enterprises and is an executive producer of The Nateland Podcast.
Article continues below advertisement
Nate Bargatze and Laura have one kid together, Harper Bargatze.
Nate and Laura welcomed Harper to the world on July 9, 2012, which makes her 11 years old in 2023. As an only child, she inspires many of Nate's jokes. In fact, she even announces Nate onstage before his Netflix specials, so she's an integral part of Nate's stand-up comedy career. He has joked about how hard third-grade homework is (soon he'll have to deal with sixth-grade homework) and how she still sleeps in their bed.
Perhaps she doesn't sleep in their bed anymore now that she's a middle schooler, but Nate's joke about it is very sweet. Soon, we can expect to hear jokes about Harper turning into a teenager, starting to date, and more terrifying things for a dad to deal with!