Amy Schumer Transforms Her Beef with Khloé Kardashian into Friendship in Her Netflix Special
Amy Schumer and Khloé Kardashian have a long history of friendship, beef, and everything in between, which Amy showcases in her new Netflix special.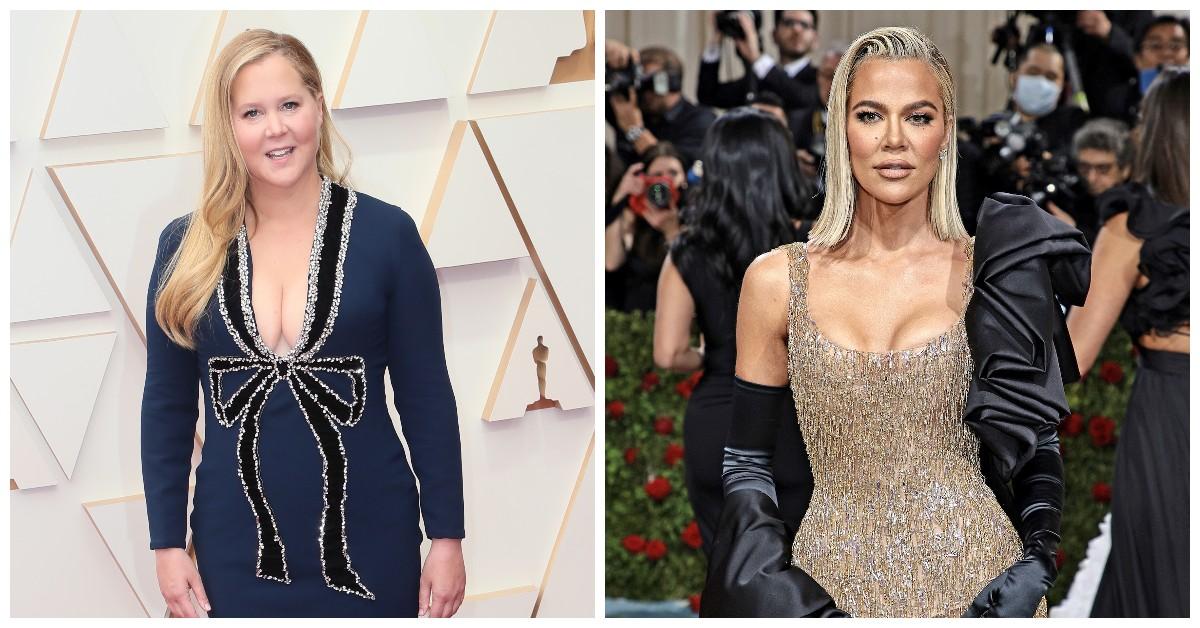 In Amy Schumer's new Netflix comedy special, Emergency Contact, she sets out on a quest to fill the eponymous role. At one point, she approaches Kim and Khloé Kardashian, which brings up her long history with the Kardashian clan. Despite them agreeing to be her emergency contacts, their relationship wasn't always sunshine and rainbows.
Article continues below advertisement
Amy and Khloé have gone from friendship to beef and back to friendship. But how did they get there? Their almost decade-long relationship timeline shows us everything we need to know about Amy Schumer and Khloé Kardashian's friendship and beef.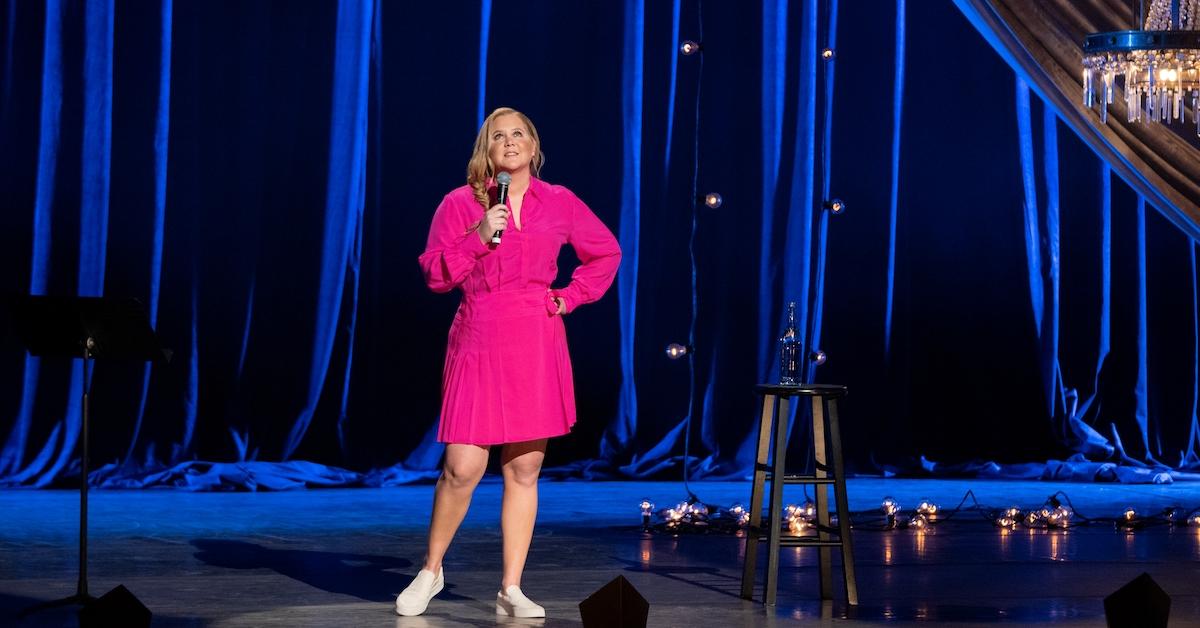 Article continues below advertisement
Amy Schumer and Khloé Kardashian first made headlines because of their 'SNL' beef.
In a 2015 episode of Saturday Night Live, Amy dragged the entire Kardashian family, especially Khloé, in her opening monologue. She joked, "We have to be a role model for these little girls because who do they have? All they have, literally, is the Kardashians … And is that a great message for little girls? A whole family of women who take the faces they were born with as a light suggestion?"
Article continues below advertisement
Amy then adds, "And like, we used to have Khloé. Khloé was ours, right? … But then Khloé, she's lost half her body weight. Khloé, she lost a Kendall [Jenner], and we have nothing." This was a dig at Khloé's recent 35-pound weight loss, and although the joke was made in jest, Khloé had a few things to say about it.
After Amy made the joke, Khloé cryptically tweeted, "No need 2 tear down others just 2 make urself feel bigger. It actually makes u quite small. I'm on a healthy journey. I don't care 4the hate [sic]." But Khloé wasn't done. She later added, "Let's uplift one another!!! Happy Sunday! Stay smiling!!!"
Article continues below advertisement
Of course, Amy responded quickly with a tweet of her own. "Nothing but love for that family," she wrote in a since-deleted tweet (via PopSugar). "I like the idea of sending women the message to be happy in their own skin #peace." Khloé never responded, but she did speak on the topic in a later 2015 appearance on Andy Cohen's Watch What Happens Live.
Article continues below advertisement
Andy asked Khloé on the "Plead the Fifth" segment, "People talk trash about your family all the time. I'm sure that must be hard. You could turn on the TV any night, and someone is making a crack or saying something. Name one person that is currently on the Kardashian blacklist." Khloé struggled to think of someone, but she eventually mentioned Amy.
Article continues below advertisement
"The Amy Schumer thing bothered me a little more," Khloé shared. "Because it was a personal statement towards me. When I heard it earlier this week on Howard, I was like, 'Oh, it wasn't that big of a deal.'" Khloé also discussed the moment when she went on The Howard Stern Show.
"I was more upset that someone claims they're like a girl's girl and that they're all about women empowerment, and then she says that I'm not relatable because I'm not fat anymore." She continued, "I'm proud, I've worked for three f---ing years to do this." Yes, girl! We are all about that women's empowerment! And so is Amy.
Article continues below advertisement
Amy and Khloé seem to have transformed their beef into friendship, as shown in Amy's Netflix special.
Article continues below advertisement
"I watched the season finale of @kuwtk, and it was a true delight," she said. "I have made a million jokes over the years. But I love that family. They are good, kind girls, and I appreciate how open they are. They are such great sports and have always been very kind to me and my family and are the first ones to laugh at jokes about themselves. Especially @kimkardashian, that's how I really feel."
Clearly, this opened up some doors to their friendship because, in May 2022, Amy appeared alongside Kris and Khloé at the Hulu Upfronts. She even dressed the part of Kamy Kardashian, which she shared in another Instagram post. "I got to present with 2 of my new family members @khloekardashian and @krisjenner," she wrote.
Article continues below advertisement
So it makes sense that by her Netflix special's release in June 2023, Amy was ready to ask Kim and Khloé to be her emergency contacts. "I wanted to ask if I could list you [Kim], or you Khloé, as my emergency contact?" she asked on a FaceTime call. "Sure!" Kim responds. "We thrive in emergencies." Khloé adds, "We thrive in chaos."
Article continues below advertisement
And if we know anything about Amy's beef-turned-friendship with the Kardashian family, there is sure to be chaos.
Amy Schumer: Emergency Contact is now available to stream on Netflix.