Amy Schumer's Son Gene Fischer Was Hospitalized for RSV: "Hardest Week of My Life"
Comedian Amy Schumer is mom to son Gene Fischer. She welcomed him in 2019 with husband Chris Fischer. Here's everything we know about him.
On Nov. 5, Amy Schumer hosted Saturday Night Live for the third time. During that fast-moving weekend, she brought her A-game and held it together during what became a very scary time for her family. Her 3-year-old son Gene Fischer was hospitalized. As she wrote in an Instagram post the morning after the show premiered, "This was the hardest week of my life."
Article continues below advertisement
Amy explained that she missed Thursday rehearsals when Gene was rushed to the ER. "I got to be with him the whole day at the hospital and the beautiful humans at @nbcsnl couldn't have been more supportive," she wrote.
Thankfully Gene has since been released and is home now. Keep reading to learn all about Gene and his health scare.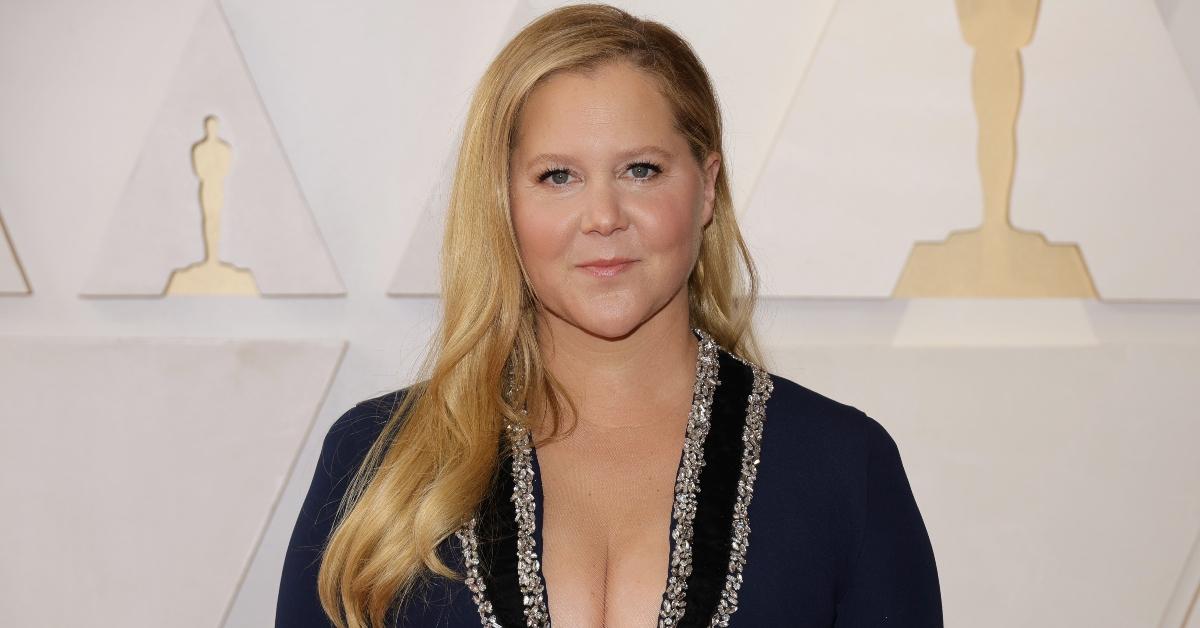 Article continues below advertisement
Who is Amy Schumer's son, Gene Fischer?
Gene Attel Fischer was born on May 5, 2019, to Amy and her husband Chris Fischer. As she revealed during her Netflix is a Joke special that his name was later changed to Gene David Fischer after she and Chris realized that his first and middle name sounded like "genital."
Since his birth, Amy has shared a bundle of photos on Instagram embracing motherhood.
In November 2022, little Gene was diagnosed with Respiratory Syncytial Virus (RSV), which is a respiratory virus that infects the lungs and breathing passages. The U.S. has seen an uptick in child cases as of late. And according to a study cited by CNN, RSV is responsible for 1 in 50 deaths of otherwise healthy children under age 5.
Given this high fatality rate, you can only imagine how nerve-wracking a time that must have been for the Life and Beth star.
Article continues below advertisement
There's a chance Amy Schumer's son might be on the autism spectrum.
Article continues below advertisement
Article continues below advertisement
In 2019, Amy first publicly revealed during her special Growing that Chris was diagnosed with autism as an adult. She's been nothing but supportive of her husband's diagnosis and has used her platform to help destigmatize the disorder.
Given that Chris is on the spectrum, there is a chance that Gene may also have autism. However, Amy isn't the least bit worried.
"I think the statistics are pretty strong toward he will most likely have autism," she said on Chelsea Handler's podcast Dear Chelsea. "Parents have different journeys with this. Having a child with severe autism is beyond my imagination difficult. But if Gene does wind up having ASD, I'm not looking for the signs in a way that are upsetting, I'm not hoping either way," she continued.
At the end of the day, she claimed that all she wants is for Gene to be "healthy and happy."