These National Burrito Day Deals Will Make April 7 Extra Delicious
If you're looking to make your day a little extra delicious, here are a few National Burrito Day deals that will fill you up in the tastiest way.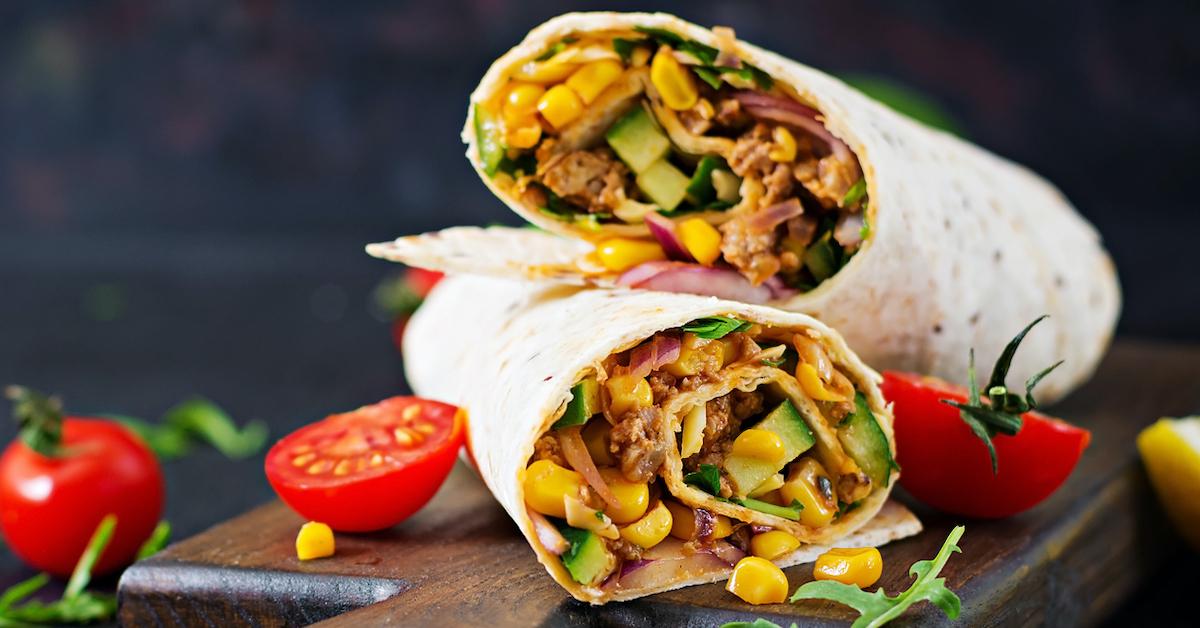 Since National Burrito Day is Thursday, April 7, all of us have a definitive reason to eat ourselves into a self-induced food coma, with absolutely no excuses necessary. Get ready to feast yourself into oblivion with these National Burrito Day deals — your wallet can thank me later.
Article continues below advertisement
Get a free side or topping of queso blanco at Chipotle!
Everyone can score free queso blanco at Chipotle on National Burrito Day! Use the coupon code NBD2022 at digital checkout on April 7 for a free side or topping of queso blanco!
Chipotle Mexican Grill is also rolling out a cool initiative for 2022 National Burrito Day. The chain restaurant is giving away 100,000 free burritos on their virtual restaurant in Roblox starting on Thursday, April 7, 2022. According to FreebFinder, the chain announced that it's launching Chipotle Burrito Builder, "a new simulation experience that will challenge players to roll burritos in the metaverse to earn Burrito Bucks, the brand's in-experience currency on Roblox." If successful, players can "earn enough Burrito Bucks to exchange them for an entrée code that can be used on the Chipotle app, Chipotle.com, or Chipotle.ca."
Del Taco has a great BOGO deal.
If there's a Del Taco in your area, the rules to score a free burrito this National Burrito Day are pretty simple. Per Mashed, rewards members can get two Epic Burritos on April 7 for the price of one. And the options are endless.
Registration on the app is required to see the details of the free burrito, and who doesn't want the Del Taco app? Frankie Bergstein would approve.
Article continues below advertisement
El Pollo Loco is also doing a BOGO deal.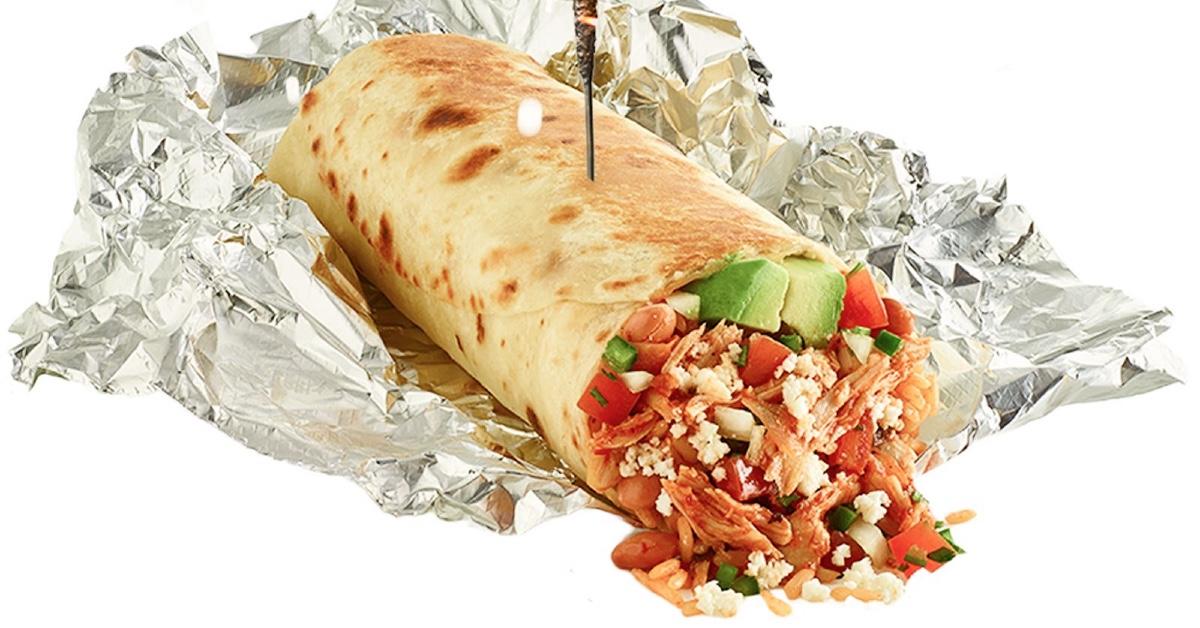 California-based chicken chain El Pollo Loco will be treating new and old Loco rewards members to a free burrito after they purchase one. This special BOGO Burrito reward is only valid on April 7. Thankfully, the offer is valid for all burritos on the menu. Additionally, free delivery will be applied to all delivery orders on April 7 only; no minimum purchase is required.
Additionally, Pollo Loco will have their free chips and guacamole up for grabs. However, you must be a member of the Loco Rewards club to get this offer.
Earn a free Doritos Locos taco on National Burrito Day.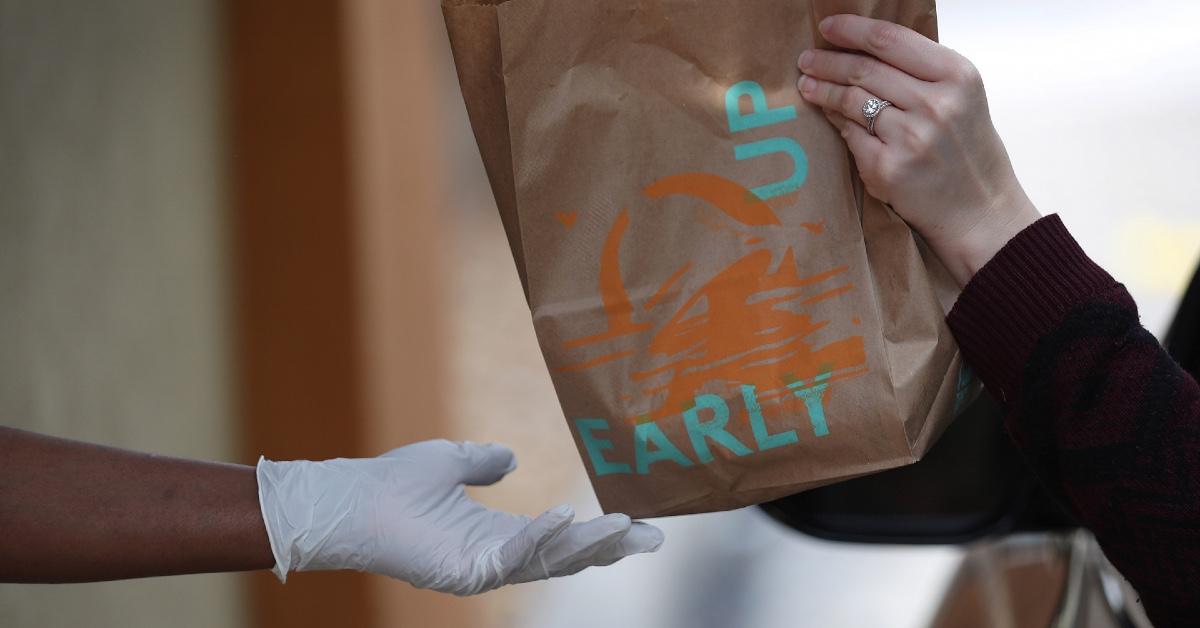 Arguably the most well-known fast-food restaurant to offer burritos, Taco Bell has a membership rewards program that comes in handy on National Burrito Day and beyond. Last year, rewards members were able to check the app for a special offer to earn 100 points when you order a burrito.
This year, the only perk we know of involves Taco Bell Rewards members scoring a free Doritos Locos taco through the app. Freebfinder also shares that there are discounted delivery deals with UberEats.
National Burrito Day should really be every day, but it's kind of a blessing in disguise that it only comes once a year. This is certainly an opportune time for the holiday to come, and there's no doubt in our minds we'll be taking advantage of at least one (or all) of these this year. A burrito-induced food coma is certainly on all of our to-do lists right now.