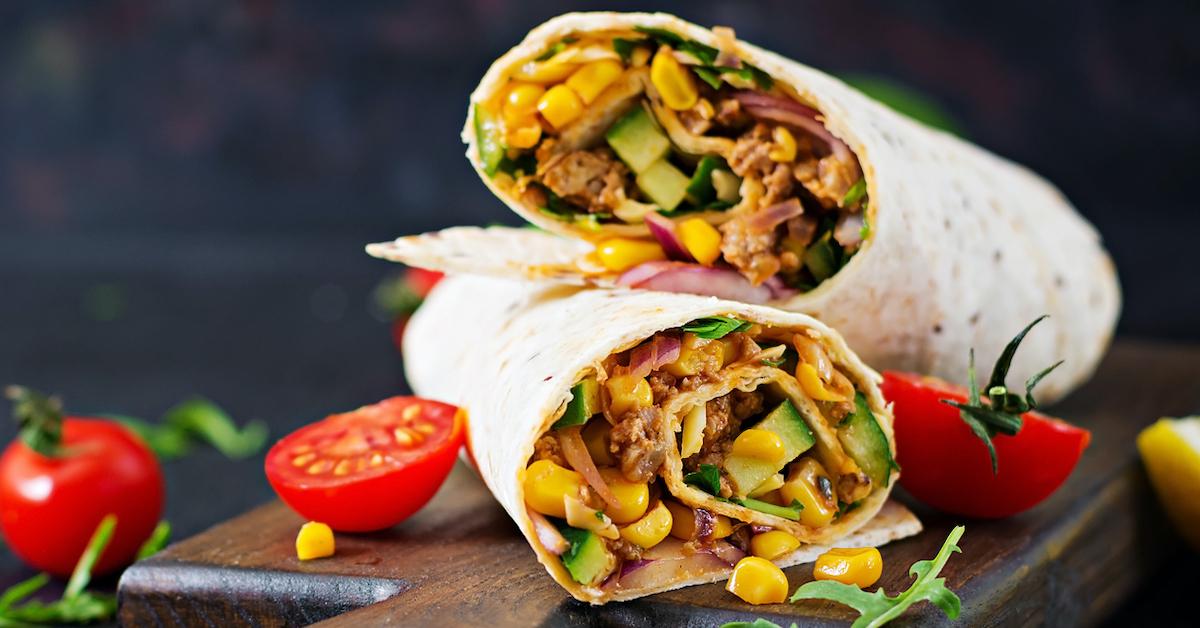 These National Burrito Day Deals Will Make April 1 Extra Delicious
By Lizzy Rosenberg

Apr. 1 2021, Updated 3:27 p.m. ET
Since National Burrito Day is Thursday, April 1, all of us have a definitive reason to eat ourselves into a self-induced food coma, with absolutely no excuses necessary. Get ready to feast yourself into oblivion with these National Burrito Day deals — your wallet can thank me later.
Article continues below advertisement
Try the "Burritos or Bitcoin" interactive game at Chipotle.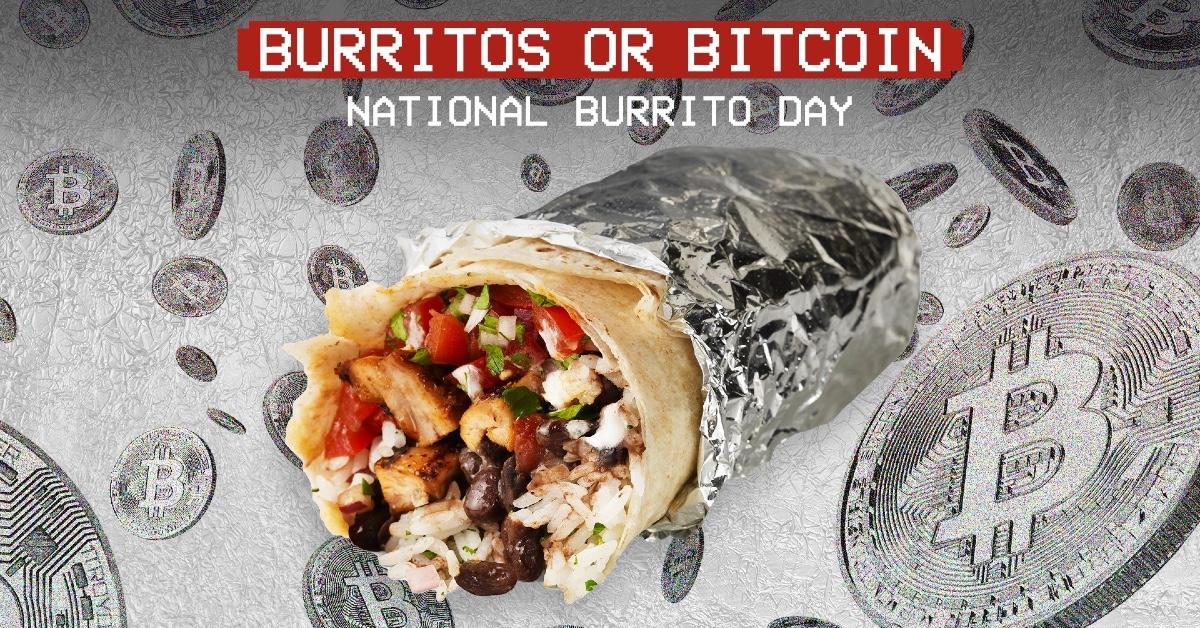 Unlike last year, Chipotle is not offering burritos to healthcare workers. Instead, they're trying their hand at cryptocurrency, and you can check it out for yourself by going to www.burritosorbitcoin.com. 
Chipotle is giving away $100,000 in free burritos and $100,000 in free bitcoin. By entering, you could be one of 10,000 fans to win 1 free burrito, or one of 53 to win bitcoin. 
For more information, check out their official press release with the rules and guidelines. Good luck!
Del Taco has a great BOGO deal.
If there's a Del Taco in your area, the rules to score a free burrito this National Burrito Day are pretty simple. All you have to do is buy one Epic Burrito on April 1, and get a second free with a purchase on the chain's app. 
Registration on the app is required to see the details of the free burrito, but wouldn't you rather have the Del Taco app anyways? Frankie Bergstein would approve. 
Article continues below advertisement
El Pollo Loco is also doing a BOGO deal.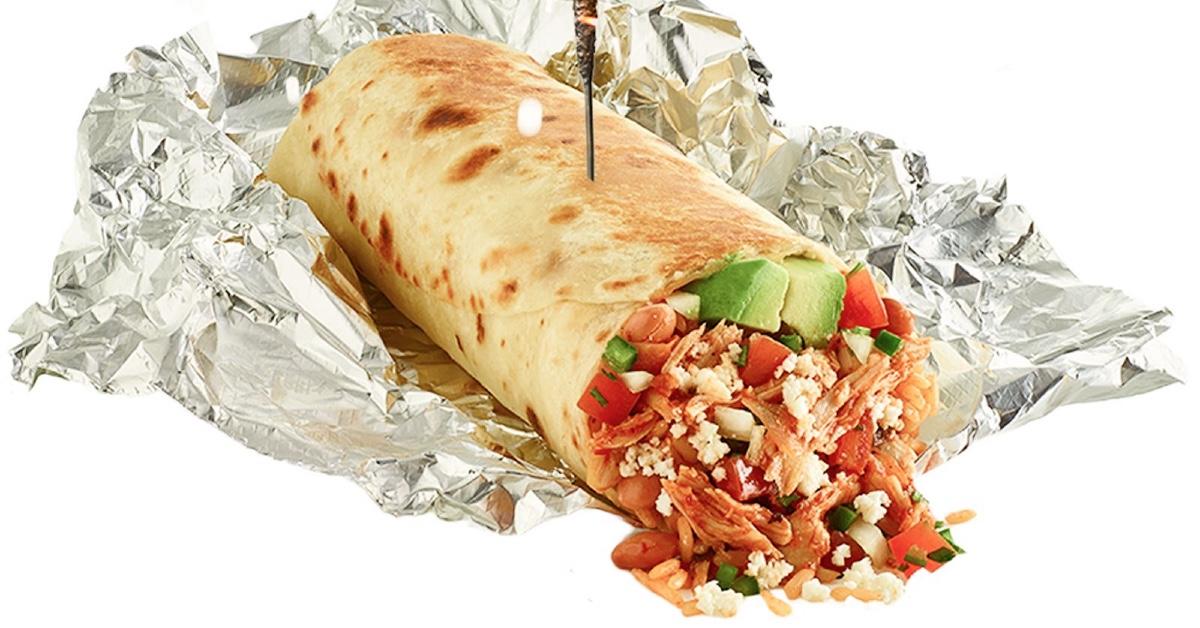 California-based chicken chain El Pollo Loco will be treating customers to a second free burrito after they purchase one. Also, loyalty members who buy a burrito with their Loco Rewards account will receive a free burrito coupon for April 1, as well as a second free burrito coupon to use in the El Pollo Loco mobile app anytime during the month of April. 
It pays to be a Taco Bell Rewards member this National Burrito Day.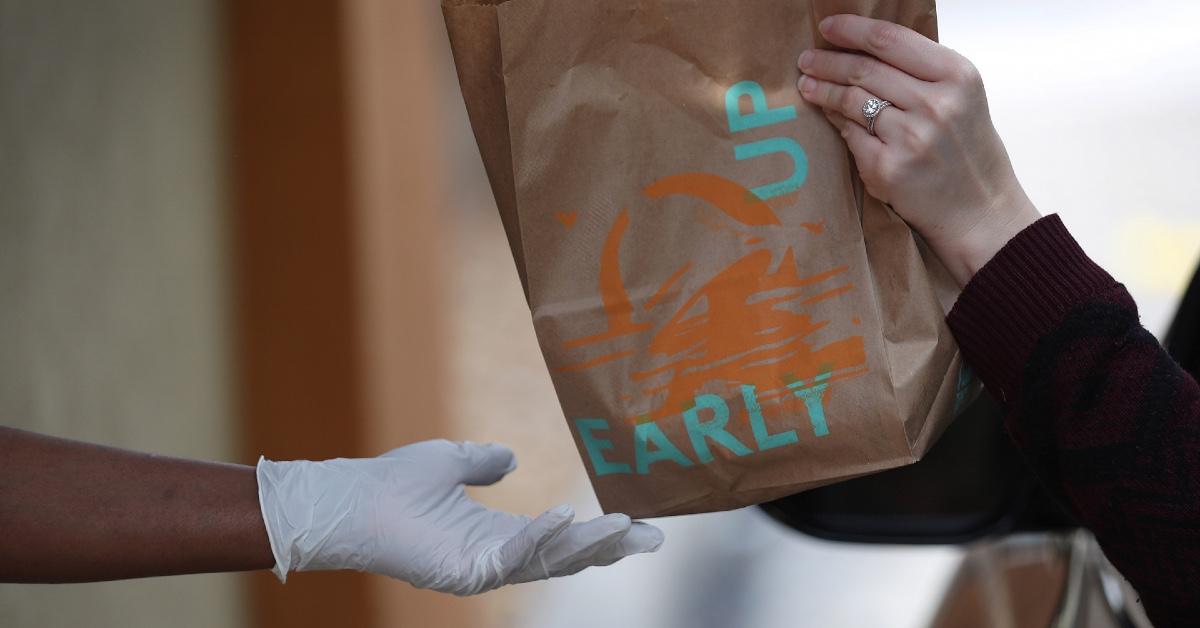 Arguably the most well-known fast-food restaurant to offer burritos, Taco Bell has a membership rewards program that comes in handy on National Burrito Day. If you are a Taco Bell Rewards member, check your app for a special offer on April 1 to earn 100 points when you order a burrito. 
Plus, even new Taco Bell Rewards members can get a free Doritos Locos taco through the app. From April 1 through April 5, there is also a Chalupa Cravings Box buy-one-get-one offer via Uber Eats, so don't forget your takeout!
National Burrito Day should really be every day, but it's kind of a blessing in disguise that it only comes once a year. This is certainly an opportune time for the holiday to come, and there's no doubt in our minds we'll be taking advantage of at least one (or all) of these this year... A burrito-induced food coma is certainly on all of our to-do lists right now.