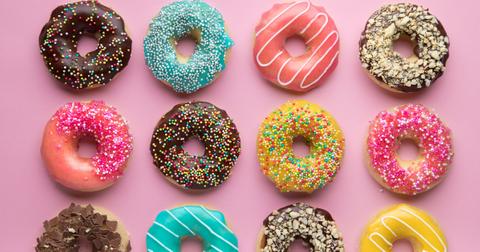 These National Doughnut Deals Will Help You Celebrate the Hole-iest Day of the Year
By Lizzy Rosenberg

Updated
The single most important holiday of the year, National Doughnut Day, is coming up on Friday, June 5, and although you won't spend it eating your way through a box of 12 Boston Creams alongside your buddies this year, there are still so many National Doughnut Day deals that are worth taking advantage of. Your sweet tooth will be seriously satisfied.
Free donut with the purchase of any drink at Dunkin'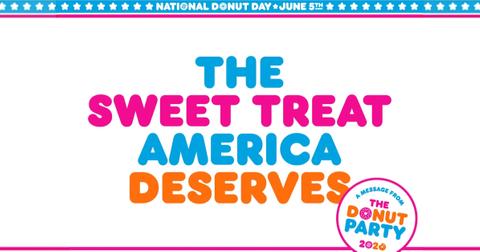 Dunkin' is bringing back its yearly National Doughnut Day deal, by offering guests one free classic donut of their choice with the purchase of any beverage at participating locations across the U.S. on June 5. Additionally, through the weekend, Grubhub will be offering free half-dozen boxes of donuts on Dunkin' orders of $10 or more from June 6 through June 7.
$2 off doughnuts at major retailers from Coupons.com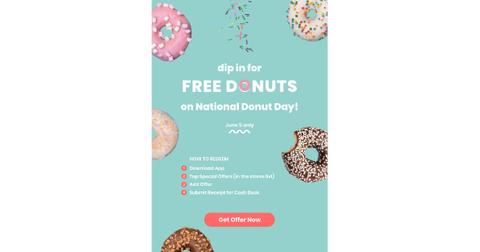 Coupons.com is lending all of us some much-needed dough, by running a rebate offer at Krispy Kreme, Dunkin', Tim Hortons, Target, Trader Joe's, Whole Foods, Kroger, Costco, Safeway, and Walmart. Using the Coupons.com app, you can earn up to $2.00 cash back on donut purchases at these retailers. Simply locate the coupon in the app, and then scan the receipt before June 8 at 11:59 p.m. PT. The money will then be deposited into your PayPal account.
Free doughnuts all week long at Krispy Kreme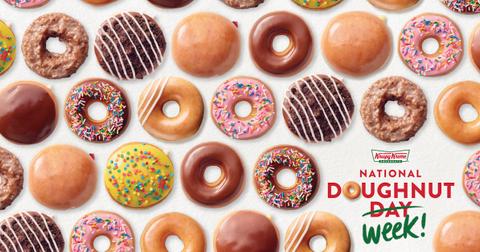 Krispy Kreme has been celebrating National Doughnut Day all week long, renaming the glorious holiday to National Doughnut Week. Customers can treat themselves to a free classic doughnut every single day from June 1 through June 5.
Buy five, get one free from Allie's Gluten Free Goodies
Allie's Gluten Free Goodies is offering a deal that will inevitably end in a sugar rush. Customers can buy five gluten free doughnuts and get one of equal or lesser value free, or buy five doughnut holes and get one free. Either way, you're bound to get your sweet fix.
Free doughnuts at Tim Hortons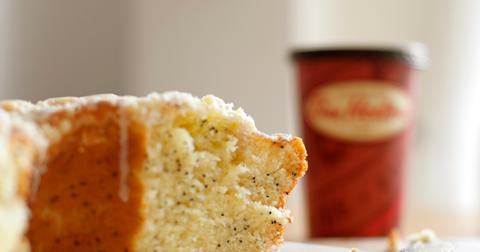 BOGO doughnuts at Vin-Chet Bakery
Amherst, N.Y. bakery, Vin-Chet doughnuts, is offering customers a BOGO deal on all doughnuts tomorrow. If you're in the area, it's certainly worth your while.
Vegan Doughnuts at Dough Doughnuts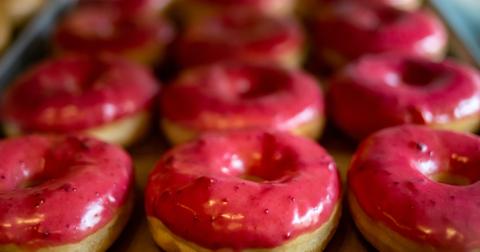 Free doughnuts at Cumberland Farms
National Doughnut Day might be slightly different this year, but regardless of which deal you choose to take advantage of, we know your sugar cravings will be fulfilled nonetheless.