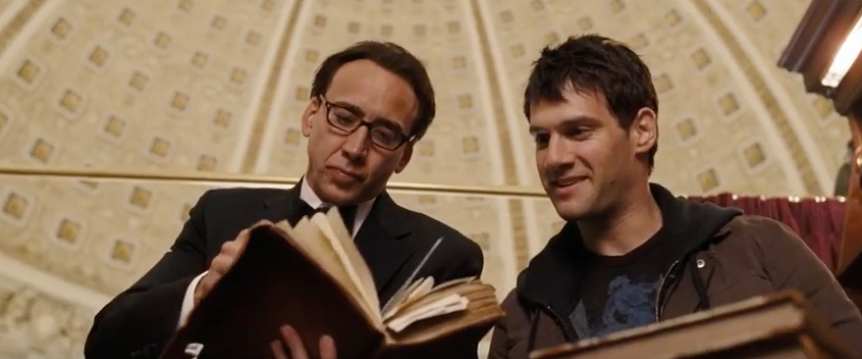 Is 'National Treasure 3' Actually Happening?
Believe it or not, the last time Nicolas Cage graced our screens as American treasure hunter Ben Gates was nearly 13 years ago. Which makes us wonder why in the world we've had to wait so long for a return? There have been plenty of teases over the years for National Treasure 3, but nothing came to fruition.
Article continues below advertisement
Now, in 2020, The Hollywood Reporter has confirmed that the long awaited sequel has finally found its writer. So what's the plot of the upcoming film? And when —and where— will we be able to watch it?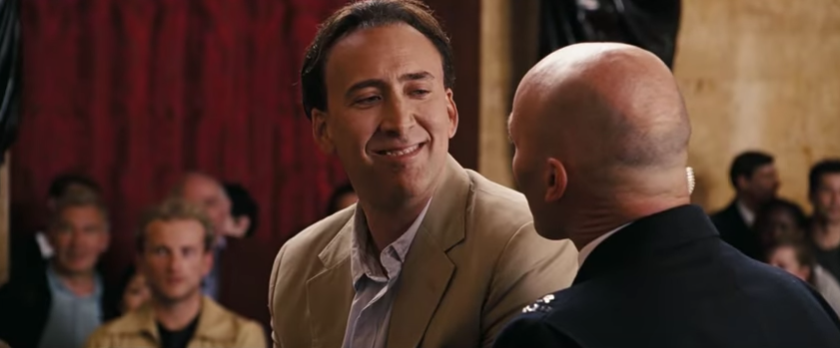 Article continues below advertisement
'Bad Boys for Life' writer Chris Bremner is said to be currently developing 'National Treasure 3's plot.
The Hollywood Reporter confirmed in a story about Chris Bremner working on the fourth installment of the Bad Boys franchise, that he has another movie in the works. None other than National Treasure 3. In addition to Chris, Jerry Bruckheimer is also on board to produce the third installment in the popular Disney series.
As far as what to expect from the film, that remains uncertain. The end of National Treasure 2 left fans on a cliffhanger about page 47 of the book of secrets, which Ben calls "life-altering". But fans are never told what's on that page, which led to a lot of popular rumors. One was in regards to the plot of National Treasure 3 being around the Fountain of Youth. But that idea was mostly scrapped by fans after Pirates of the Caribbean: On Stranger Tides made the fountain a major plot point of their story.
Article continues below advertisement
The second rumored plot is a lot weirder. It would follow Ben as he travelled to Easter Island to search for Atlantis, with the hopes of finding a mystical energy source that would ultimately save the world from climate change. But this plot seems highly unlikely and we don't think that Disney's about to make a movie that would address climate change so openly.

Article continues below advertisement
The third idea was around the Roanoke Colony, which disappeared in 1590. The concept was that Roanoke was believed to hold the greatest treasure of all time and page 47 contained a quest to find it. Potentially, this seems like the most likely plot, but it should be noted that these rumors began 10 years ago. There were reports that a script was written in 2010 and these plot rumors were centered around that script. So as far as what Chris is going to create, it's anyone's guess.
Who is involved in 'National Treasure 3'?
Article continues below advertisement
As far as the other actors who took part in the earlier films, like Justin Bartha and Diane Kruger, their status is as of yet unknown.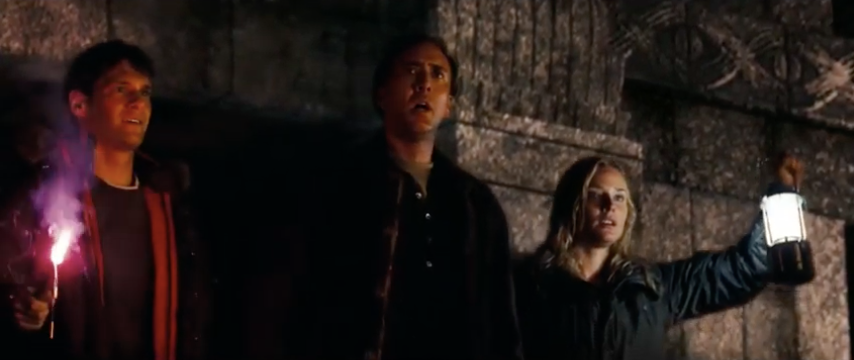 Article continues below advertisement
When and where can we watch the movie?
Considering that the movie is still barely in development, it'll likely be a few years before we see National Treasure 3 on the big screen — if it even makes it to the big screen. There have been rumors that the film will only be released on Disney+. It's actually a rumor that the director of the first two movies himself started.
In an interview with Business Insider in 2018, director Jon Turteltaub said that he believed that, if a third movie was to be made, it would likely just end up on Disney+. He said that any third installment that was created deserved to be in theaters, but he didn't think that Disney would be willing to do that.
So whether or not we see National Treasure 3 happen may depend upon if it's destined for the big screen or the small screen. Because Jon strongly made his opinion known about Disney+, saying "f*** streaming".