Chinese Billionaire and Netflix Producer Lin Qi Is Dead After Allegedly Being Poisoned
Lin Qi, a Chinese gaming tycoon who was also partnering with Netflix, is dead after an alleged poisoning, according to Shanghai police.
Authorities in China are still investigating the death of Lin Qi, a billionaire gaming tycoon who died on Christmas Day at the age of 39. According to reports, Lin's death is connected to a suspected poisoning plot from one of his colleagues. Lin was the CEO of the Yoozoo Group, a gaming company, and was also preparing to partner with Netflix as a producer on a high-profile TV project.
Article continues below advertisement
How did Lin Qi die?
Lin became sick last week and was hospitalized on Dec. 16. At the time, it was reported that he was "barely able to walk" and was suffering from an "acute illness." He was brought to the ICU and had to be resuscitated after his heart stopped. By Dec. 24, Shanghai police had announced that a man had been arrested for the alleged poisoning of Lin.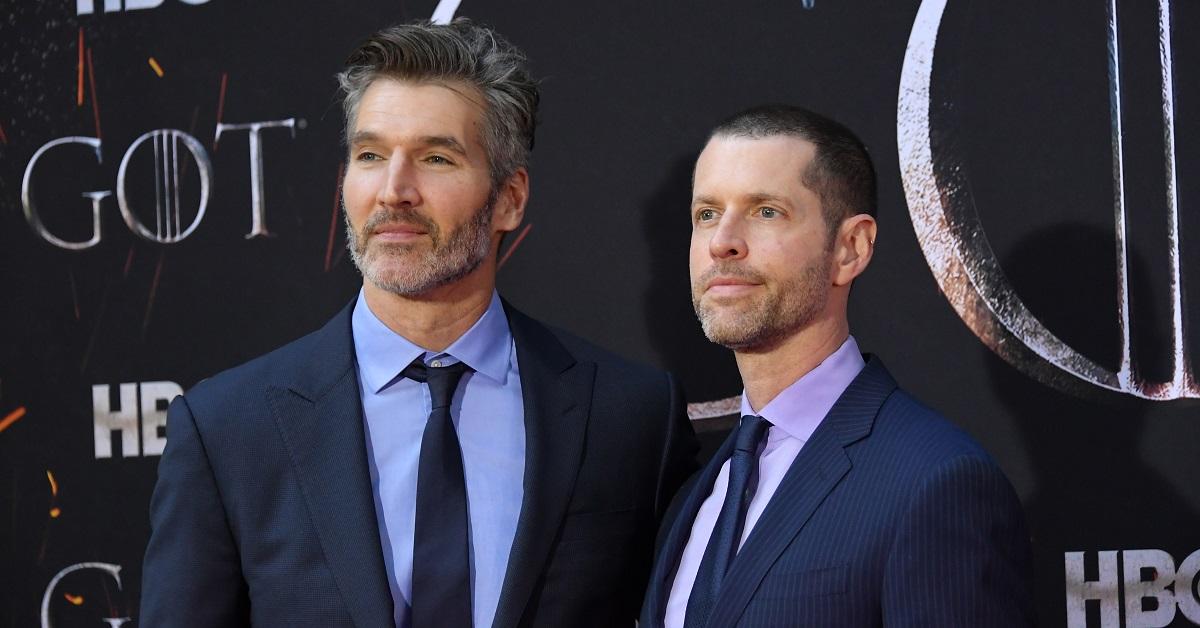 Article continues below advertisement
Chinese media has suggested that the suspect is actually one of Lin's colleagues, a man named Xu Yao. Xu worked as a senior executive for Yoozoo's film and television division. Reports suggest that there was infighting at the company that may have played a role in the poisoning. Lin was possibly poisoned by a tainted cup of Pu'er, a fermented tea. A day after Xu was arrested, Lin was dead.
What was Lin working on with Netflix?
Yoozoo's most popular gaming property was likely Game of Thrones: Winter Is Coming, but the company had also announced that it would be partnering with Netflix on an adaptation of the Chinese sci-fi trilogy The Three-Body Problem. Yoozoo Group had purchased the rights to the trilogy in 2015, and Netflix announced in September that it would adapt the series in English with Game of Thrones producers David Benioff and D.B. Weiss.
Article continues below advertisement
Lin was set to be an executive producer on the project, and Variety reported that TV writer Alexander Woo was also set to write and produce on the series.
After the rights to the series were purchased by Yoozoo, attempts to adapt the trilogy into a series of films were apparently riddled with issues. According to The Hollywood Reporter, the adaptation faced changes in leadership and difficulties on set.
Article continues below advertisement
As a result, the company eventually gave up on adapting the series in-house and decided to sell the rights to Netflix to work with them on the adaptation. They also sold the rights to adapt the trilogy as a series of video games to another Chinese company.
What was Lin Qi's net worth?
Lin's alleged poisoning has shocked the world, in part because of the vast wealth he had accumulated as the CEO of Yoozoo Group. According to recent reporting, Lin ranked no. 870 on the list of China's wealthiest individuals. He had a net worth of approximately 6.8 billion yuan, which translates to roughly $1 billion, according to the Hurun Report, which tracks China's wealthiest individuals.
Details on Lin's death are still being released, but given Lin's relative prominence and the shocking nature of his death, this is a story that the media is likely to follow closely. No new announcements have been made with regard to Netflix's planned Three-Body Problem adaptation yet.