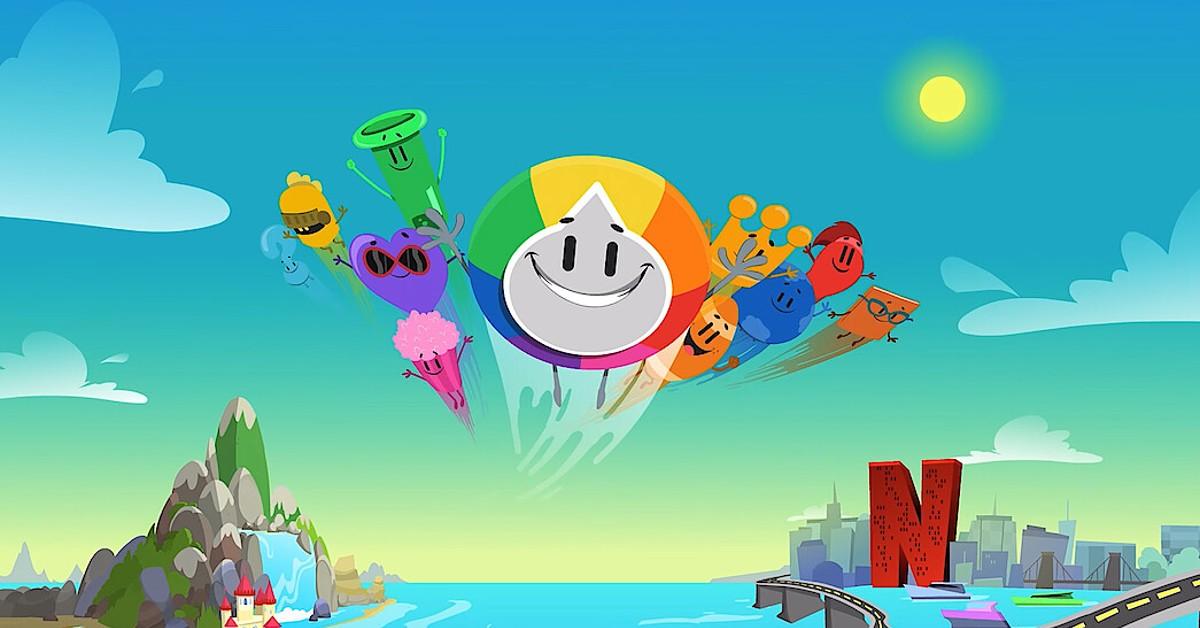 Netflix's Interactive Quiz Series 'Trivia Quest' Pays Homage to a Popular App From the Mid-2010s
Streaming giant Netflix released its first batch of interactive content in 2017, including Puss in Book: Trapped in an Epic Tale and Buddy Thunderstruck: The Maybe Pile. Said specials were geared toward children, but in 2018, Black Mirror: Bandersnatch — which stars Fionn Whitehead (Dunkirk), Craig Parkinson (The English Game), and Alice Lowe (Prevenge) — proved that Netflix's vision for interactive content includes adult-targeted features.
Article continues below advertisement
While Netflix's upcoming animated interactive series, Trivia Quest, boasts all of the colors and smiling characters of a traditional Saturday morning cartoon, it too is geared toward grownups. Unless your 6-year-old knows that unobtainium is a mineral only found on the planet Pandora in Avatar, then they're better off watching Team Zenko Go. Tiny youngsters may not be able to answer its trivia questions correctly, but Trivia Quest is in fact family friendly.
Similar to the once-daily format of Wordle, Netflix will release a new episode of Trivia Quest every day in April 2022. Each episode is jam-packed with 24 fresh trivia questions from categories including science, entertainment, history, art, sports, and geography, as reported by People. And if its rainbow-colored protagonist of sorts, Willy, seems oddly familiar, you may have been glued to your phone in the mid-2010s, unable to stop playing the mobile app game Trivia Crack.
Article continues below advertisement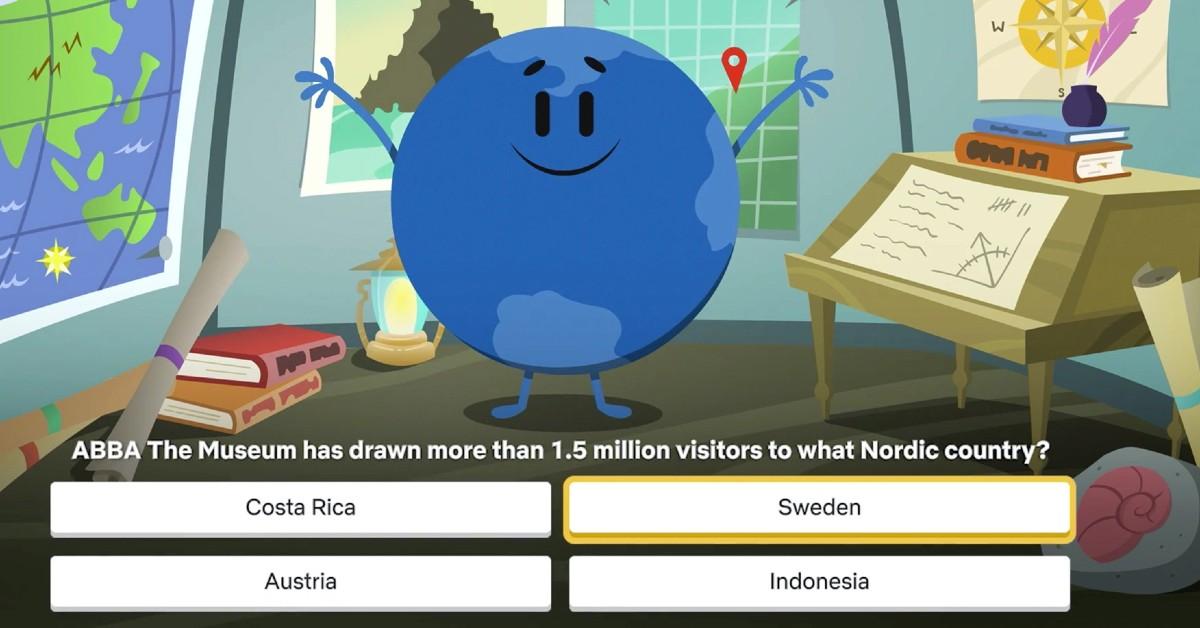 Netflix's 'Trivia Quest' is based on the globally popular app game Trivia Crack.
From Buenos Aires, Argentina, Maximo Cavazzani's addictive mobile app game Trivia Crack was released in 2013, sending smartphone users (so, basically everyone and their mother) into a quizzing frenzy. And no, "Crack" was not in reference to the drug. Inspired by beloved trivia games like Trivial Pursuit, the app challenges users to compete against friends and/or random users across the world.
Article continues below advertisement
Since then, Etermax-developed Trivia Crack has become an entire universe, offering multiple different trivia games — including Trivia Crack 2 and Trivia Crack Adventure — across a range of platforms. The Trivia Crack franchise has amassed over a whopping 600 million downloads worldwide.
And now, the app has inspired Netflix's Trivia Quest.
Article continues below advertisement
'Trivia Quest' comes with a sweet, family-friendly storyline.
While playing Trivia Quest, Netflix subscribers will use their TV remotes or smartphones to attempt to answer questions correctly and earn points. Because the show possesses a cutesy plotline, said points will be used to help complete a mission. "I need your help to free my super-smart friends from the bad guy, Rocky!" Willy announces in the trailer.
Racking up points will "earn you the 10 knowledge keys" needed to free Willy's encaged pals.
"At certain milestones, the kidnapped characters are released from Rocky's dungeons, with exclusive animations inspired by Netflix favorites," Netflix stated in a press release. "Each quiz also features a definitive ending but we don't want to tell you too much about that just yet. You'll have to play to see."
With a standard mode and a hard mode (which will earn players more points), Trivia Quest sets out to expand your general knowledge. Hey, it may even cause you to forget about your daily game of Wordle.
The first episode of Trivia Quest airs Friday, April 1, 2022, on Netflix.