Netflix's New 'Teletubbies' Reboot Introduces Us to a Handful of Smiley Sun Babies
There are new 'Teletubbies' Sun Babies in Netflix's reboet of the '90s children's show — and we're simply basking in the nostalgia.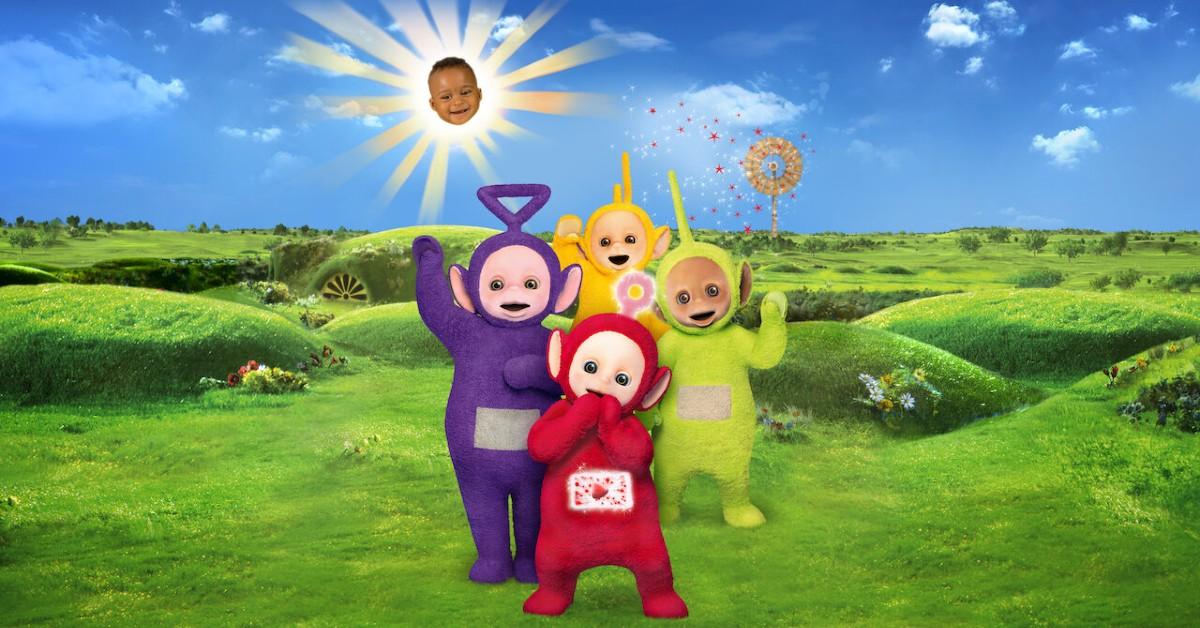 If you were a young child during the late '90s, you likely tuned in to watch the LSD-fueled fever dream that was Teletubbies. Boasting sprawling meadows adorned with hopping bunnies, alien-like creatures in an assortment of colors (who have televisions embedded in their tummies), a domestic vacuum cleaner pet, and an infant head sun, the British TV series was a wild ride.
Article continues below advertisement
Following the adventures of Tinky-Winky, Dipsy, Laa Laa, and Po, Anne Wood and Andrew Davenport's Teletubbies ran from 1997 to 2001. Now, in 2022, Netflix is up to its typical shenanigans, as the streamer released a new Teletubbies reboot (it being the second revival) on Nov. 14, 2022. The "21st century refresh" of the trippy '90s classic is narrated by Emmy nominee Tituss Burgess (Unbreakable Kimmy Schmidt) and consists of 26 12-minute episodes.
Not only does each episode feature a new original "Tummy Tales" song, but viewers are introduced to a slew of new "Sun Babies."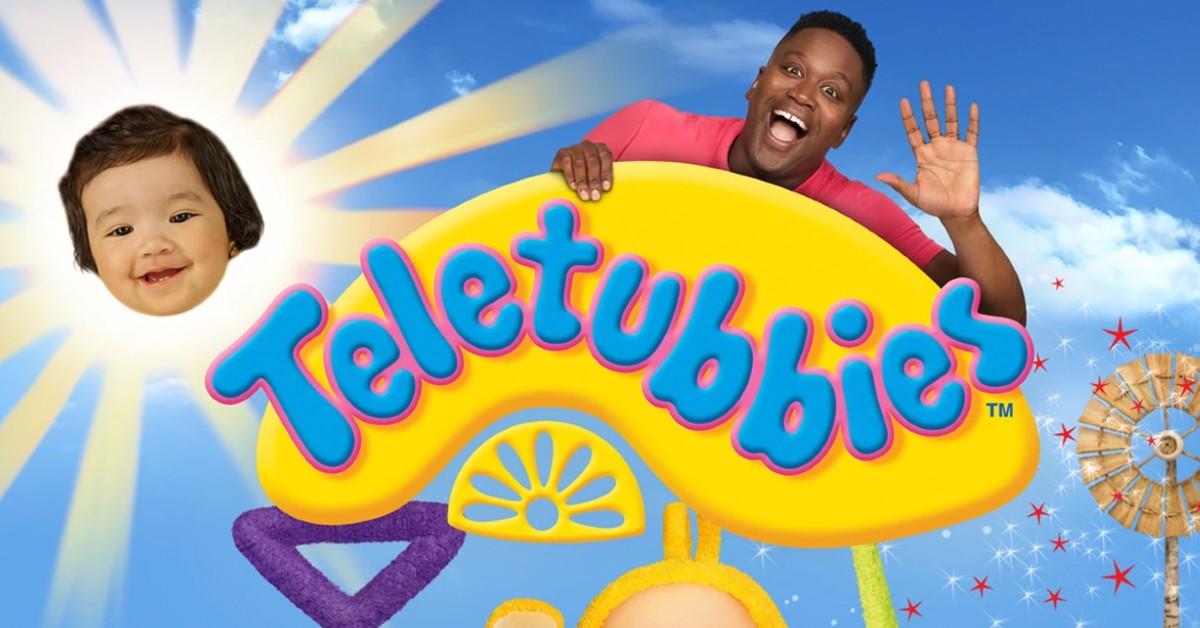 Article continues below advertisement
Netflix's 'Teletubbies' reboot features five new Sun Babies.
The original blue-eyed Sun Baby was played by Jess Smith, who was discovered while being weighed at the hospital as an infant.
"My mum took me and it just happened to be the same time that the producer of the old series had come in and wanted the hospital to get in contact with them if they'd seen any smiley babies," she told BBC South East.
Netflix, however, opted for a rotation of smiley Sun Babies, as there are a total of five diverse infants who embody the iconic role. Being a giant, giggling ball of fire in the sky is obviously a job fit for a quintet of drooling babies.
Article continues below advertisement
OG 'Teletubbies' fans are not pleased with how the new Sun Babies look.
While the original Sun Baby was veiled with a translucent yellow filter, Netflix's Sun Babies are simply presented as floating heads in the sky surrounded by rays of light. Many people think this is, well, a choice.
"Honestly, the baby sun really bothers me. They could've made the baby's head yellow to resemble a sun like the other versions, " Twitter user @MediaLover132 wrote. "It's just weird."
Twitter user @__boaty was less subtle with his critiques. "The Teletubbies reboot changed the sun effect, which definitely pushed it away from 'the sun has a babyface' to 'oh God, there's a giant severed baby head flowing [sic] in space,'" he tweeted.
Yikes. Well, no matter what your stance is on the new Sun Babies, they sure are cute.
Teletubbies is currently streaming on Netflix.