Jessie J Backtracks on "Bang Bang" Origin Story After Nicki Minaj Calls Her Out
The Nicki Minaj-Jessie J drama over their collaboration on 2014's "Bang Bang" played out over social media until Jessie walked back her comments.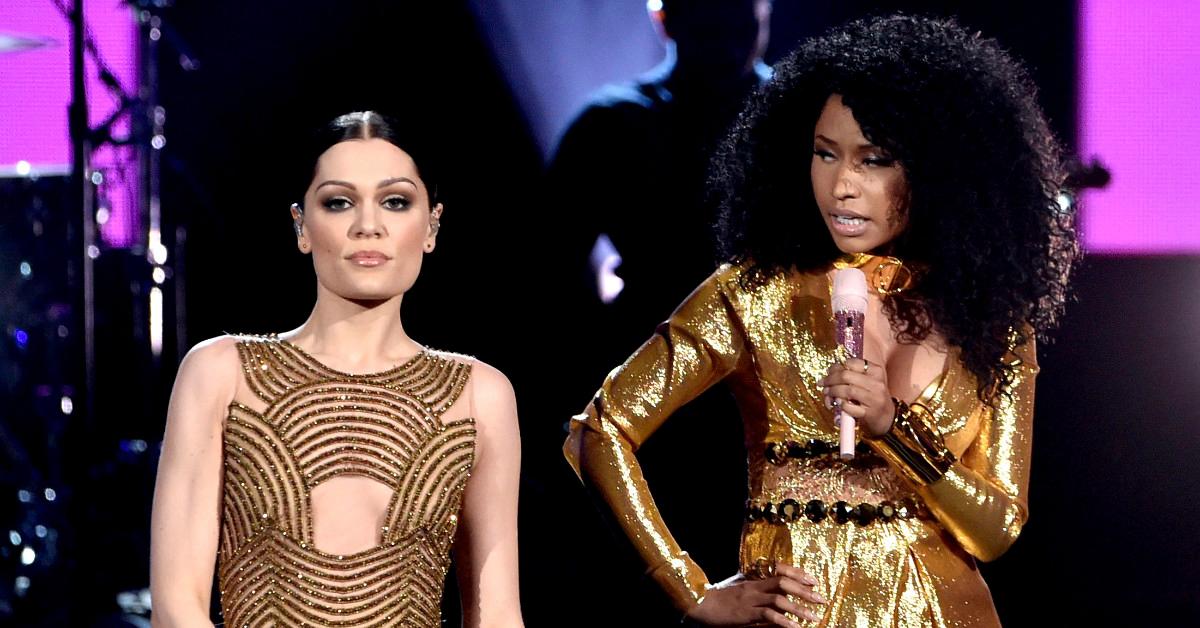 The drama between Nicki Minaj and Jessie J has brought their 2014 collaboration back with a bang. Or, should we say, back with a "Bang Bang."
Yes, Nicki and Jessie had conflicting recollections about how the 2014 track "Bang Bang" — a No. 2 single from Jessie's album "Sweet Talker" and a song that also featured the vocal stylings of Ariana Grande — came to be.
Article continues below advertisement
And of course, the two artists' dispute played out over social media over the past few days until Jessie eventually walked back her comments. Here's how it all went down…
Jessie claimed Nicki heard "Bang Bang" in the studio and wanted in.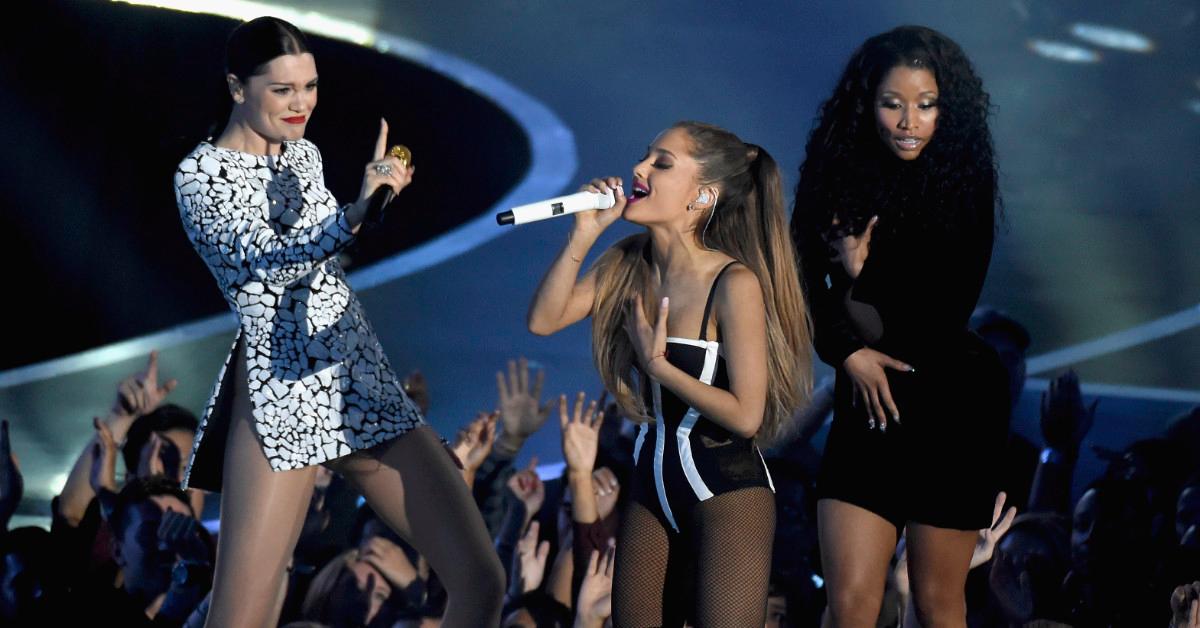 Article continues below advertisement
The drama started when Jessie offered the backstories to five of her hit songs in a Glamour feature posted online on Thursday, Aug. 5.
As Jessie explained to the magazine, producer Max Martin wrote "Bang Bang," and she and Ariana both loved it when they heard it. "We just said, 'Why don't we both do it?'" Jesse recalled, saying that she recorded the first verse while Ariana took on the second verse.
But the "Price Tag" singer also told Glamour that Nicki asked to join her and Ariana on the track.
"Nicki was played it in the studio and was like, 'I've got to jump on this,'" she said. "We didn't go to her and ask; she wanted to do it. I'll never forget: I was in my bedroom in my flat in London, and I got sent the version with Nicki on it. I just sat at the end of my bed holding my phone, staring at the floor, going, "How the f—k did I land this?" I literally felt like I'd won a competition."
Article continues below advertisement
Nicki argued that the label asked her to join the track and that she wasn't "snoopin' around for songs."
Nicki took issue with Jessie's version of events later on Thursday, tweeting, "Babe, @JessieJ, I didn't hear the song and ask to get on it. The label asked me to get on it and paid me. How would I have heard the song? Chile, what am I, the damn song monitor? Snoopin' around for songs, chile? This was said by another artist recently as well. Y'all gotta stop. Love you."
In another tweet, the "Anaconda" rapper said that the "worst part" of this whole debacle is that she would have jumped at the chance to join Jessie on the latter's 2010 track "Do It Like a Dude."
"I have been obsessed with that song since the minute I heard it," Nicki wrote. "I was doing promo in the U.K. and heard it on the radio. My artist Parker co-wrote it. I would've gotten on that one for some pickle juice."
Article continues below advertisement
Jessie responded to her and Nicki's "weird energy" via Instagram.
The following day, Jessie addressed Nicki in an Instagram post, commenting on their "weird energy" of late as she shared memes about the drama — including a clip of Jessie goofily mouthing along to Nicki's "Bang Bang" verse at a 2015 concert.
"If we can't laugh in the lives we have been blessed with, what's the point?" Jessie wrote in the Instagram caption. "It really isn't that deep."
The English singer then heaped praise on both Nicki and Ariana, noting that she recently found out the latter co-wrote "Bang Bang."
"From the moment I met you to now, I have shown you nothing but love and gratitude for how f--king blessed I was to have you and @arianagrande," she told Nicki. "'I felt like I had won a competition.' Did back then and still do now. I'm the first person to admit 'Bang Bang' would never have been what it was without you guys.
Article continues below advertisement
Jessie also told Nicki that she was sorry she "got the story wrong" all these years. "I was told you heard the song and wanted to be on it by someone clearly gassing me up at the label," she wrote. "(Bless them and my naive ass.) Thank you for clarifying I was wrong on that."
She offered ideas for ways for the trio to celebrate the seven-year anniversary of the song: "Should we all go for dinner? No… probably not right. Too soon? 'Bang Bang' part two? No… OK, got it. 'Do It Like a Dude' remix? OK. I'll stop."
Then Jessie assured Nicki that she had the story straight. "Look, the song did its damn thing," she wrote. "I will never say you asked to be on the song ever again. … Always love and light from me, babes."