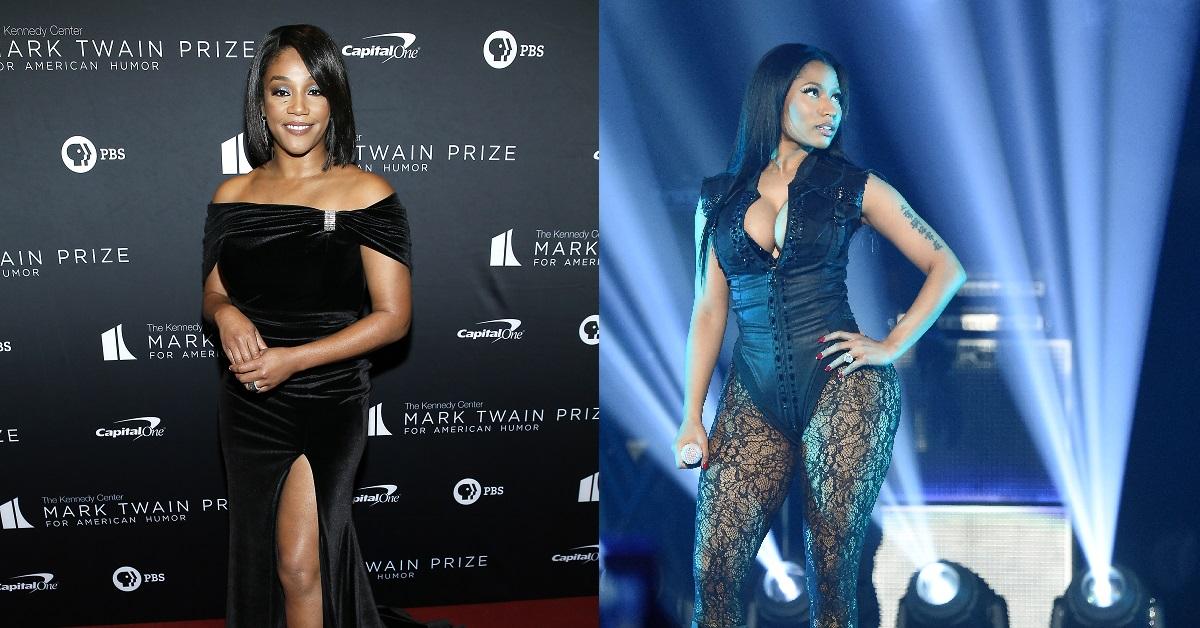 Tiffany Haddish and Nicki Minaj Are Still Fighting Years After Their Feud Began
The beef between Tiffany Haddish and Nicki Minaj reignited after Tiffany spoke out about Nicki during a recent Clubhouse session. The latest chapter in the feud between them serves as a reminder that there's been some uncomfortable tension between the two celebrities for years. Now that the feud has re-emerged, though, some are wondering where the bad blood between the two stars comes from.
Article continues below advertisement
Why doesn't Tiffany Haddish like Nicki Minaj?
The beef between Nicki Minaj and Tiffany Haddish started after Tiffany presented Nicki with an award at the 2018 VMAs. During the ceremony, Tiffany and Kevin Hart were tasked with presenting the award of Best Hip-Hop Video. As they took the stage, Tiffany gave a shout-out to Camila Cabello, who had left Fifth Harmony and was nominated for five VMAs during that evening's ceremony.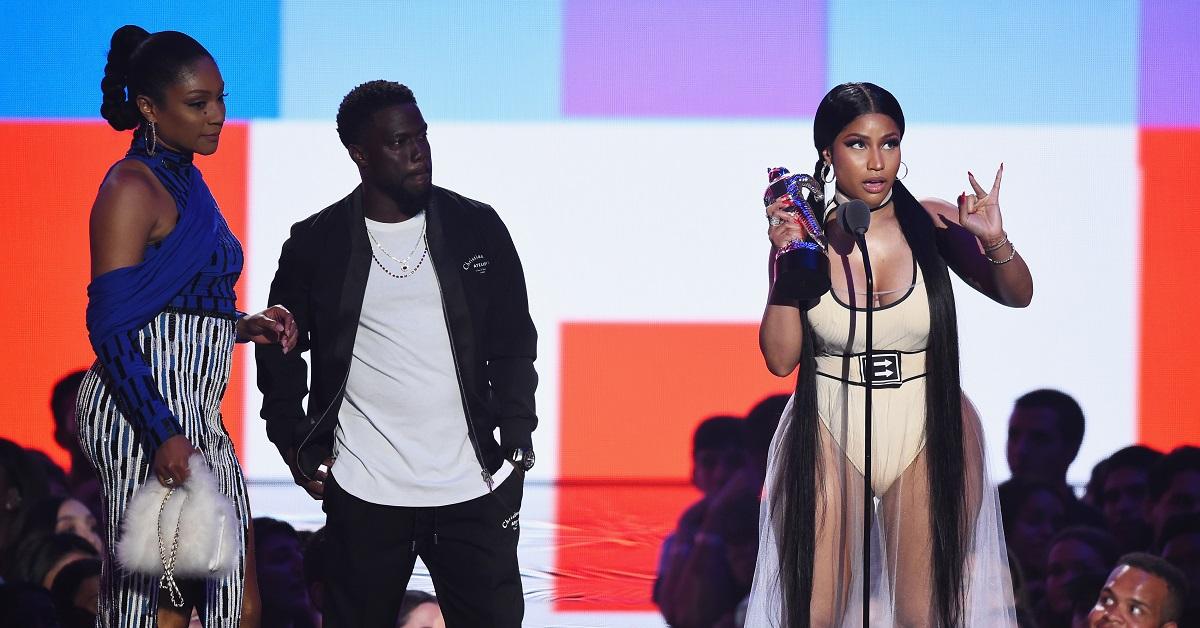 Article continues below advertisement
"I'm super proud of her. So, those of you watching at home: Hi, Fifth Harmony!" Tiffany said on the stage. There was plenty of laughter from the audience, but even Kevin knew that the remarks might be controversial.
"Oh, God. Oh, Tiffany went there. Oh, God. That just happened!" he said. "You never know what's going to happen at the VMAs."
After Tiffany's comment, Kevin and Tiffany then announced that Nicki had won the VMA for her video for "Chun-Li." When she took to the stage, Nicki called Tiffany out for her joke. "Tiff, don't be coming for Fifth Harmony because Normani is that b---h," she said. "I'm just saying."
Although the comment was meant in jest, it seems that it ultimately led to an awkward relationship between the two.
Article continues below advertisement
What did Tiffany say about Nicki recently?
More recently, Tiffany called Nicki out during a Clubhouse chat. In the chat, one user asked Tiffany whether she had ever been called "the Nicki Minaj of comedy right now." The user meant the comment as a compliment, but it doesn't seem like that's how Tiffany received it.
"Unlike Nicki, I treat everybody with respect and dignity," Tiffany said in response, according to audio first published by TMZ.
Article continues below advertisement
After the audio was published, Nicki's fans immediately took to social media to defend her.
"If we being completely honest I've laughed harder at Nicki bars than anything Tiffany ever said. Nicki Minaj funny af. You understand me?" one user wrote on Twitter.
Others weighed in with similar sentiments, saying that Nicki was actually funnier than Tiffany.
Nicki has yet to personally weigh in on Tiffany's comments, although it's still possible that she might. Although it's unclear how deep the bad blood between the two runs, most speculate that the original encounter that started the feud was at that 2018 VMAs ceremony. It's possible that the two have beefed in private as well, although if they have, that's not public knowledge.
Following the release of Tiffany's audio, it seems like the feud between the two of them may be entering a new, more public phase. Ultimately, though, whether it goes any further than it already has will depend on the two women at the center of the fight.