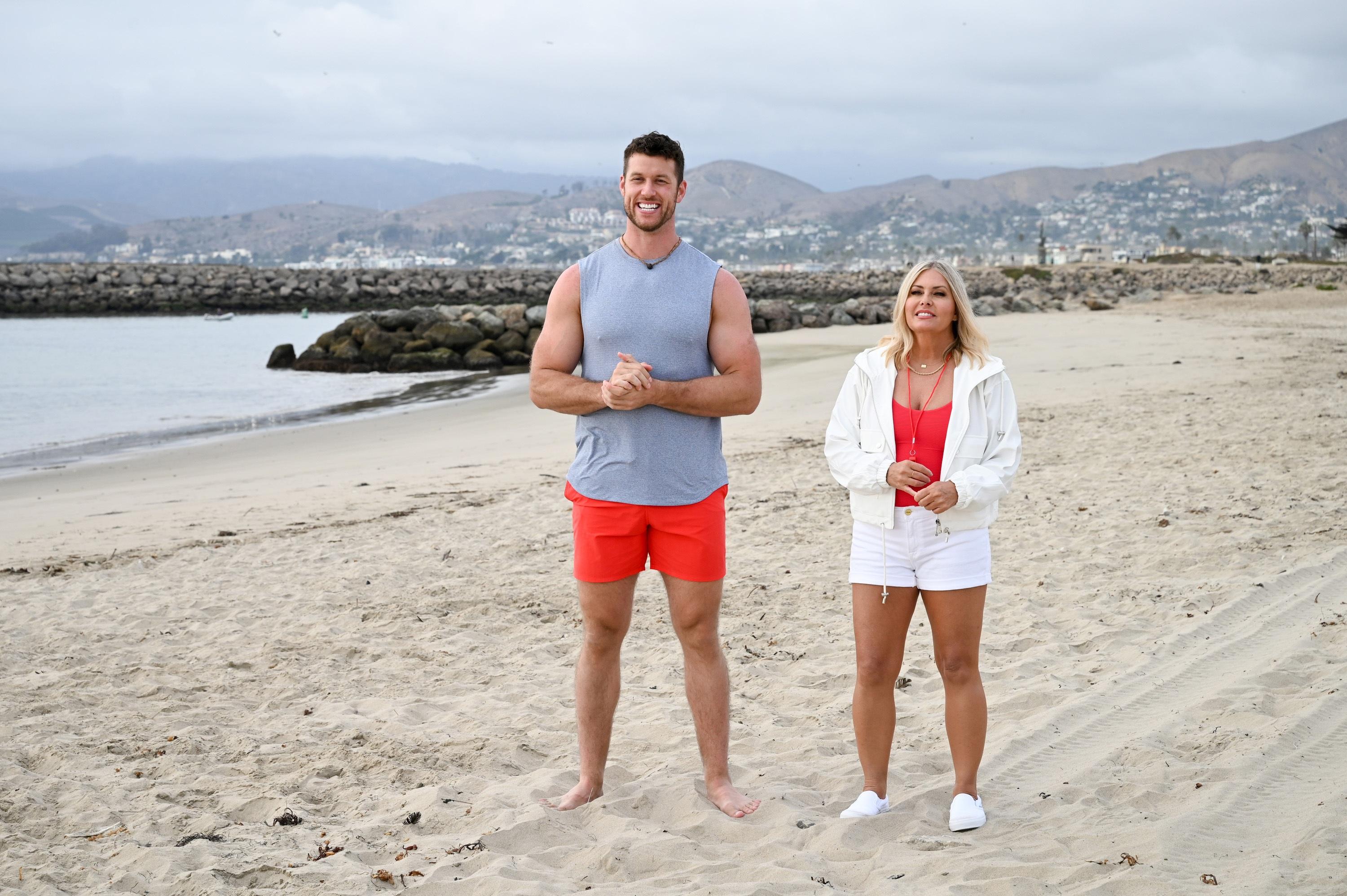 Is 'Baywatch' Star Nicole Eggert Married? She's Joining 'The Bachelor' Season 26
Nicole Eggert is here to help 'Bachelor' lead Clayton find love, so what better time to dive into Nicole's love life! Is she married? Who is her husband?
Hold on to your seat because The Bachelor is back! After a brief hiatus relating to the NFL playoffs, the reality series is back to its regularly scheduled time slot — so, once the clock strikes 8 p.m. EST, grab your snacks and bask in the drama that is Clayton Echard's journey to find love.
Article continues below advertisement
The Jan. 24 episode brings viewers along to Week 3, where the second group date finds Clayton and a few of his women heading to the beach for a romantic lifeguard training session, and who better to help out than former Baywatch star Nicole Eggert.
We suspect Nicole is here to help lead the women through a challenging competition, but will she lend a bit of love expertise toward Clayton? Wait, let's backtrack: Is Nicole Eggert married? If so, who is her husband? Let's find out!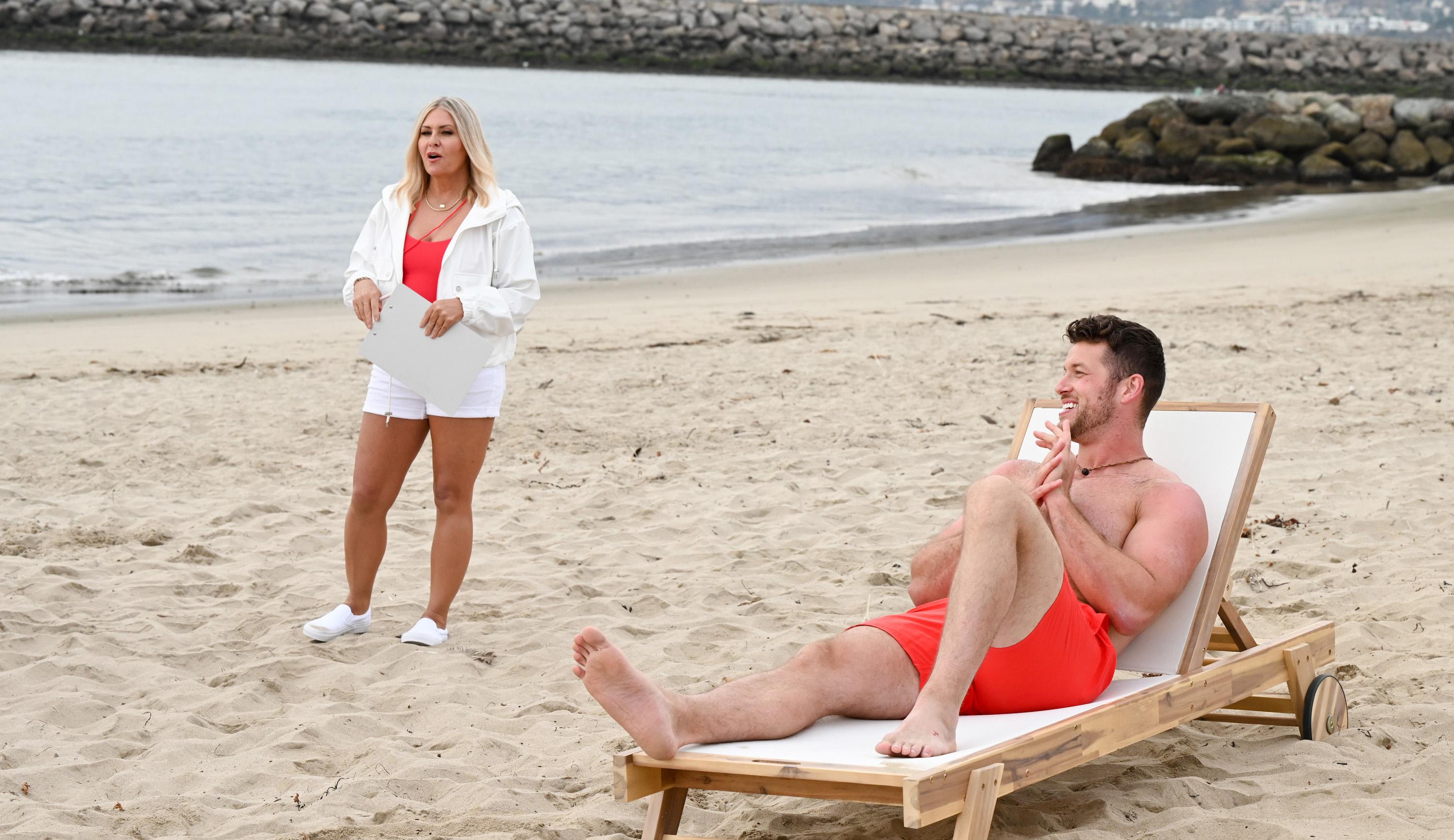 Article continues below advertisement
Who is Nicole Eggert's husband?
Currently, Nicole is unmarried and single. Though several sources claim Nicole was once married to Justin Herwick, she cleared up the rumors on Twitter in April 2013. Nicole's tweet via Heavy states, "I was never married to Justin Herwick ... Get it right, please!"
Apart from Justin, Nicole seems to have not been married to anyone else; thus, she may never have gotten married in her life. However, she was once engaged to the late Corey Haim in the early '90s. Over time, Nicole was credited as Corey's support system and got him through several rough patches with drugs.
Following Corey's tragic death in March 2010, Nicole spoke with Access Online about her relationship with him and how she was always there for him during difficult times.
Article continues below advertisement
"I never watched what [Corey] did but there definitely [were] issues," Nicole said. "I held his hand when he wasn't feeling well … I spent a lot of nights in emergency rooms with him. I don't think that I saved his life, I just think that I was there for him."
Per Whos Dated Who, the newly 50-year-old has had a total of eight relationships, dating the likes of Eric Etebari, Aaron Paul, Jeremy Jackson, and Mark Wahlberg, the latter of which is a rumored hook up.
Article continues below advertisement
Nicole has two daughters: Dilyn and Keegan.
Besides being best-known for her role as the girl-next-door Summer Quinn on Baywatch, Nicole is definitely known as a real-life mother. Nicole has two children, both daughters — Dilyn and Keegan.
According to Live Ramp Up, Dilyn was born in 1998 when her mother dated Justin Herwick. Therefore, we can safely assume that Justin is Dilyn's father. As for Keegan, her father's identity remains a mystery.
Keegan's birth shocked the world because Nicole wasn't linked to anyone at the time, so no one expected the Charles in Charge actress to have another child. But, either way, we can all agree: Keegan is absolutely adorable!
Nicole frequently shares photos of her youngest daughter on her Instagram account, including a series of snapshots of Keegan getting her ears pierced and enjoying the summer sun at the beach (she is just like her mother).