Beloved 'Barry' Character NoHo Hank's Season 3 Romance Is the Talk of the Internet
Who says murderous mobsters can't find love? In Season 3 of HBO's 'Barry,' fan-favorite character NoHo Hank is involved in a blooming romance.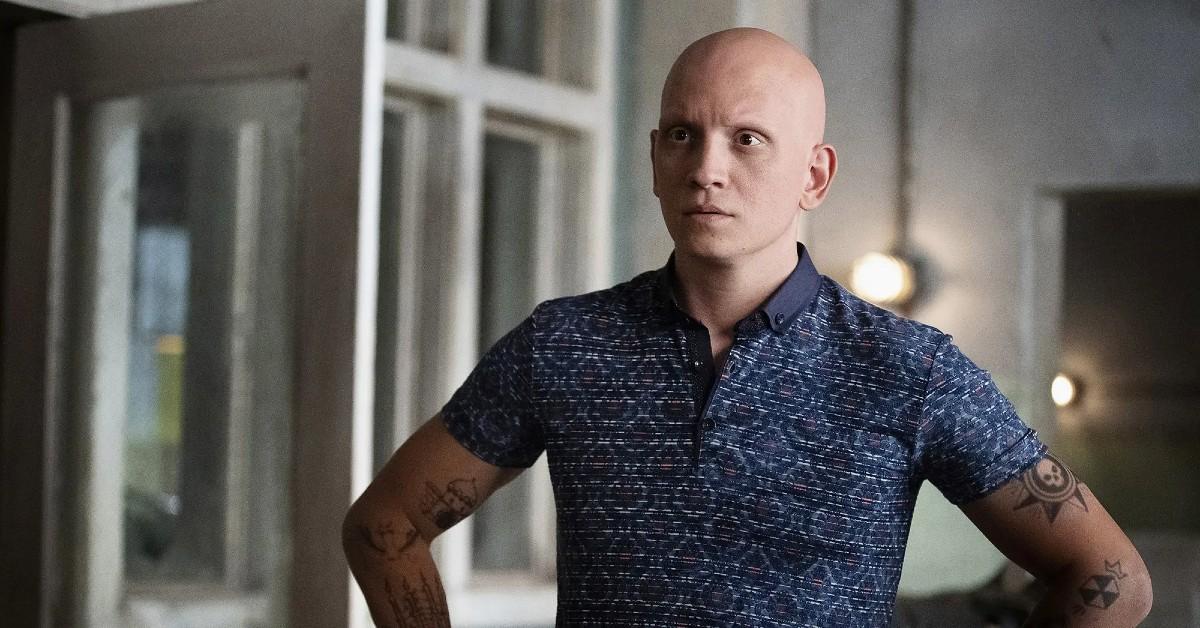 Spoiler alert: This article contains spoilers for the Season 3 premiere of Barry.
There's something about an oddly lovable serial killer that we just seem to love in fiction. We said fiction, folks. We are not talking about you Ted Bundy sympathizers. We've grown attached to characters like sociopathic virtuous serial killer Dexter Morgan (Michael C. Hall) from Showtime's eponymous series, as well as bratty, psychopathic assassin Villanelle (Jodie Comer) from BBC America's Killing Eve. When it comes to HBO's dark comedy series Barry, the titular character is no different.
Article continues below advertisement
The show stars Emmy winner and Saturday Night Live alum Bill Hader as Barry Berkman — a depressed hit man and a Marine Corps veteran who is tortured by the moral complexities of killing his "marks," deciding that a job involving violent crime is no longer for him. When he reluctantly embarks on a journey to LA to kill his next target — a man having an affair with the wife of Chechen mob boss Goran Pazar (Glenn Fleshler) — Barry follows him into an acting class, which leads to an epiphany.
Barry wants to ditch his hit man career and pursue acting full-time in the City of Angels. But he can't just turn in a resignation letter — that's not how this industry works. The series sees Barry live a double life, as equally malicious and cheery Chechen mobster NoHo Hank (Anthony Carrigan) won't let him leave behind a life of crime. Gleefully flamboyant oddball NoHo Hank has become a fan-favorite character, and dedicated viewers are stoked to see him find some romance in Season 3.
Article continues below advertisement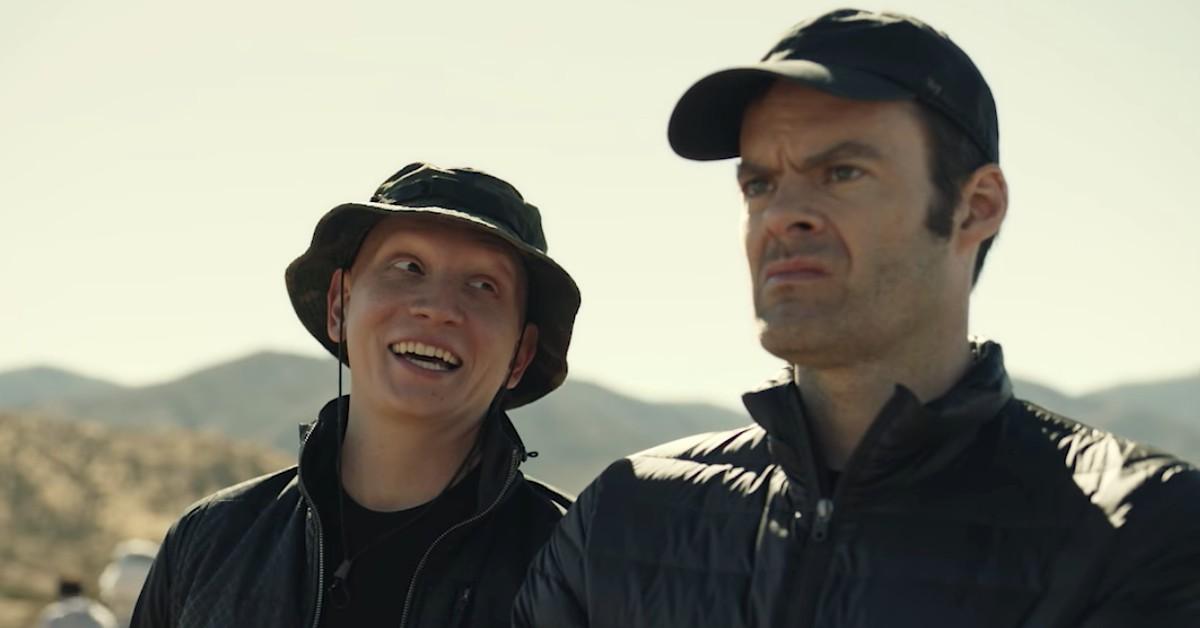 NoHo Hank and Cristobal's romantic relationship comes to fruition in 'Barry' Season 3.
"Hankobal" is here! Bolivian mobster Cristobal Sifuentes (Michael Irby) and NoHo Hank are getting super cozy in the beginnings of Barry's third installment, and fans are truly living for it. Honestly, two queer mobsters in love is what the fans deserve.
"I'm just so grateful that my character has been given this opportunity. You get to see what Hank is like behind closed doors [in Season 3]," Anthony Carrigan told AV Club of his character's developing relationship with Cristobal.
Article continues below advertisement
"You get to see what Hank is like in this in this new dynamic. And there's just a different side of him, which as an actor is so wonderful to be able to flesh out this other aspect, this other more intimate side of him."
Anthony went on to discuss the joys of working closer with Michael Irby. "He's just such an incredible, generous performer. He and I have amazing banter on set. We've just been just hamming it up and having the best time," he said, clearly gushing over his colleague.
Article continues below advertisement
Twitter users shared their excitement and appreciation for how the NoHo Hank and Cristobal storyline is being handled.
"They handled revealing NoHo Hank's sexuality so well. It was so natural and wholesome to just see him living a domestic life with Cristobal instead of having some horrible thing happen that causes him to come out instead," wrote Twitter user @elisundaes.
Another user tweeted about their satisfaction with the storyline, literally thanking the series for the representation. "Thank you. Thank you SO much for this NoHo Hank storyline with Cristobal. You have no idea how much it means to us @realalecberg @Anth_Carrigan #Barry #BarryHBO," wrote Twitter user @barrytozier.
Article continues below advertisement
And regarding how Anthony Carrigan feels about superfans making fan art and fanfiction about "Hankobal," he loves the idea.
"Honestly, Barry fans are just so cool. It's my favorite part to do all this stuff. You work so hard, you really try to bring a compelling story to life and then you see the fans and how much joy they've gotten from it. It really makes it all worthwhile," he told AV Club.
To fuel your (likely smutty) fanfic, Anthony thinks a date night between the two mobsters involves a mix of childlike fun and sensual romance.
"I think Hank would probably want to go play laser tag, most likely, something like that. Dave and Buster's. [Laughs] Then Cristobal would probably want to finish it off with actually like a nice dinner, you know what I mean?"
Season 3 episodes of Barry air Sundays at 10 p.m. EST on HBO and HBO Max.