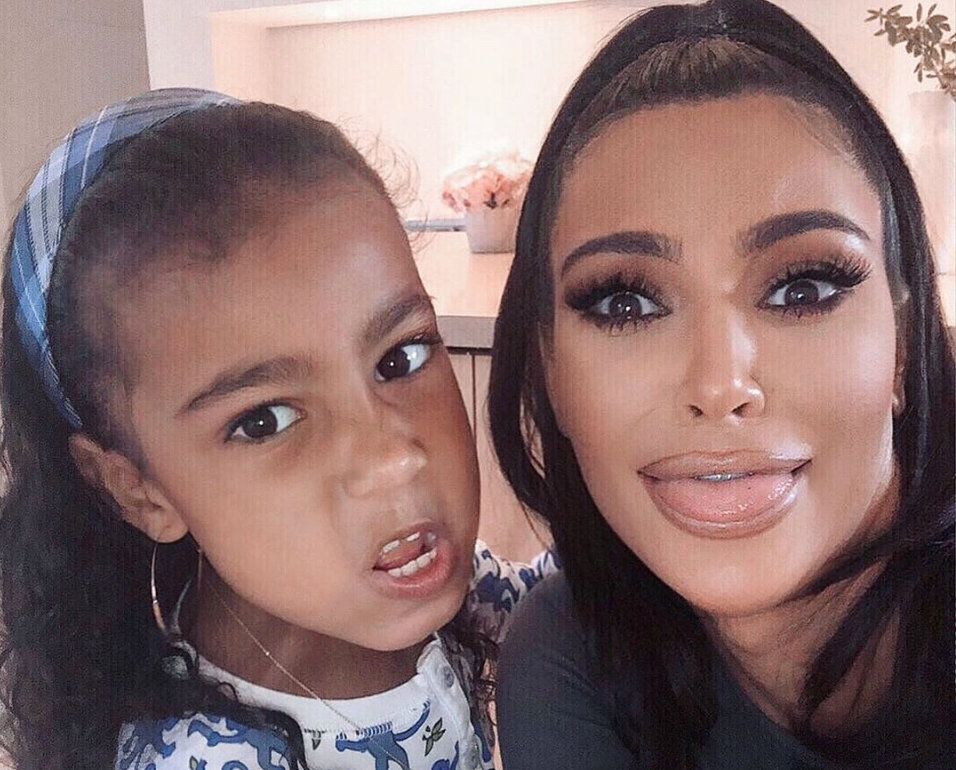 Kim Had to Trick North to Have Her Photoshopped Into the Family Christmas Card
Another holiday season, another Kardashian Christmas card. This year, Kim Kardashian West shared the Christmas card of just her family to her feed. It's a simple shot of the group, sitting together on her house's all-white stairs in grey sweatsuits (you know, to keep with her all-white Christmas theme she has going on in the house).
But one interesting fact about the card that Kim shared in her interview on Ellen is that her eldest daughter, North, actually had to be photoshopped into the card.
Article continues below advertisement
Kim said North West was having "a day" and didn't want to be on the card... so they turned to Photoshop.
Kim told Ellen that North was actually photoshopped onto the card, because when the family got ready to take the photo, North threw a fit and didn't want to participate.
"It's the most anxiety to get four kids together smiling in a room," Kim said. "North was having a day, so she refused to be in the shoot. She just was crying because she wanted her specific hairstyle, whatever."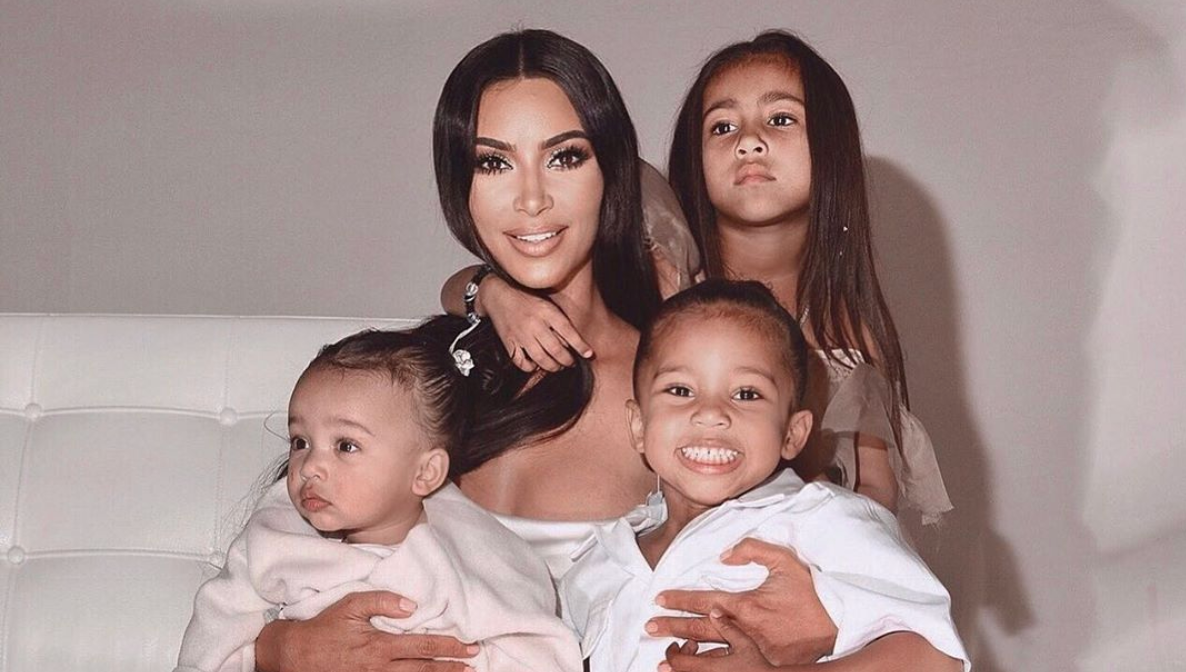 Article continues below advertisement
So Kim told her that if she didn't want to behave, she didn't need to be on the card — which North said she was totally fine with. Until the next morning, when she looked at Kim and told her "Mommy, I really want to do a card."
Kim agreed to have the photographer come back and do another shoot, this time with just the two of them. She then told the photographer to just photoshop North into the other card, which resulted in the final product.
"I would've rather done it this way than the anxiety of what I went through," Kim said. "I mean, Chicago has a cookie in her hand, I was really holding Psalm there, Saint was really there. The rest of us were there, but North… There's always one!"
Whether or not North agrees with her mom's trick to get her in the card has yet to be seen, but we honestly couldn't tell she was photoshopped in.
Article continues below advertisement
What happened to the usual Kardashian-Jenner Christmas card?
Every year, the entire Kardashian-Jenner clan usually gets together for a group Christmas card, but some thought that the ongoing feud between the sisters is why they decided to separate cards this year.
But don't worry — the sisters' fight is actually over now, and that's not why they didn't do their annual card together.
Article continues below advertisement
Kim revealed that getting the entire family together this year just proved to be too difficult, so they settled on individual ones.
"First of all, it was just a time thing," Kim explained. "It was just a time thing of why I couldn't wrangle everybody and I was like, 'This isn't my job. I'm not gonna sit here and try to get everyone to do a card. I'm gonna do one with my kids and my husband and my family.' And even that was so dramatic."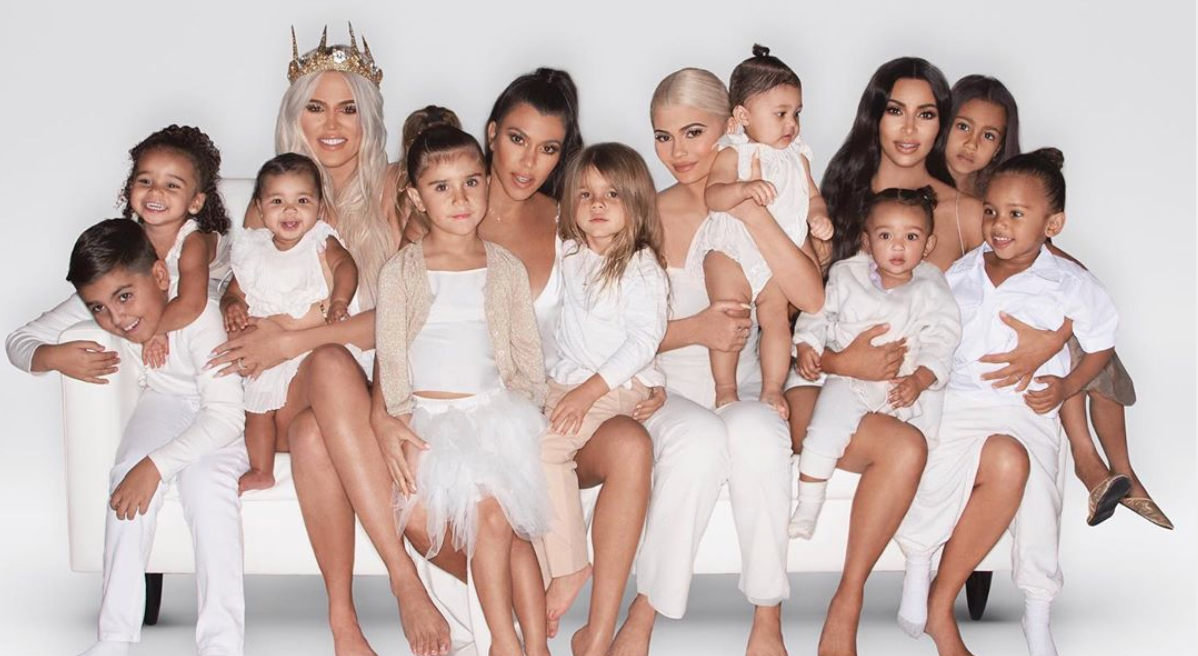 Article continues below advertisement
The Kardashians are no strangers to photoshop.
The entire Kardashian clan has been very open about their frequent use of Photoshop — and they've been called out on it more than once.
In October, Khloe faced massive criticism from her Instagram followers, who said that her face looked like it was a whole new face because of how many filters she had used on the photo. After the backlash, Khloe decided to delete the photo.
Kourtney also posted her own photoshop fail on Instagram. The infamous shot is of her in the bathtub, where commenters pointed out her "nipple fell off to her wrist" and "her leg is just not attached to her body."
Unlike Khloe, though, Kourtney decided to keep her clearly-failed photoshop masterpiece up on her feed.