Wait, Is There a Nude Woman in the Upcoming 'Barbie' Movie? A Photo From the Set Has Sparked Memes
A photo of 'Barbie' stars Margot Robbie and Ryan Gosling is going viral as a woman in the background appears to be nude. See the photo here.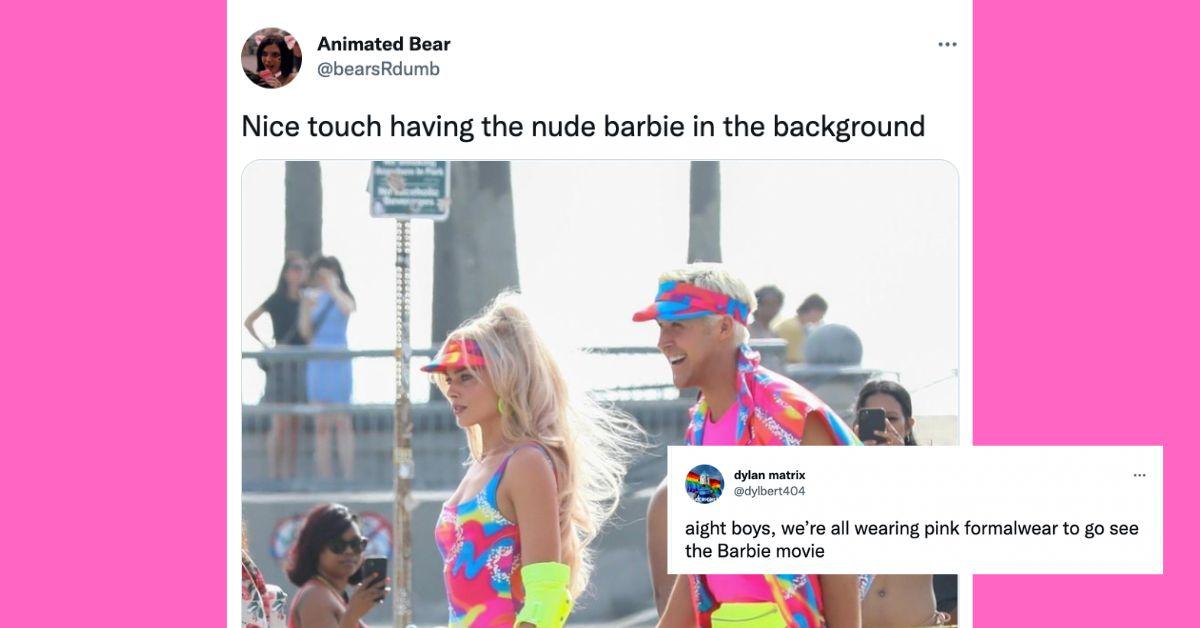 There's been a lot of chatter about the upcoming Barbie live-action movie. The Greta Gerwig–helmed film — which takes on the eponymous toy line by Mattel — is set to hit the big screen in July 2023.
To help us pass the time, Warner Bros. has been sharing first-look photos from the film. Already, fans have gotten a look at what Margot Robbie, who plays Barbie, will look like. We've also seen some shots of what Ryan Gosling as Ken will look like — and let's just say the internet could not help but create memes from his promotional photo (and also offer their opinions on which other male actors could have fit the role better).
Article continues below advertisement
The movie is currently filming at Venice Beach in Los Angeles. Since it's a public place, fans have been visiting in hopes of catching a glimpse of the stars in their costumes. In fact, one particular photo taken of Margot and Ryan on the beach has been making the rounds on Twitter — but not for the reason you would think. What's so captivating about it? Well, let's just say it has to do with what one woman in the background is wearing — or rather not wearing. Keep scrolling to see why the internet thought there was a nude woman in Barbie.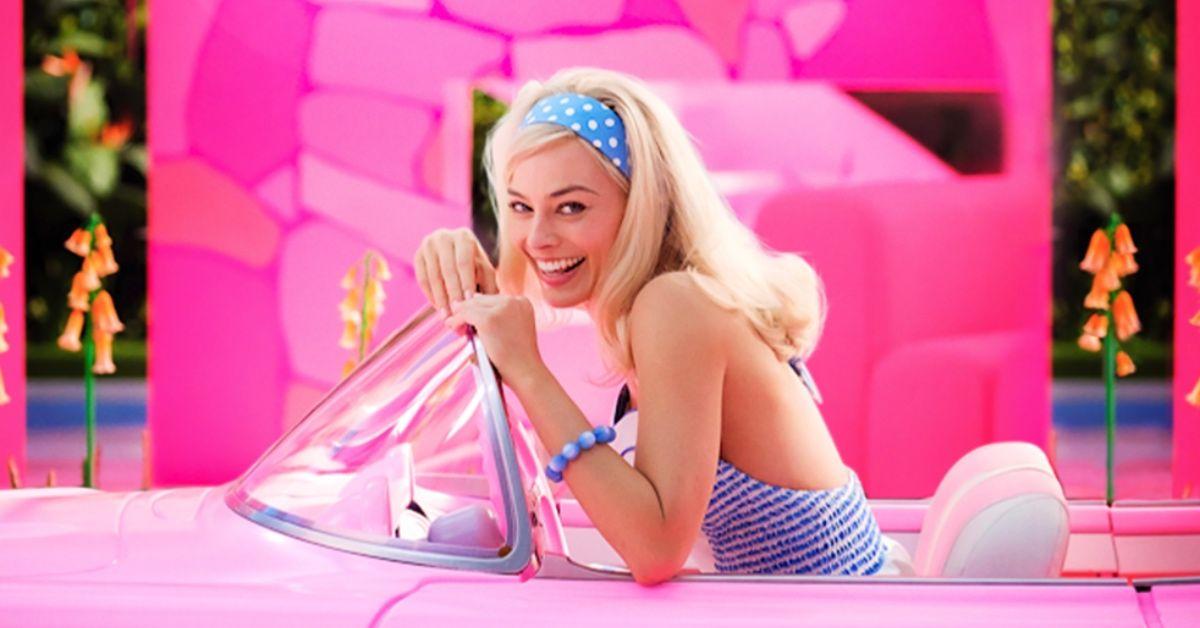 Article continues below advertisement
A woman trying to snap a photo of Margot Robbie and Ryan Gosling just went viral.
Just because Barbie is slated to be rated PG-13, that doesn't mean that it's going to be a raunchy film. However, a recent photo shared of Margot and Ryan in character on the beach has given some folks the idea that Barbie might actually be more of an adult film.
In the photo, Margot and Ryan are seen walking on the beach. However, they're overshadowed by another beachgoer seen in the background who appears to be trying to take a photo of them. Take a look at her and you might be surprised with what you see.
Article continues below advertisement
She looks naked! Spoiler alert: She's not — and if take a closer look, you'll notice that she is wearing a bikini that just so happens to blend in with her skin tone. If you ask us, it's actually kind of a hilarious optical illusion.
Right now, it's unknown whether this photo was snapped in the middle of a scene or if it was just a candid taken of Margot and Ryan on break, However, if this photo — or the woman in the nude bikini — is featured in the film, it's likely Warner Bros. will edit the scene to give her some privacy (even though she is technically dressed).
Article continues below advertisement
Needless to say, too many men have already seen this epic photo and have convinced themselves that Barbie might just be a fun time and a flick for the bros. Cue those memes.
Article continues below advertisement
Article continues below advertisement
Article continues below advertisement
Bottom line: Always wear a bathing suit that contrasts your skin tone.
Barbie is set to hit theaters starting July 21, 2023.