How to Find the Real "Nuts Deep" Mentioned in 'The Pentaverate'
In 'The Pentaverate,' our favorite characters find themselves in "Nuts Deep, New York," but is it actually a real town like in the series?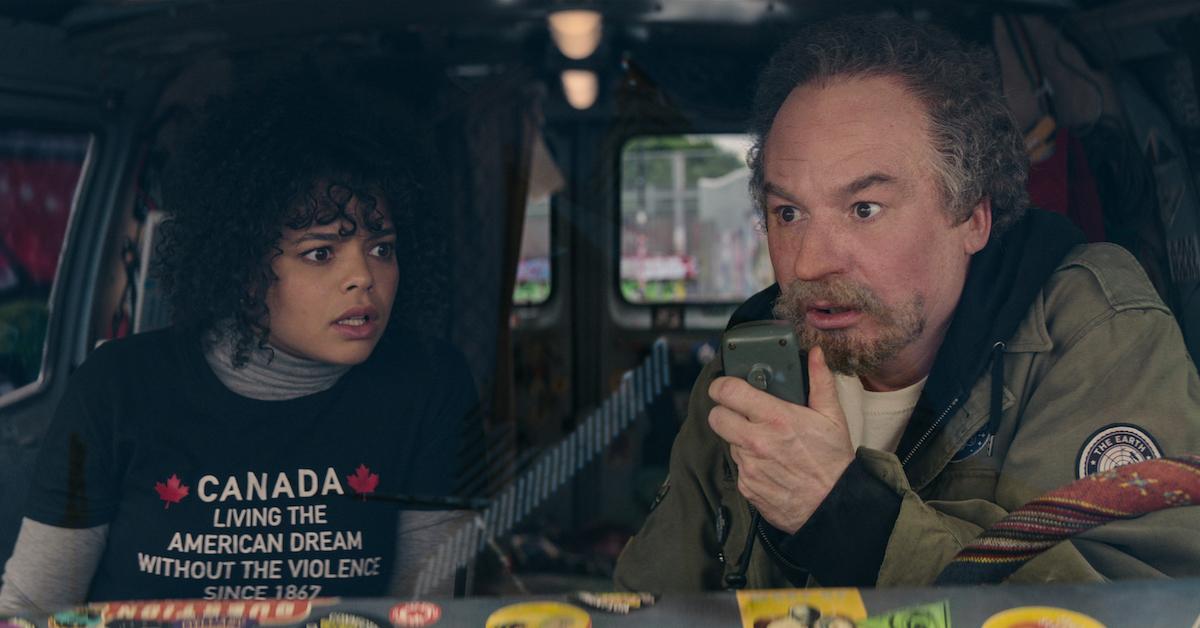 There's no shortage of absurd and goofy comedy when it comes to Mike Myers, and The Pentaverate does not disappoint. From its conspiracy-laden premise to its lewd wordplay, it's exactly what we hoped for. Included in the Netflix series' humorous mastery is a running joke about a town called Nuts Deep in New York.
Article continues below advertisement
It comes from an exchange between kindhearted Canadian journalist Ken Scarborough (Mike Myers) and conspiracy theorist Anthony Lansdowne (also Mike Myers), as well as Ken's trusty assistant, Reilly (Lydia West). After they discuss Big Dick's Halfway Inn, the motley crew ends up in Nuts Deep, New York. But is Nuts Deep a real town, or just a fabrication of The Pentaverate?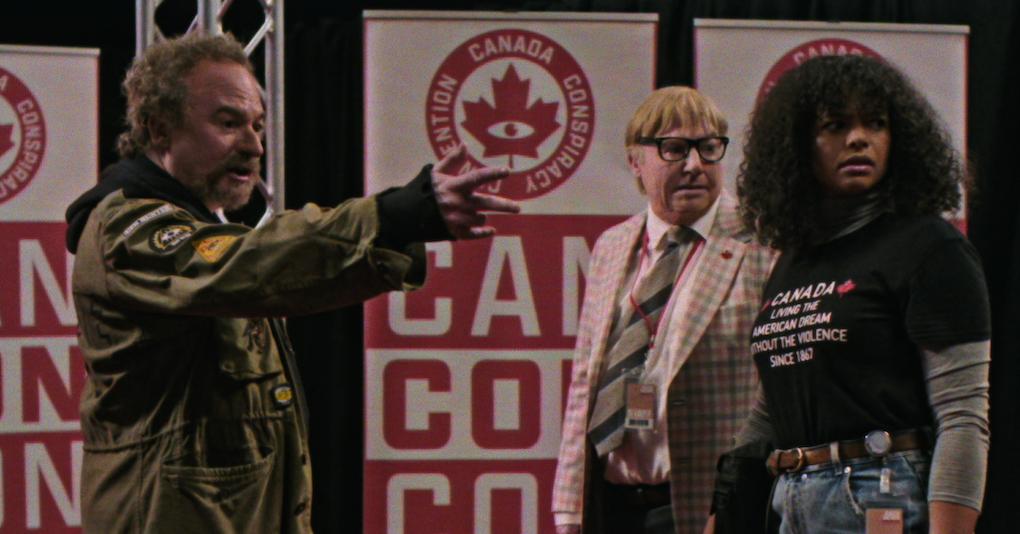 Article continues below advertisement
The exchange that leads to the Nuts Deep, New York, reveal is truly masterful comedic wordplay.
While crude pun-based humor may not be for everyone, when it's done well, it is hilarious. The joke begins in Episode 1, when Anthony drives Ken and Reilly to the Pentaverate's headquarters in New York City. On the way, Anthony remarks that they're about to pass Big Dick's Halfway Inn.
He explains, "Big Dick suffers from gigantism, hence the name, Big Dick. And he's always wanted to have a hotel halfway between Toronto and Niagara Falls! Big Dick's Halfway Inn!" By explaining the joke, The Pentaverate gives what appears to be dumb humor some more substance. The joke continues when Ken notices, "They had a gift store there, pants are half off!"
Article continues below advertisement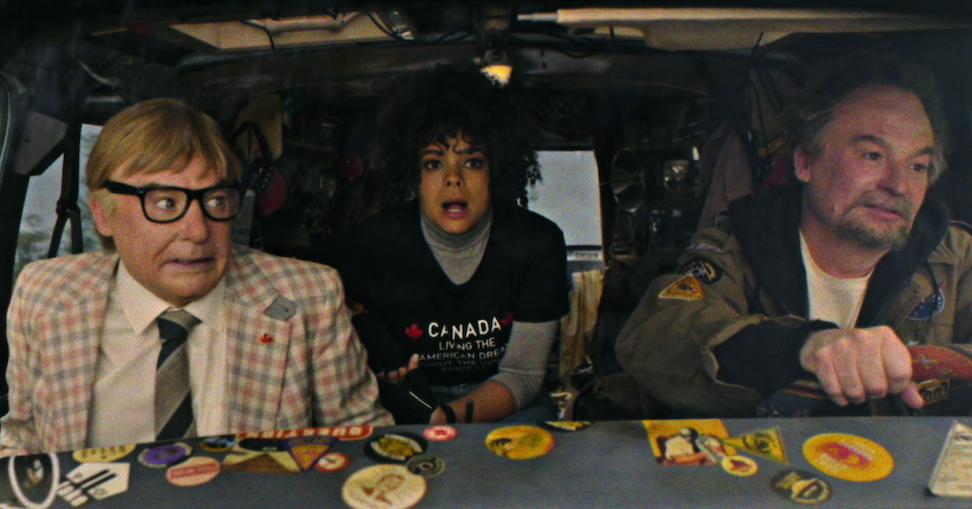 Now, Anthony takes the meat behind the joke even further. "See? Reasonable prices. That's who Big Dick is! I just hope people can see past his prolapsed anus." It's an incredible punchline to what seems to be just a dumb joke at first. The episode ends, but that's not the end of Big Dick's.
Article continues below advertisement
In Episode 2, the crew continues their journey and Anthony has to use the bathroom. He points out, "Big Dick's other hotel, the Old Log Inn." This leads Ken to ask, "How far is the Old Log Inn?" To which Anthony replies, "Not far, it's in the town of Nuts Deep." Floored by how ridiculous this all sounds, and adding to The Pentaverate's meta self-awareness, Reilly chimes in, "The Old Log is in Nuts Deep, really?"
Article continues below advertisement
Still, the joke continues when Ken calls up his old boss to try to win back his job, and he tells her that he's in Nuts Deep. She responds, "New York! What are you doing in that town that actually exists?" Which begs the question, does Nuts Deep actually exist? Is it a real town?
Nuts Deep is unfortunately not a real town in New York, but it does exist to a degree.
A quick Google maps search proves that Nuts Deep is not a real New York town (although New York does have some truly unique town names, such as Big Flats, Shawangunk, Horseheads, Neversink, and Tuckahoe). Despite this, there is a place called Nutz Deep that anyone can visit … and dine at!
Article continues below advertisement
There are two Nutz Deep restaurants in Wisconsin, and their stories are as strange as we'd expect. Their website explains, "Nutz Deep originated in Sturgeon Bay, WI as a small hole-in-the-wall tavern right on the bay. The owner at the time was Ray, who later came to work for (current owner) Dewey after his bar in Sturgeon Bay was bought out by a real estate agency."
Article continues below advertisement
"Ray came up with the name of the original bar in a different way," the website shares. "He told us the story of a customer named Wally who would ride his John Deere tractor to the bar. One night, the moon was full and the customers were overly rambunctious. The door banged open and in came Wally, tractor and all. Ray said it was going to be 'Nutz Deep' in here tonight. Hence, the name was born."
So for those who fancy a trip to Wisconsin, a burger or fish fry, and a good cocktail, take a trip to Nutz Deep! Maybe Anthony Lansdowne will be there coming up with a new conspiracy theory…
All six episodes of The Pentaverate are now available to stream on Netflix.