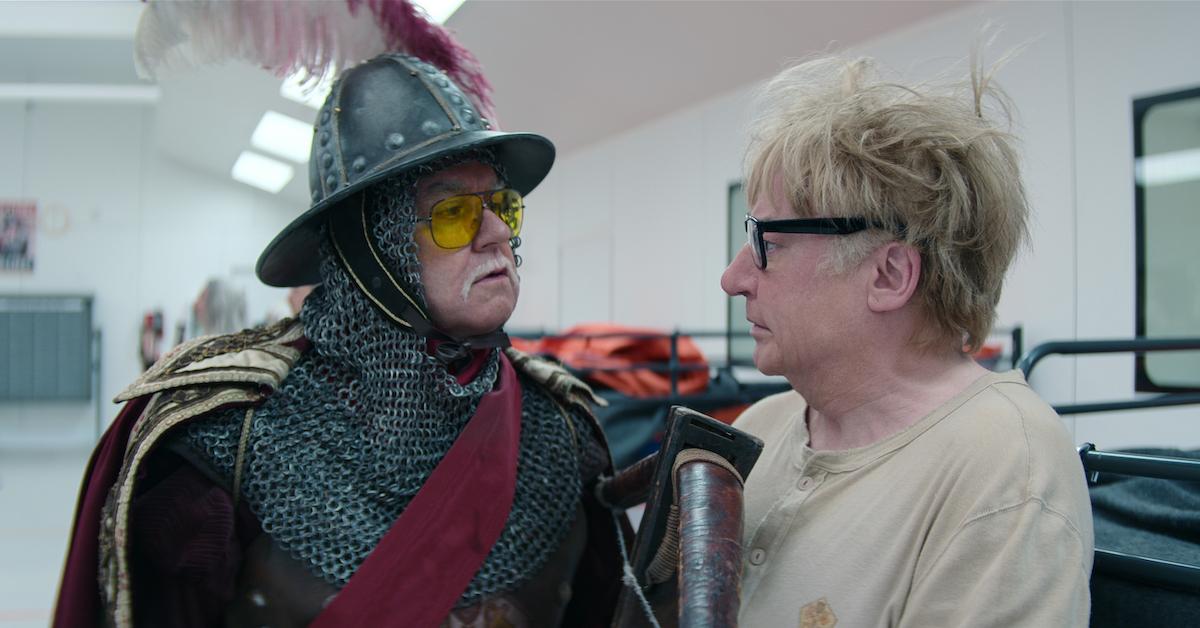 'The Pentaverate' Cast Explains What Makes It Funny (EXCLUSIVE)
Is 'The Pentaverate' funny? We're always looking for a good laugh, so we want to make sure comedy series are actually funny. Is the new show funny?
Comedy fans are always looking for new series and projects to make us laugh, and now that Mike Myers' newest project, The Pentaverate, is here, we're wondering if it's actually funny. Throughout his past projects, Mike has been somewhat of a divisive figure when it comes to his sense of humor. He's definitely not for everyone, and comedy fans are aware of that — heck, even Mike is aware of that!
Article continues below advertisement
Even still, we're thrilled to see his first major project since the Shrek films. It's been quite some time since we got a taste of Mike's humor. Has it changed at all, and does his goofy sense of humor hold up in 2022? Critics and fans seem to be split on if The Pentaverate is funny, so we break it down and even ask some of the cast members what makes it so funny.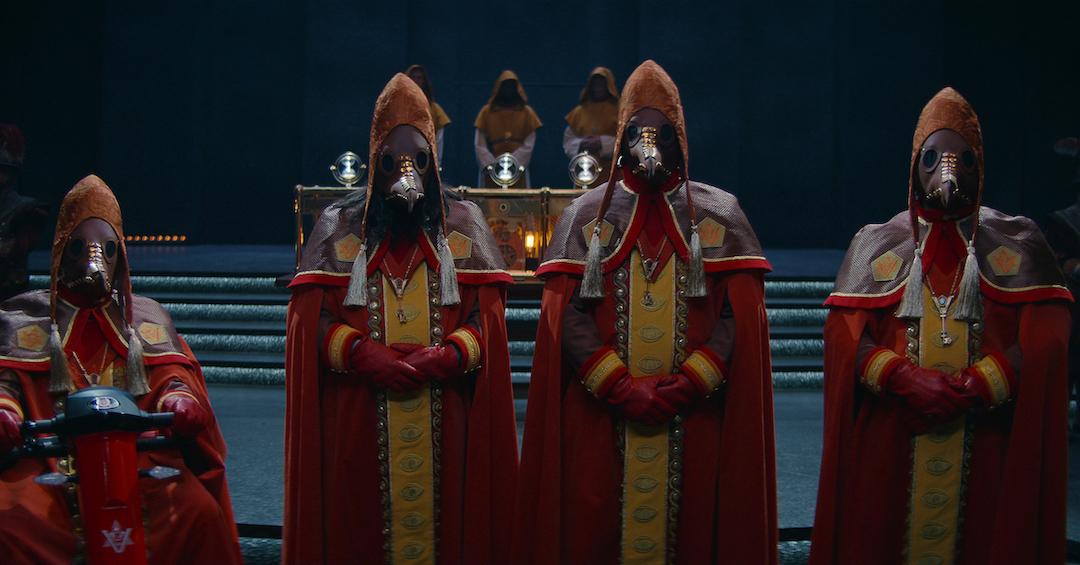 Article continues below advertisement
Is 'The Pentaverate' funny?
There are many different types of comedy: slapstick, political, dark, parody, surreal, farce, wordplay, and so much more. The Pentaverate leans into its slapstick humor, but it also makes use of some self-deprecating and surreal comedy. And the age-old adage that humor comes from truth proves to be correct in The Pentaverate.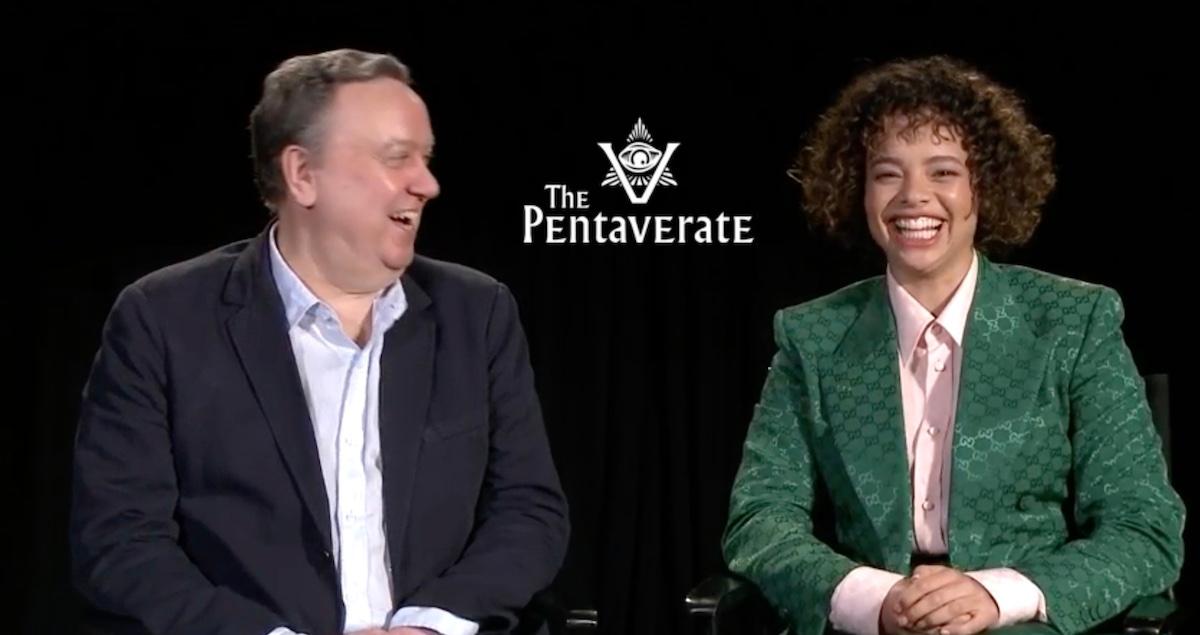 Article continues below advertisement
Richard McCabe, who plays Exalted Pikeman Higgins, explained exclusively to Distractify, "Comedy at its heart is rooted in truth. And you always have to approach any character like that. You have to believe in that character. It's something that Mike puts in all his characters.
"If you take away all the wonderful prosthetics that Louie [Zakarian] created, you'd see that each of those characters is still rooted in truth and that's what makes it funny. So in that respect, there's not a huge kind of difference between comedy and drama."
Article continues below advertisement
Richard continued, "It's a comedy series with a serious message and comedy is a great vehicle for pulling across those ideas."
The Pentaverate uses the concepts of fake news, conspiracy theories, and Canada to be both hilarious and meaningful at the same time.
Whether or not 'The Pentaverate' is funny is subjective, but it definitely has its moments.
We can admit that The Pentaverate is not for everyone, but it is definitely for some people. For anyone who loves the psychology behind conspiracy theories or those who are fascinated by people who believe in conspiracies such as "Birds Aren't Real" and QAnon, The Pentaverate hits the spot. Its absurdist and goofy humor fits perfectly against the backdrop of conspiracy theories.
Article continues below advertisement
The Pentaverate plays on the fact that the world is controlled by old white men and makes a mockery of people who try to stop those who want to make a change. It's actually very political and forward-thinking, but it's still Mike Myers. People who love his projects, like Austin Powers and Wayne's World, will almost definitely dig The Pentaverate.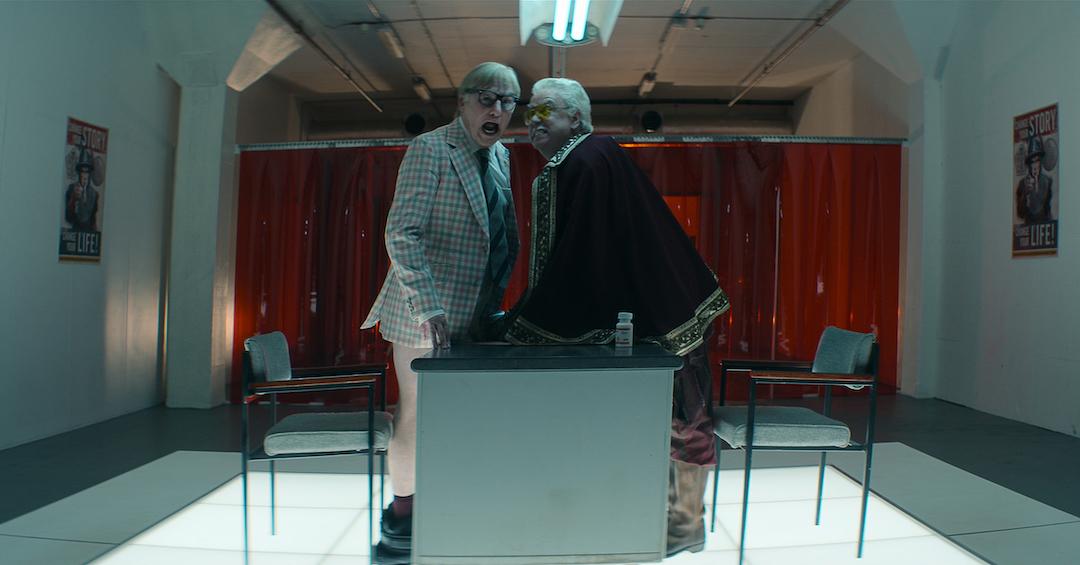 Article continues below advertisement
The Pentaverate does prove that Mike's humor has evolved over the past few decades, so it could appeal to an even wider audience. It feels much more self-aware than past projects. From its meta jokes about Canada to a literally referencing Mike Myers in Episode 6, The Pentaverate knows what its humor is and leans into it.
Add in a sprinkle of Keegan Michael-Key and Ken Jeong, and we have a special type of comedy on our hands.
In the words of Richard, "It is comedy, it is serious, but it's got great fart jokes too."
Stream all six episodes of The Pentaverate on Netflix.