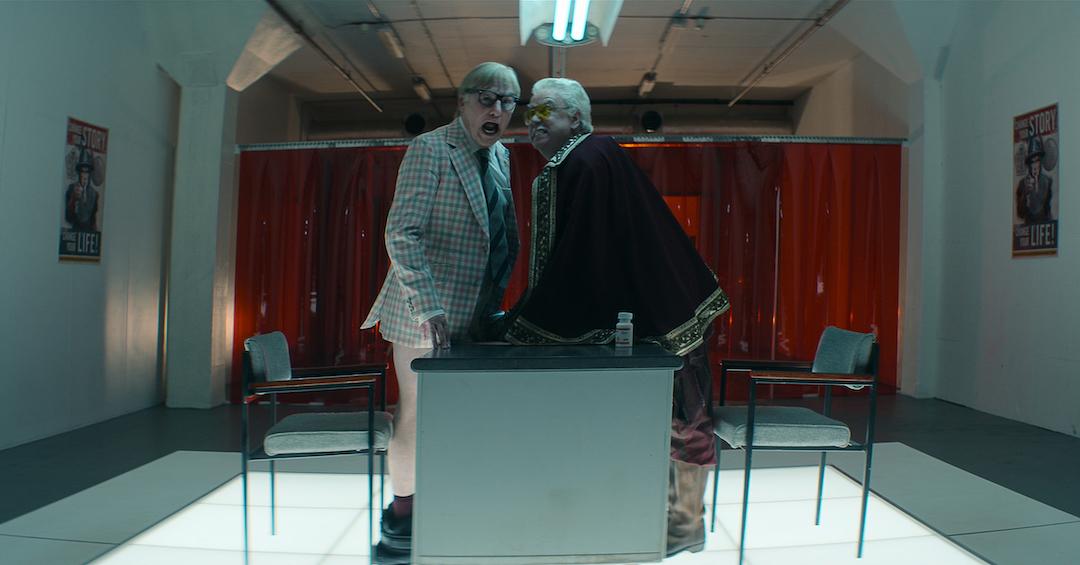 Netflix's 'The Pentaverate' Is Actually Tied to a Dark Indie Rom-Com From the '90s
Although Netflix's new series, 'The Pentaverate,' seems to be its own series, it has a connection to the film 'So I Married an Axe Murderer.'
We're almost halfway through 2022, but there's still no shortage of new content arriving on streaming services. Netflix brings us another absurd comedy, The Pentaverate, this May. But as it turns out, The Pentaverate isn't totally original — it actually has a very direct connection to a 1993 cult comedy film called So I Married an Axe Murderer.
Article continues below advertisement
Some of us may not remember the Mike Myers flick, but many fans consider it one of his best films. It's a dark comedy starring Mike as Charlie and Stuart MacKenzie, alongside Nancy Travis, Michael Richards, Anthony LaPaglia, Alan Arkin, and many more iconic actors. So, how is Netflix's new series, The Pentaverate, connected to the 1993 film, So I Married an Axe Murderer?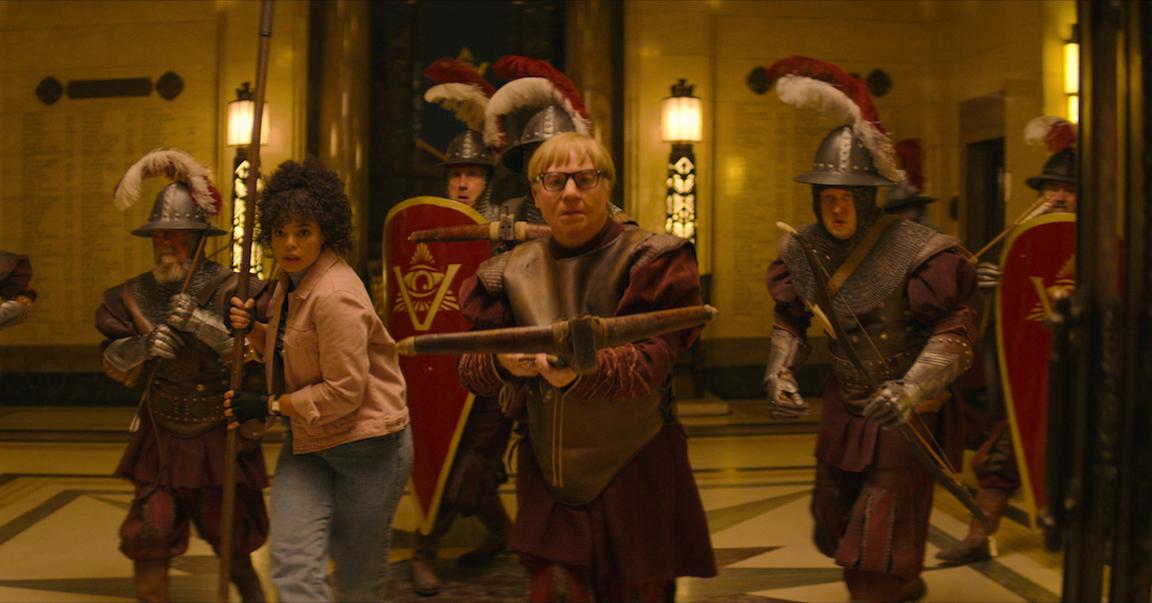 Article continues below advertisement
'The Pentaverate' is about a secret society of men pulling strings behind the scenes.
The tagline of The Pentaverate explains that it's about five men who have been working to influence world events for the greater good since the Black Plague in 1347. Now, a Canadian journalist finds himself on a mission to expose the truth about the Pentaverate. It mirrors the real-life conspiracy theory about the Illuminati, and stars Mike Myers in several roles.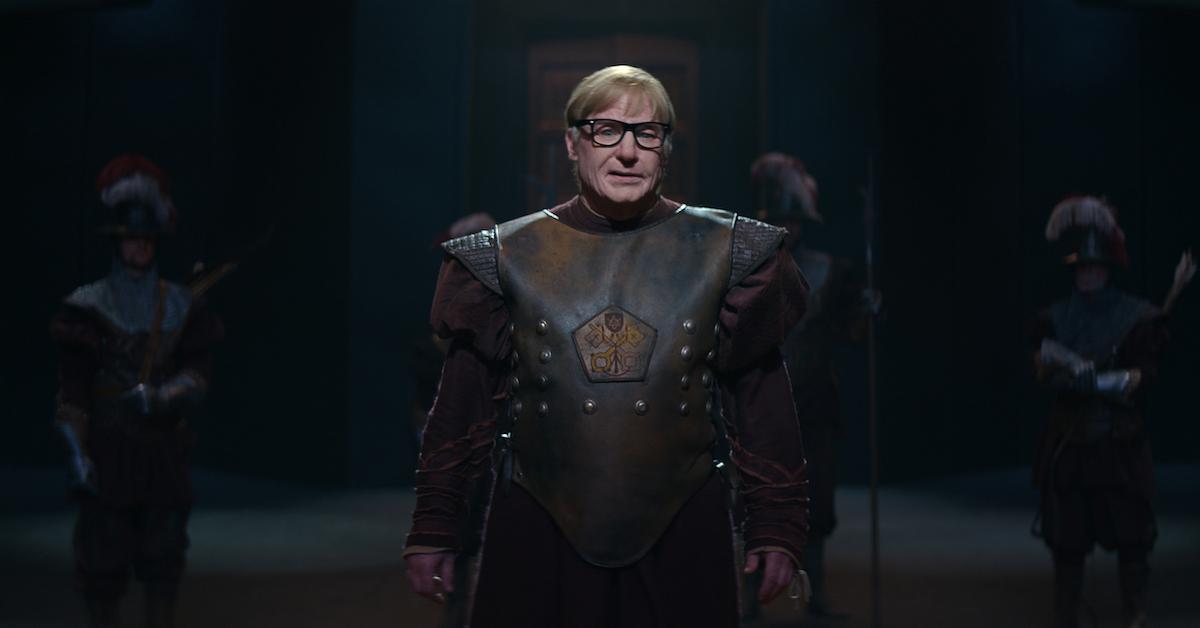 Article continues below advertisement
From Lord Lordington and Shep Gordon, to journalist Ken Scarborough, Mike's characters range from seemingly normal to exceedingly absurd. The series also stars Jennifer Saunders as both the Maester and Saester of Dubrovnik, Keegan Michael-Key as Dr. Hobart Clark, Ken Jeong as Skip Cho, Rob Lowe as a fictionalized version of himself, and many others.
'The Pentaverate' is directly connected to 'So I Married an Axe Murderer' through one joke.
So I Married an Axe Murderer is a 1993 film about a man who falls in love with someone that everyone thinks is an axe murderer. Mike Myers plays the protagonist, Charlie MacKenzie, whose dad, also played by Mike, muses about a potential Pentaverate. In So I Married an Axe Murderer, this is just a short joke about a silly conspiracy theory, but it's an unforgettable one.
Article continues below advertisement
In the film, Stuart learns about the Pentaverate from Weekly World News and shares what he learns with Charlie's friend, Tony. According to Stuart, the secret society is made up of five of the wealthiest powers in the world: the queen, the Vatican, the Gettys, the Rothschilds, and "Colonel Sanders before he went tits up."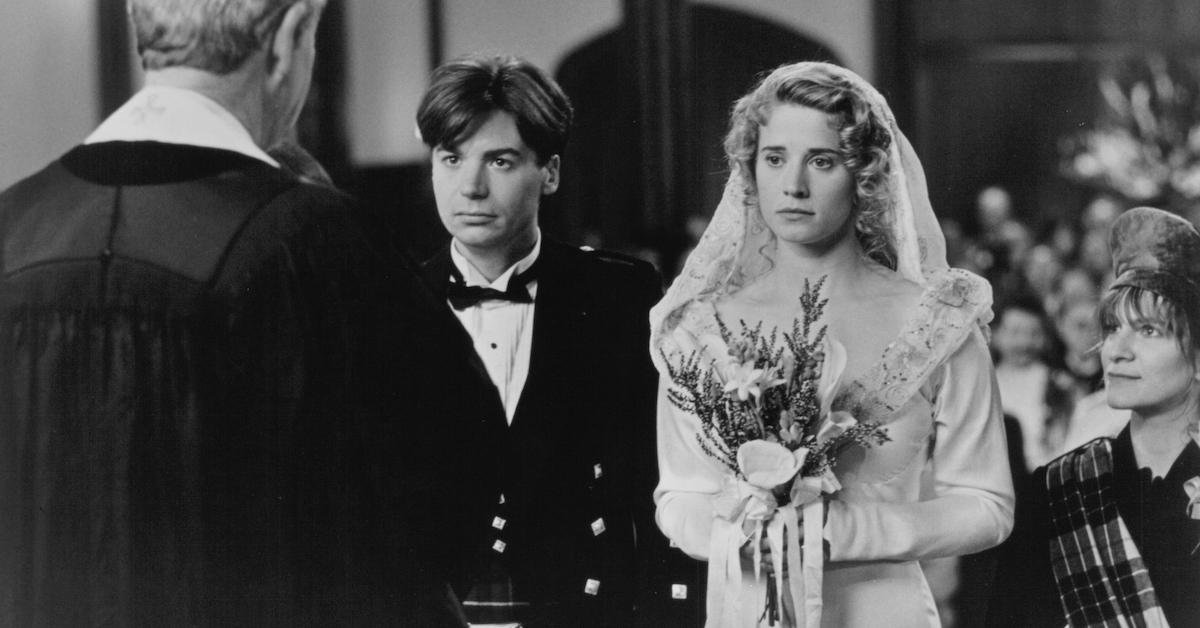 Of course, the Pentaverate doesn't want us to know that they exist, as Stuart shares, even though they run the newspapers. Now, Netflix is creating an entire series based on this short bit from the original film. Not only is the new series tied to an inside joke, but it's also going to unravel into true madness, and we cannot wait.
The Pentaverate drops on Netflix on May 5.