O.J. Simpson Gave His Two Cents on Whether or Not Carole Baskin Killed Her Husband
O.J. Simpson is thoroughly convinced that Carole Baskin killed her husband, and people are delighted he has decided to comment on it.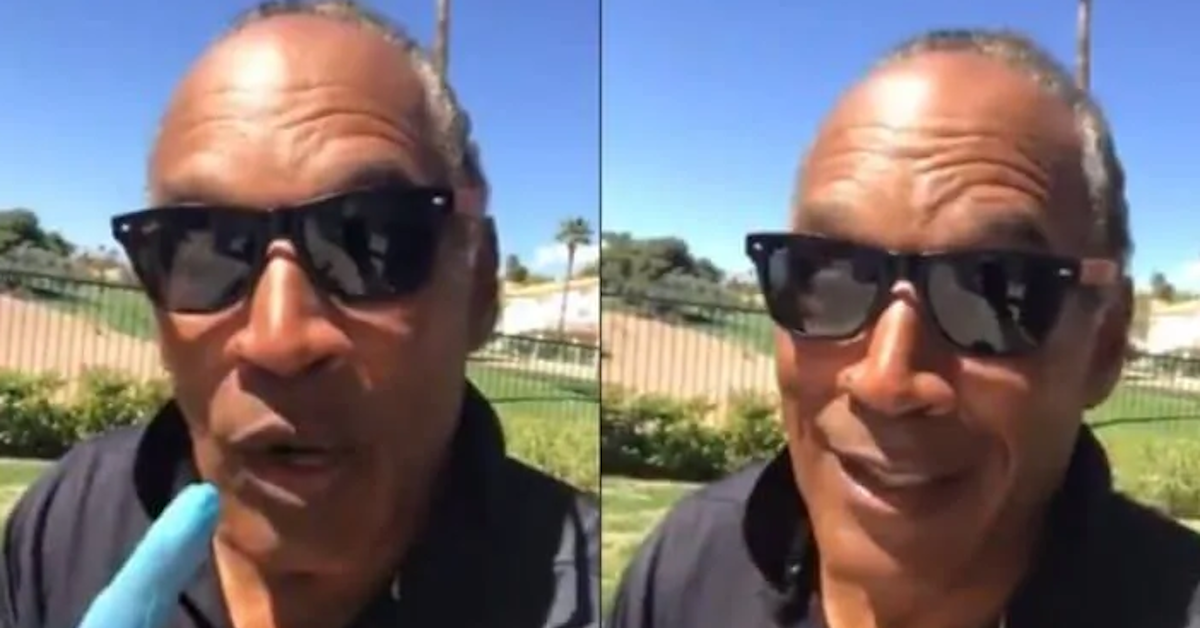 One of the biggest takeaways people had from Tiger King is that there's a good chance Joe Exotic's rival, Carole Baskin, killed her first husband, Don Lewis. It's been the subject of countless memes, and now, some serious inquiries from a Florida sheriff are being made regarding the disappearance of the multi-millionaire thanks to all of the hullabaloo created by the documentary.
In fact, Carole's story is becoming so prevalent, even O.J. Simpson's gotten himself involved.
Article continues below advertisement
O.J. Simpson thinks Carole Baskin is definitely guilty of murder.
Tiger King has become a huge cultural phenomenon and the number one most streamed piece of content on Netflix right now, even managing to beat out the Season 3 premiere of the streaming platform's wildly popular and critically-acclaimed series, Ozark.
What's most surprising about the docu-series is just how many insane facts are packed into it over the course of seven episodes.
Like the fact that Mario Tabraue, a Miami '80s drug kingpin who was reportedly the archetype for Al Pacino's Tony Montana character from Scarface, who only became a crime lord so he could support his exotic animal habit, is one of the most normal people in Tiger King. And that Joe Exotic, despite being guilty of all sorts of crimes, appears to be largely innocent when it comes to the attempt on Carole Baskin's life.
Article continues below advertisement
How does Don Lewis fit in?
Much of Joe's potential innocence has to do with a lot of the shady activities other big cat people and private zoo owners have been engaged in. Strangely enough, Joe Exotic is the only one of these colorful characters that appears to have been criminally prosecuted to the extent that he has. Bhagavan Antle and Carole Baskin are free to profit from their big cats without any hassle from the law. Granted, that may soon change thanks to the widespread popularity of Tiger King.
Article continues below advertisement
The biggest blight on Carole Baskin's reputation is the persistent claim she had something to do with the strange disappearance of her first husband, Don Lewis, who just up and left one day without a trace. Joe Exotic made several claims, and even dropped a diss track titled "Here Kitty Kitty" that depicts Carole killing Don and feeding his body to her tigers.
Article continues below advertisement
Is Don Lewis "Tiger Sashimi"?
That's what O.J. Simpson called Carole's ex-husband when he went on the record to talk about the Tiger King docu-series. The former NFL star became the subject of national fascination after his trial for the alleged murder of his ex-wife, Nicole Brown, and her friend, Ron Goldman.
O.J. ultimately beat the charge in a highly controversial court decision. Despite his victory in court, it's still widely believed that he did in fact kill Nicole and Ron. So everyone on the internet is making the same joke more or less, saying that O.J. is giving an "expert" opinion that Carole did kill her former spouse... because, you know, the Juice may have done the same exact thing.
Article continues below advertisement
"There's not a shred of doubt in my mind that that lady's husband is tiger sashimi right now. I'm just saying," O.J. claimed. He continued by saying that a certain demographic of human beings need to just stop owning and taking care of big cats: "White people!! What's with you and wild animals?! Leave them animals alone!"
Article continues below advertisement
What do you think? Is O.J. on to something? Or are people conveniently forgetting the fact that Don Lewis was probably involved in all sorts of shady stuff, and that his disappearance was probably the result of his less-than-aboveboard money making practices?