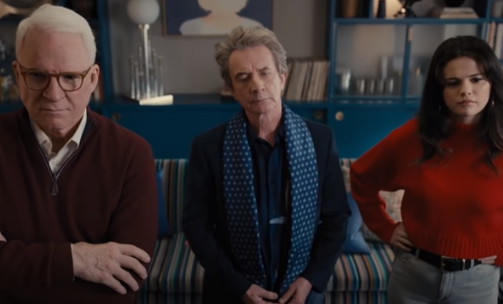 Hulu's 'Only Murders in the Building' Has a Few Loose Ends Saved for Next Season
Spoiler alert: This article contains spoilers for Only Murders in the Building.
To put together a compelling mystery story, you've got to be pretty smart, or at least intelligent enough to keep your viewers simultaneously entertained while being able to slip in general surprises that make sense. A great whodunnit is also packed with early clues and foreshadowing that has audiences slapping their foreheads at the end of each cliffhanger episode. And many fans of Only Murders in the Building are saying that Steve Martin's Hulu show fulfills that need for them. But as is the case with any great mystery, there are some loose ends that need to be addressed.
Article continues below advertisement
What are the major loose ends in the 'Only Murders in the Building' finale?
Of course the biggest loose end, which is more of a big setup for the show's second season (which has already been greenlit and is expected to debut in fall of 2022), is the death of Bunny (Jayne Houdyshell).
The head of the homeowner's association was a thorn in the protagonists' sides in the series, and Mabel (Selena Gomez) is approached by police as a prime suspect because she made her distaste for the woman very well known. It also doesn't help that Bunny was stabbed with a knitting needle while wearing a tie-dyed sweatshirt that Oliver (Martin Short) made as merchandise for his true-crime podcast.
Article continues below advertisement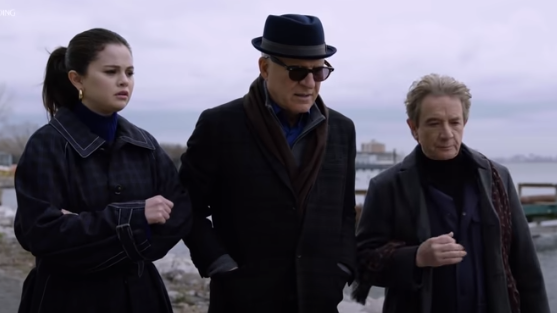 John Hoffman, who co-created the show with Steve Martin, told The Wrap: "There are some loose ends, beyond the return to the opening moment of the season .... If you go back through the season, there are moments that we have not declared were Jan's (Amy Ryan) doing."
He went on to say that "there's a lot to be addressed in Season 2, vis-à-vis the end of Season 1, absolutely. How quickly we pick up [in the timeline after the finale], I'll leave as a question, but I there's a lot to be answered, and we dive in that way."
Article continues below advertisement
Article continues below advertisement
So what are some of the other loose ends headed into Season 2 of 'Only Murders in the Building'?
The emerald ring that Theo Dimas (James Caverly) was holding onto in the hopes of taking down the Dimas family is a huge loose end. What is the significance of the ring? And is there a deeper reason for his gripes with the Dimas clan? Then there's the fact that Bunny was stabbed to death with a threading needle and that she ended up at Mabel's apartment right before her death.
Article continues below advertisement
Why was Bunny killed in the first place? Did she see something she shouldn't have seen? Or was Mabel being set up for her murder? Are the Dimas family trying to gain control of the building and the head of the HOA was the only person standing in their way?
Article continues below advertisement
And then there's what will become of the true-crime podcast trio of Charles (Steve Martin), Oliver, and Mabel. Will they now be targeted by the killer after solving the mystery of Tim Kono's (Julian Cihi) slayer? Do they have another murderer on their hands? Is the Dimas family behind it? Did Tim Kono leave behind another mystery for them to solve?