Orlando Bloom's Amazon Show 'Carnival Row' Blends Fantasy With 19th Century England
Orlando Bloom's show 'Carnival Row' has a fascinating cast and will definitely be returning for Season 2. Get the details here.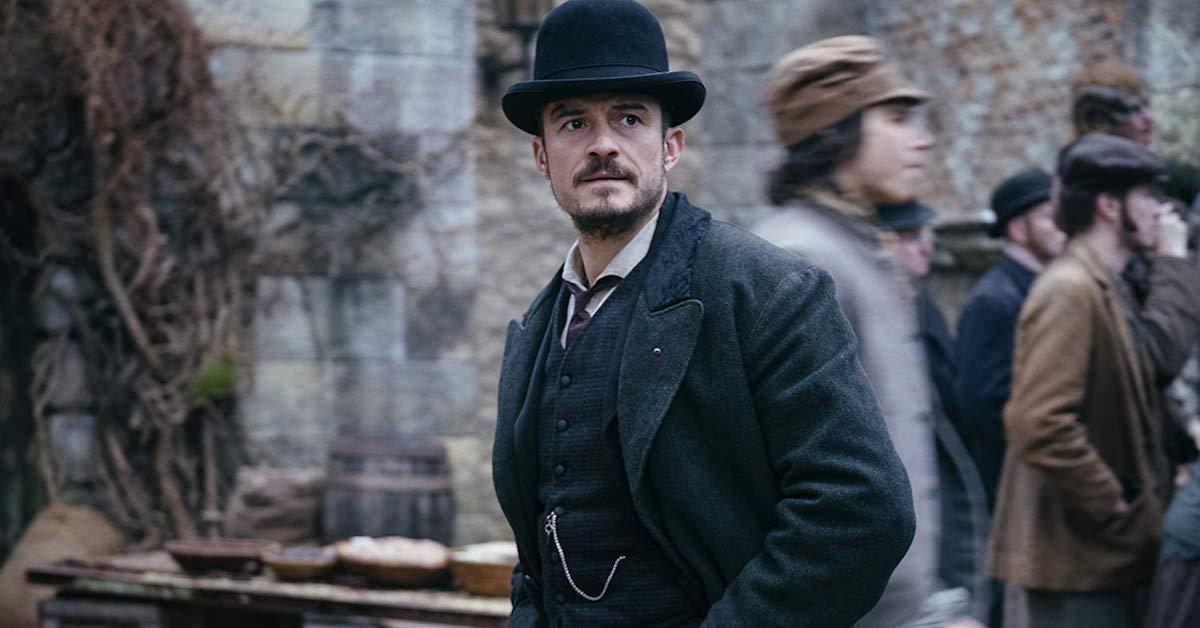 In the Amazon Prime Video series Carnival Row, Orlando Bloom stars as Rycroft Philostrate, an investigator hunting a serial killer in the series' titular city.
The neo-noir fantasy takes place in a world populated by both humans and mythical creatures — such as fawns, trolls, and centaurs — so expect a lot of kickass costumes. Scroll down for more details about the Amazon Prime Video series, which first premiered in 2019.
Article continues below advertisement
Who else is in the cast of Orlando Bloom's show 'Carnival Row'?
The cast includes model-turned-actress Cara Delevingne, who plays faerie Vignette Stonemoss. The character is a refugee, having been driven out of her homeland — along with other supernatural beings — by mankind.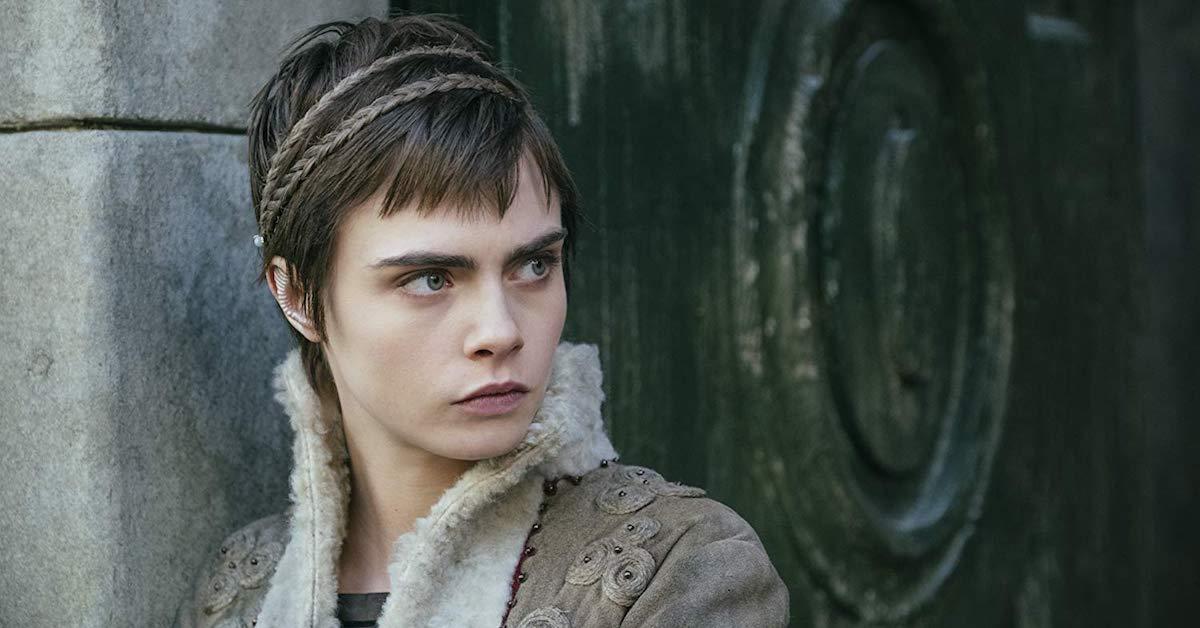 Article continues below advertisement
"It's really talking about immigration and refugees and classism and sexism, racism and elitism," Cara shared in an interview with Variety. The trailer even shows a resident of Carnival Row yelling, "This is our city!" as tensions between the human and non-human races continue to grow.
Orlando added at Amazon's Television Critics Association press tour that the series "really looks at the fear" surrounding people who are deemed outsiders. "I think there's so much fear in the world today about immigrants, migrants, how are they going to come into our society," the actor stated.
Article continues below advertisement
Promos teased the relationship between Rycroft, who's human, and Vignette, who become star-crossed lovers amid a conflict between their peoples. Despite their best efforts, they're separated when a war breaks out.
Misfits actress Karla Crome co-stars as a faerie, while Game of Thrones' Indira Varma and The Tudors' Tamzin Merchant play wealthy Victorian women.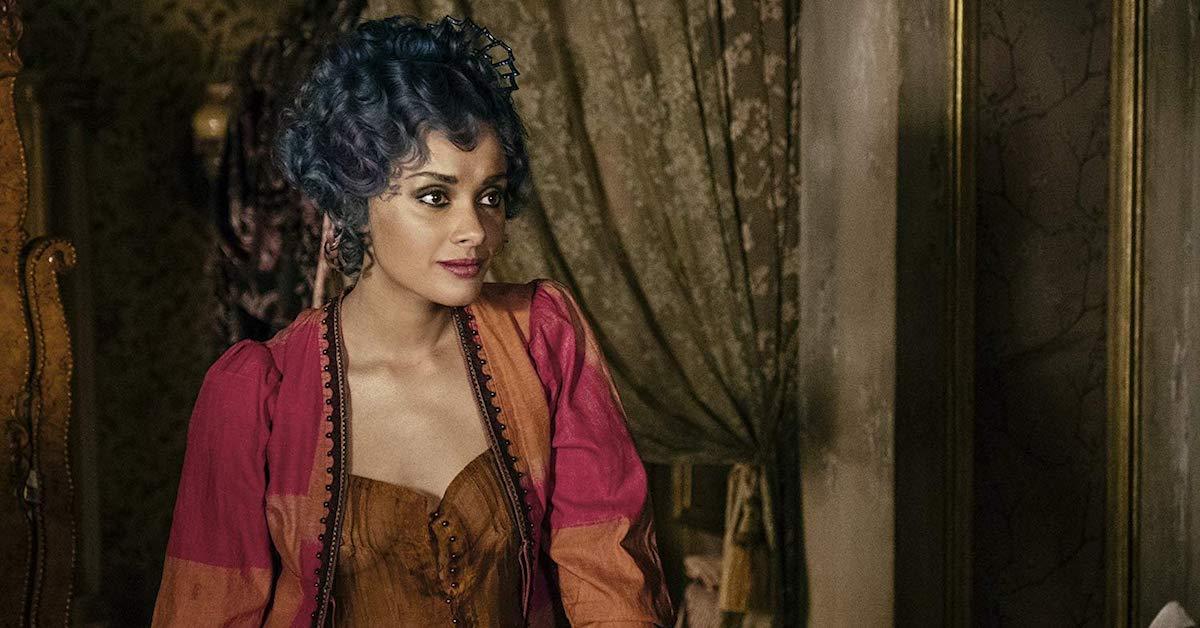 Article continues below advertisement
Is Carnival Row based on a book?
The mystery thriller is actually based on a feature film spec script written by Travis Beacham, which was called A Killing on Carnival Row.
In its early stages, Academy Award–winning director Guillermo del Toro was attached to the project but dropped out due to scheduling conflicts. However, he was still given a writing credit for the first episode.
Article continues below advertisement
Travis said that making Carnival Row into a TV series allowed his initial world to be expanded into something truly remarkable. "There's races within races, and cultures within cultures, different religions, and different backgrounds," he told Den of Geek. "Huge, huge place, with a multitude of ethnicities there."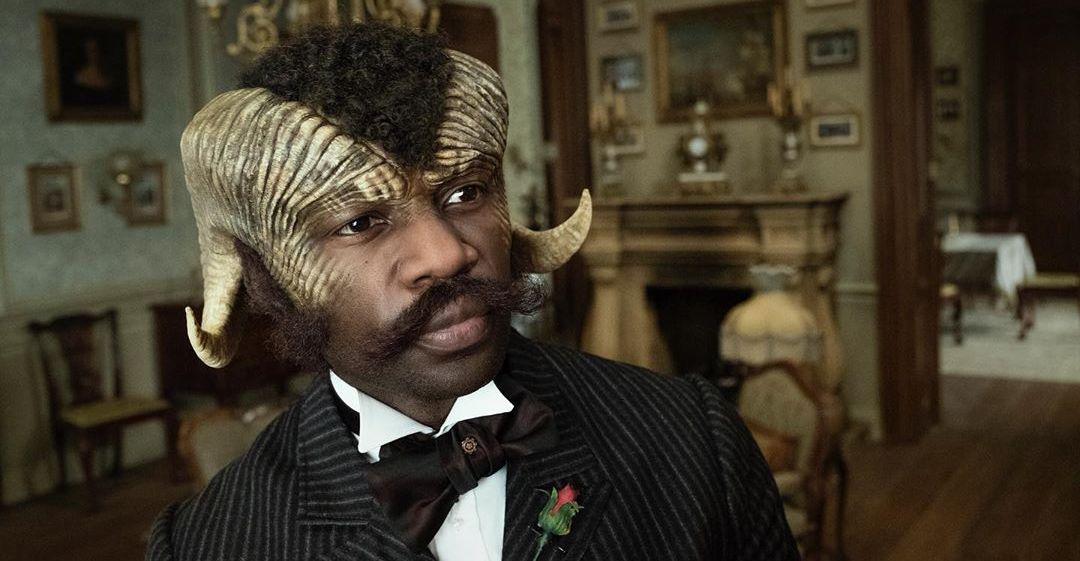 Article continues below advertisement
He added that setting the entire show in 19th century Victorian England was an easy call. "I think it was one of those times that was rife with the same social issues, and it's social awareness on a different level," he shared. "Like, you have women's suffrage. You also have abolitionist[s]… child labor." Basically, you have a lot to work with.
Will there be a Season 2 of Carnival Row? 
Amazon has officially renewed Carnival Row for a second season even though it hasn't aired yet. In fact, Travis and executive producer Marc Guggenheim have already crafted a few stories for future episodes.
"In Season 2, you'll meet another type of pix who are from a different part of the world," Marc revealed to Den of Geek. "They have their own specific name, but they also have their own specific physiology."
We honestly can't wait to dive headfirst into this fantasyland.