Agatha Harkness Will Escape Wanda Maximoff's Hex in 'House of Harkness?' Plus, More Theories
Witch way is the Agatha Harkness spin-off series, 'House of Harkness' going to go? We have our top four theories.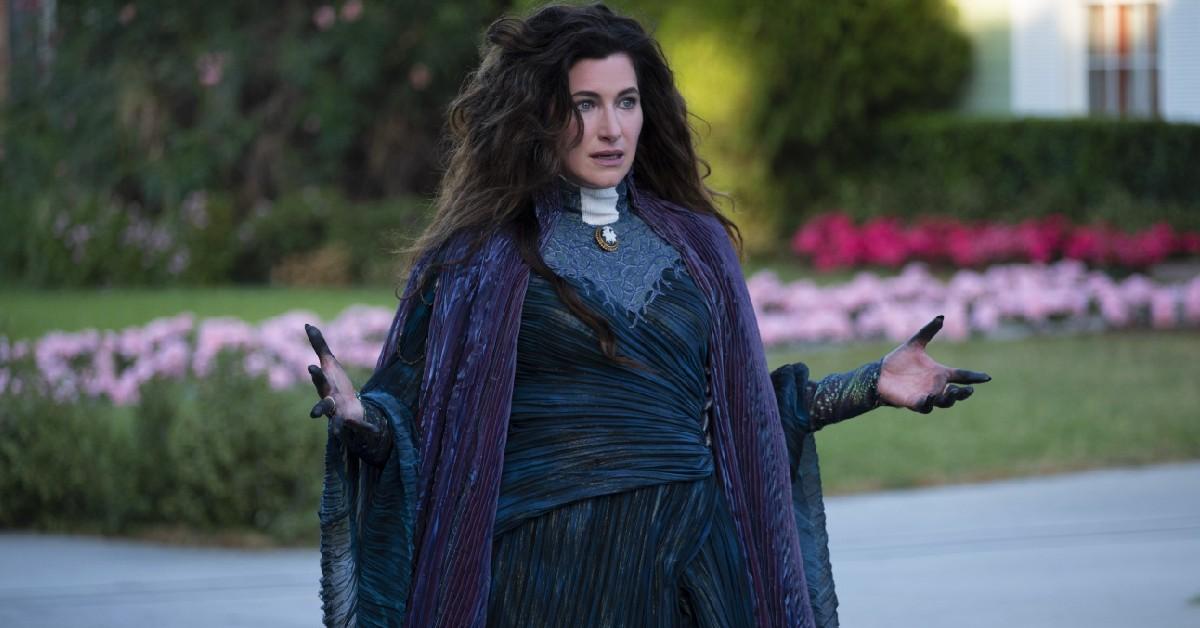 Witch way is the upcoming Agatha Harkness (Kathryn Hahn) spin-off series House of Harkness going to go in terms of storytelling? We have our theories. Agatha made her MCU debut in the Emmy-award-winning Marvel streaming series, WandaVision.
Article continues below advertisement
Agatha infiltrated Westview and was the only one in town that was able to resist Wanda Maximoff's (Elizabeth Olsen) Westview hex. This was due to the fact that Agatha was a powerful witch herself.
Agatha's main goal was to steal Wanda's powerful chaos magic. Although Agatha turned out to be Wanda's witchy foe, she also ironically mentored Wanda into achieving her full potential as the Scarlet Witch. Agatha warned Wanda that she was going to need her again in the series finale of WandaVision.
We're super excited that the WandaVision series finale wasn't the last we'll see of Agatha and we have some theories about what potential plot-lines House of Harkness will explore.
Article continues below advertisement
'House of Harkness' will explain Agatha's backstory more in-depth.
Let's start with the obvious. House of Harkness has to give us more of Agatha's backstory. Based on WandaVision, we do know that Agatha has been alive since the 1600s. She was a witch in Salem and was sentenced to death by her own coven for delving into dark magic.
However, Agatha drains her coven dry of all their magic. What Agatha does after that incident is unknown. That's what we'd like House of Harkness to explore.
Article continues below advertisement
We think it would be fun to see Agatha wreaking havoc through different time periods in history up until she finds herself in Westview. What really caused major events like the Boston Tea Party? It was Agatha all along.
We think the series should also explore what motivated Agatha to even study dark magic in the first place.
Article continues below advertisement
Where was Agatha during the events of 'Avengers: Infinity War' and 'Avengers: Endgame?'
So we're pretty sure Agatha found a way to avoid the snap heard around the universe in Avengers: Infinity War. The question is, why didn't Agatha pursue Wanda's chaos magic before Wanda was snapped by Thanos? Of course, you could assume that Agatha simply didn't sense Wanda's magic until Wanda literally created her own fantasy world out of thin air.
However, our theory is that some sort of event was keeping Agatha occupied while Wanda was using her magic in Avengers: Age of Ultron and Avengers: Civil War. There's one storyline in the Marvel comics where Agatha is actually Franklin Richard's governess.
Franklin is the son of Reed Richards, one of the members of the Fantastic Four.
Article continues below advertisement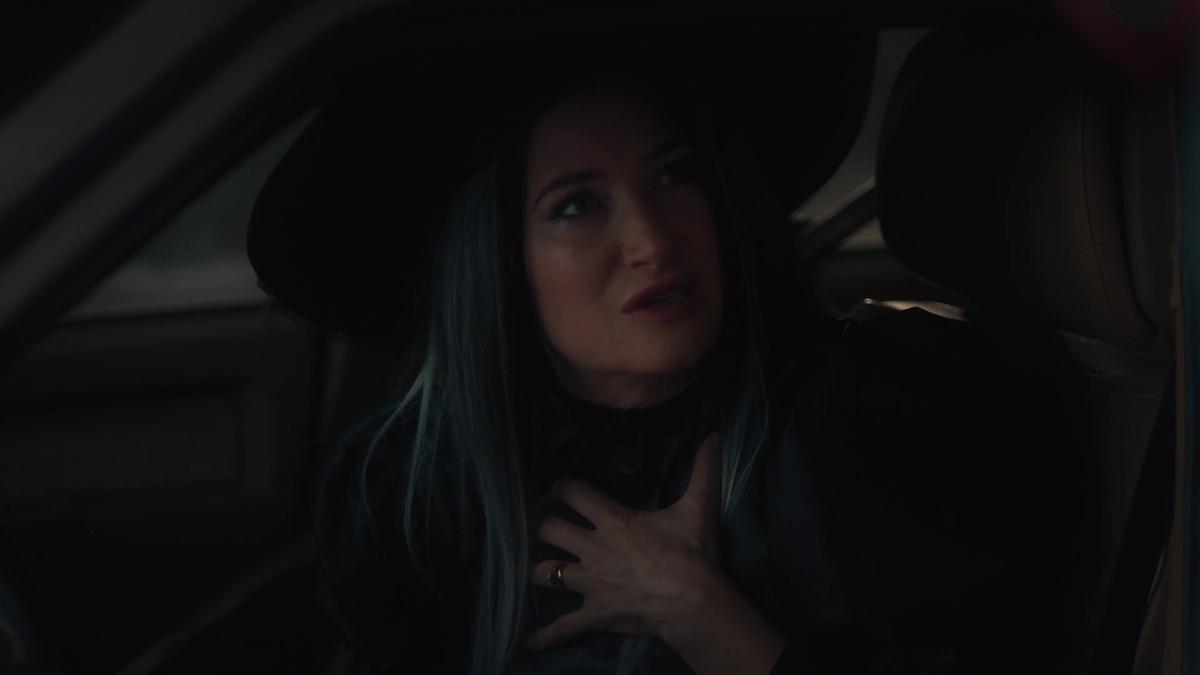 It would be an interesting way to tease the introduction of the Fantastic Four into the MCU. After all, it has been confirmed (per a Collider report) that an official MCU Fantastic Four reboot is in the works. What better way to tease the film than through Agatha?
Also, we just lowkey think it would be hilarious to see Agatha as a governess. It just doesn't seem to be her style.
Article continues below advertisement
We really want to see what led Agatha to Westview (and how Agatha escapes!)
Agatha tells Wanda in WandaVision that she sensed her powerful chaos magic and that's what motivated her to sneak into Westview. What we'd like to see is the events leading up to Agatha sneaking in to Wanda's hex as her nosy neighbor Agnes. When did she sense Wanda's magic? Was she nearby? Did she just walk into the hex like a witchy girl boss? And what inspired her to create those iconic WandaVision commercials?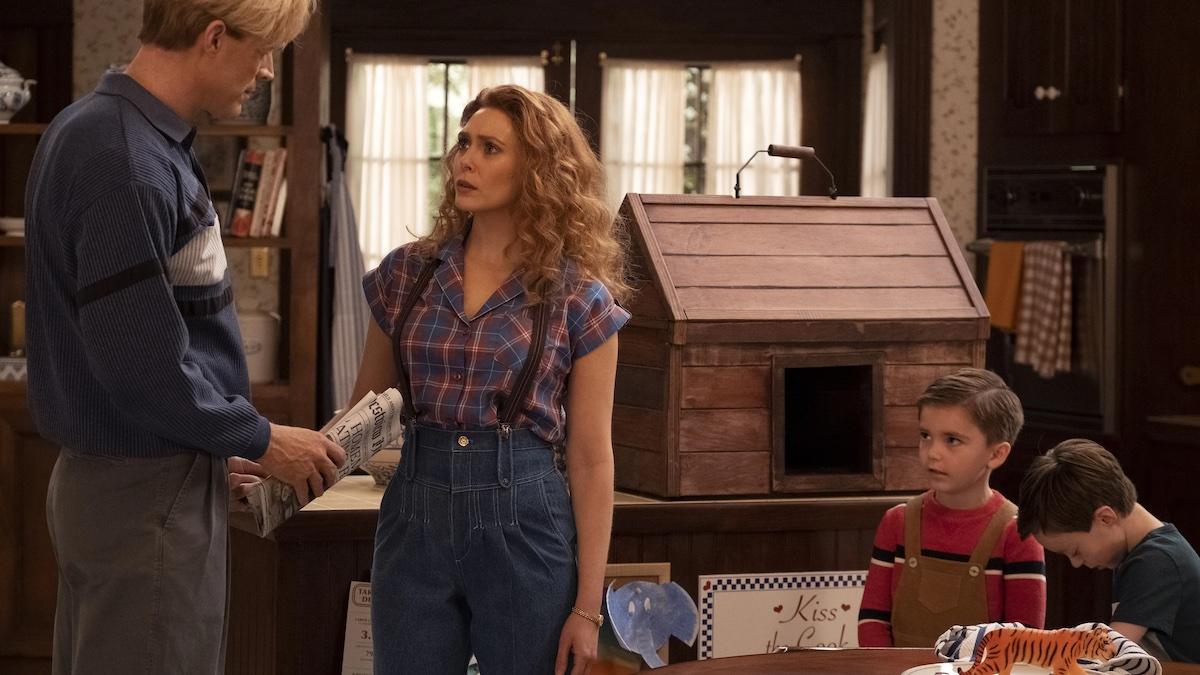 Article continues below advertisement
After Wanda accepted her full powers as the Scarlet Witch, she was powerful enough to seal Agatha in Westview in the WandaVision series finale, trapping her in the mind of the Agnes character.
We have no doubt that Agatha will find a way to escape Wanda's punishment (Kathryn has signed a multi-project deal with Marvel, after all, to reprise her role as Agnes!) But how does Agatha manage to escape Westview?
Our theory: Agatha escapes with the help of Wanda herself. We know that Wanda plays a part in the upcoming film Doctor Strange in the Multiverse of Madness. The question is, why would Wanda swallow her pride and release Agatha from Westview? We think Wanda would only do so in order to have a feasible chance of getting her twin boys back from the multiverse.
Agatha did warn Wanda she'd need her help in the future!
Article continues below advertisement
We need to see Agatha interacting with other Avengers.
So far House of Harkness has been teased as a dark comedy. In addition to Agatha messing around with historical events, we'd also love to see her messing with other Avengers or even Nick Fury (Samuel L. Jackson.) Of course, this would have to be feasible in terms of Agatha NOT interacting with Wanda pre-Westview. So it'd be fun to see her interact with Carol Danvers (Brie Larson) in some way or even have a run-in with young Monica Rambeau (Teyonah Parris.)
Article continues below advertisement
Post-WandaVision, it would make the most sense for Agatha to have a snark-off with the Sorcerer Supreme himself, Doctor Strange (Benedict Cumberbatch.) We're pretty certain that Agatha will appear in Doctor Strange in the Multiverse of Madness in some capacity, but it'd be hilarious to see Doctor Strange attempting to clean up the chaos that Agatha wreaks in the Marvel timeline. If there's anyone that could give Doctor Strange a serious headache, it's Agatha.
What do you want to see happen in House of Harkness? There's no confirmed release date for the series yet, but we're confident that the Kathryn Hahn led series will be worth the wait!