A New Map, New Hero, and New Battle Pass Tiers — Everything to Expect from 'Overwatch 2' Season 2
'Overwatch 2' Season 2 will feature a new hero, a new map, and a new Mythic Skin for players to unlock through 80 battle pass tiers.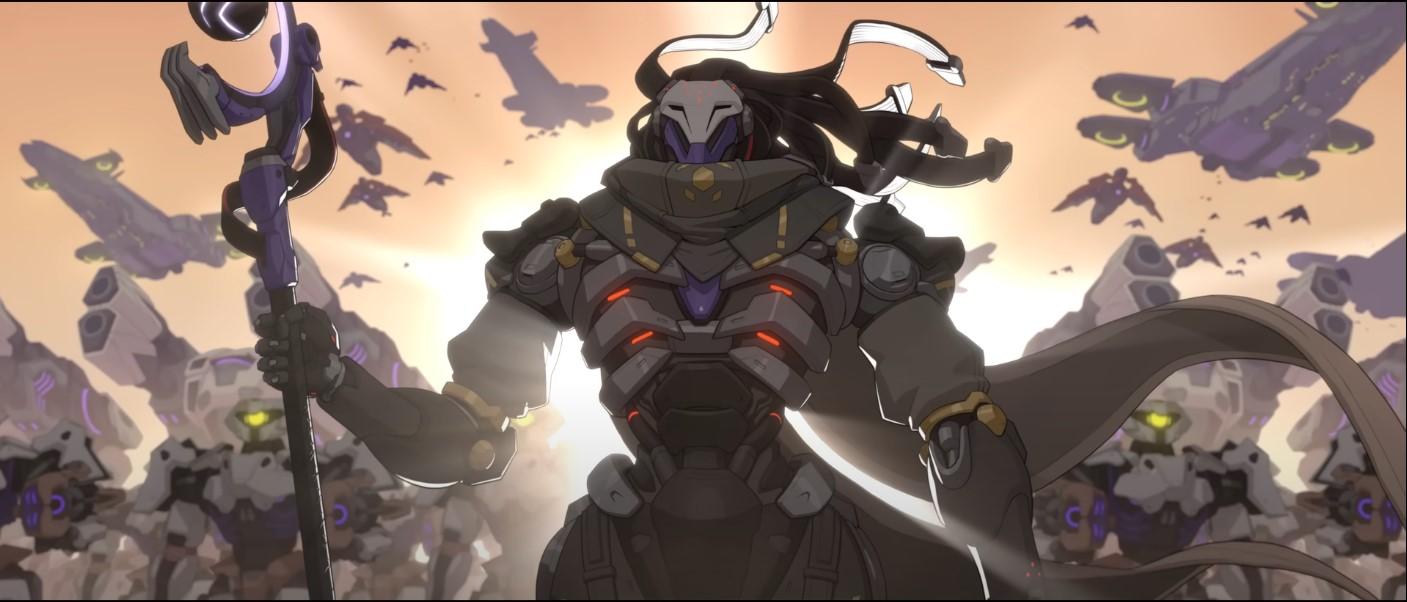 Despite its rocky launch early last month, Overwatch 2 marches on with new heroes and more content to come. One thing that Overwatch 2 players have to celebrate is the game's soon to come Season 2 which will include a whole new list of battle pass tiers and much more new content to keep Overwatch fans busy.
Despite all of this Overwatch 2 continues to march on with its coming season and new content, but now fans are wondering what to expect from Season 2.
Article continues below advertisement
When is 'Overwatch 2' Season 2 release date?
Right now things are moving quickly for Overwatch 2. It seems like just the other day Overwatch players were trying to get in one or two final matches before the first game's servers shut down and now they're already waiting for Overwatch 2 Season 2.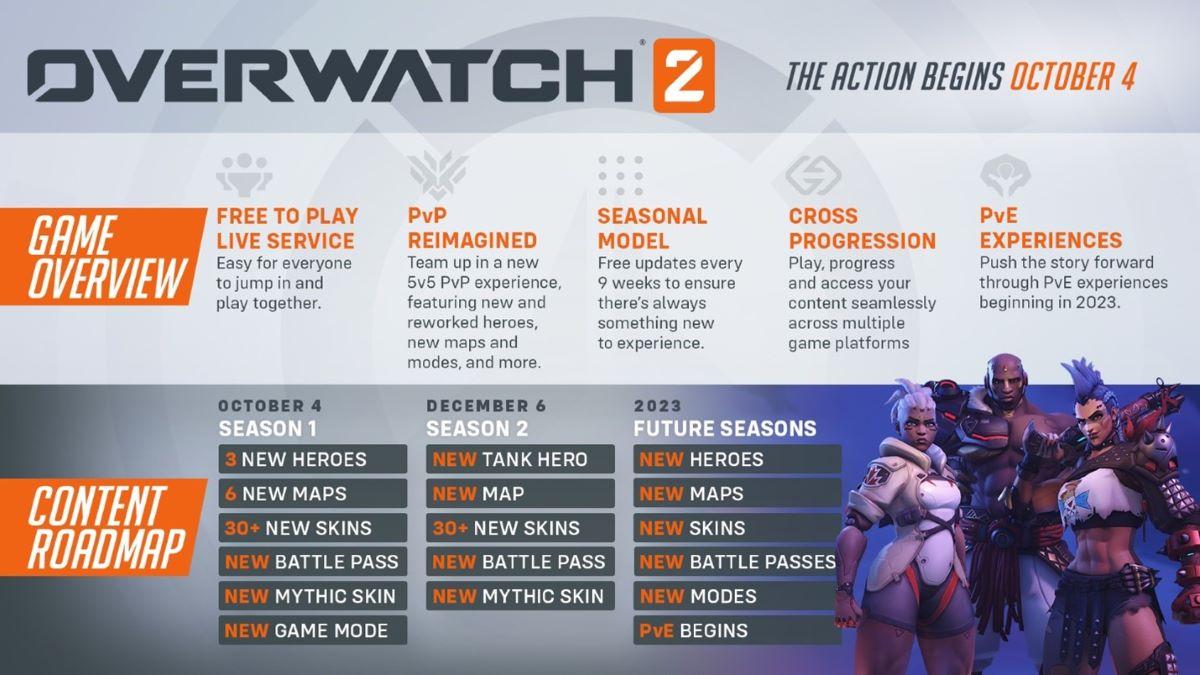 Article continues below advertisement
Though players are still in the middle of Season 1, fans of Overwatch 2 can get excited for the reveal of new content coming to the game. Specifically, Overwatch 2 Season 2 starts on December 6 just as Season 1 is wrapping up, and will presumably go till early February.
With Season 2 players can expect a new set of Season Pass tiers to battle through for new skins, emotes, and other cosmetics alongside a new hero.
New features for 'Overwatch 2' Season 2
To start off with, several new features and additional content are coming exclusively for battle pass holders. The main way that Overwatch 2 players will be able to see that content is progressing through the 80 battle pass tiers, unlocking cosmetics along the way and culminating with dedicated players being rewarded a yet-to-be-announced Mythic Skin.
Article continues below advertisement
Last season brought us heroes for every character class in the game which included Sojurn, Junker Queen, and Kiriko, each of who brought a refreshing spin on their hero class. This season, though, we get one new tank hero, who seems like they'll be the hottest thing to come to the hero class since the game's launch.
Article continues below advertisement
Ramattra is the new cybernetic tank coming to Overwatch 2 who was announced at the Overwatch 2 League competition earlier this year. From Ramattra's origin story to their unique two-form move set, Overwatch 2's new hero is sure to draw a lot of fans.
Once players grind through to level 55 in the Season 2 Battle Pass they'll unlock the ability to play as Ramattra and see just what the new hero offers. One of the most interesting things about Ramattra is his ability to switch between a Nemesis and Omnic Form to offer two tank hero experiences.
Article continues below advertisement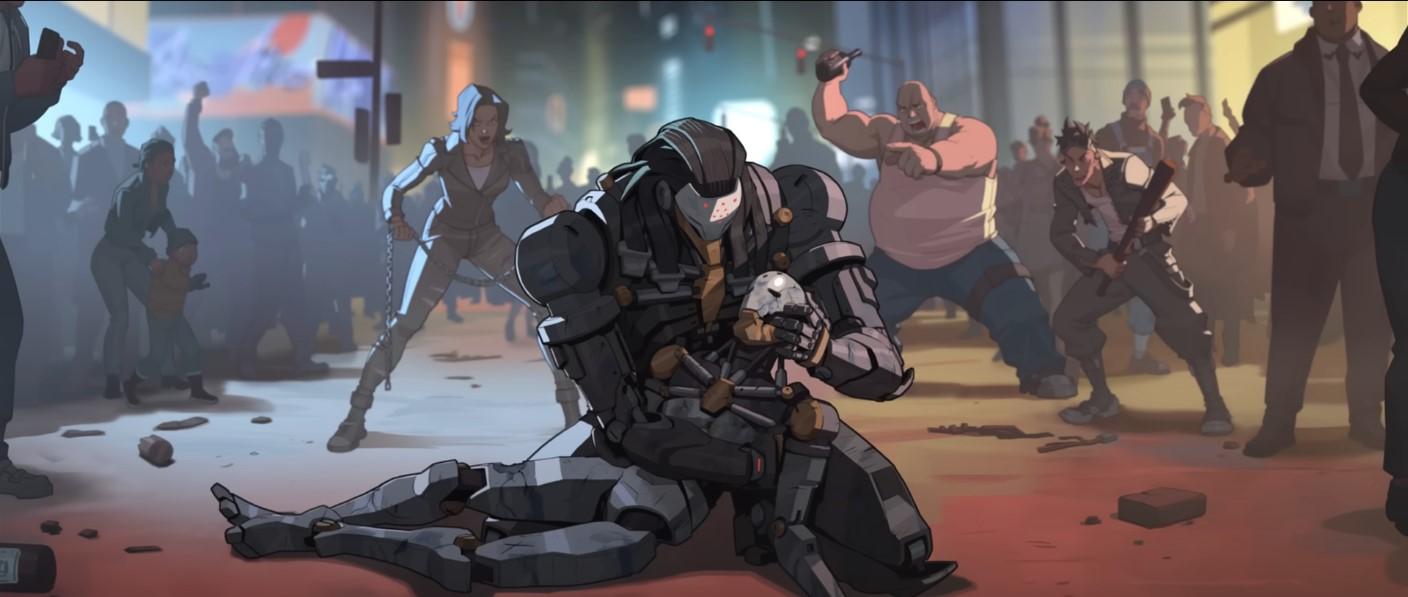 In the Nemesis Form, Ramattra bulks up into a tougher, more offensive tank hero with a larger pool of health that seems ideal for tank-to-tank combat. The Omnic Form, on the other hand, acts as Ramattra's base form, where he's able to summon a shield to protect himself and the rest of the team, as well as wielding a staff the allows him a ranged projectile attack.
In addition to a new hero, Overwatch 2 Season 2 is promised to have a new map. Though the new map has been confirmed no details have been offered on what it'll be as of the time of reporting.