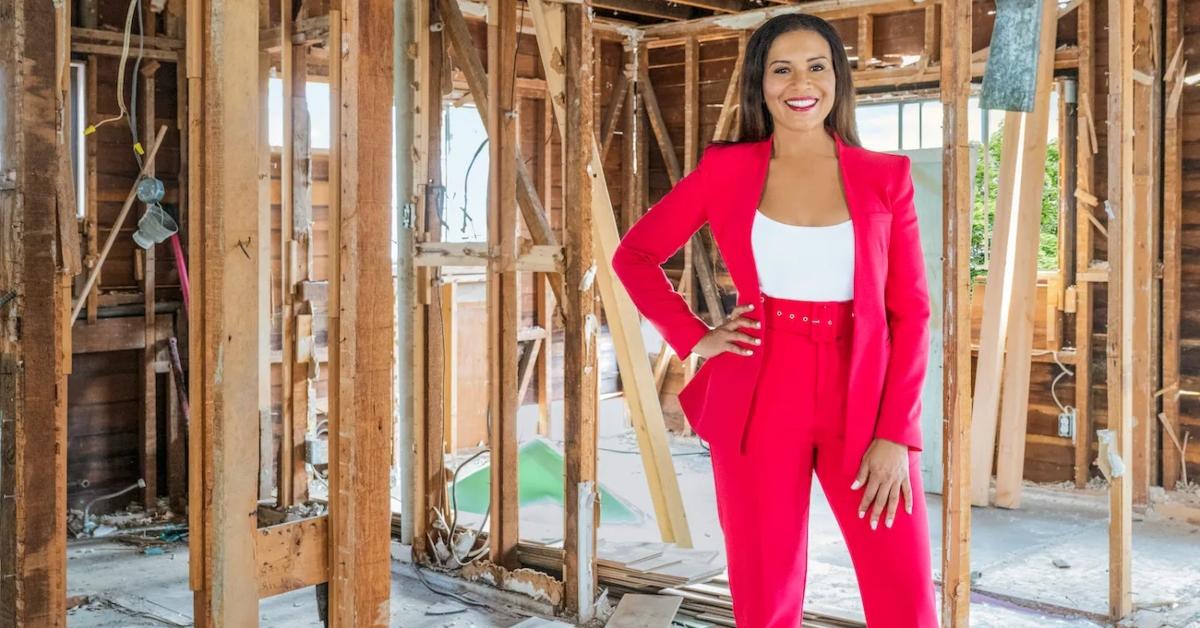 Page Turner Shares Advice for Buyers in Real Estate: "Buy Your Dream Home" (EXCLUSIVE)
Page Turner has a legitimate real estate business outside of 'Fix My Flip' and she shared the details of her work with Distractify in an exclusive interview.
For some HGTV shows, there's a tried and true formula that focuses on a married man and woman, who take care of the design and construction, respectively, and lead a show together. But for Page Turner, star of Fix My Flip, joining the HGTV family meant taking that formula and changing it to meet her needs. The result? She came out on top, with a thriving real estate business outside of the show and a growing reality TV resume.
Article continues below advertisement
Distractify spoke exclusively with Page ahead of the Season 2 premiere of Fix My Flip and learned how she got to this point in her career and what advice she has for buyers and sellers in the current real estate market. Say what you will about home renovation shows sometimes feeling scripted or even fabricated in other ways. Because Page is the real deal when it comes to being a real estate agent for almost 20 years.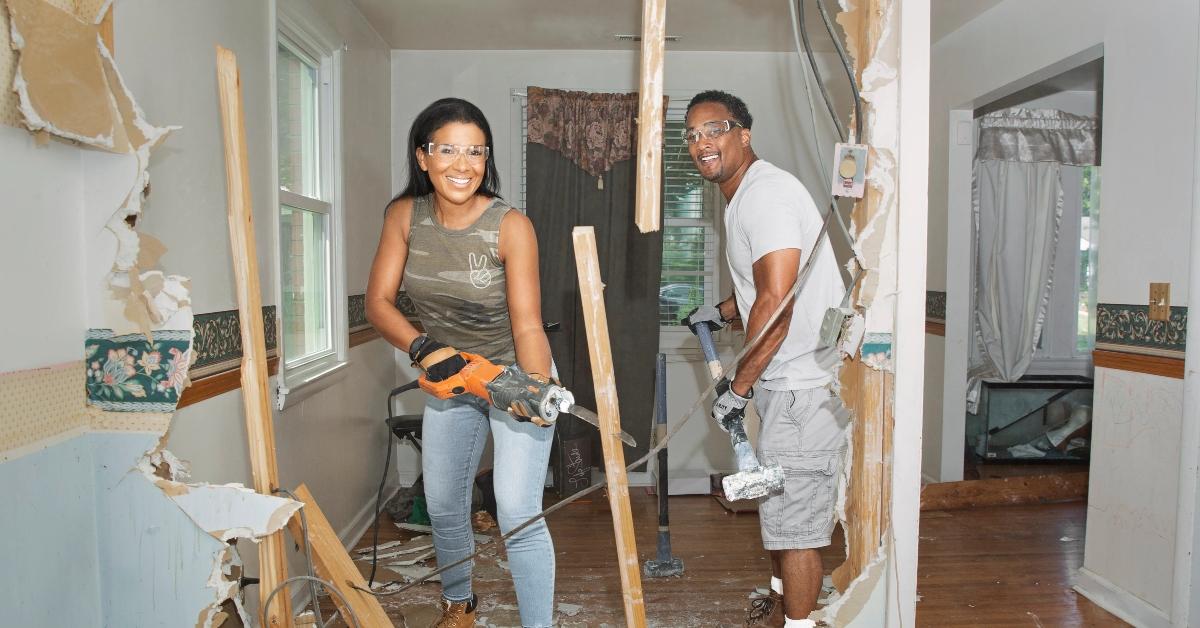 Article continues below advertisement
What is Page Turner's real estate experience on 'Fix My Flip'?
Long before HGTV came calling (or, rather, Page responded to an email in the middle of the night), Page was a successful real estate broker. She uses her expertise on Fix My Flip to help clients make their home dreams a reality. And outside of the show, she has the years of experience and knowledge to back that up.
While Page isn't as well-versed in reality TV as some other HGTV powerhouses, she has proven herself time and again. She can certainly hold her own with a show she shared with an ex, the collaborative environment on Rock the Block, and now her own solo series under her belt.
Article continues below advertisement
"I love watching the evolution of Page and who I want to be and how I want to serve people and help people and educate people through this show," Page shared with us. "I didn't start this career in TV until like six years ago, so this is chapter two for me. And how many people can say they can go and catch dreams in chapter two?"
Article continues below advertisement
Page Turner started out with 'Flip or Flop Nashville.'
Page's home renovation career on television began with Flip or Flop Nashville, which lasted two seasons. She starred in the show with her ex-boyfriend, who is a real life contractor. She revealed to us, however, that when she heard about the show casting, she almost passed up the opportunity because she didn't fit in with the typical formula of husband-and-wife home reno duo.
Luckily for Page, she followed her instinct and pitched herself and her ex for the show.
Article continues below advertisement
Page Turner has advice for buyers and sellers.
Page, whose name is purposefully spelled that way because of her author mother's love of writing, wrote a book in 2019 called The G.O. Life: Seize Your Greatest Opportunity. But her main career revolves around real estate. And when we asked what advice she has for prospective buyers in a market that appears to be increasingly competitive, she said to simply "buy your dream home" now.
For those who want to do a little home renovations of their own, Page has some advice that may help you save some money while updating a part of your home.
Article continues below advertisement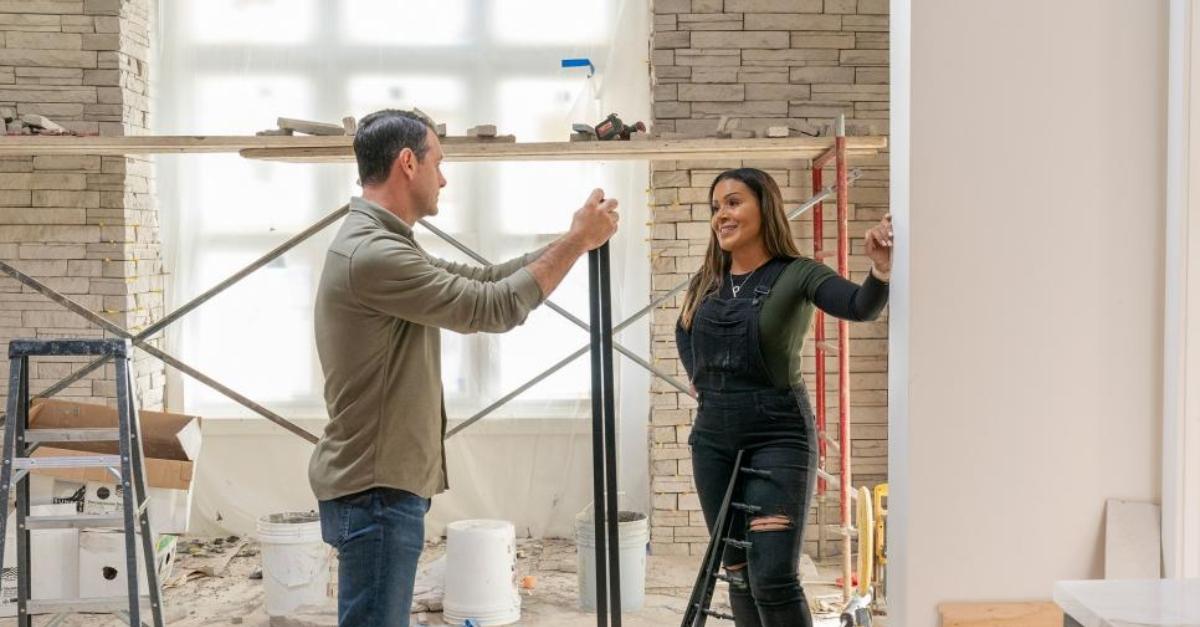 "You can have a lot of fun now with textiles and with patterns, really bringing your own personality into the space that you want," she shared, of designing an accent wall with personality. "I love putting up like wooden slats to make a feature wall that is peel and stick or even peel and stick wallpaper."
But to get some more in-depth ideas, Page has a few heartwarming stories to learn from in Season 2 of Fix My Flip.
Watch Fix My Flip on Thursdays at 9 p.m. EST on HGTV.