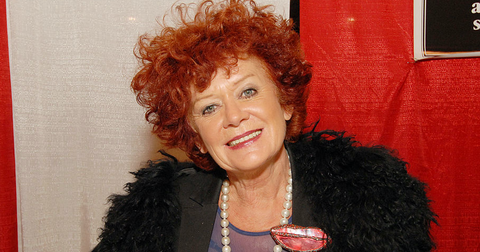 Patricia Quinn's Response to Aiden Zhane's Impersonation of Her on 'RuPaul's Drag Race' Is Absolutely Brutal
By Gina Vaynshteyn

Apr. 15 2020, Updated 11:35 p.m. ET
Season 12 of RuPaul's Drag Race has been so dramatic so far! The most recent drama involves Aiden Zhane who was eliminated for her heinous imitation of Patricia Quinn during the show's "Snatch Game." On Wednesday, April 8, Patricia Quinn took to Facebook to make a statement of her own, expressing how grossed out and insulted she was by the portrayal. 
Article continues below advertisement
Okay, first: Who's Patricia Quinn?
Patricia Quinn, an Irish actress, played Magenta in The Rocky Horror Picture Show. The 75-year-old has other titles under her belt, such as Doctor Who, Monty Python's The Meaning of Life, and more.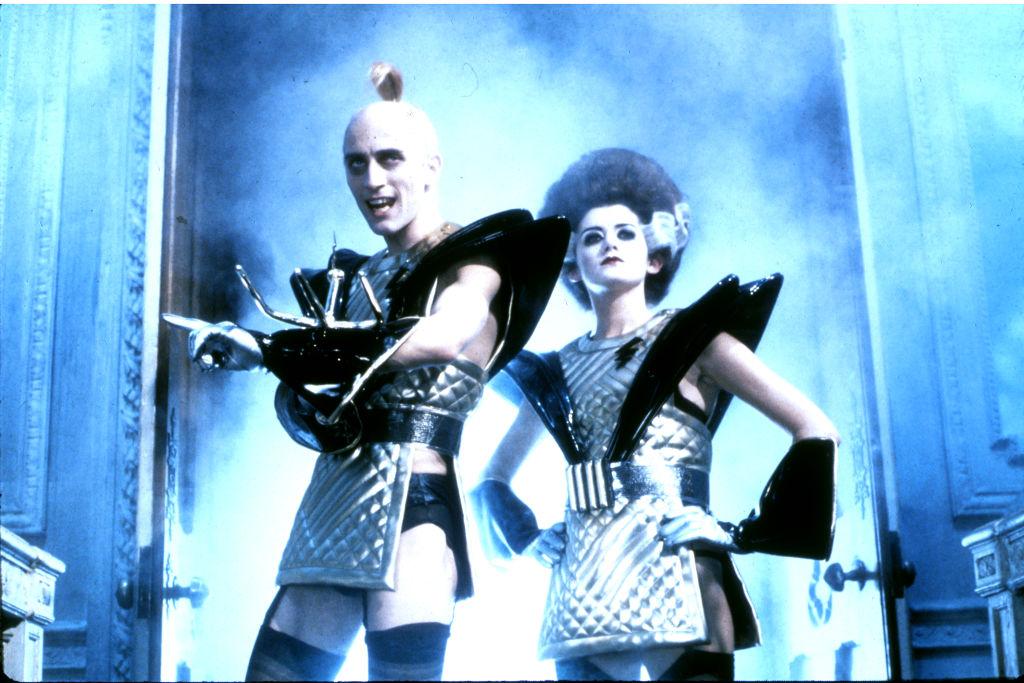 Article continues below advertisement
What did Patricia Quinn say about Aiden's impersonation of her?
In her official Facebook statement, Patricia wrote, "I am disgusted beyond belief at how I was portrayed on RuPaul's Drag Race. I was flattered that a young person wanted to portray me on a popular TV show but unfortunately this is where the flattery ends." She added, "I did not respect being described as a 'old cookie woman' or being depicted as a washed-up actress who has taken too many drugs... I wish Aiden had given me the common courtesy of a 'heads up' and maybe I could have given him a few lines etc, to say on the show."
Article continues below advertisement
Patricia also posted a comment on Facebook from her own account (Patricia married the late Sir Robert Stephens and took his name), saying, "Disgusted beyond belief liar I do not know this utterly untalented person shite." Ooooof.

Article continues below advertisement
Patricia also added that aside from Aiden's distasteful impersonation, she also didn't appreciate contestant Sherry Pie for her portrayal of the late actress, Katherine Hepburn. Sherry Pie had used a tremor, which Patricia felt was "making fun of Katherine Hepburn's neurological disorder." FYI, Sherry Pie was disqualified from RuPaul's Drag Race after it was discovered that they catfished a bunch of guys and tricked them into submitting "disturbing" audition tapes. Double yikes. 
Fans agree with Patricia and are glad Aiden got called out for her behavior.
People on Twitter are definitely on Patricia's side.
Article continues below advertisement
I LOVE the fact that Patricia Quinn called Aiden Zhane out on his BULLSHIT story of why he chose to interpret the actress in the way that he did. Absolute shame. Disgusted at his behaviour throughout the entire season along with portraying a person through deceit. #RPDR12 #Rupaul pic.twitter.com/fl7esImdLx

— Sean △⃒⃘ (@Sean_Gabbett) April 9, 2020
Patricia Quinn reposting a drag of aiden zhane to her Facebook? And being so thoroughly disgusted by it AND saying that they've never met?? I am living for this oh my god

— probably cancelled ¯\_(ツ)_/¯ (@localsadgay) April 5, 2020
Article continues below advertisement
Patricia Quinn obliterating Aiden on Facebook... I absolutely askshdjskskksk to see it

— matt!!! (@mttspdfr) April 10, 2020
Will there be more scandal? It's very likely. RuPaul's Drag Race airs every Friday on VH1 at 8 p.m. EST.