Yes, TikTok's Kat Stickler Is Still Peach Milkshake Girl — Here's How She Got That Name
One TikTok creator previously went viral for her reaction to Chick-fil-A's seasonal peach milkshake. Years later, she's back and so is the milkshake.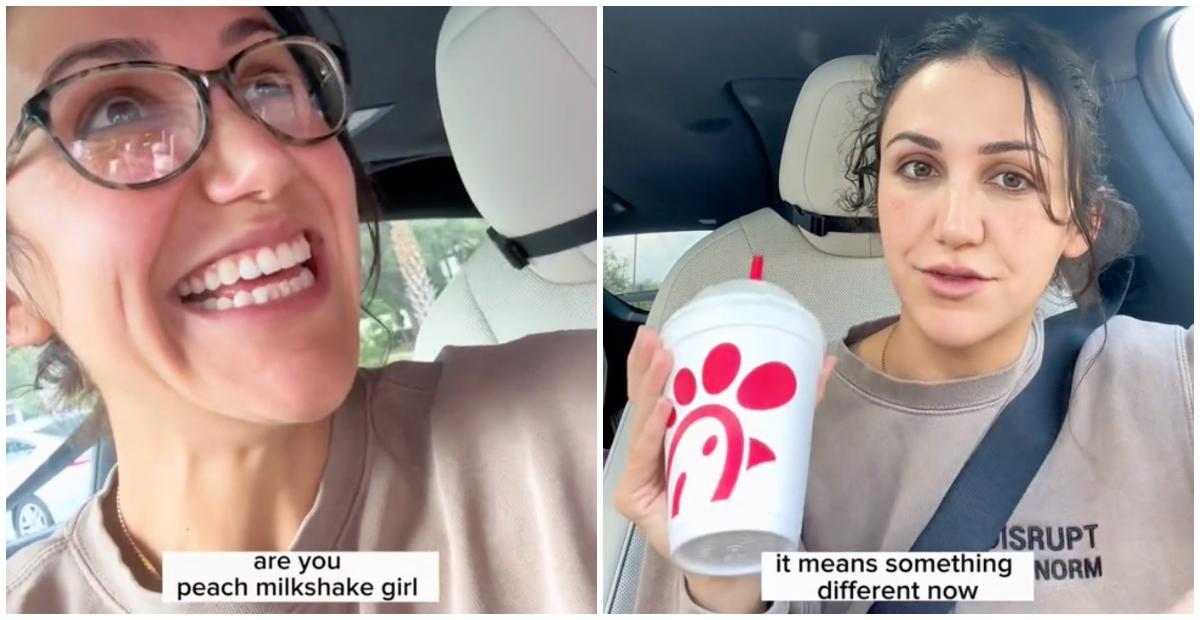 In 2020, Kat Stickler and then-husband Mike Stickler began making videos about their relationship and newborn daughter Mary Katherine (MK for short) on TikTok under the username @mikeandkat, which has since been changed to @katstickler. Fans were obsessed with their page. But on March 17th, 2021, Kat and Mike announced in a video that they were separating.
Article continues below advertisement
As much as this was difficult on the new parents, it was also difficult on fans. Mike and Kat had so much great content together.
In their first video to ever go viral, Kat was ecstatic after Mike surprised her by getting a sitter so they could have a day out. Mike wrote in the video's copy, "Asking my wife if she wants to do her favorite things." And as we learned from the video, one of Kat's favorite things was getting a peach milkshake from Chik-fil-A.
Kat's reaction to the milkshakes was so iconic that people began calling her "peach milkshake girl."
But after she and Mike separated, Kat stopped talking about peach milkshakes. It seemed the bit was over. But in 2023, she shared a new video reminding us all that she will always be peach milkshake girl.
Article continues below advertisement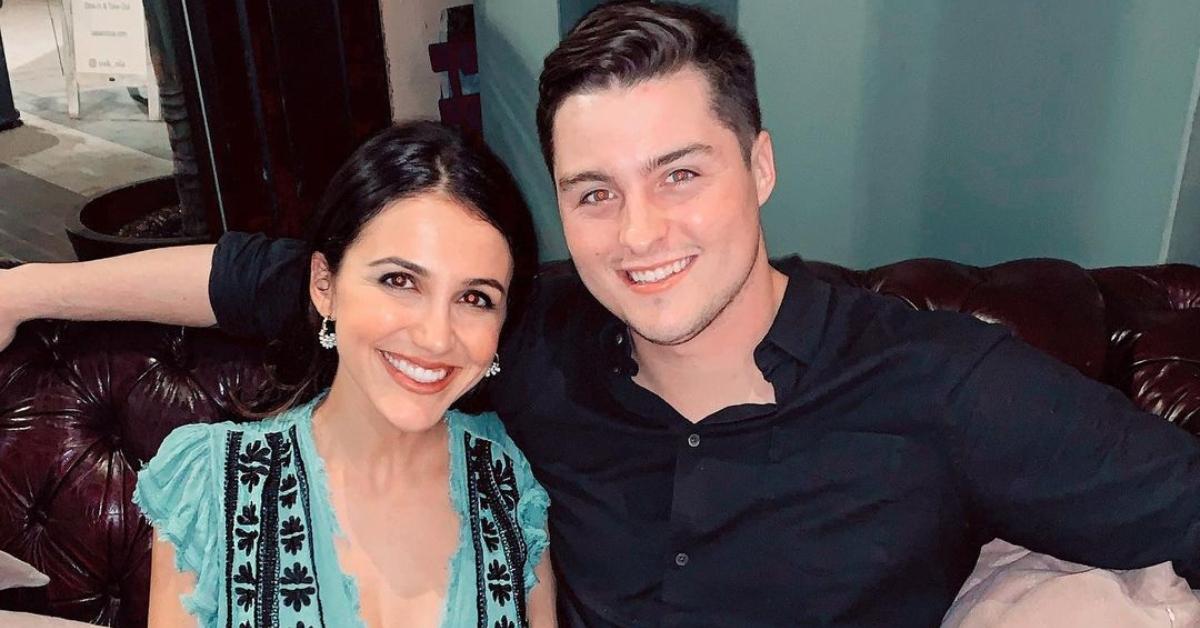 Kat Stickler shares new video of her drinking Chick-fil-A's peach milkshake.
On June 28, 2023, Kat shared a video of her ordering a peach milkshake at the Chick-Fil-A drive-thru. As the employee is handing her the milkshake, she asks, "Are you peach milkshake girl?" Kat replies yes and starts laughing.
Kat takes her first sip and claims it tastes better than she remembered.
Seemingly nodding to her split from Mike, she says, "I thought I'd cry or something but no, I'm happy," as she sips on it. She adds: "Same milkshake, different girl. Put that on a t-shirt."
Article continues below advertisement
As Kat further explains: "Just because something meant something different at one time in your life doesn't mean you can't enjoy it at a different time in your life. It means something different now."
In the comment sections, users were happy Kat had been reunited with her favorite frozen treat.
"I absolutely love you for this. We all need to revisit things that we love and have avoided and start making new memories attached to those things," wrote one user.
Article continues below advertisement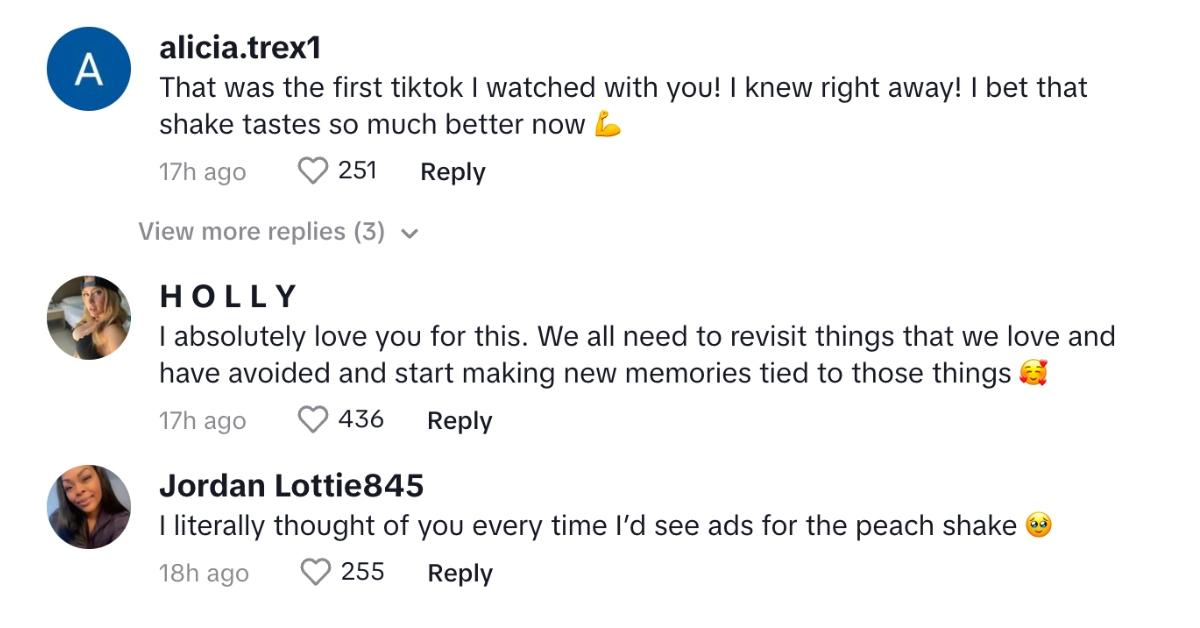 What is Chick-fil-A's peach milkshake?
Chick-fil-A's peach milkshake is a seasonal limited-time offering typically available during the summer when peaches are in season. It is made with the brand's signature vanilla ice cream, blended with real peaches, and topped with whipped cream and a cherry.