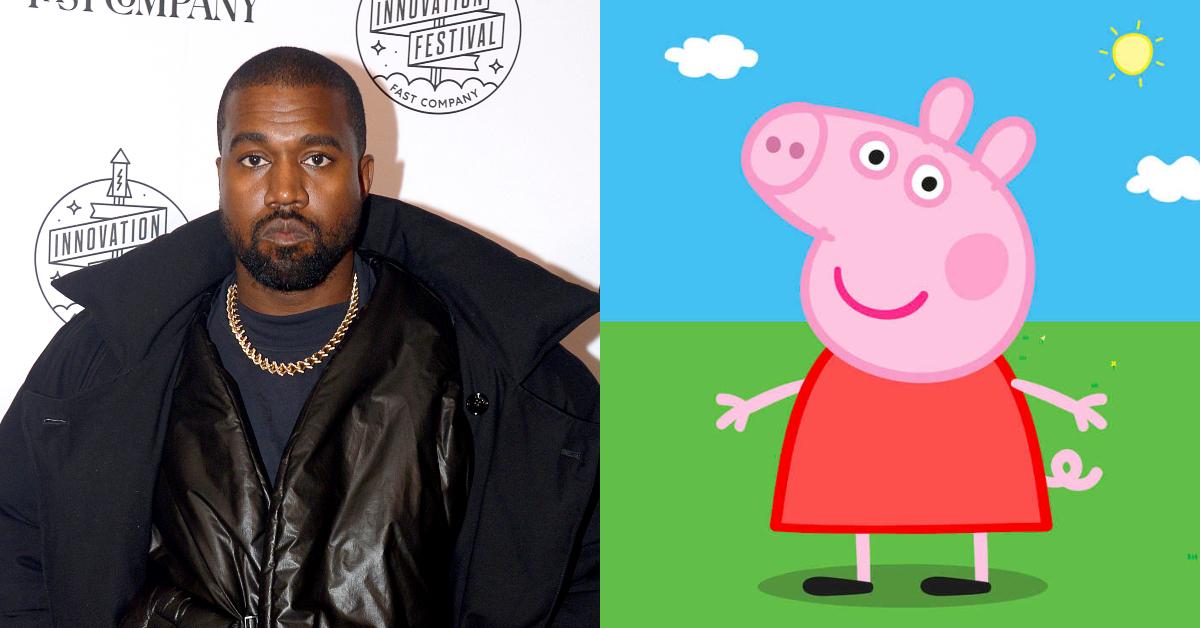 Peppa Pig and Kanye West Are Beefing Over "Donda" and the Memes Are Perfect
As of late, Kanye West (who now goes by Ye) is receiving massive amounts of attention due to his cryptic Instagram posts.
From the notorious notepad photo to the flurry of photoshopped memes that suggested a feud between the "Heartless" singer and Pete Davidson, there's plenty of content to go around on the billionaire rapper's social media account. However, the latest post to draw attention is a list of everyone Kanye has beefed with.
Article continues below advertisement
On Feb. 19, 2022, Ye shared a Hip Hop by the Numbers tweet on his Instagram, which documents his feuds throughout the years. While many were aware of his beef with Kid Cudi and Billie Eilish, most were baffled about his apparent feud with Peppa Pig — what the heck did the animated pig do to upset Kanye?
Eventually, the confusion subsided, and the public turned the situation into a meme.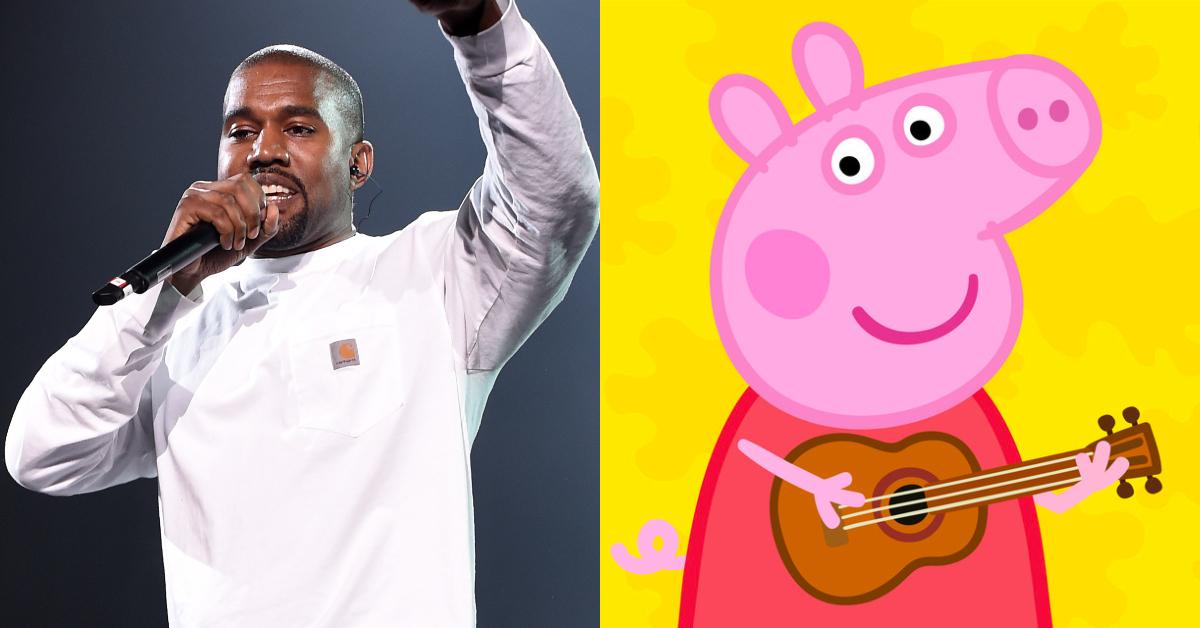 Here's why Kanye has beef with Peppa Pig.
For those unaware of Kanye's beef with Peppa, it all started in September 2021 after Pitchfork rated the 4-year-old cartoon pig's second album, "Peppa's Adventures," half a point higher than Kanye's 10th studio album, "Donda."
Following the news, Peppa took to Twitter and mocked Kanye for his efforts, writing in a since-deleted tweet, "Peppa didn't need to host listening parties in Mercedes-Benz Stadium to get that .5." Wow, what a queen.
Article continues below advertisement
These are some of the best memes about the situation:
Article continues below advertisement
Peppa will stomp on Kanye like she does with muddy puddles.
With a towering stature, Peppa will mop the floor with Kanye. He doesn't stand a chance against the 7'1" animated sensation — in fact, we should change her muddy puddles quote because Peppa will be "jumping up and down" and stomping on Kanye. There's no way Kanye can defeat Peppa, so he better start reconsidering his beef with her.
Article continues below advertisement
Are we sure Peppa is shocked? She knows what she did.
If Peppa is questioning why she earned a spot on Kanye's list of feuds, then she must be trolling because she knows exactly what she did. But, Peppa did call the 44-year-old out back in September 2021, so why is this still a thing? Why is Kanye holding a grudge on the cartoon? Just move on already!
Article continues below advertisement
A chaotic fight after the Michigan-Wisconsin basketball game isn't enough to overshadow Peppa and Kanye's feud.
On Feb. 20, 2022, University of Michigan head basketball coach Juwan Howard slapped Joe Krabbenhoft, a Wisconsin assistant coach, in the head at the end of the game. Yikes!
However, if you thought this was the fight your family discussed during Sunday dinner, you were sorely mistaken because the conversation was actually about Peppa Pig and Kanye's beef. Nothing, and we mean nothing, can outshine their messy rivalry.
Article continues below advertisement
Amid a public celebrity feud, a comedian is born.
Sure, this tweet may be corny, but we did let out a few laughs. Plus, isn't this Twitter user correct? If we're going to discuss their feud, we have to say pork to make it more accurate — however, do NOT refer to it as "porking" because that is just so wrong.
Article continues below advertisement
Kanye circa 2009 is eating his words right now.
One of the top five moments in pop culture history is when Kanye interrupted Taylor Swift during her acceptance speech for Best Female Video at the 2009 VMA Awards.
At the time, he said, "Yo Taylor, I'm really happy for you, I'ma let you finish, but Beyoncé had one of the best videos of all time! One of the best videos of all time!" Well, it seems he's eating those words now as Peppa Pig's album scored better than "Donda" on Pitchfork.
Article continues below advertisement
Peppa is known to be messy, so Kanye better watch his back.
If Kanye was unaware before, he definitely knows now how messy Peppa Pig can be. In the Season 3 episode titled "Whistling," Peppa gets on the phone with her friend Suzy Sheep to discuss her inability to whistle. Once Peppa realizes Suzy can whistle, she immediately hangs up the phone — what a savage. The scene indicates that Peppa can be rather petty, so Kanye better watch out.