Bartise and Nancy Got Permanent Bracelets on 'Love Is Blind' — Are They Still Together?
Spoiler alert: This article contains spoilers for Season 3 of Love Is Blind.
Season 3 of Love Is Blind has taken Netflix by storm. In the reality TV show, adults date without actually seeing each other to find out if they're capable of falling in love based on personality alone. A lot of drama has unfolded in the third season of the show so far.
Article continues below advertisement
The relationship between Bartise and Nancy has been at the forefront of many viewers' minds. They hit it off early on and eventually decided to get permanent bracelets together. Are they still wearing their bracelets? These are the details.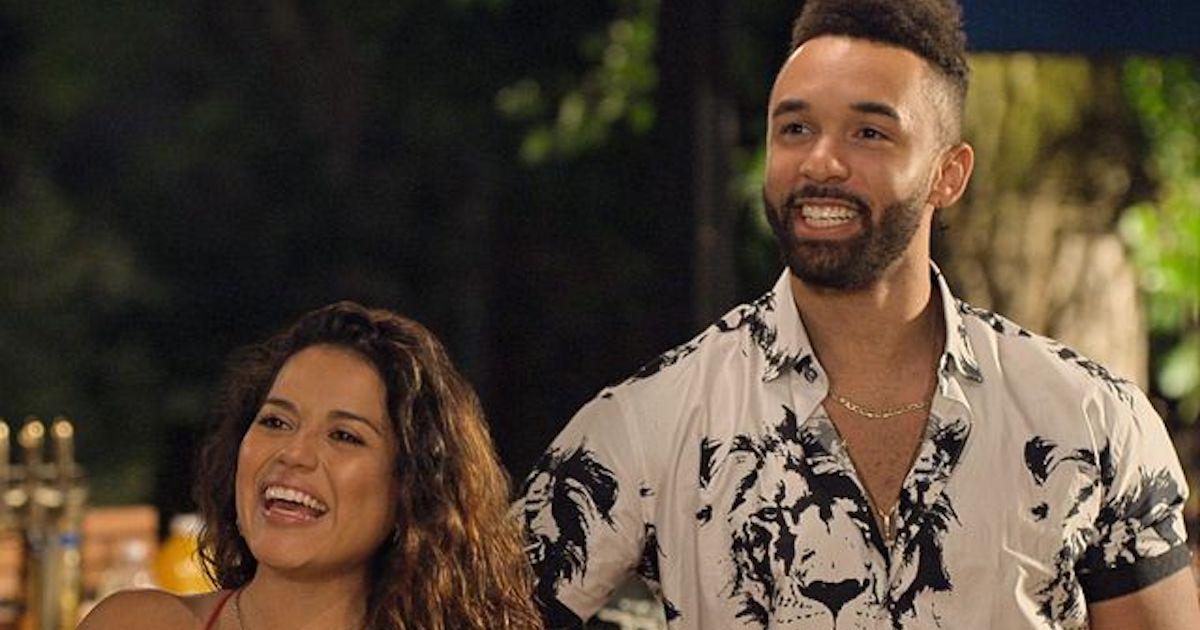 Article continues below advertisement
Why did Bartise and Nancy get permanent bracelets on 'Love is Blind' Season 3?
Nancy was dealing with an emotional struggle when it came time for her to choose between Andrew and Bartise. Ultimately, she knew Bartise was the right man for her… at the time. They were vibing in the pods, flirting, and getting along perfectly well. Nancy and Bartise went to a Dallas-based jewelry store called Mod + Joe to purchase permanent bracelets with each other after meeting face-to-face.
The upscale brand sells delicate strings of solid 14k gold that have been welded together permanently to create wearable jewelry that you can't unclasp. For those who aren't interested in bracelets, it's possible to splurge on anklets and charms, too. When Nancy and Bartise got their matching permanent bracelets, it was their way of proving to the world that they were fully committed to each other and their future.
Article continues below advertisement
According to the official Mod + Jo website, permanent bracelets cost anywhere between $98 and $188. Anklets cost $170 to $278. Charms cost $50 to $368. Mod + Joe has been around since 2016, but Nancy and Bartise brought tons of attention to the brand in 2022.
Article continues below advertisement
Two people investing in permanent jewelry together usually means that they're in it for the long haul. Is that the case for Nancy and Bartise, though? Are they still together?
Article continues below advertisement
Does Bartise say "yes" at the alter?
Fans of Love is Blind Season 3 will have to be a little more patient to find out whether or not Bartise said "yes" to Nancy at the altar on their wedding day. Episode 10 ended on a cliffhanger, with Nancy saying yes –– but it's unclear what Bartise's answer was. The Season 3 finale premieres on Nov. 9 on Netflix. Once the finale lands on television, the world will know where Bartise and Nancy stand.
A quick scroll through Bartise's Instagram doesn't provide any hints or clues that he's still wearing his permanent bracelet, and Nancy's Instagram unfortunately doesn't reveal that detail either.
One thing that a lot of viewers have in common is that they generally aren't supportive of the union between Bartise and Nancy. Nancy's comment section is filled with reality TV show binge-watchers who are urging her to leave her Bartise in the dust and live her best life without him.
Season 3 of Love is Blind is available for streaming on Netflix now. The finale premieres on Nov. 9, 2022.