Here's What Cole Said About Zanab on 'Love Is Blind' That Got Him in Hot Water
Cole's comments about bipolar disorder on 'Love Is Blind' got him in hot water. But what did he say?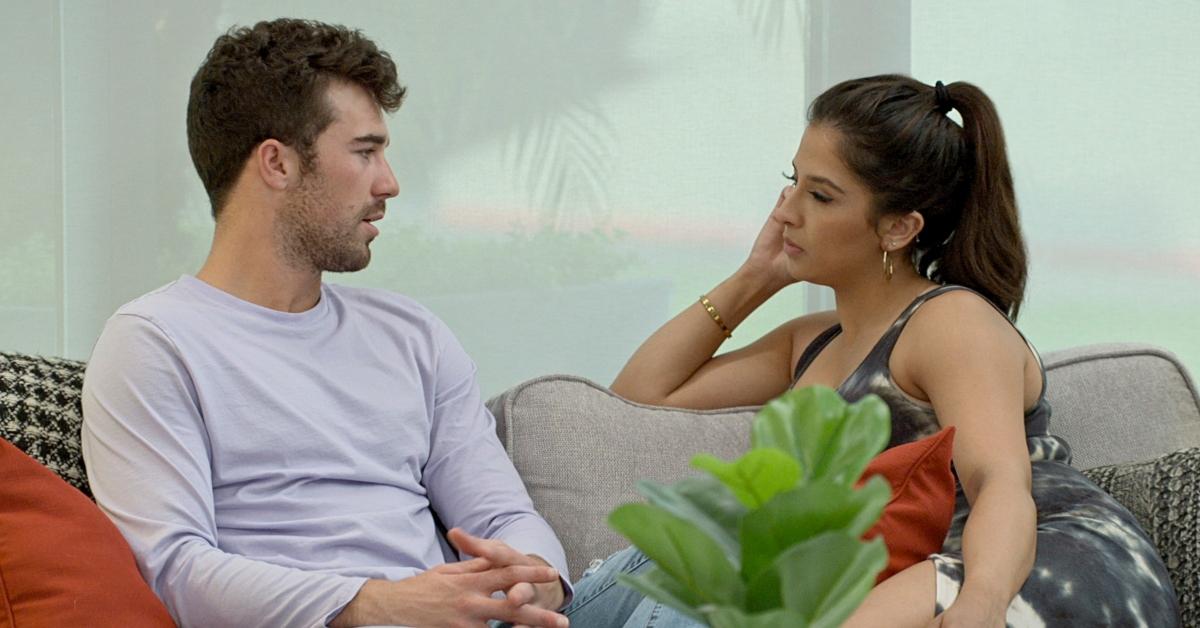 Our eyes won't stop rolling at the couples on Season 3 of the hit Netflix reality dating series Love Is Blind. The series sees singles from all walks of life try their luck at love, though some are more successful than others.
Article continues below advertisement
Love Is Blind kicked off its third season this fall and introduced us to Cole Barnett and Zanab Jaffrey. Although Cole had eyes — or should we say ears — for Colleen Reed in the pods, he ultimately popped the question to Zanab. However, their path to happily-ever-after hasn't been the smoothest.
The two have been at odds for most of the season, but Cole's recent comments may have been the straw that broke the camel's back. So, what did Cole say about Zanab? He suggests that she's bipolar in a recently released episode of Love Is Blind.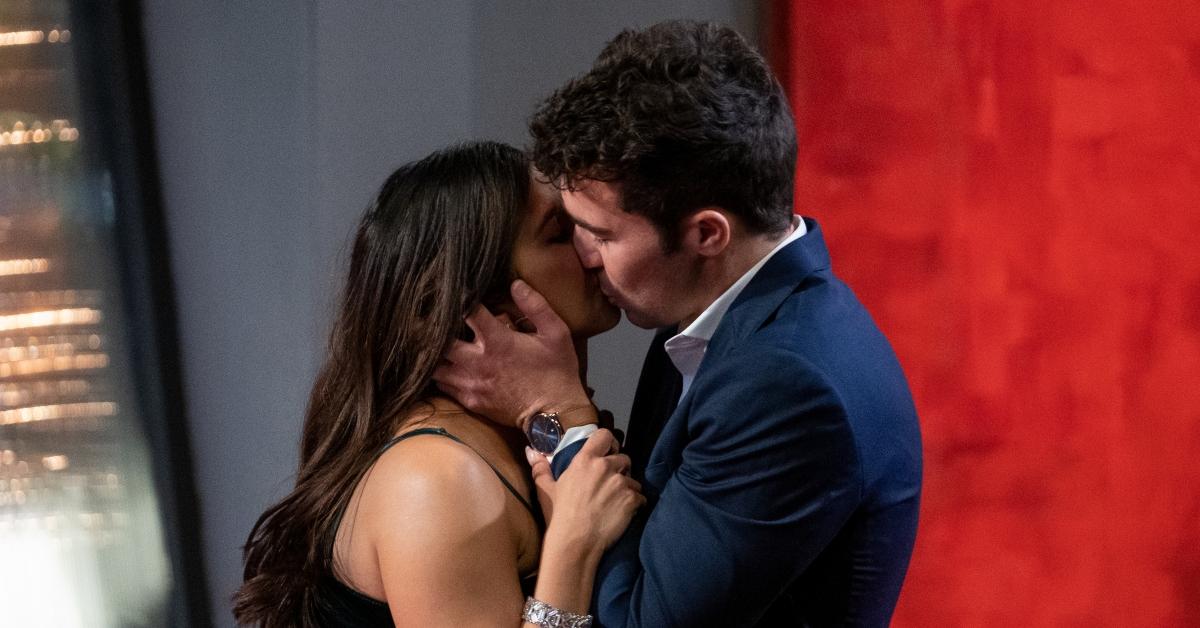 Article continues below advertisement
Cole's comments about Zanab being bipolar have the internet up in arms.
Netflix dropped Episodes 8 through 10 on Wednesday, Nov. 4, which features an explosive fight between Cole and Zanab.
Things go left between them on their last night together before their wedding. And their night before-"D-Day" dinner was anything but romantic. With the help of his handy dandy Nerf gun, he gets on Zanab's last nerve while the two cook dinner together. When she becomes noticeably annoyed by Cole's shenanigans (and cooking skills), he says that Zanab should be "less bratty."
He tells cameras in a confessional, "It seems like I'm getting two different versions of Zanab."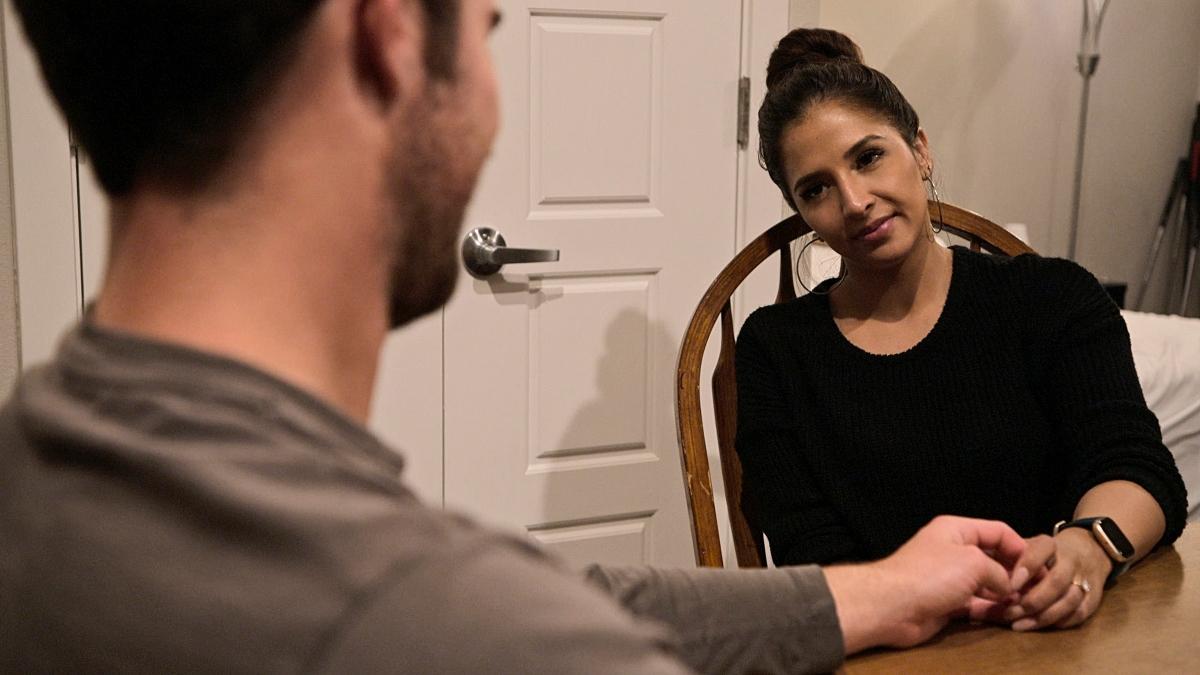 Article continues below advertisement
He tells cameras in a confessional, "It seems like I'm getting two different versions of Zanab."
While Zanab insists that she's "1,000 percent" committed to their relationship, Cole explains that he wants to be with someone who "isn't perturbed by every little thing that happens that isn't ideal."
Tensions only heighten after Cole asks his fiancé, "Are you bipolar?" Yes. You read that right.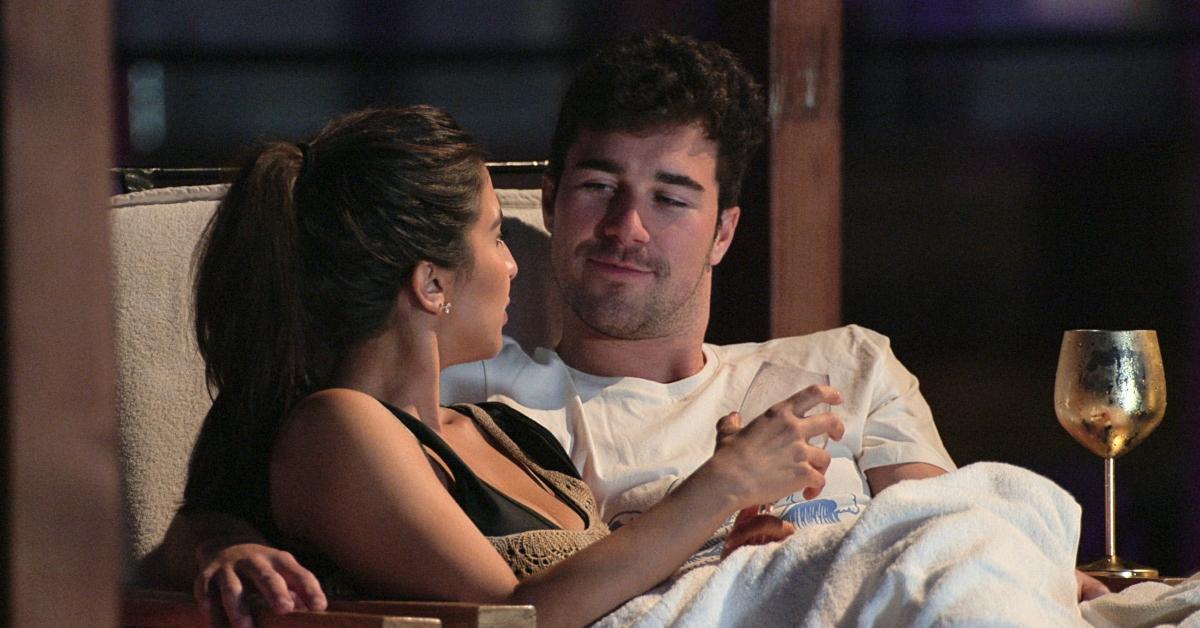 Article continues below advertisement
With this, all hell breaks loose. Zanab questions if he's "projecting" and then goes on to inform him that she's "the catch of the century." Zanab adds before exiting their apartment, "There are plenty of women that fit the bill for what you are looking for ... You go find one tonight."
Can the church get a collective, "yassss, sis"? Although he goes after Zanab and offers her an apology — seemingly ending the evening on a better note — it may be too little, too late.
Article continues below advertisement
But since strict non-disclosure agreements prohibit the contestants of Love Is Blind from revealing the status of their relationship until after the season finale airs, viewers will have to tune in to see if Cole and Zanab say yes at the altar.
To say that Cole and Zanab's road to the altar has been rocky would be an understatement. Viewers first saw signs of trouble in paradise the day after Cole popped the question. Since then, communication between the two has only worsened.
Cole previously admitted that Colleen is more his "type," giving her a 10 out of 10 while only rating his fiancé a 9. Ouch.
Episodes 1 through 10 of Love Is Blind Season 3 are available for streaming on Netflix now. The finale and the reunion drop Nov. 9.