Peter Weber's Scar Has Some Fans Concerned, and Others Comparing Him to Harry Potter
Fans are concerned and curious about Peter Weber's scar on 'The Bachelor' and wondering what happened to him during the filming of his season.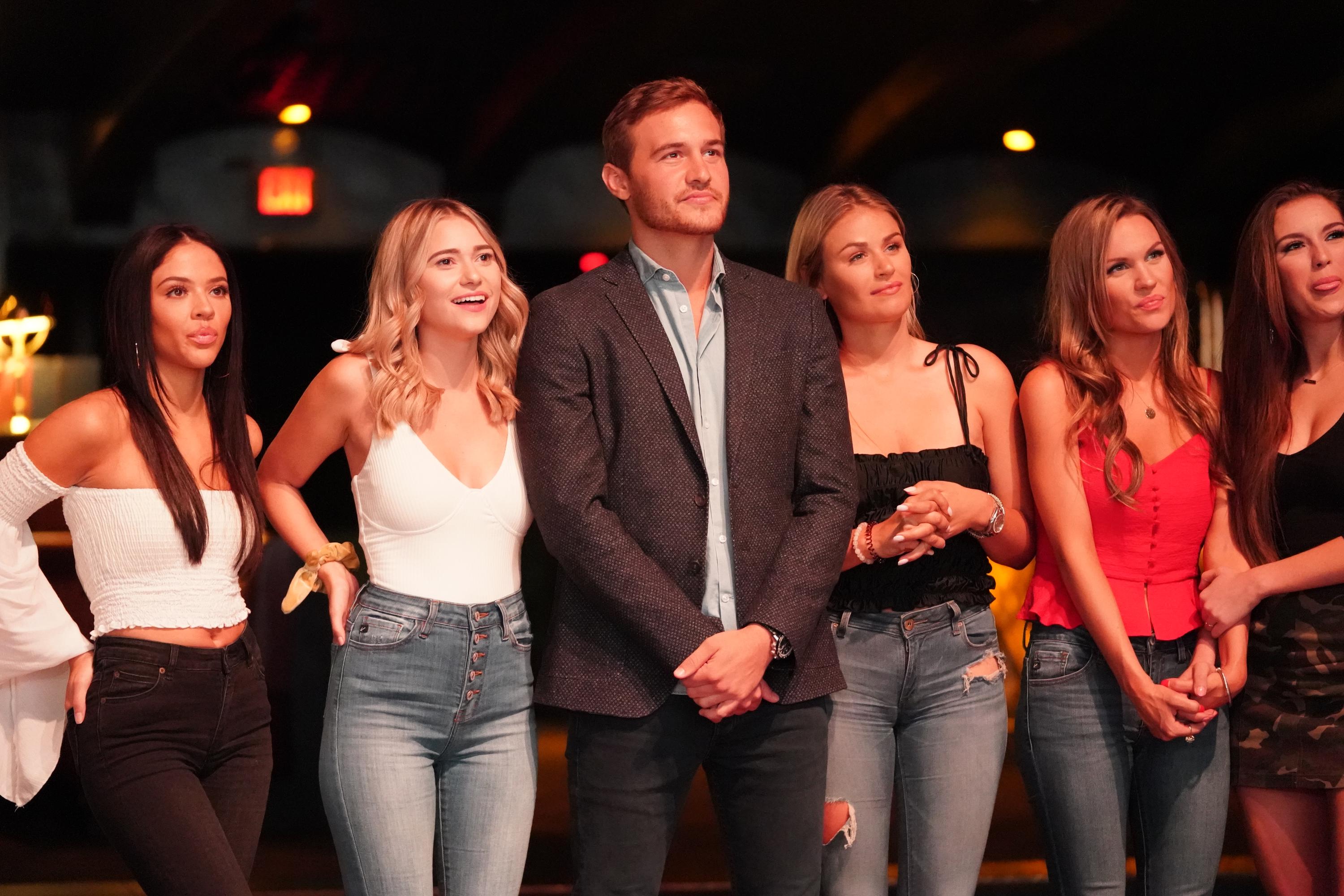 It wouldn't be the most dramatic season of The Bachelor yet if someone didn't leave with some mental and physical scars. And even if he doesn't end up engaged, Peter Weber's scar on The Bachelor will be a forever reminder of the journey he took to date a couple dozen women while watching the majority of them fight for moments they could slip in a "Can I steal you for a sec?" During the filming of his season, Peter hit his head on glass and cut his face so badly that he had to have 22 stitches.
Article continues below advertisement
It's not the sexiest story or one he and his future bride will tell their kids someday, but it was a whole thing among fans when they spotted the scar after Peter reemerged in the public eye once filming for his season ended. And once it happens this season, you better believe it will be a lot more dramatic than "champagne-gate" was in the Jan. 13 episode.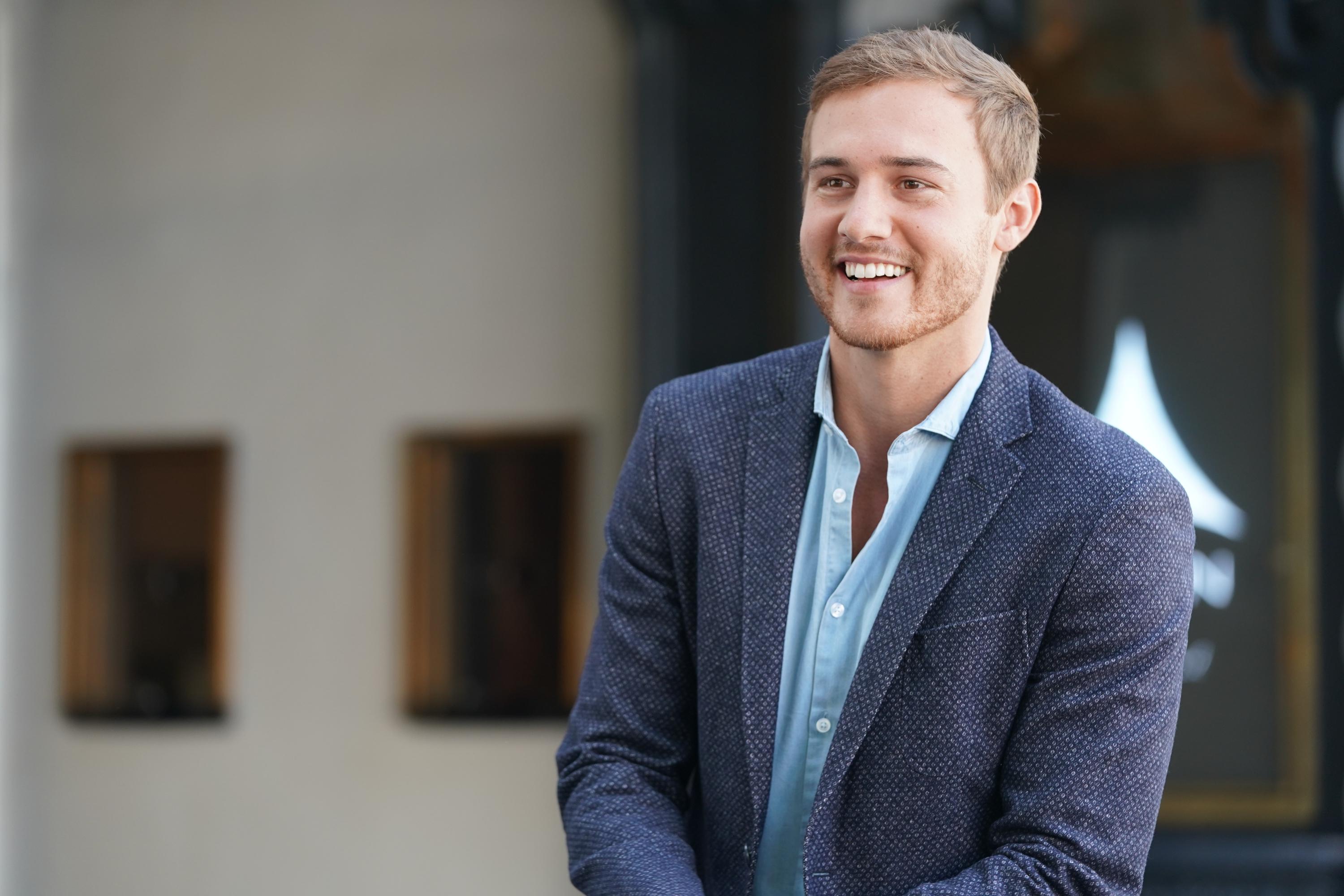 Article continues below advertisement
Peter's scar on 'The Bachelor' is the result of a freak accident.
After the news of Peter's accident on The Bachelor broke and fans everywhere saw his telltale scar, he spoke out about what happened. He explained to People that he got hurt while getting into a golf cart. He hit his head on the cart and instead of reaching up to grab his head with a free hand, he used one with a glass in it and shattered the glass on his head, cutting his forehead. It was, he said, a "freak accident."
"I felt zero pain," he told the news outlet. "I think my adrenaline was going like crazy. It wasn't until a couple hours in when it just kind of settled down. But the actual act of it, though, there was no pain. Blood everywhere, but no pain." It still worried plenty of fans, however, when they noticed his scar in Instagram posts.
Article continues below advertisement
'Bachelor' fans are curious and concerned.
Fans who weren't aware of Peter's accident during filming only just noticed his scar in the season trailer. Some took to Twitter to compare Peter to Harry Potter, because how could they not? Others are genuinely concerned about Peter's scar, how he got hurt, and how the incident will play out over the course of the season.
Article continues below advertisement
Because the accident wasn't as outrageous as some fans might have immediately assumed, it's hard to say how it will play out on The Bachelor. The good news is that it didn't really interrupt the filming schedule, so there won't be any gaps in the season. But this is The Bachelor, where anything that is even a little dramatic must be turned into something much bigger.
Article continues below advertisement
Peter hasn't downplayed the accident.
True to Bachelor form, Peter hasn't exactly downplayed what happened to him. He hurt himself a few weeks into filming his season, so it will likely come up and Peter told Entertainment Tonight that the accident resulted in lots of blood, even if the resulting scar doesn't hint at such a bloodbath of an accident.
Article continues below advertisement
"There was a ton of blood. It looked like a murder scene when it happened," he said. "It just started pouring out… My forehead was literally split open." If viewers get to see how Peter's scar came to be this season on The Bachelor, they can be the judges of how accurate his retelling is, but by all accounts, it was an unexpectedly gruesome scene.
Peter's scar might not have even been worth the trouble on 'The Bachelor.'
So far, Peter hasn't revealed if he is engaged after The Bachelor. While the lead typically doesn't reveal any of that anyway, there is also a lack of spoilers about how Peter's season ends and who he ends up with, if anyone. If Peter ends up alone, much like Hannah Brown shortly after the end of her season of The Bachelorette, then all of the pain (literally) will have been for nothing.
Watch The Bachelor on Mondays at 8 p.m. ET on ABC.