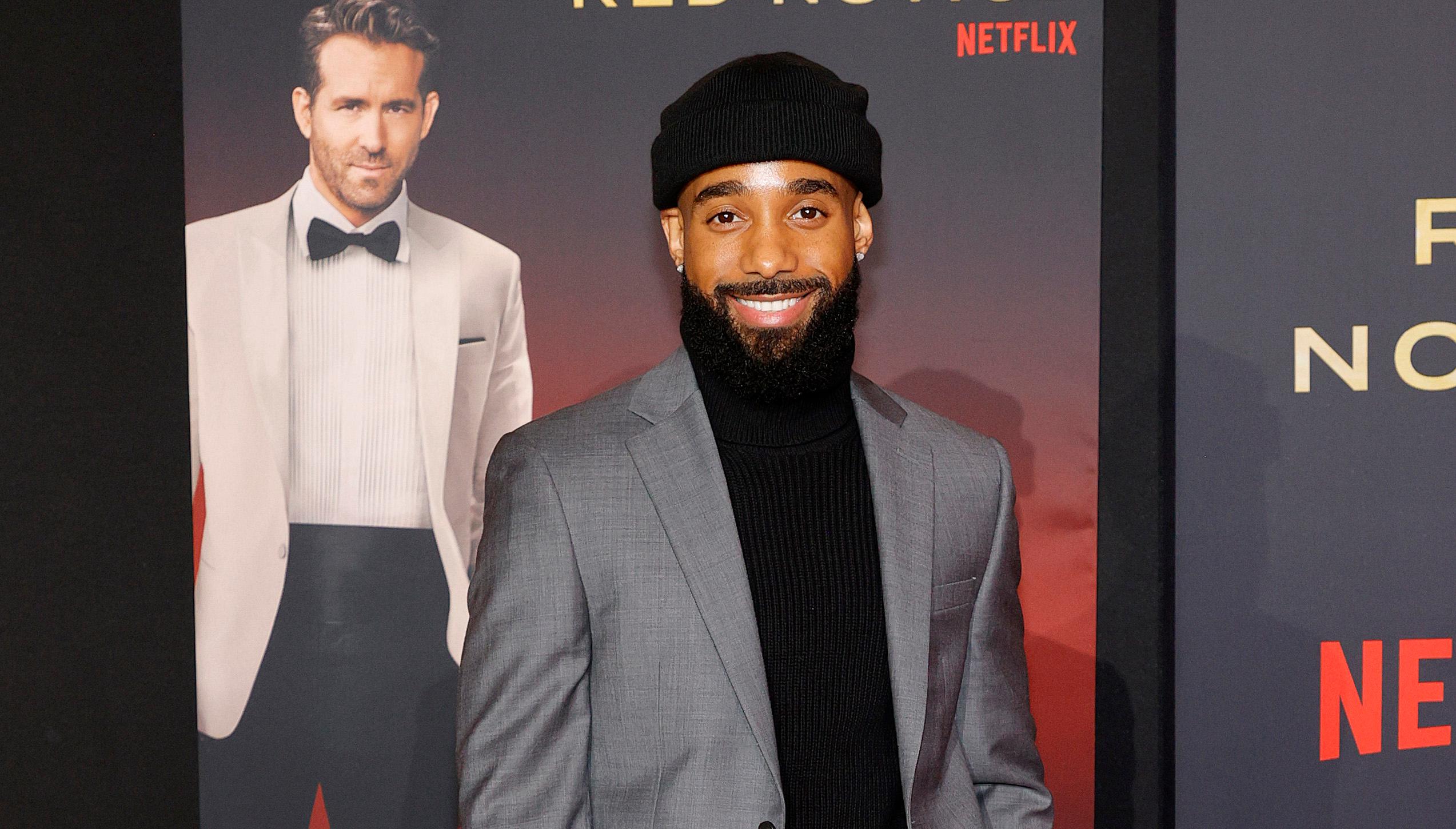 Who Is Philemon Chambers Dating? The Netflix Star Keeps His Love Life Private
Netflix's latest contribution to the holiday genre, Single All the Way, is the streaming giant's first-ever LGBTQ romantic comedy set during the Christmas season. Starring Michael Urie and Philemon Chambers, the story follows the blooming romance between best friends Peter and Nick; what started as a fake relationship might not be so fake after all.
Article continues below advertisement
With Single All the Way making waves worldwide, everyone is dying to know about Hollywood newcomer Philemon Chambers. The actor is breaking barriers and making history with his first feature film debut in the Netflix original; even though it's overly cheesy at times, we can't help but admire Philemon's winning personality and charm. So, let's discover who Philemon is, and find out if he's dating anyone at the moment.
Article continues below advertisement
Is Philemon Chambers dating anyone?
Like most celebrities these days, Philemon keeps his love life out of the public eye. Though his current relationship status remains a mystery, a significant other is noticeably absent from his social media profiles, which leads us to believe he's single.
Philemon is also not one to talk about his personal or dating life in interviews; he steers away from relationship questions to maintain the focus on the project at hand.
However, in November 2021, the 27-year-old actor spoke about his personal life in an interview with The Hollywood Reporter. He told the outlet that Single All the Way gave him the representation he needed to embrace his identity as a gay Black man.
"Going through this role with Nick, I became accepting of myself even more," he said. "When you do learn to fully embrace who you are, a lot of different avenues in your life do open up."
Article continues below advertisement
Philemon continued, "It's of those things where I am still in awe of the power of Netflix to reach this global audience and allow me to be a vessel and a conduit to that. I'm very overwhelmed. It's so much love and support and accepting of myself that's come from this. Even from my family and my own family dynamic — the immense amount of support that I have received is monumental."
Article continues below advertisement
Philemon realized he wanted to be an actor after watching 'The Lion King.'
Per The Hollywood Reporter, Philemon was 6 years old when he saw The Lion King at the Hollywood Pantages Theatre. Not only did he love the production like the rest of us, but he also left with the urge to become an actor.
As a teenager, Philemon secured a few small roles on television programs such as Criminal Minds, Good Luck Charlie, The Forgotten, and All Rise. However, his big break did not arrive until Single All the Way.
The opportunity has changed his life for the better, and he hopes his portrayal propels Hollywood into making more films like this one.
"I definitely think this is going to be the first of many, " he told W Magazine. "People are not afraid to tell these stories of being authentic and genuine. It means the world to me to have this type of representation, especially coming from a Black standpoint — again, I didn't have that. "
Single All the Way is now streaming on Netflix.