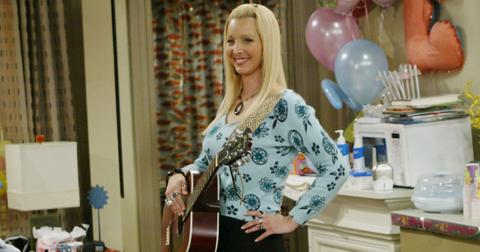 7 Phoebe Buffay Songs That Perfectly Encapsulate 2020
By Distractify Staff

Updated
Happy Birthday to the inimitable Lisa Kudrow! The talented actress who brought to life one of our favorite Friends, the hilarious and quirky Phoebe Buffay, is turning 56. To celebrate, we're taking a look at one of the character's most enduring traits: her gift for songwriting.
Phoebe Buffay's songs taught us some hard lessons about love and life in the Big Apple. While undeniably odd and funny, Phoebe's ditties offered an important insight into how she saw the world, often delivering a refreshing voice of reason in the midst of the Friends' chaotic lives.
But what makes these songs stand the test of time are their unapologetically weird and truth-telling lyrics, which, funnily enough, are so downright bizarre that they somehow seem terribly fitting for this extraordinary year we're in.
Keep scrolling for seven Phoebe Buffay songs that perfectly encapsulate 2020.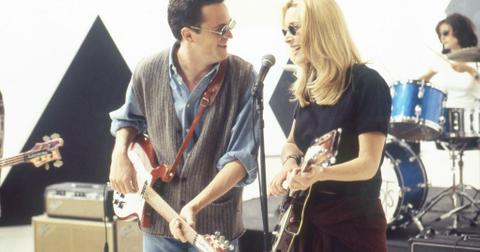 "Crusty Old Man"
"And a crusty old man / said, 'I'll do what I can,' / and the rest of the rats played maracas."
Although we only have the last few lines of "Crusty Old Man" on record, the vivid imagery alone conjures up some pretty scary though relatable 2020 visions.
"Babies"
"They're tiny and chubby and so sweet to touch, / and soon they'll grow up and resent you so much. / Now they're yelling at you and you don't know why, / and you cry and you cry and you cry. / And you cry and you cry and you cry and you cry…"
A LOT of people are having babies right now and while a global pandemic may be a stress-inducing time to bring a child into this world, Phoebe is here to remind you that the worst years are yet to come.
"Snowman"
"I made a man with eyes of coal / and a smile so bewitchin'. / How was I supposed to know / that my mom was dead in the kitchen? / La lalala laaa la lala La lalala la la…"
This song is about a child who's about to encounter a tragic scene: Mom is dead in the kitchen while they were obliviously making a snowman outside.
The song is a great reminder that while life may be fun and games in one second, things can take a quick and unexpected turn — not entirely unlike the year 2020, which started off quite glittery, and has now dissolved into... this.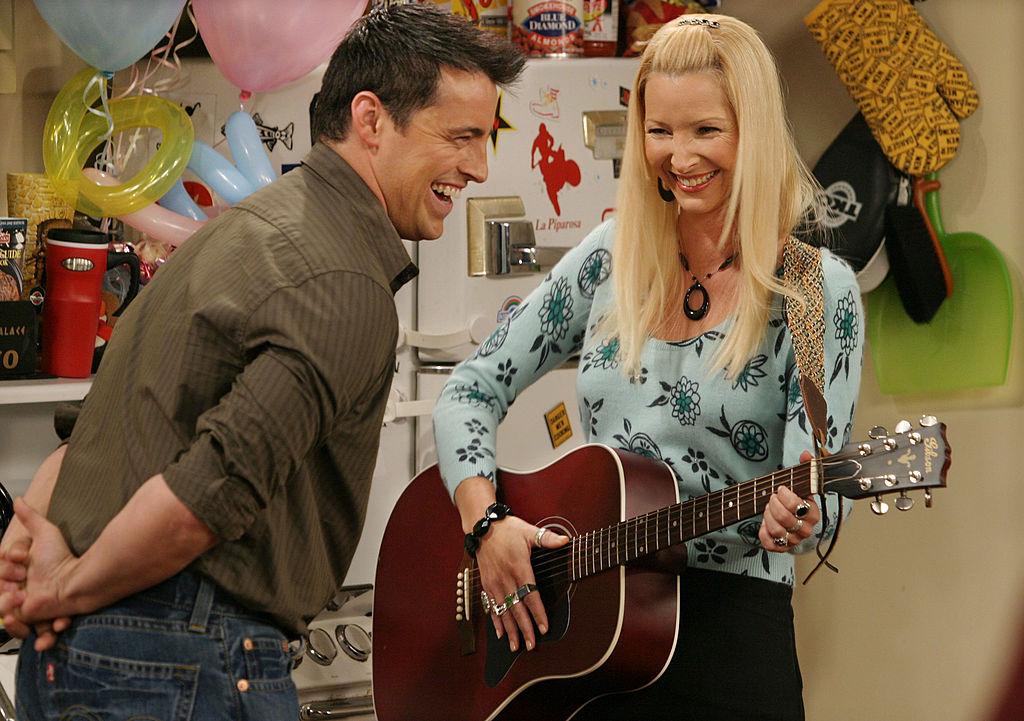 "Sticky Shoes"
"My sticky shoe, / my sticky, sticky shoe, / why you stick on me... baby."
Possibly the sexiest song in her repertoire, "Sticky Shoes" is sung in Phoebe's most naturally sultry voice: right after she catches a cold. The tone of the song screams unrequited romance, but one could also argue that "sticky shoes" are a metaphor for pesky coronavirus germs that keep sticking around and won't let us go.
"Betty"
"There was a girl, we'll call her Betty / And a guy, let's call him Neil / Now I can't stress this point too strongly... / This story isn't real. / Now our Neil must decide / Who will be the girl that he casts aside? / Will Betty be the one who he loves truly? / Or will it be the one who we'll call... Loolie? / He must decide, he must decide, / even though I made him up, he must decide!"
Crossover fans of Friends and Taylor Swift know the pop singer is such a huge fan of the show, she's even been known to sing "Smelly Cat" on stage before.
With the release of Taylor's new album Folklore, many fans have been quick to point out that a track named "Betty" may have once again drawn inspiration from chanteuse Phoebe Buffay. The theory makes sense to us!
"Don't Take No"
"Bum-bum-bum / Don't take no for an answer! / Bum-bum-bum / Don't let love fly away! / Bum-bum-bum-bum-bum-bum…"
The lyrics to "Don't Take No" are simple, yet profound. Phoebe reminds us that even when the going gets tough, one simply must forge on.
"Smelly Cat"
"Smelly cat, smelly cat, what are they feeding you? / Smelly cat, smelly cat, it's not your fault. / Smelly cat, smelly cat, what are they feeding you? / Smelly cat, smelly cat, it's not your fault. / They won't take you to the vet. / You're obviously not their favorite pet. / You may not be a bed of roses. / You're no friend to those with noses. / Smelly cat, smelly cat, what are they feeding you? / Smelly cat, smelly cat, it's not your fault."
Arguably Phoebe's songwriting magnum opus, "Smelly Cat" is a philosophical musing that may never have an answer, but offers a deeply meaningful message. The legendary song asks a simple question ("what are they feeding you?") while questioning whether the cat's owner even cares for the cat, given that it's smelly and neglected.
Are we the unshowered smelly cats in this equation? ...If the shoe fits!
Many happy returns, Lisa Kudrow, and many more!