Pinkydoll Reportedly Makes Bank With Her Bizarre NPC Streams — What Is Her Net Worth?
NPC Streaming is the latest get-rich-quick scheme taking over TikTok — and after seeing what Pinkydoll is reportedly making, we're tempted to try it ourselves!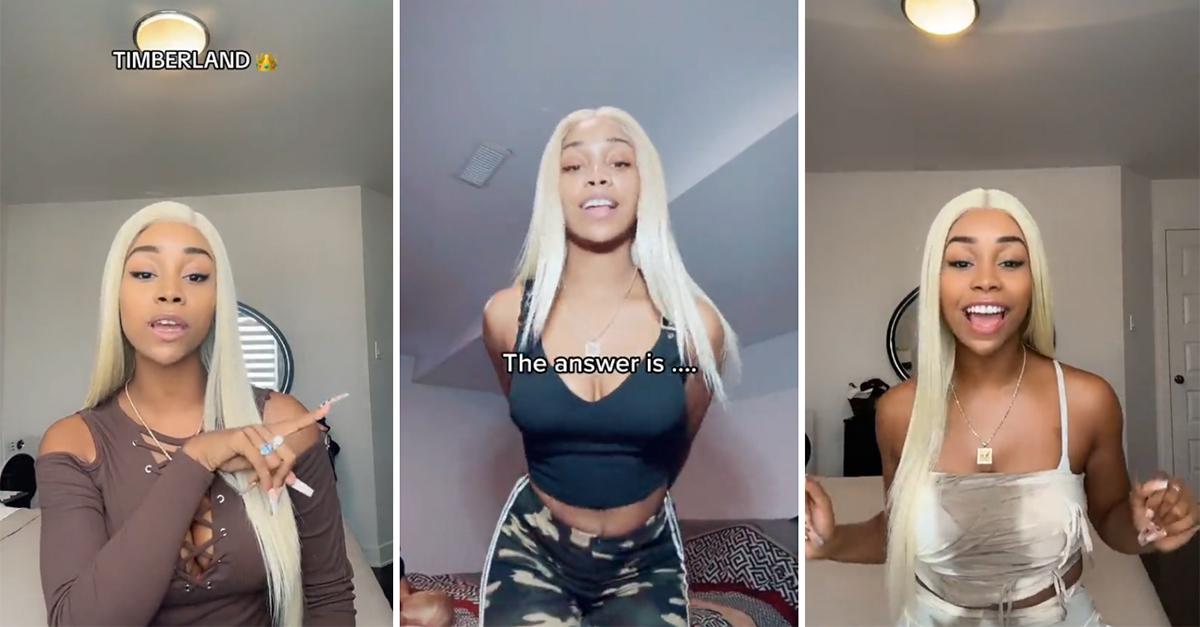 The Gist:
Pinkydoll is a TikTok user who participates in a trend known as NPC Streaming.
She reportedly makes upward of $7,000 per stream by reacting to TikTok gifts viewers send her.
Pinkydoll currently has more than 500,000 followers on TikTok and nearly 2 million Likes on the platform.
Ever since people learned how to start making money on the internet, folks have been making bank doing some pretty bizarre things. We've gone from monetized YouTube videos and video game streams to OnlyFans and ASMR content where people whisper sweet nothings into their mics or even crunch on stream to some truly absurd amounts of money. If you can do it on camera or with a mic, there's probably an audience for you that's willing to pay for these activities.
Article continues below advertisement
It may come off as weird, but hey, money is money. If you can find your niche and tap into a crowd that is undoubtedly out there that craves it, there's certainly nothing wrong with leaning in on those strange trends to make some of that bank.
After all, it's what propelled Pinkydoll on TikTok to massive popularity. This influencer gained traction at the beginning of 2023 with her streaming oddities and now she's making it rain. Here's what we know about her career and current net worth.
Article continues below advertisement
What is Pinkydoll's net worth? Here's what we know about the TikTok star.
Fedha Sinon, better known as Pinkydoll (@pinkydollreal) on TikTok is a Canada-based 19-year-old internet star who quickly gained popularity by pioneering the strange world of NPC streaming.
In case you aren't aware, NPC streams are exactly what they sound like. People go live on platforms like TikTok to literally behave like non-player characters from video games by looping motions and phrases with startlingly repetitive accuracy.
These streams have been growing in popularity over the past several months, with fans inexplicably mesmerized by NPC streamers' uncanny repetitive movements and surreal body language.
Pinkydoll is thought to be the trendsetter for the whole thing and is easily one of the most popular NPC streamers in the business today. As of this writing, she currently has over 538,000 followers on TikTok with over 1.8 million likes across her videos.
Article continues below advertisement
But how does that translate to her bank account? There are currently no official reports on her overall net worth, but she's undeniably earning that cheddar.
She makes most of her money through TikTok LIVE, where audience members can offer monetary Gifts that can be converted into actual money. During her streams, viewers can send her Gifts while she goes through her NPC loops live.
Her livestreams typically reach hundreds of thousands of viewers, many of whom contribute their own money to support her. She reportedly earns over $7,000 per day thanks to these streams too. Even though her net worth has yet to be made public, $7,000 for every stream is certainly nothing to sneeze at.
It may be strange to look at for some, but Pinkydoll's regular NPC streams appear to be wildly lucrative for her.