Does "Ice Cream, So Good" Mean Anything to You? Inside the Weird and Controversial World of NPC TikTok Streaming
TikTok LIVE is an unhinged dystopia, one that's home to the NPC streaming sub-genre. So, what is it? Here's why your Twitter timelines are suddenly cluttered with robotic, doll-like women.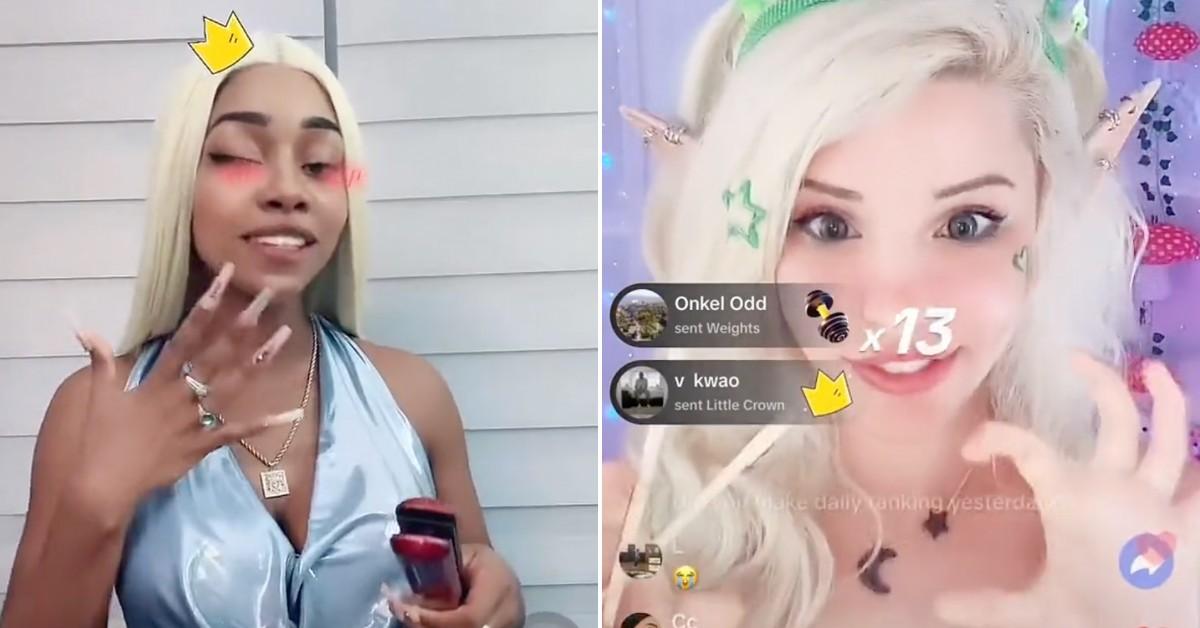 If you consider the dying hellscape that is Twitter to be your social media platform of choice (aka your preferred digital prison cell), you likely don't know much about the immersive oddities of TikTok LIVE streaming. Perhaps you Twitter heathens have seen hilarious LIVE snippets of @_itzpsyiconic_ — known for playing kooky characters like "Devout Christian, Caucasian, heterosexual woman" Terri Joe and her polar opposite cousin, Jeorgia Peach — chatting with A-list celebrities like Doja Cat and Madonna (who may or may not have done poppers on camera).
Article continues below advertisement
Or maybe you saw footage of Selena Gomez announcing her February 2023 break from social media via TikTok LIVE in the midst of the Hailey Bieber drama that lit up the internet. Said Twitter-viral LIVEs barely scratch the surface of clock app streaming. In fact, the TikTok LIVE underbelly is much more interesting.
A niche corner of TikTok LIVE streaming has finally made its way to Twitter, and people have questions. If you never thought you'd see the day internet users would pay to watch a beautiful woman pop single popcorn kernels using a hair straightener and repeat nonsensical phrases like "ice cream, so good" and "pop, amazing," boy do we have news for you!
Let's discuss the rapid ascension of TikTok's @pinkydollreal and the bizarre, controversial, and surprisingly lucrative world of NPC streaming.
Article continues below advertisement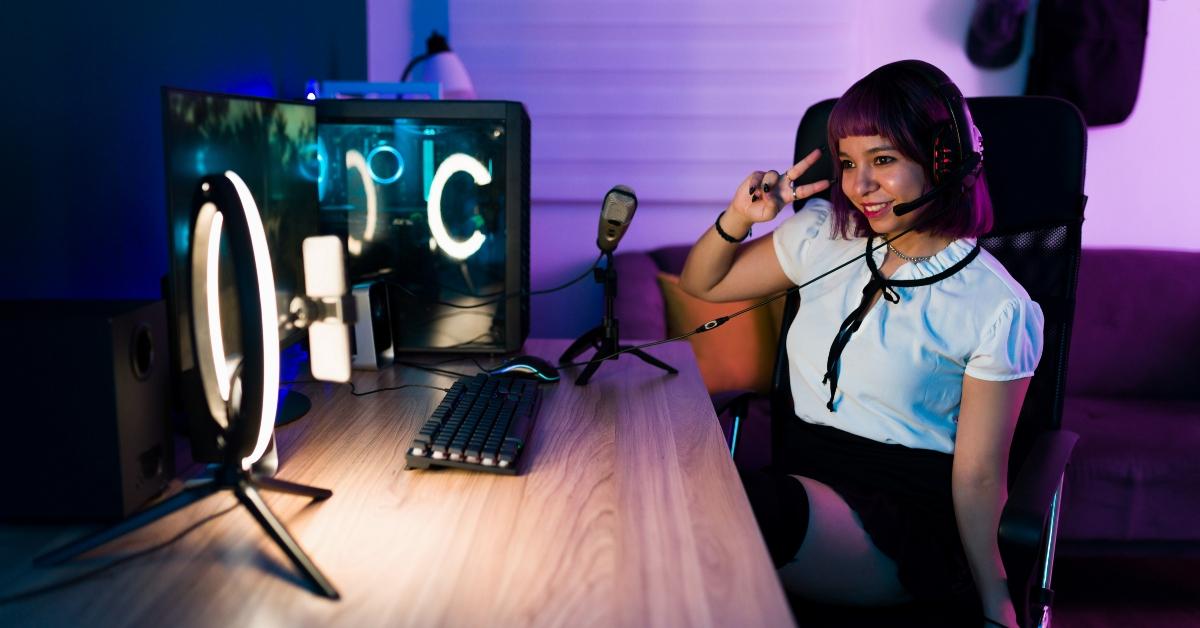 What is NPC streaming on TikTok?
Let's start by breaking down TikTok LIVE. Straight from the social media giant's website, TikTok LIVE "allows users and creators to interact in real time. You must be 18 years or older to go LIVE and send and receive Gifts during a LIVE video." TikTok — owned by Chinese tech firm ByteDance Ltd. — also stated that "LIVE and Gift functions are currently not available everywhere." The Gift function plays a significant role in NPC streaming.
Article continues below advertisement
In the gaming community, NPC stands for "non-player character" or "non-playable character." Essentially, NPCs are not operated by human players and simply exist to provide preset dialogue and catchphrases, give out tasks, and/or fill the game world. Animal Crossing's Blathers, Halo's Cortana, and the infamous Grand Theft Auto sex workers are all considered NPCs.
NPCs are also part of philosopher Nick Bostrom's simulation theory, but we won't open that can of worms.
Article continues below advertisement
NPC streamers model their behavior after video game NPCs, often performing repetitive, almost robotic gestures and phrases. Some — like "your very own AI Tamagotchi," @cherrycrush_tv — pull aesthetics, voices, and movements from anime.
As they stream, these influencers (typically young women) are seemingly devoid of any original personality or thought. This is by design. NPC streaming is fully rooted in performance, requiring both improv and acting skills. Unlike Selena Gomez's LIVE audience, NPC stream viewers aren't tuning in for a glimpse at humanity or realism.
Québec-based Pinkydoll, who exploded the Twittersphere in July 2023, is known for her soothing Siri-like voice and hair straightener-popcorn schtick. In exchange for monetary tokens, Pinkydoll repeats odd catchphrases like "got me feeling like a cowgirl," "yes, yes, yes," and "mm, coconut so good," as if she were programmed to do so. The Daily Dot's Gavia Baker-Whitelaw likened Pinkydoll's behaviors to "Uncanny Valley, but vaguely horny." (More on that later.)
Article continues below advertisement
Concerning the "meaning" behind Pinkydoll's sayings (which now live rent-free in our heads), Twitter user @alisonjbb attempted to ease the confusion.
"She's doing the sounds of the stickers that are being sent to her live, like that 'ice cream, so good!' because someone sent her an ice cream sticker," she wrote. "They earn money from each sticker sent by viewers."
Article continues below advertisement
TikTok LIVE and NPC streaming are riddled with controversy.
This kind of monetization has been criticized for its gambling-adjacent nature; BBC News even released a 2019 article titled "TikTok's Young Fans 'Exploited' For Digital Gifts." But this is only one controversy attached to NPC streaming.
Many believe NPC streaming allows viewers/donors to fulfill their control kinks, some comparing the influencer genre to OnlyFans and internet sex work. Comedian and journalist Meredith Dietz touched on this in a TikTok video, explaining that "enough people out there have something of a 'control fetish,' and that drives them to donate in exchange for feeling like they're controlling this real human like their own personal video game character."
Article continues below advertisement
"So, is that potentially dehumanizing for the creator? Sure, but isn't it dehumanizing to work, like, any corporate job?" she questioned. "There's simply a market for everything. You know people are selling their farts in jars, right?"
That is a solid point. And if you catch us buying mason jars in bulk, mind your business.
Article continues below advertisement
While the internet is brimming with opposing opinions on/analyses of NPC streaming — some arguing the sub-genre caters to pedophiles and encourages harmful parasocial relationships — many are applauding creators like Pinkydoll for their financial genius.
"Oh, y'all turned her UP. Her LIVEs are hitting like 20k to 50k now," Twitter user @kemimarie wrote. "That's hella money bro. Congratulations to her!! We love to see it!!!! Get yo bag, sis." It turns out ice cream is so good.
See, the more popular a streamer's LIVEs are, the more TikTok will reward them. According to the site, "TikTok awards Diamonds to creators based on the popularity of their content. As a creator, one way you can collect Diamonds is to receive Gifts from viewers on your LIVE videos." Creators then cash in their Diamonds for money or "virtual items."
Article continues below advertisement
Though the TikTok LIVE monetization model is absolutely contributing to our digital dystopia (and George Orwell is surely turning in his grave), we're just glad Pinkydoll and her NPC sisters are pop, pop, popping all the way to the bank. Yes, yes, yes!