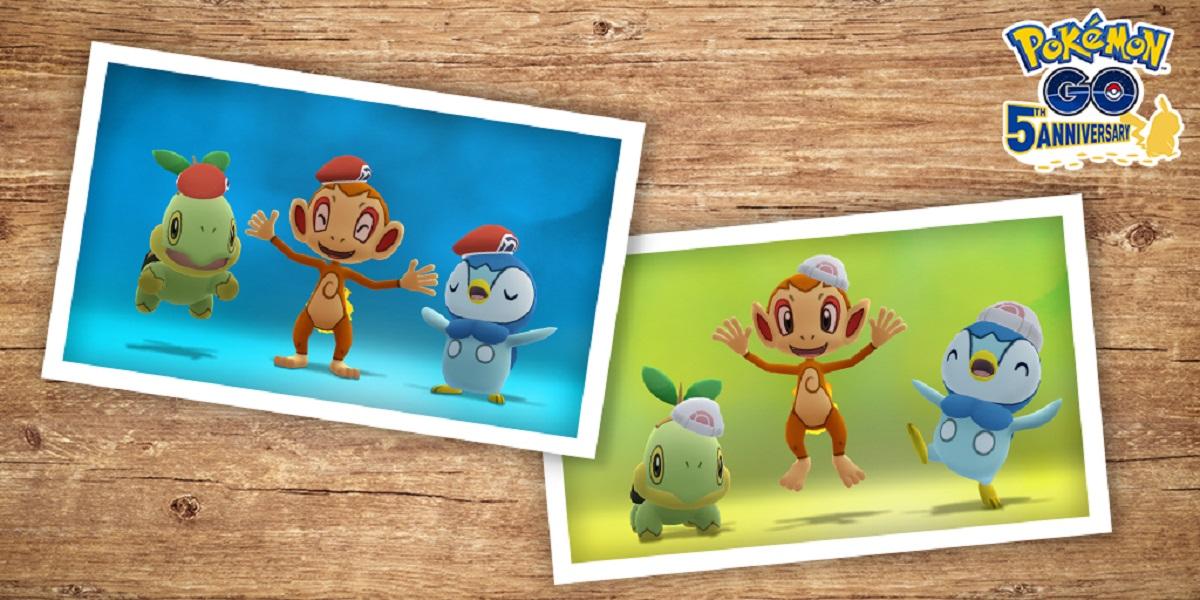 'Pokémon Go' Celebrates the 'Brilliant Diamond' and 'Shining Pearl' Release With an Event
There's always a reason to celebrate in Pokémon Go. Whether there's a popular holiday in the real world or the franchise has a special occasion on the horizon, there's no shortage of fun events to be had when walking around to catch Pokémon. And for fans of Pokémon, there are few occasions more special than new Pokémon games on the Nintendo Switch.
Article continues below advertisement
Remakes of 2006's Pokémon Diamond and Pokémon Pearl will soon arrive on the Switch. Brilliant Diamond and Shining Pearl will have trainers travel back to the Sinnoh region in a completely refurbished adventure. To celebrate the upcoming release, Pokémon Go has plenty of event goodies and new costumed Pokémon to catch. The new event will last from Nov. 16 to Nov. 21, so be sure to check it out while you still can.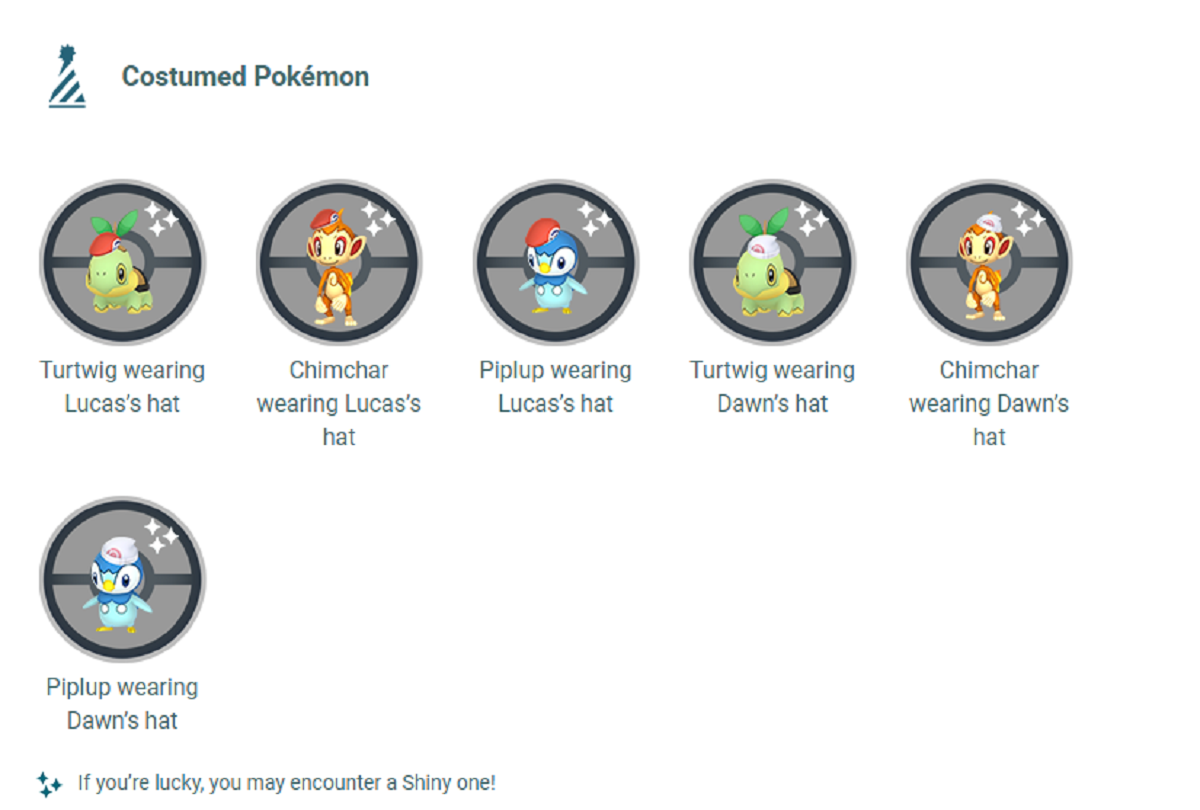 Article continues below advertisement
Here's what the 'Brilliant Diamond' and 'Shining Pearl' event have in store.
The event is divided into two parts. In each part, different costumed Pokémon will appear, and different Sinnoh-specific Pokémon will appear more frequently in the wild. Part 1, "Brilliant Diamond," will feature Sinnoh starters Turtwig, Chimchar, and Piplup wearing trainer Lucas's hat. You'll also be able to encounter Bunearys, Stunkys, and Kricketots more often.
Part 2, "Shining Pearl," will have the Sinnoh starters in trainer Dawn's hat, with Glameows and Slowpokes showing up.
Part 1 will take place from Nov. 16 to Nov. 18, and Part 2 will take place from Nov. 18 to Nov. 21. Anyone who catches all of the costumed Pokémon during the event will earn 1000 EXP, 3000 Stardust, and a Froslass encounter.
Article continues below advertisement
There will also be plenty of event bonuses available throughout the entire event. Cresselia will appear during Five-Star Raids, and Mega Lopunnys will show up during Mega Raids, so you can work together with other trainers to try and catch them. Other raids will include regular Lopunnys, Tyranitars, or Gallades.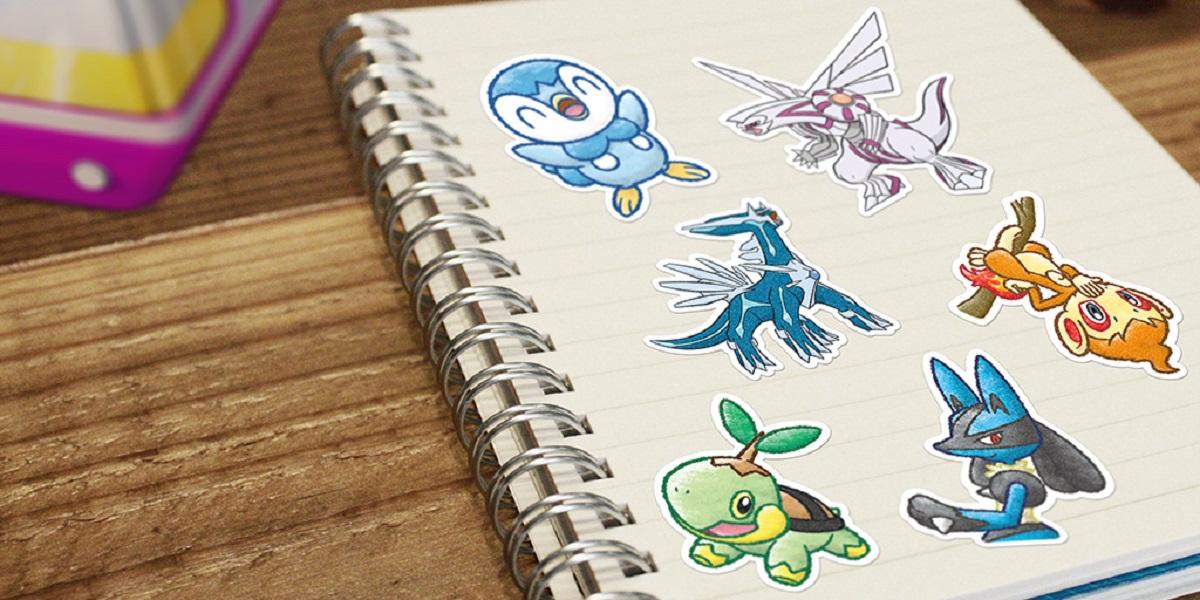 Article continues below advertisement
Hatching Pokémon eggs will also occur more quickly. Regular Incubators will only require half their usual walking distance to hatch an egg, and Super Incubators will only require a third of their walking distance. Speaking of eggs, you will also be able to hatch Bonslys, Riolus, Budews, Mime Jrs., and Happinys throughout the event.
There are plenty of new avatar items and other treats as well.
New Pokémon aren't the only goodies you'll be able to obtain during the event. Players are now able to purchase Turtwig, Chimchar, and Piplup costumes in the in-game shop. You can also obtain various Sinnoh-style costume pieces like hats, tops, backpacks, and shoes for free! These items will be up in the shop indefinitely.
Sinnoh-themed stickers will also be available at PokéStops, in Gifts, and in the shop. Purchasing Event Boxes will grant you 20 Poké Balls and one Sinnoh Stone, while Great Boxes will contain three Super Incubators, two regular Incubators, and one Lure Module.
Pokémon Brilliant Diamond and Pokémon Shining Pearl will be released on the Nintendo Switch on Nov. 19.