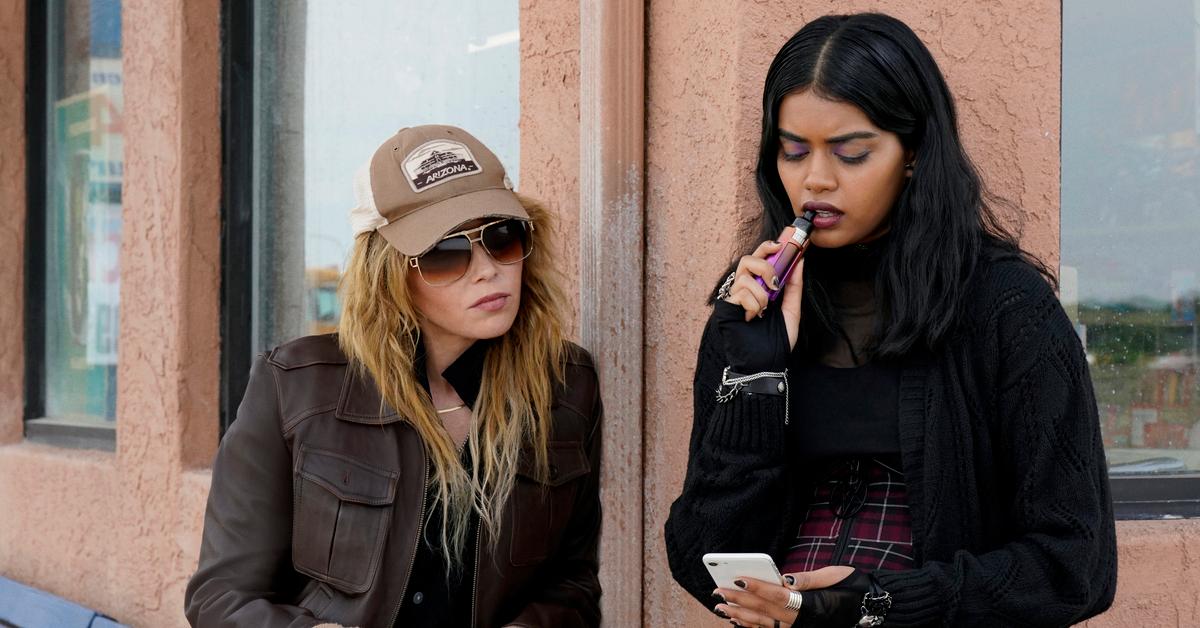 When Do New Episodes of 'Poker Face' Release on Peacock?
The new Peacock drama Poker Face is already stirring up excitement, and it's not hard to see why. The TV series comes from the mind of Knives Out and Glass Onion filmmaker Rian Johnson, and it stars film and TV favorite Natasha Lyonne in the lead role. Natasha (whose other small-screen credits include Netflix's Russian Doll and Orange Is the New Black) stars as Charlie Cale, a walking lie detector.
Article continues below advertisement
Viewers quickly came to love the show's combination of private investigator-esque drama and road trip-style humor after its Jan. 26 premiere. However, something that's also quickly bubbled up is confusion about when the show actually streams.
Peacock has taken an unconventional approach to Poker Face episodes, which seems fitting for a quirky character like Charlie. But it's not hard to decipher — keep reading to find out the Poker Face episode release schedule and more important details.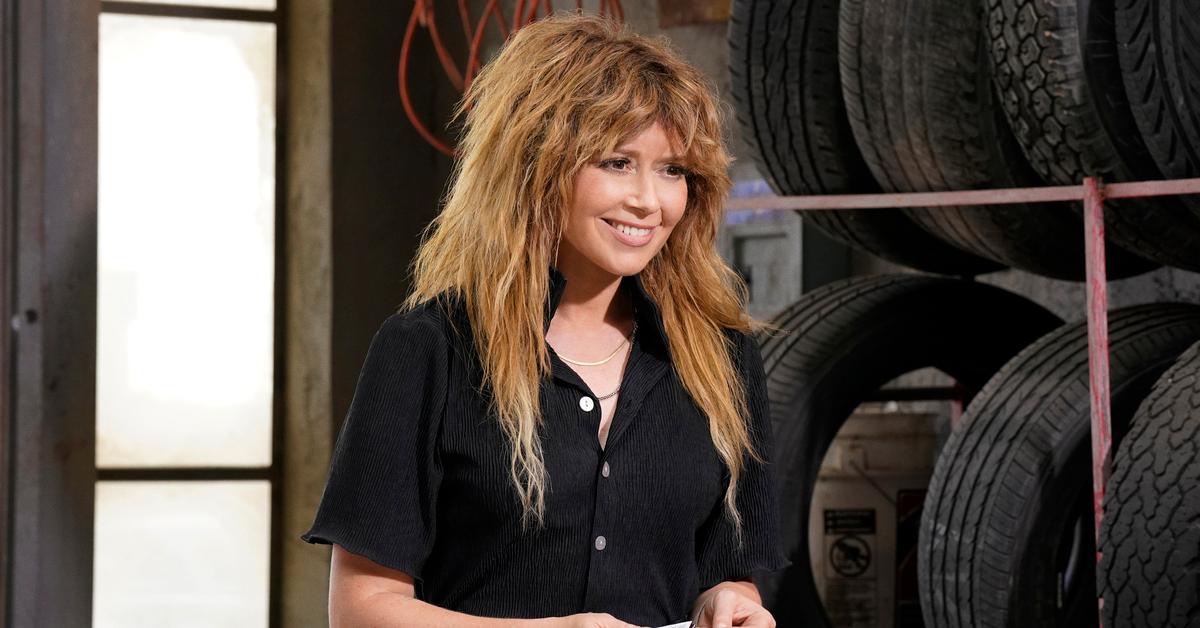 Article continues below advertisement
How many episodes are in 'Poker Face' Season 1?
One of the mysteries regarding Poker Face is just how much time fans will be spending with Charlie. According to Peacock's press release, there are just 10 episodes in Season 1. However, that number is in line with other Peacock original series.
And because the show is promoted as a "mystery of the week" series, there's no indication that Peacock is planning this to be a limited series or miniseries.
Much like procedurals have cases of the week and some genre shows have monsters of the week, Charlie could go on solving crimes for as long as Rian wants to keep the show going. The series hasn't been renewed for Season 2 just yet, but based on its popularity, it would not be a shock if it comes back for another 10 episodes.
Article continues below advertisement
When do new 'Poker Face' episodes come out on Peacock?
Peacock surprised viewers with its Poker Face release schedule. The streaming service dropped the first four episodes ("Dead Man's Hand," "The Night Shift," "The Stall" and "Rest in Metal") simultaneously on Jan. 26. That's very different from most streamers, which either release a whole season at once or parse the episodes out over several weeks.
So, when can fans watch new Poker Face episodes going forward?
Article continues below advertisement
After making a big splash with the multi-episode premiere, Peacock is settling down into a more conventional schedule. Poker Face episodes 5-10 will release one at a time every Thursday until March 9, 2023.
The episodes will be available online at 3:01 a.m. ET / 12:01 a.m. PT.
This works out better for fans, who can enjoy the show over the next month-plus. If Peacock hadn't changed its release plans, the season would be done in just over two weeks!
Article continues below advertisement
Where does 'Poker Face' take place?
Peacock's Poker Face starts in Las Vegas, Nevada, where Charlie is caught using her uncanny lie-detecting ability to win poker tournaments (hence the show's title).
However, to accommodate the "mystery of the week" format, the show's first episode establishes that Charlie goes on the run to evade capture by a ruthless casino henchman (portrayed by Law & Order's Benjamin Bratt).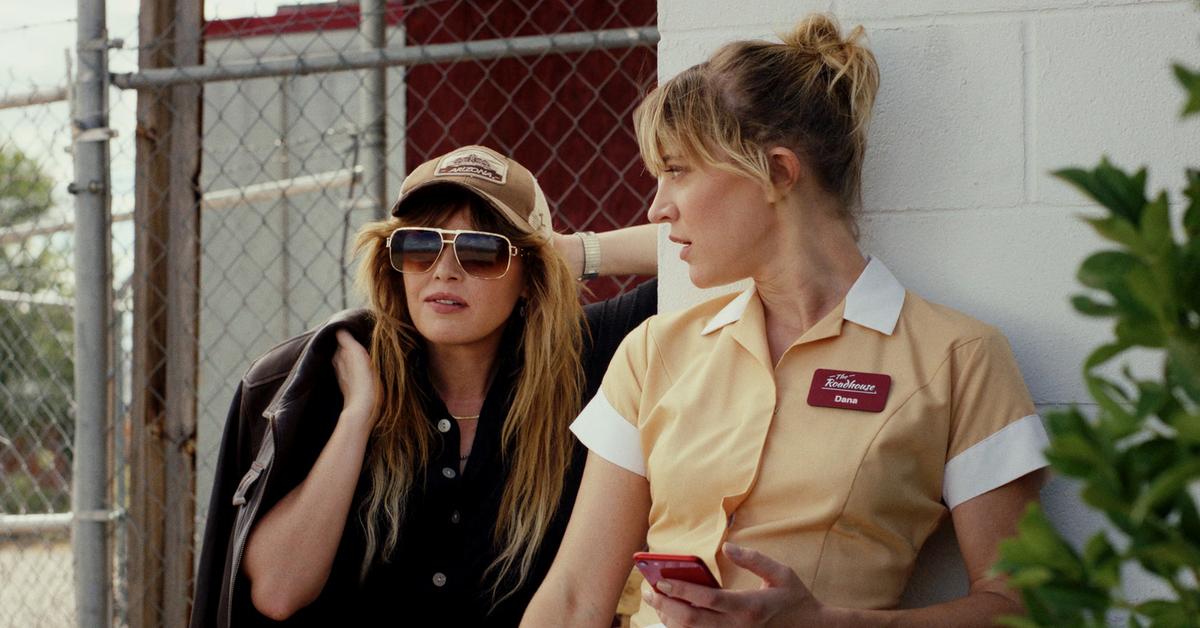 The second episode, "The Night Shift," takes place in New Mexico. This pattern will continue throughout the first season as Charlie tries to stay one step ahead of her enemies, unless she's somehow caught or returns to Las Vegas to confront them (perhaps in the season finale?)
But while Charlie is hard to find, details on how to watch Poker Face are not. Now fans won't have to miss an episode and they can follow this unlikely hero around the country.