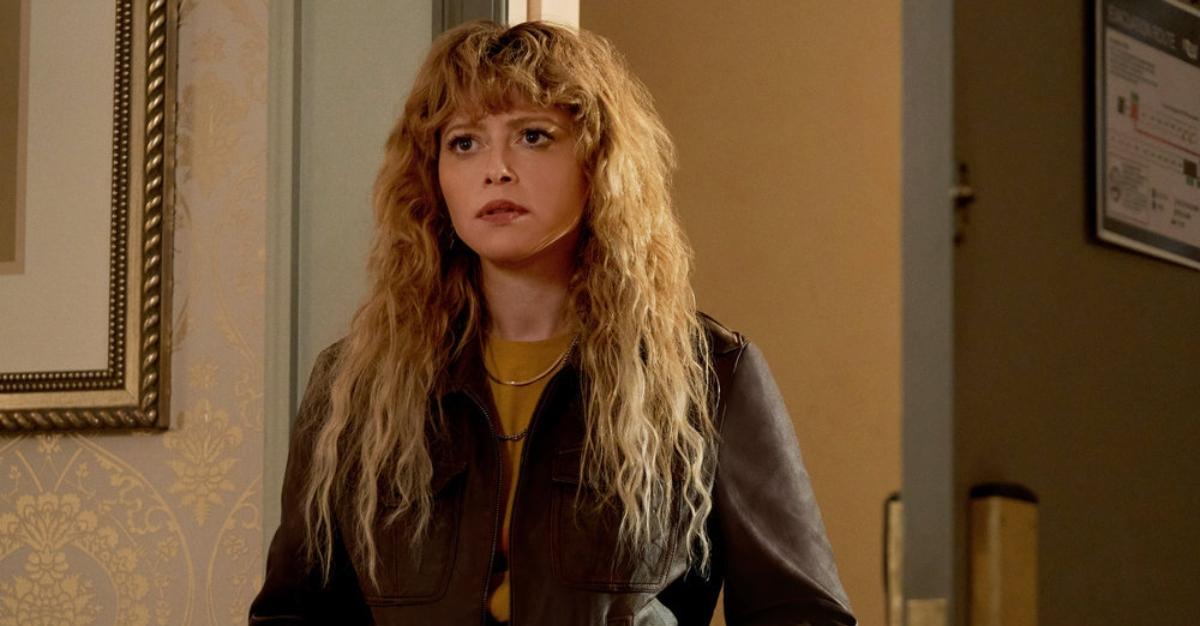 Rian Johnson's 'Poker Face' Shares a Special Connection to the 'Knives Out' Universe
Article continues below advertisement
In his new mystery-of-the-week series starring Natasha Lyonne as gifted casino employee Charlie Cale, Poker Face possesses a surprising connection to the Knives Out cinematic universe.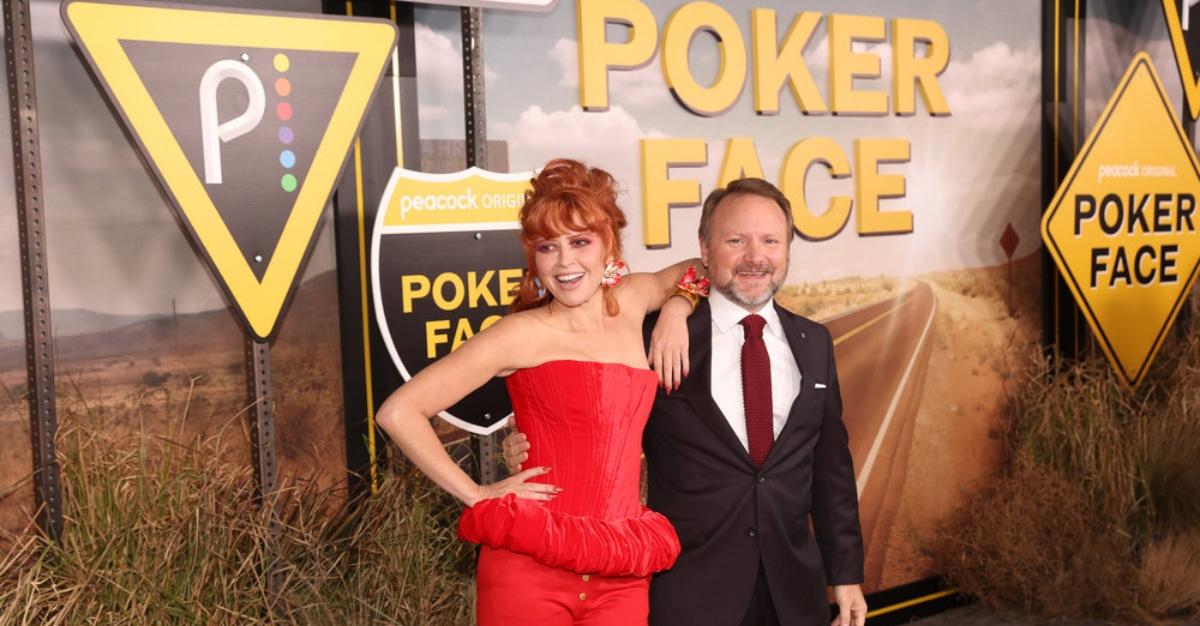 Article continues below advertisement
Are 'Poker Face' and 'Knives Out' related?
Poker Face shares a special connection to Johnson's past projects.
In a recent interview with Variety, the creator revealed the secret relationship between his upcoming murder mystery and the elaborate world of Knives Out.
At the beginning of Glass Onion: A Knives Out Mystery, world-class detective Benoit Blanc (Daniel Craig) finds himself in a funk during the Covid-19 lockdown.
During the scene, the Southern detective is taking a bubble bath and playing the party game "Among Us" with his friends.
Suddenly, the game ends with Blanc caught as the imposter, and the camera pans to a Zoom call featuring none other than Stephen Sondheim, Angela Lansbury, Kareem Abdul-Jabbar, and of course, Natasha Lyonne.
Article continues below advertisement
While the four-way celebrity cameo appears rather ordinary, here's the twist:
"You ready for a real kind of reality twist? So in the cameo in 'Glass Onion,' [Natasha Lyonne is] playing herself — but she's in hair and makeup as Charlie in her trailer in between setups on the set on the set of 'Poker Face,'" Johnson said.
"So in the world of 'Glass Onion,' 'Poker Face' is a show that his friend Natasha is shooting. It's a twisted web that we weave."
Article continues below advertisement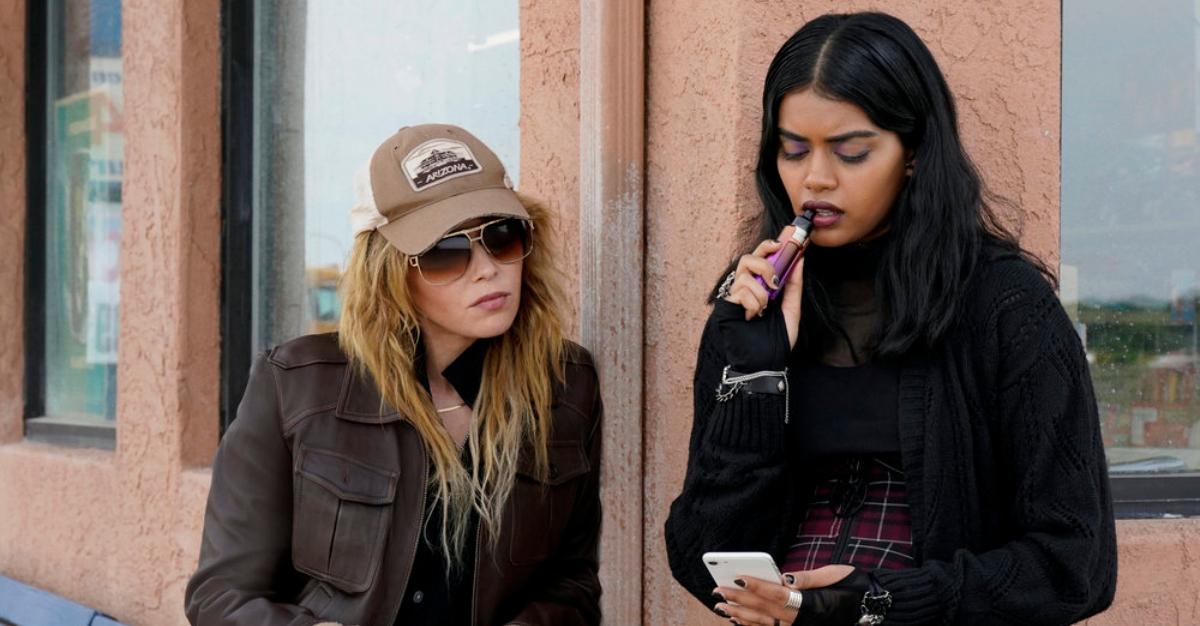 What is 'Poker Face' about?
Paying homage to the 1970s crime drama series Columbo, Poker Face is a riveting howdunit tale.
Per Peacock's official series synopsis, "Poker Face is a 10-episode mystery-of-the-week series following Natasha Lyonne's Charlie, who has an extraordinary ability to determine when someone is lying. She hits the road with her Plymouth Barracuda and with every stop encounters a new cast of characters and strange crimes she can't help but solve."
Article continues below advertisement
Guest stars in Poker Face will be plentiful (there are more than 30!) and include appearances by Adrien Brody, Chloë Sevigny, Clea DuVall, Dascha Polanco, Hong Chau, Megan Suri, Jameela Jamil, Joseph Gordon-Levitt, Stephanie Hsu, and more.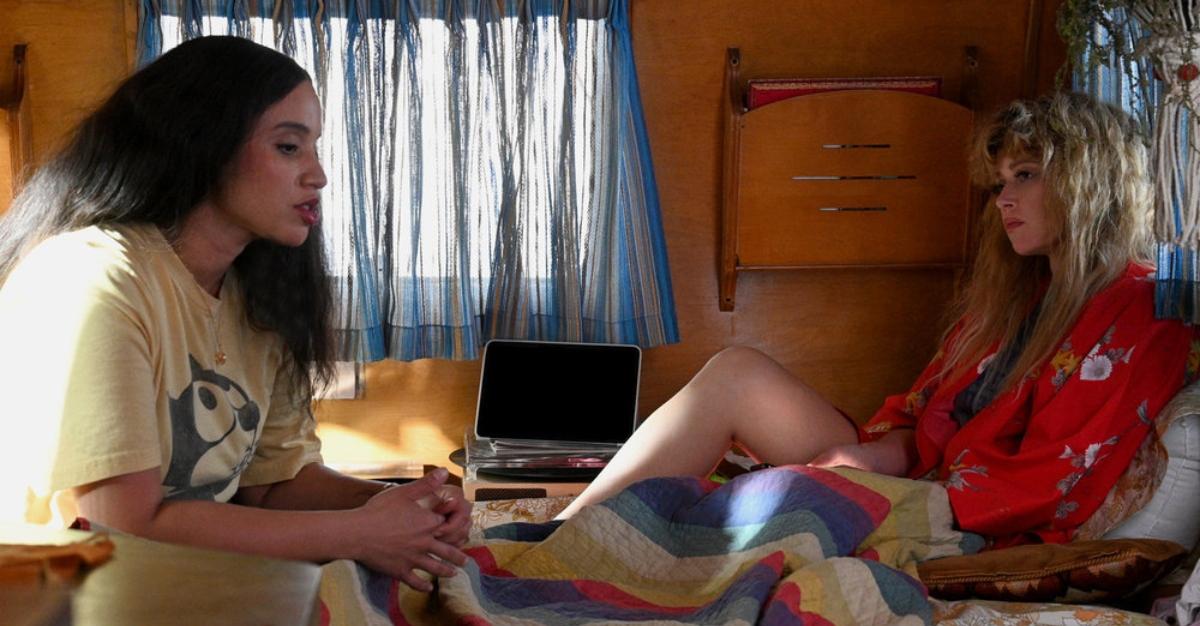 When does 'Poker Face' premiere?
The first four episodes of Poker Face will be available for streaming on Thursday, Jan. 26 on Peacock. The following six episodes will be released every week following the series premiere.