Paying Tribute to Stephen Sondheim Just Got Easier With Our Musical Movie Streaming Guide
Many are mourning the loss of musical theater icon Stephen Sondheim. We can honor him by streaming musicals like 'Gypsy' and 'Company.'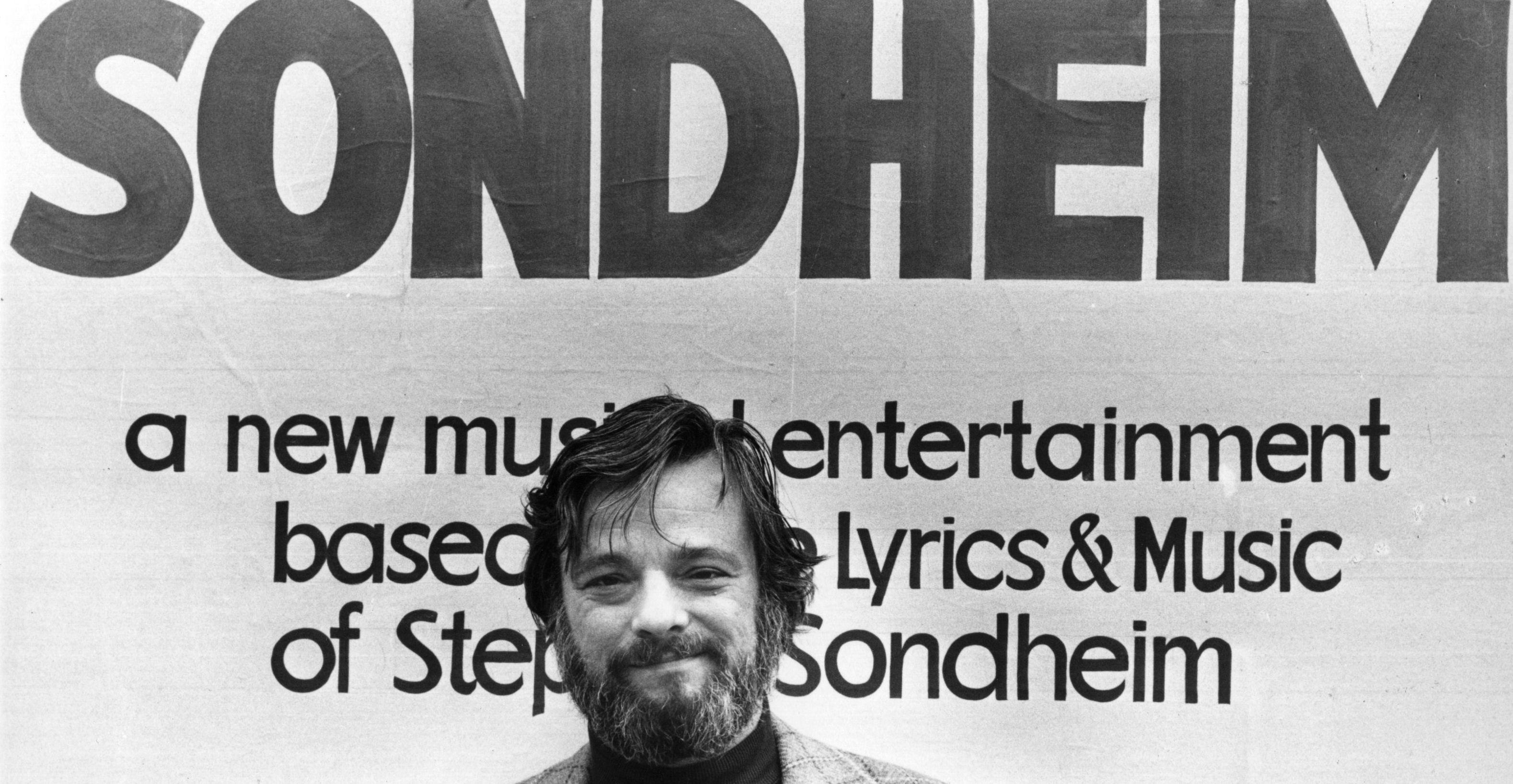 On Friday, Nov. 26, the world lost a legend in musical theater: Stephen Sondheim. A pupil of Oscar Hammerstein II and a mentor to Jonathan Larson and Lin-Manuel Miranda, Stephen was one of the greatest forces in not only musical theater but in all of pop culture. Now, musical and movie lovers alike want to find a way to honor the late legend.
Article continues below advertisement
From Gypsy and West Side Story, to Sweeney Todd and Into the Woods, many of Stephen's musicals are just a click away. Not only that, but beyond his stage musicals and movie musicals, there are a plethora of documentaries about Stephen's life, his work, and his influence. Here are all the Stephen Sondheim movies and musicals available to stream.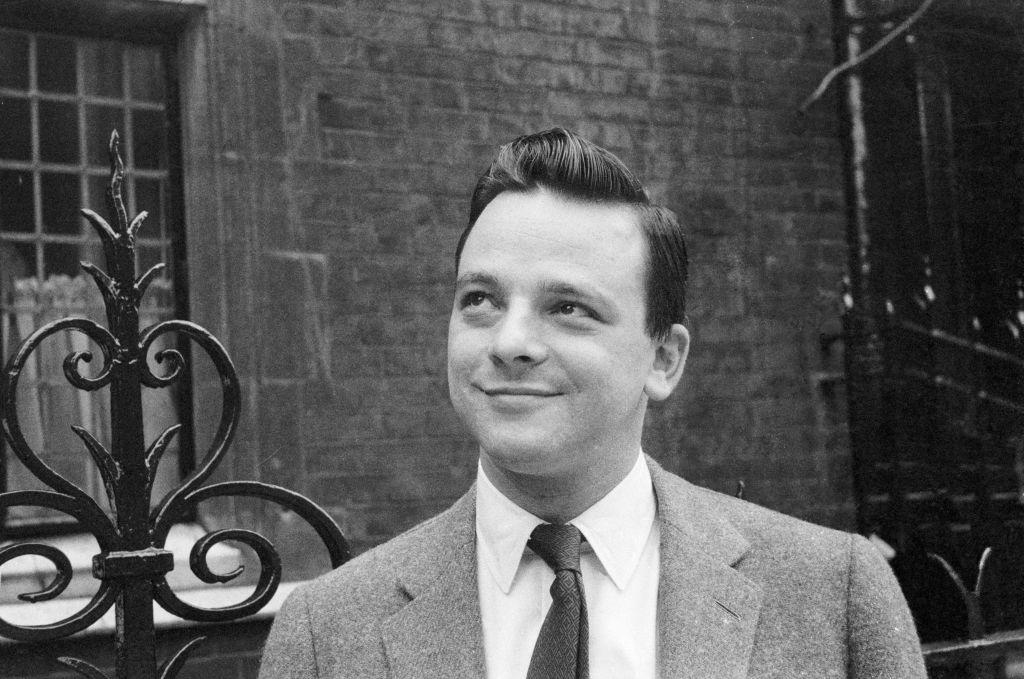 Article continues below advertisement
Stream several movie musicals made for the screen featuring Stephen Sondheim's music and lyrics.
Going all the way back to the 1950s, some of Stephen Sondheim's first jobs were writing lyrics alongside already iconic composers. In 1961, West Side Story was brought to the screen with music by Leonard Bernstein and in 1962, Gypsy followed suit with music by Jule Stine. Both are available to stream on HBO Max.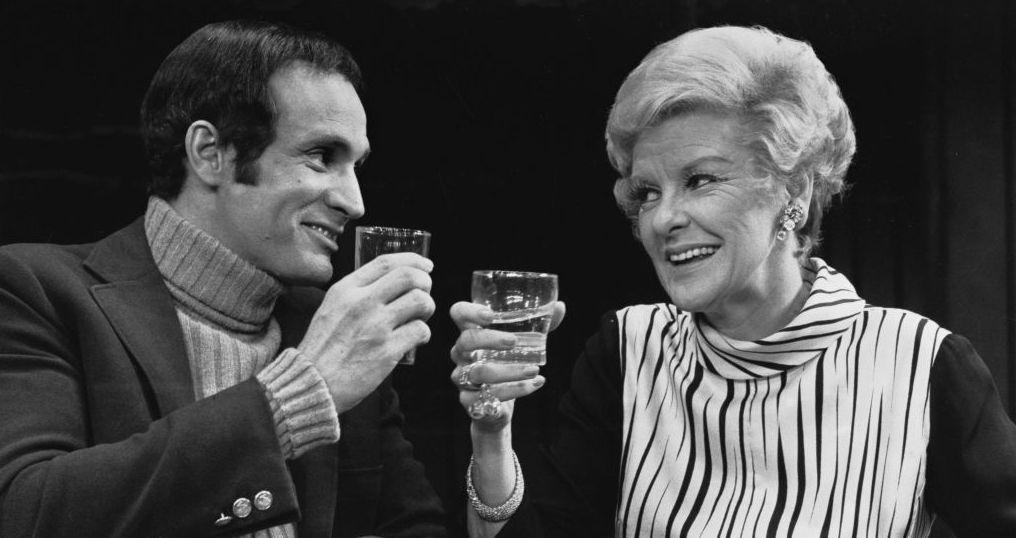 Article continues below advertisement
In 1966, a film version of A Funny Thing Happened on the Way to the Forum, with music and lyrics both by Stephen Sondheim, premiered starring Zero Mostel, Jack Gilford, and Michael Crawford. The movie is available to stream on Pluto TV and Tubi. You can also rent the film on Amazon, Apple TV, and Google Play.
Of course, we can't forget the 2007 Tim Burton-directed Sweeney Todd (available to stream on Hulu, Paramount Plus, and Amazon Prime) starring Johnny Depp and Helena Bonham Carter. This bloodthirsty musical adapted Stephen's penchant for unorthodox musicality and clever lyricism into a modern-day Burton-esque steampunk film.
Article continues below advertisement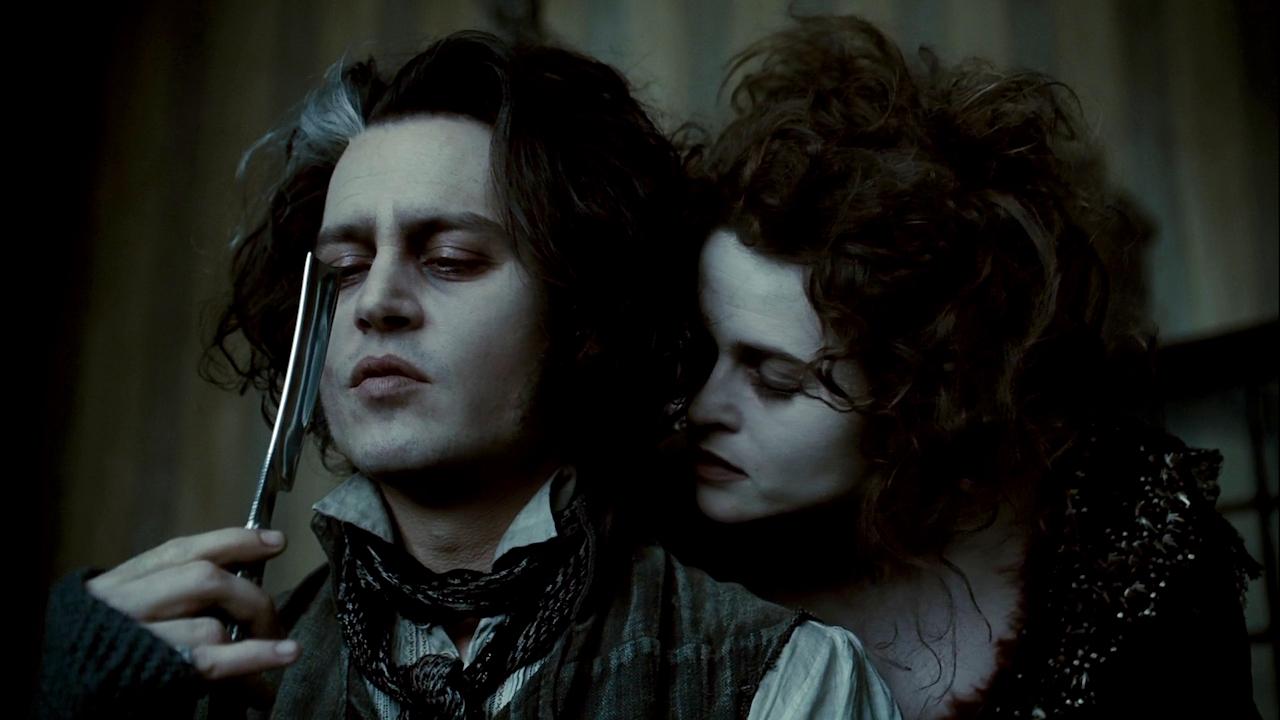 Finally, Into the Woods, the Rob Marshall-directed adaptation of one of Stephen Sondheim's most commercial successes, brought musical theater to the mainstream in 2014. While not considered the best adaptation by many musical theater aficionados, it's still worth watching for Meryl Streep's version of The Witch. Stream on Disney Plus.
Article continues below advertisement
There are also many recorded stage productions of Stephen Sondheim musicals available to stream online.
Although we have a wonderful Sweeney Todd movie, it's always worth going back to the musical's roots. A filmed 1982 production starring George Hearn and Angela Lansbury is available to rent on Amazon and Apple TV.
Follies in Concert (available to stream on Broadway HD) — starring George Hearn, Elaine Stritch, Mandy Patinkin, and Liz Callaway — includes exclusive backstage footage from the 1985 production. This concert version of the musical that features an unmatched emotional ballad, Losing My Mind, is a must-see.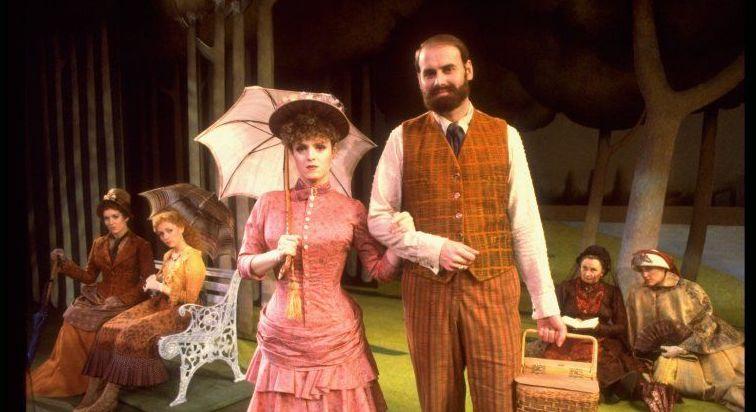 Article continues below advertisement
In 1986, Sunday in the Park With George (available to stream on Apple TV Plus), considered by many to be one of Stephen's strongest pieces, was filmed starring Mandy Patinkin and Bernadette Peters.
One year later, a production of Into the Woods (available to rent on Amazon or Apple TV) was filmed, once again starring Bernadette as The Witch, and it is considered to be the best version of the popular musical.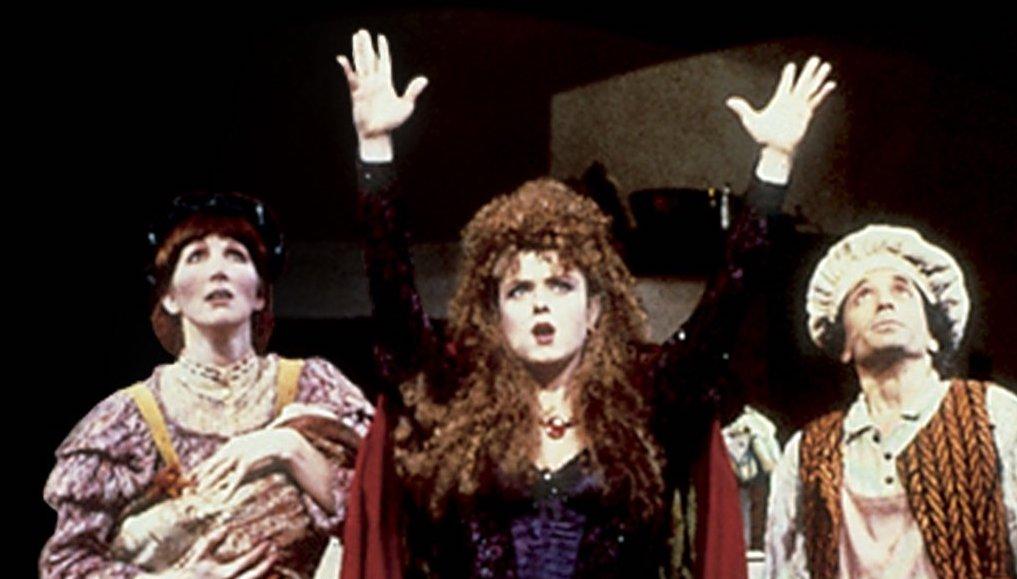 Article continues below advertisement
That's not all though: a 2000 musical tribute to Stephen Sondheim — starring Carol Burnett, George Hearn, and more — called Putting It Together is available to stream on Broadway HD.
Company (which is streaming on YouTube), another of Sondheim's best with a current gender-bending run on Broadway, filmed its 2006 revival starring Raul Esparza for PBS. (A 2010 concert of Company starring Neil Patrick Harris and Stephen Colbert is another popular rendition, but unavailable to stream.)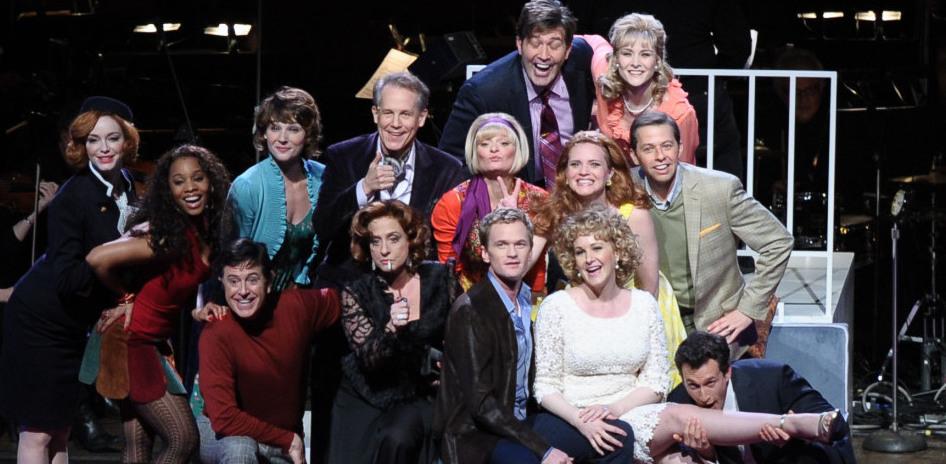 Article continues below advertisement
Finally, as if we didn't already have enough versions of Into the Woods, a 2010 version starring Ted Lasso's Hannah Waddingham as The Witch is available to stream on Broadway HD. For folks who need something a little more modern than the 1987 version but aren't quite sold on the Disney movie musical, this is the production to watch.
In addition to movie musicals, documentaries featuring and about Stephen Sondheim are available to stream.
Going all the way back to the original 1970 production of Company, it's worth checking out the 1970 documentary made about the creation of its cast album, titled Original Cast Album: Company (available to stream on the Criterion Channel). Directed by D.A. Pennebaker, it's an unforgettable look behind the scenes of Stephen's process.
(For a bonus, the Documentary Now parody episode, "Co-op: Original Cast Album" is a hilarious and irreverent spoof of its predecessor, starring John Mulaney as a Sondheim-esque composer.)
Article continues below advertisement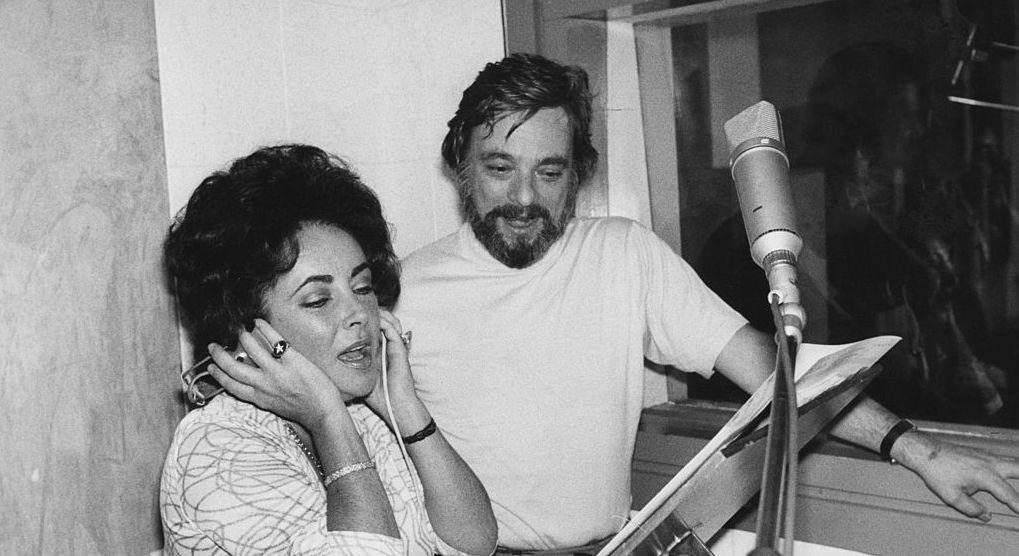 A 2013 documentary, Six by Sondheim, is a tribute to the musical theater icon. This doc on HBO Max details his life and work through the perspective of six of his most iconic songs, including Being Alive and Send in the Clowns.
Then, in 2016, Best Worst Thing That Could Ever Happen (available to stream on Netflix) delved into how Stephen's 1981 musical, Merrily We Roll Along, was a complete flop. It reminds us that not all legends are untouchable or forever beloved.
Article continues below advertisement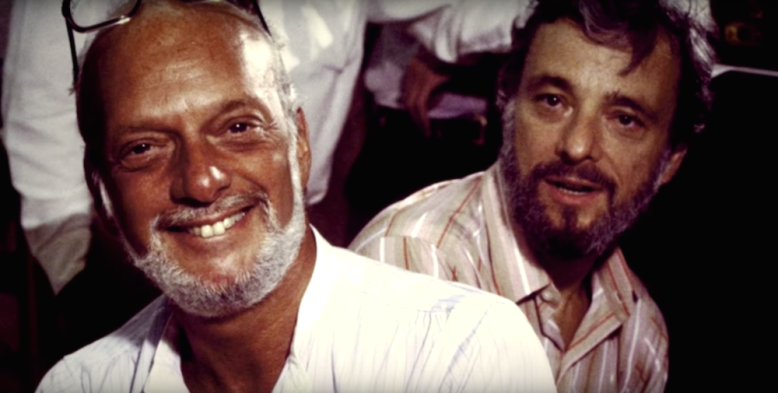 Finally, during the cabin fever of the COVID-19 pandemic in 2020, Broadway stars came together to celebrate the legend's 90th birthday. Take Me to the World: A Sondheim 90th Birthday Celebration (available to watch on YouTube), hosted by Raul Esparza, features favorites like Mandy Patinkin, Patti LuPone, Bernadette Peters, and more, paying tribute in song to Stephen Sondheim over Zoom.
Article continues below advertisement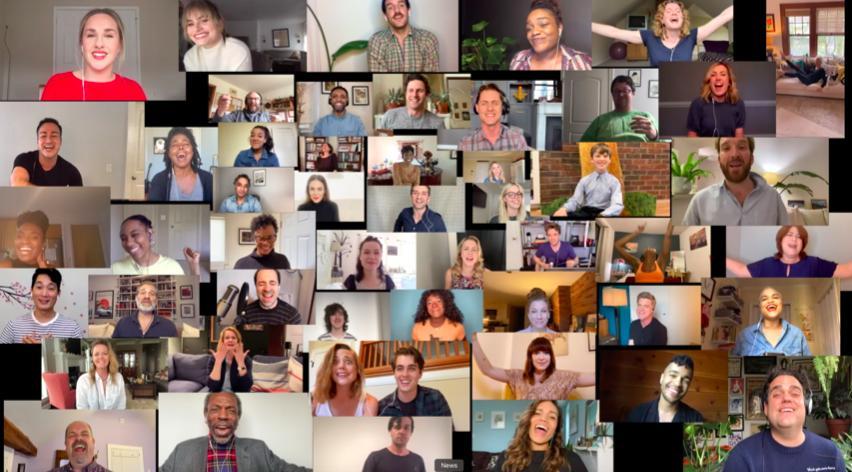 Between his musicals, filmed stage productions, and those made for the screen, there are a lot of ways for us to pay tribute to Stephen Sondheim's legacy. Whether we're just watching or singing along, Broadway fans and scholars alike can still find joy in his prolific music and lyrics from decades past — likely, for decades to come.