The Moondance Diner in 'Tick, Tick... Boom!' Is Real, but It's Not in New York Anymore
Netflix's new musical drama has some basis in real life events and landmarks. But does the protagonist's restaurant, Moondance Diner, actually exist?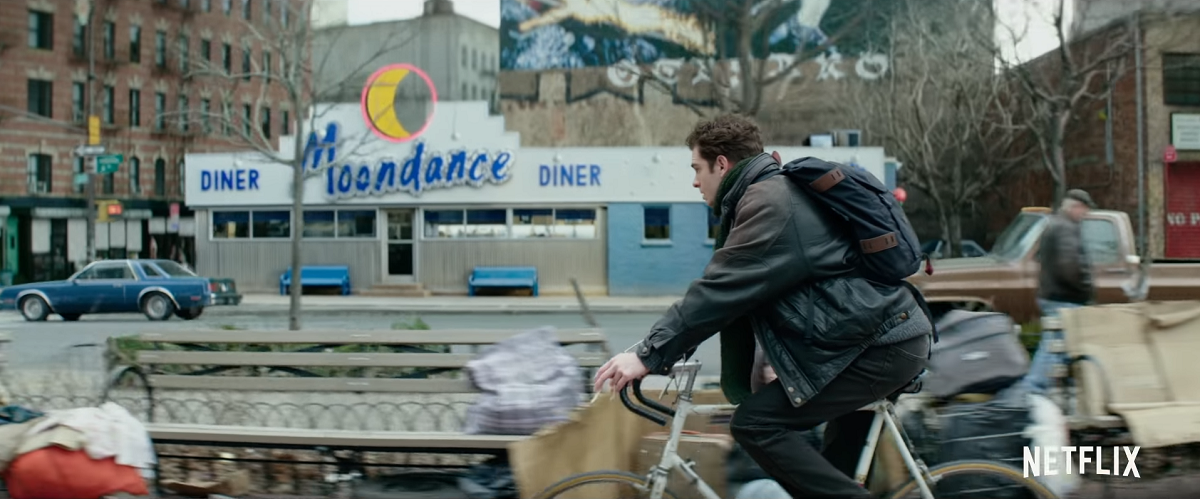 In case you're not keen on streaming movies about art thieves or shows about space bounty hunters on Netflix this weekend, there's always Tick, Tick... Boom! Directed by the ever-popular Lin-Manuel Miranda, this new film adapts a 2001 musical by American composer Jonathan Larson, who also composed the Tony Award-winning Rent.
Article continues below advertisement
The semi-autobiographical film follows Jonathan Larson (Andrew Garfield) in the early 1990s as he tries to pursue a career in musical theater and the flurry of life-changing events he experiences in the week leading up to his 30th birthday. The film also stars Alexandra Shipp, Robin de Jesús, and Vanessa Hudgens. It draws from plenty of real-life events and landmarks, one of the most notable of which is Jonathan's place of work, the Moondance Diner.
While working as a waiter in this little survival job, the Moondance Diner was an important stepping stone in Jonathan's career. And since the film depicts his life, does that mean the diner is real as well?
Article continues below advertisement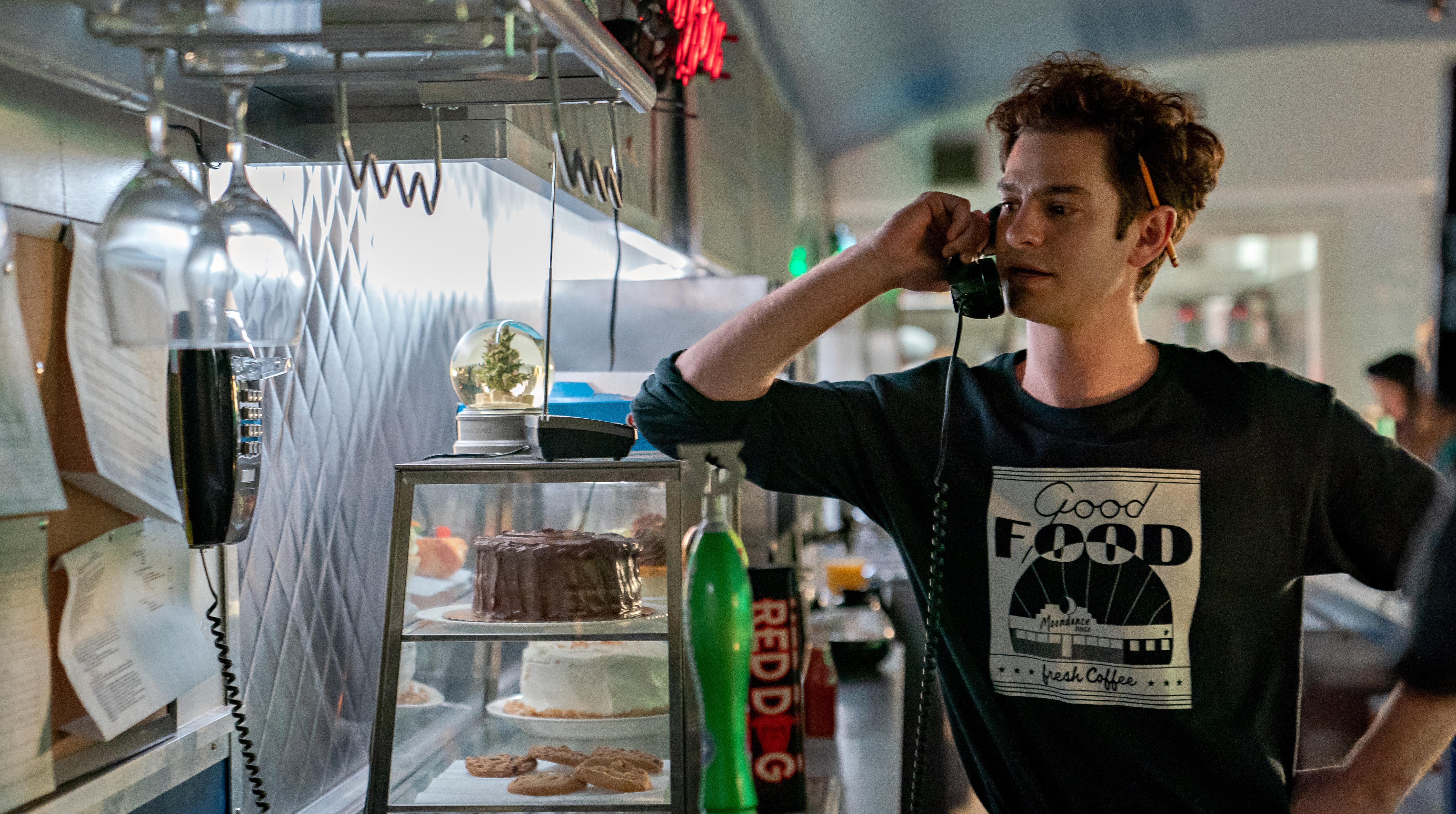 Is the Moondance Diner real?
Not only is the Moondance Diner a real place, but it also has a long history in the world of film and television. The Moondance Diner was originally located in SoHo at 80 Sixth Avenue between Grand Street and Canal Street. The restaurant was known for its unique revolving moon sign. It was hardly spacious, having enough seating for 34 guests between tables and stools. Jonathan Larson reportedly worked at this establishment for 10 years as he made his way toward Broadway.
Article continues below advertisement
While the location is featured prominently in Tick, Tick... Boom!, the Moondance Diner has made appearances in several shows and movies that are based in New York. In Friends, Monica Geller (Courteney Cox) works at the establishment, which was depicted as having a 1950s theme. The HBO show Sex and the City also filmed several scenes there. In 2002's Spider-Man, Mary Jane Watson (Kirsten Dunst) can be seen storming off from the diner after ending a stressful shift.
Article continues below advertisement
The Moondance Diner still exists today. Well, sort of.
Believe it or not, the Moondance Diner still exists today, though not exactly in the way you might expect. In 2007, the restaurant was closed down and scheduled for demolition after it could no longer afford the increasing rent. In an effort to preserve the restaurant, Moondance was donated to the American Diner Museum. It was subsequently purchased by new owners Vincent and Cheryl Pierce for $7,500. The space is currently occupied by the James Hotel.
The restaurant was then loaded onto a truck and moved to La Barge, Wyo., where it was reopened in 2008 to moderate success. That is until 2012, when a decline in the Wyoming gas drilling industry caused Moondance to close its doors once again. As of 2012, the restaurant was put up for sale again for $300,000.
"It's heartbreaking," Cheryl Pierce told New York Daily News in 2012. "It's almost like a death in the family."