Who Dies in 'Knives Out 2'? Solving Rian Johnson's Whodunit Sequel
Who dies in Netflix's 'Knives Out 2'? Here's what to know about Rian Johnson's whodunit sequel, 'Glass Onion: A Knives Out Mystery.'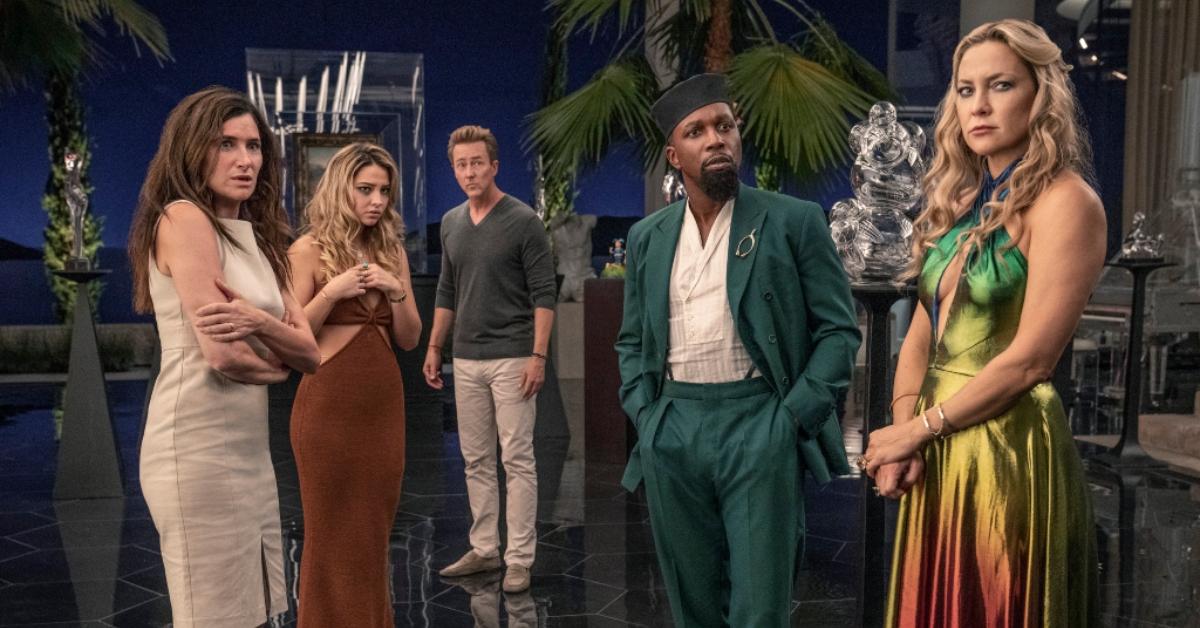 Spoiler alert: This article contains major spoilers for Glass Onion: A Knives Out Mystery.
The game is afoot.
Rian Johnson's Knives Out sequel — Glass Onion: A Knives Out Mystery — follows Detective Benoit Blanc (Daniel Craig) who is invited to billionaire businessman Miles Bron's (Edward Norton) private island in Greece with a group of Bron's close friends in order to solve the mystery of his "murder."
Bron's friends include former business partner Andi Brand (Janelle Monáe), Connecticut governor Claire Debella (Kathryn Hahn), scientist Lionel Toussaint (Leslie Odom Jr.), former model turned fashion designer Birdie Jay (Kate Hudson), Birdie's assistant Peg (Jessica Henwick), social media influencer Duke Cody (Dave Bautista), and Duke's girlfriend Whiskey (Madelyn Cline).
Article continues below advertisement
In this whodunit film, everyone is a suspect and each of Miles's friends has their own secrets and lies that they are willing to do anything to protect — even if they have to kill one of their own. So, who dies in Knives Out 2?
Keep reading to find out more about Netflix's murder-mystery movie.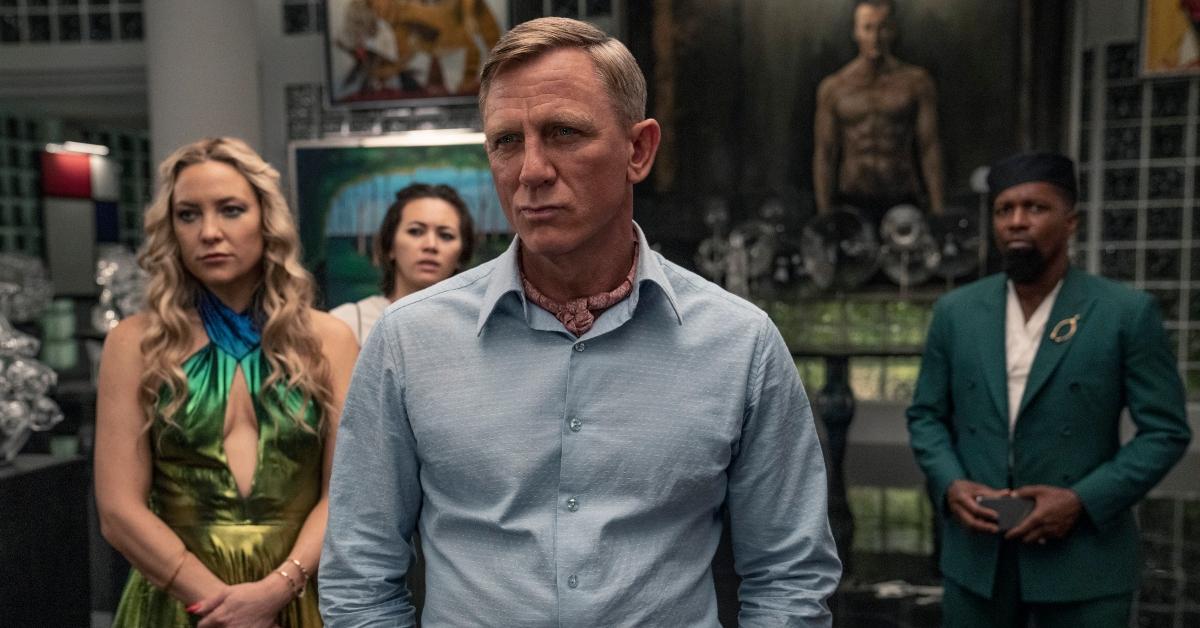 Article continues below advertisement
Who dies in 'Knives Out 2'? Is Miles Bron killed?
Though Miles's friends are invited to his private island to solve the mystery of his murder, the billionaire businessman is not really killed. Each year, Miles takes his friends on an all-expense-paid vacation, and this year decides to play a game. While on the island, he tells his friends that he will be "killed" and they have to spend the weekend putting the clues together in order to find out, yes, whodunit.
However, Blanc immediately solves the killer's identity and motive before Miles is even finished explaining the game. But while having drinks, Duke immediately starts choking and dies.
The group is shocked — and then the lights go out. Everyone begins to panic, but the killer is not yet finished. Andi, who previously stormed out while having drinks after getting into a fight with Duke, is shot in the chest.
Article continues below advertisement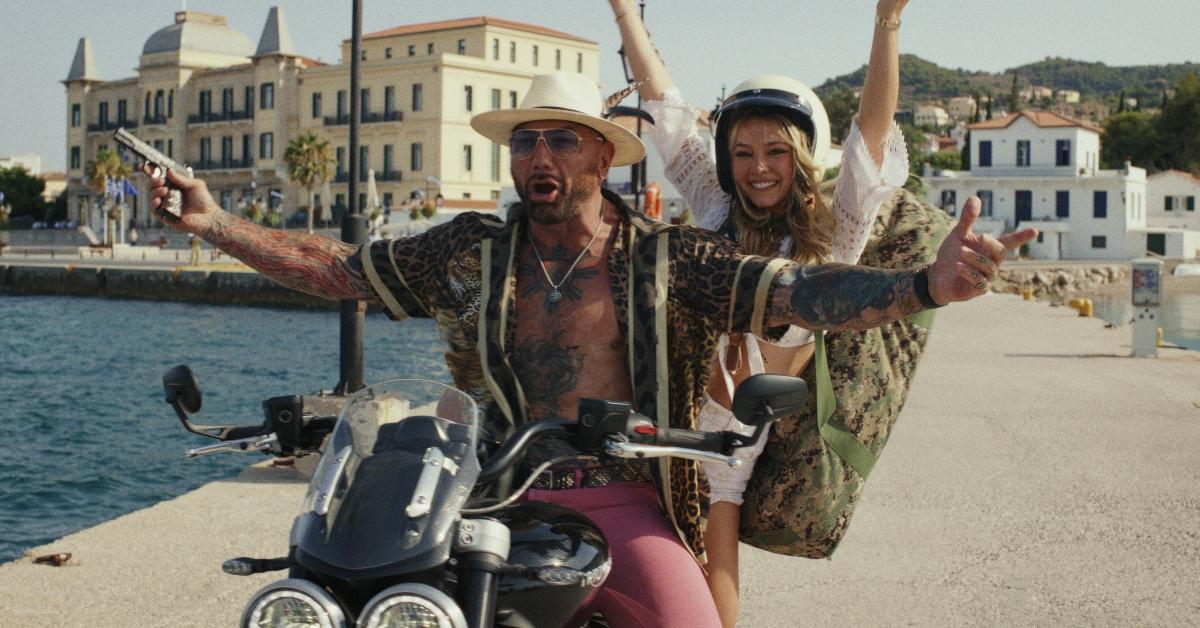 When the lights turn back on, everyone runs outside to see Blanc standing over Andi's body, telling the group that she is indeed dead. When they all return inside, Blanc begins to tell everyone who exactly is the killer.
The film then cuts to weeks before the group's arrival on the island.
Article continues below advertisement
Andi's twin sister Helen goes to Blanc's apartment in London to ask for the detective's help. Andi was found dead and her death was ruled a suicide. However, Helen doesn't believe her sister died by suicide and begins looking through her things. Helen realizes that Andi, who had a falling-out with Miles after he claimed ownership of her company's ideas, found evidence that would take down Miles and prove that he, and the rest of the group, lied in court.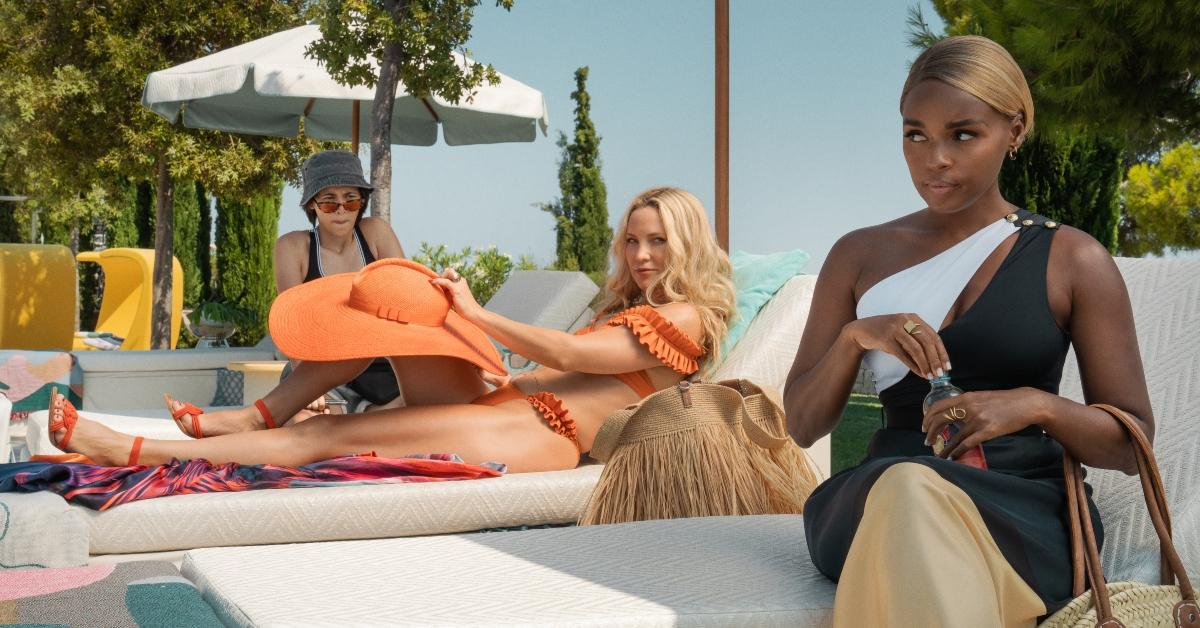 Article continues below advertisement
Andi took a picture with a red envelope and sent it to everyone and was found dead just a few days later. Helen explains that she could not find the envelope in Andi's house. Blanc agrees with Helen's theory, which means someone in the group killed Andi and tried to cover it up.
Blanc has an idea — to unmask who Andi's killer is, Helen will pose as Andi and he too will attend the getaway weekend, and tell Miles that someone sent the invite to his house. (At the time, word had not gotten out that Andi was dead.)
Helen and Blanc work together to try and uncover who was behind Andi's death. The other group members tell Helen (who they think is Andi) that after she sent the picture with the envelope, they each tried to go over to her house and talk to her but she didn't answer the door. But, that is because someone already got there first.
Article continues below advertisement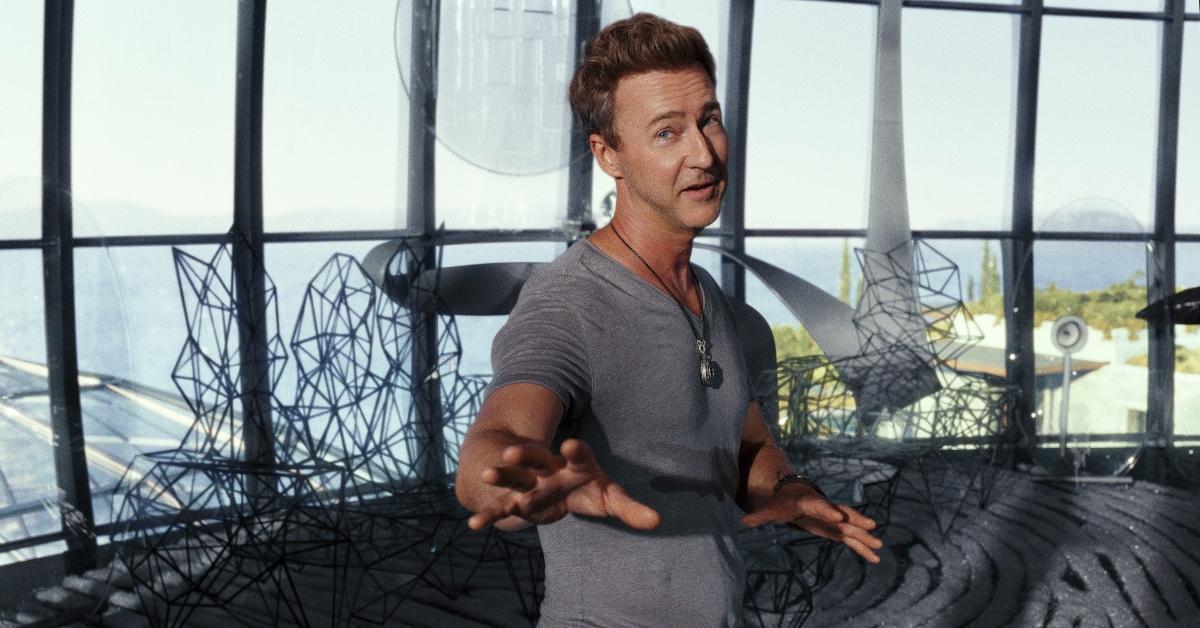 So, who is the killer in 'Knives Out 2'? Why did Andi and Duke die in 'Knives Out 2'?
Blanc reveals that Andi and Duke's killer is actually Miles. After Andi lost her company to Miles, she tried to prove that she had intellectual property, meaning that she started the idea. But the napkin on which she initially penned the idea was lost, and during court proceedings, everyone in the group lied and stated that Miles was the one who came up with the concept of Alpha. Therefore, Andi lost everything until she found the original napkin with her handwriting.
Article continues below advertisement
When Andi sent the picture, Miles felt threatened and killed her. But when he was leaving Andi's house, he almost ran over Duke who passed by on the way to her house. At the party, Duke receives a notification that Andi is dead. He showed it to Miles as a bargaining tool so Duke can appear on Miles's Alpha News show.
Miles didn't want any loose ends and secretly switches drinks with Duke during the night's festivities. Duke, who is highly allergic to pineapple, begins to go into anaphylactic shock and dies.
When the lights go out, Miles attempts to kill Helen (who is posing as Andi) to make sure the truth does not come out. After he shoots Helen, Blanc finds her and the two realize that the bullet missed her chest and hit Andi's diary that was in her breast pocket.
Article continues below advertisement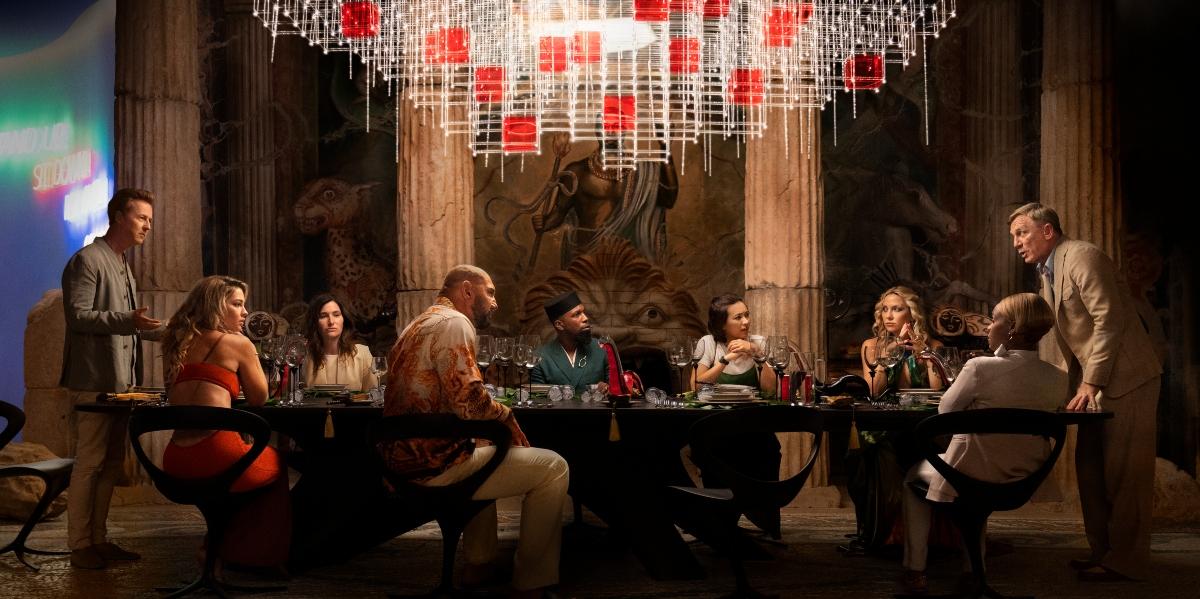 Helen plays dead while Blanc is detailing the murderer's motive, buying Helen time to sneak away and find the red envelope in Miles's office, which she does.
Blanc and Helen confront Miles while the group learns the truth about what he has done.
Though Miles ends up burning the proof (the original napkin with Andi's idea written in her handwriting), the group eventually turns on Miles and says that the concept for Alpha was originally Andi's, and Miles purposefully switched glasses with Duke. Miles's house and status literally burn down before everyone's eyes and justice is finally served.
You can now stream Glass Onion: A Knives Out Mystery on Netflix.