Natasha Lyonne Talked Her Split With Fred Armisen in Her 'SNL' Monologue — Let's Unpack Their Relationship
Actors Natasha Lyonne and Fred Armisen were an item for over seven years, a fact Natasha touched on while hosting 'SNL'. Let's go over their relationship timeline.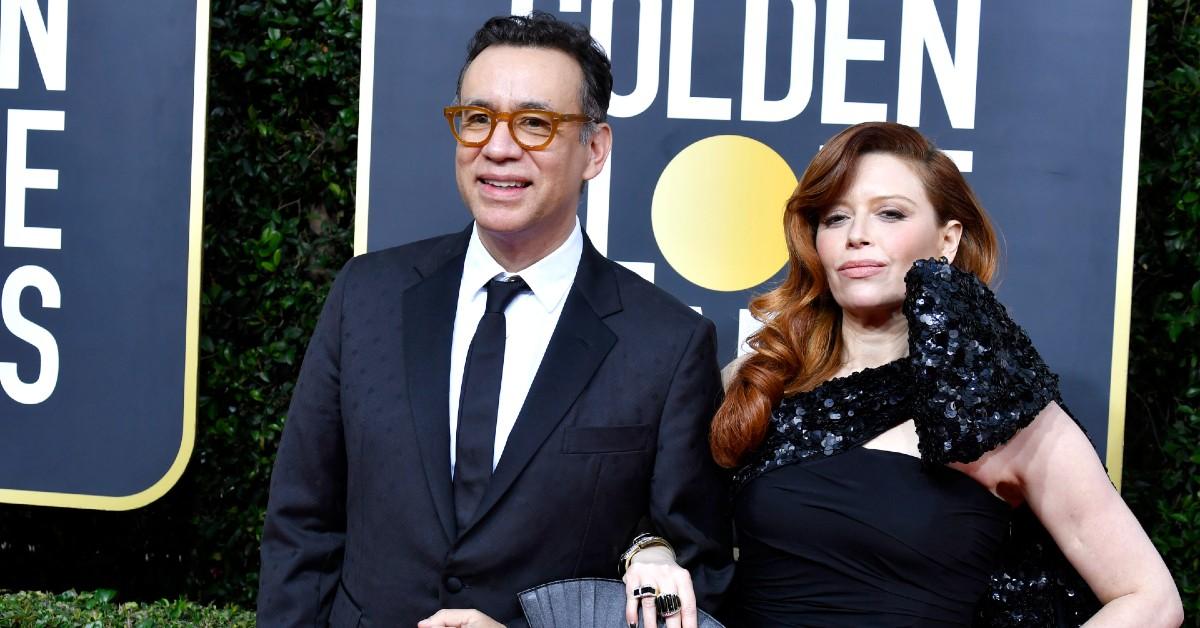 What do cigarettes, cockroaches, and time travel have in common? Fans of Netflix's Russian Doll certainly know that the Venn diagram including these three things sees Emmy nominee Natasha Lyonne at its center. And when we say "cockroaches," we actually mean cock-a-roaches.
Article continues below advertisement
Whether you've been a fan of hers since her But I'm a Cheerleader days or you hopped on the Natasha bandwagon when she joined the cast of Netflix's Emmy-winning women's prison dark comedy series Orange Is the New Black (she said "lesbian rights!"), Natasha is an entertainment industry veteran.
Given her decades of service (which she's finally getting proper recognition for), it's surprising that the New Yorker and utter goddess hosted Saturday Night Live for the very first time on May 21, 2022 — aka the emotional Season 47 finale.
Along with disclosing the truth about her "cosmic connection to SNL" and that many of its cast members are her "chosen family," Natasha brought out her close friends and SNL alums Maya Rudolph (Bridesmaids) and Fred Armisen (Portlandia) — the latter of whom she dated for seven long years.
Perhaps there was just too much funny in this former courtship. Let's unpack Fretasha's (we made this up, if you couldn't tell) relationship.
Article continues below advertisement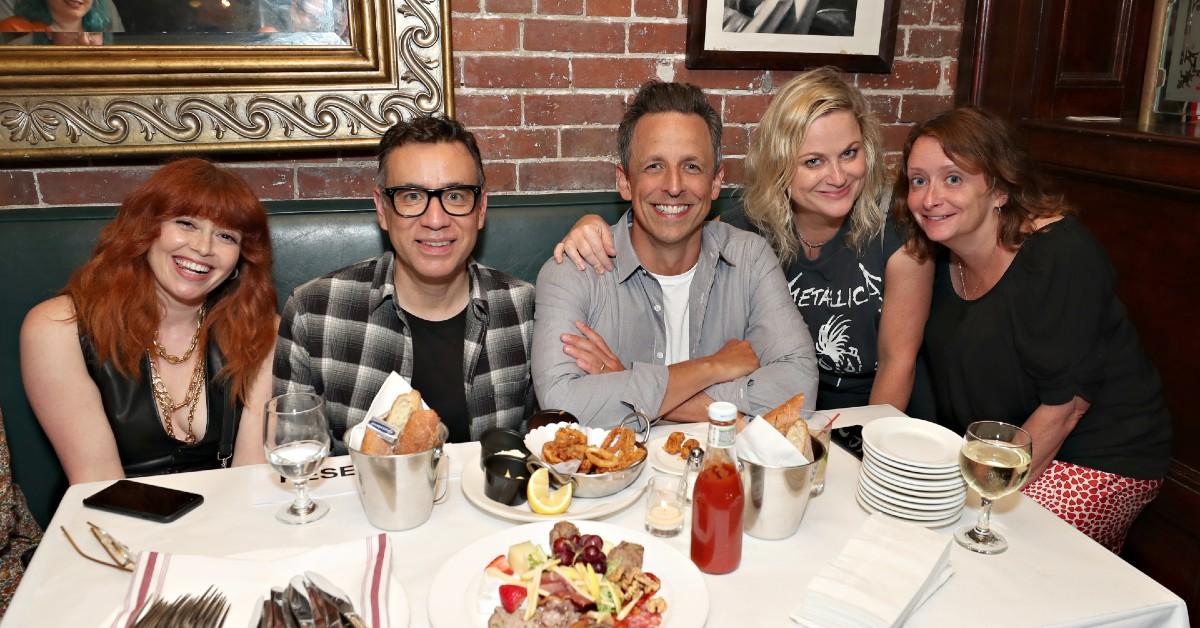 Natasha Lyonne and Fred Armisen started dating in 2014.
"We're the only couple who had a sex tape nobody wanted to buy," she joked on the celebrated stage of Studio 8H. The two were first seen together at Netflix's post-Emmys party at the Chateau Marmont circa 2014, per Vanity Fair. Natasha told Glamour in 2019 that the two met via mutual pal Maya Rudolph. "I was going through a rocky road, as we know," Natasha said, referring to her publicly tumultuous past.
Article continues below advertisement
Fred Armisen was likely charmed by Natasha's rough-around-the-edges intrigue, as their first encounter was as wild as we assumed it was. See, when Maya and Fred stopped by Natasha's place, she was donning a silk robe and a pair of sunglasses while chain-smoking. This woman is a gift.
"I pulled out a copy of [Legs McNeil's oral history of punk] Please Kill Me, autographed it, and was like, 'Welcome, kid. Fred—what a name. Happy birthday. Enjoy the book.' He still has it," she told Vanity Fair.
Article continues below advertisement
Fretasha called it quits in the midst of the COVID-19 pandemic.
Things were going smoothly for years (for all we know), as Natasha called Fred an "A-1 winner boyfriend" during a 2017 interview with Conan O'Brien on TBS's Conan.
And while we don't know the nitty-gritty details of their seven-plus years as lovers, we do know that things got a bit rocky during the dreaded pandemic. The last time Fretasha was photographed as a couple was at the 2020 Golden Globes.
Article continues below advertisement
In September 2021, the Daily Mail released paparazzi photos of Natasha hand in hand with a tall, curly-haired "mystery man" at the Malibu Chili Cook-Off. Understandably, this fueled rumors of Fretasha's demise.
In April 2022, Natasha spoke about her split with Fred in an interview with The Hollywood Reporter, blaming the breakup on a godforsaken swimming pool. Wait, what?
Article continues below advertisement
"I had been living [in LA] with Fred [Armisen] and during COVID I honestly think we broke up because I wanted a swimming pool. We love each other just about as much as two people can love each other and we're still talking all the time, but Freddy doesn't like a swimming pool," she explained. We truly hope you're hearing her raspy voice in your head as you read this.
"It might seem like a mundane reason for a breakup, but during that pandemic, you've got to get your laps — I'm like Burt Lancaster in The Swimmer. So, I got myself a house with a pool out in Los Angeles. So that's the real scandal. I guess I finally am an actual bicoastal."
A gal's got to swim. All in all, we're happy to hear they're still buds and that Natasha achieved her pandemic dream of getting her very own swimming pool.