Natasha Lyonne Is a Time Prisoner in 'Russian Doll' Season 2 — Let's Explain the Rules of Time Travel
In 'Russian Doll' Season 2, Nadia and Alan explore the complexities of the space-time continuum. Let's explain the show's rules of time travel.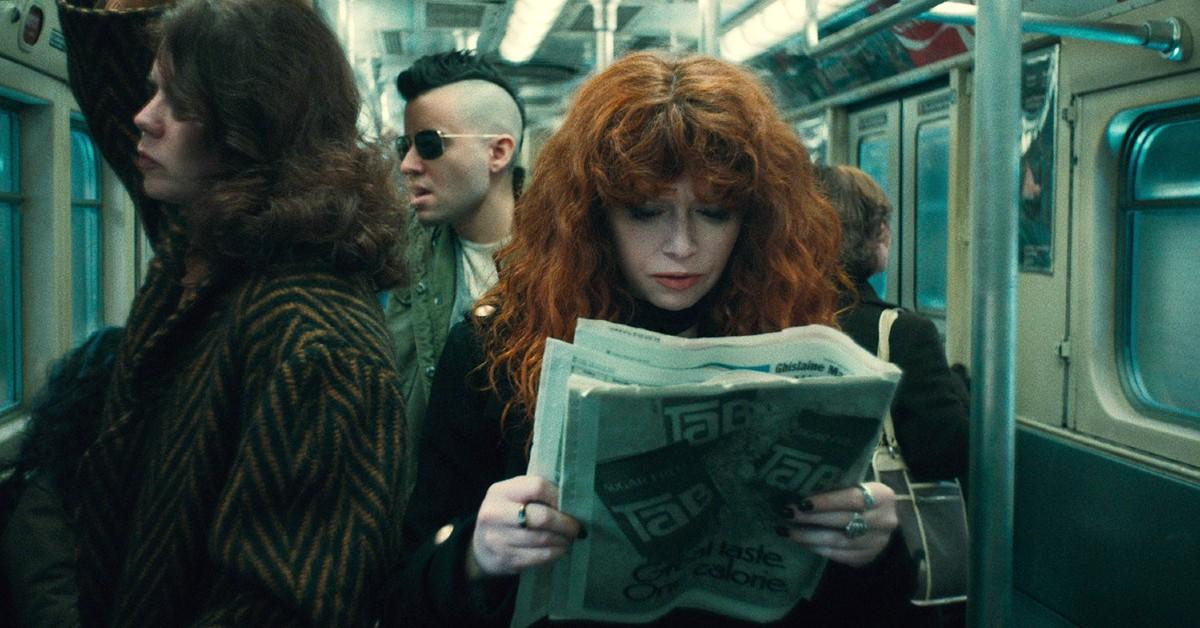 From 1985's hit sci-fi comedy Back to the Future to 2004's thriller The Butterfly Effect, time travel rules vary from project to project. Can you change the past, and therefore the future? What's the method of transportation used to travel from era to era? Can a person get permanently trapped in a year that isn't present-day? So many questions.
Well, in Season 1 of Netflix's mind-bending dramedy Russian Doll, none of these questions were relevant as the storyline involved Natasha Lyonne's Nadia enduring a time-loop. But that changed in Season 2.
Article continues below advertisement
Created by Natasha Lyonne, Amy Poehler, and Leslye Headland, Russian Doll's highly anticipated second installment sees Nadia and Alan (Charlie Barnett) travel to the past (eventually landing about a month or so into the future) and learn more about their complicated familial roots. With overarching themes related to family trauma, sexism, and mental illness (you know, the good stuff), our messy Manhattan-based protagonists walk a mile in the shoes of their grandmothers — literally.
Via time travel, Nadia inhabits the body of her Hungarian Jewish grandma, Vera Peschauer (Ilona McCrea), in WWII-era Budapest, while Alan is thrown into the body of his Ghanaian immigrant grandma, Agnes (Carolyn Michelle Smith), in 1962 East Berlin. Nadia also takes over the body of her mother, Lenora Vulvokov (Chloë Sevigny), in 1982 NYC — eventually giving birth to herself on a subway platform. It's all super meta. Let's explain how this happens as well as the Russian Doll rules of trippy time travel.
Article continues below advertisement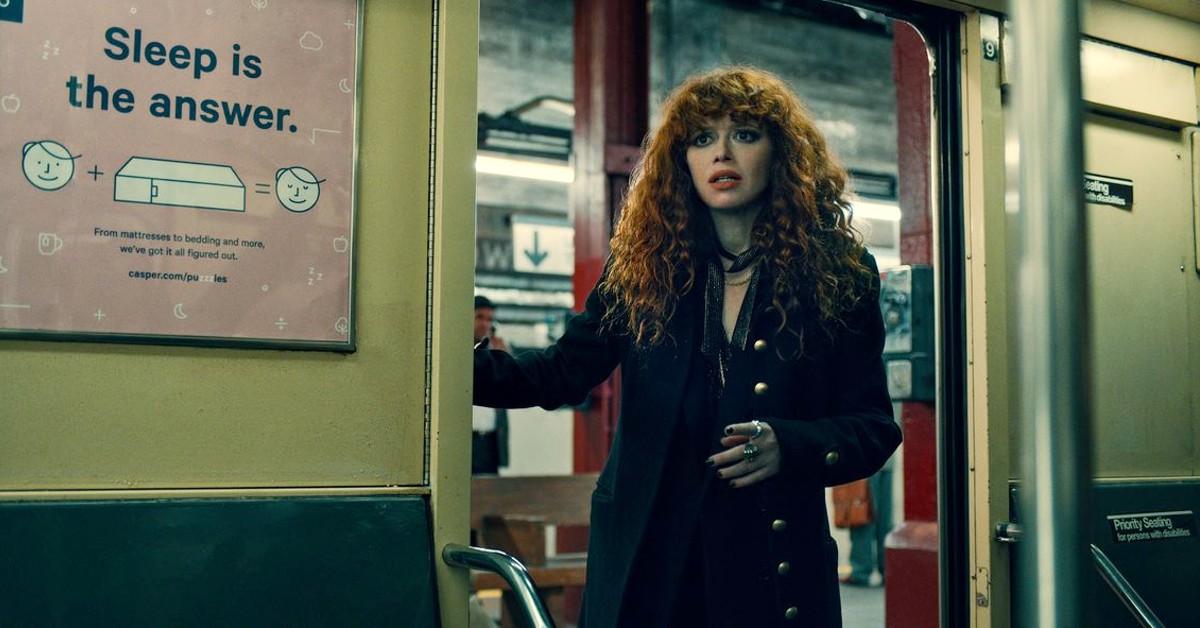 How does time travel work in 'Russian Doll' Season 2?
We'll admit, there's not always a concrete explanation for things in Russian Doll, but if we had to summarize the reason Nadia and Alan time travel, it's to make peace with their family histories, as well as with the events (and the outcomes) they have no control over.
Regarding Back to the Future and The Butterfly Effect, time-traveling protagonists Marty McFly (Michael J. Fox) and Evan Treborn (Ashton Kutcher) are able to drastically change the future with the most subtle alterations of past events — which becomes a complete mess in both films. It's not quite like that in Russian Doll.
Article continues below advertisement
Nadia first time travels when she hops on the 6 train — specifically train #6622 — at 77th Street, the subway acting as her own personal time machine (without her consent, might we add). She winds up in 1982 Manhattan, confined in the body of her pregnant mother. As you do. She doesn't realize this for quite a while, which as you can imagine, freaks her out.
Article continues below advertisement
Still, because she's a time-loop survivor (as is Alan), Nadia is perhaps not as freaked out as the average person would be. After a chaotic night involving a sleazy guy named Chez (Sharlto Copley), she gets on a subway at the Astor Place station, and lands herself back in 2022 NYC.
Nadia tells Alan — who's always a little bit on-edge — about her experience, theorizing that the two of them have unfinished business. At first, Alan wants nothing to do with time travel, but another first-date-to-nowhere leaves him craving excitement. He hops on a subway at Astor Place, and winds up in 1962 East Berlin as his grandma.
Article continues below advertisement
Overall, time travel seems to be a bit simpler for Alan, as he goes back and forth between 1962 East Berlin and 2022 NYC. It's not always clear where Nadia will wind up. Whether its New York City in 1982, NYC in 2022, or 1944 Budapest, it's as if the past is trying to tell her something. The space-time continuum is wild.
Article continues below advertisement
In Russian Doll, time travel always happens by way of trains (not to mention via the bodies of matriarchs). Interestingly, in Season 2, Episode 6 — titled "Schrödinger's Ruth" — Nadia discovers she can rapidly travel between the three eras by walking in a straight line from train car to train car. Is it a coincidence that time is thought to be linear? We think not.
In the end, nothing neither Nadia nor Alan does will change how events play out — their paths are preordained. Nadia is relentless in trying to protect her family's stolen fortune (aka a fruitful pile of Krugerrands) by changing the past, and Alan tries to prevent his grandmother's love interest from tunneling under the Berlin Wall.
You can say that the films we mentioned involve destiny, which you can shape. But when it comes to fate, everything is already set in stone. So, Nadia and Alan attempting to alter the past is literally written into their predetermined fates. Everything is supposed to happen exactly how it happened — you can't change your fate. The universe is a bitch, isn't it?
Seasons 1 and 2 of Russian Doll are currently streaming on Netflix.