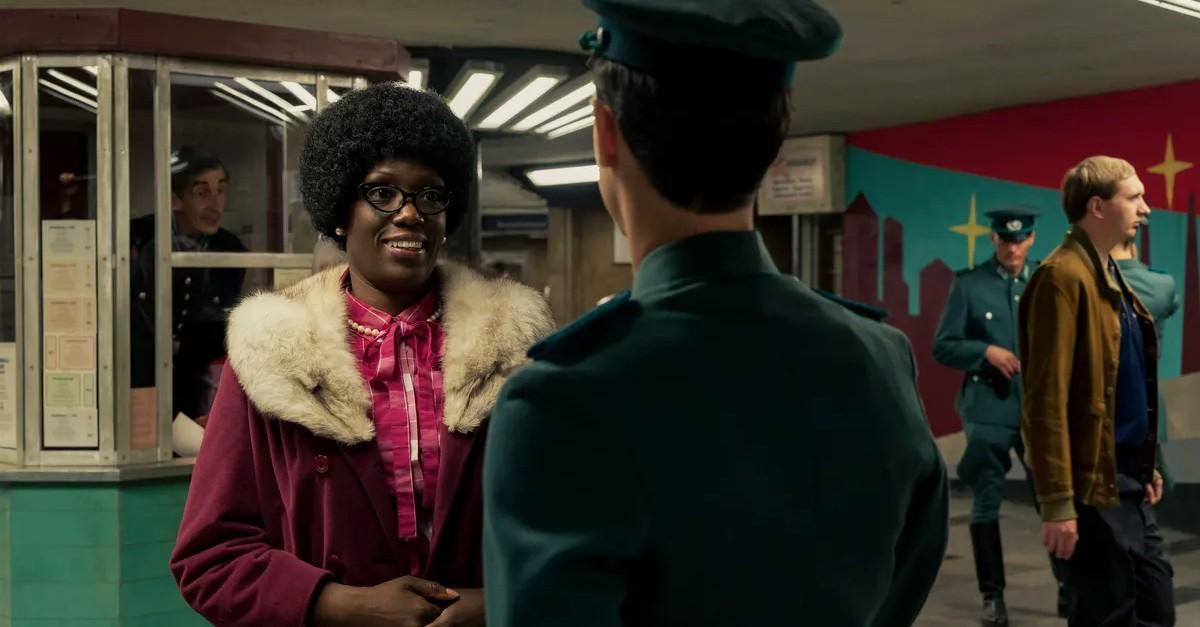 Who Plays Alan's Grandma Agnes in Season 2 of Netflix's 'Russian Doll'?
Focusing on time travel, 'Russian Doll' Season 2 sees protagonists Nadia and Alan inhabit their grandmothers' bodies in various eras. Who plays Alan's grandma Agnes?
Time-loop plots are so last season; this season is all about time travel. While Season 1 of Netflix's hit dramedy Russian Doll mimicked the likes of 1993's Groundhog Day, Season 2 is more like 1985's Back to the Future. Created by Natasha Lyonne, Amy Poehler, and Leslye Headland, Russian Doll Season 2 sees protagonists Nadia (Natasha Lyonne) and Alan (Charlie Barnett) time travel internationally, inhabiting the bodies of their grandmothers.
Article continues below advertisement
While Nadia time travels to 1944 Budapest, Hungary, and enters the body of her Hungarian Jewish grandma, Vera Peschauer (Ilona McCrea), Alan time travels to East Berlin circa 1962, taking over the body of his grandma, Agnes, who's a graduate student from Ghana. While Nadia explores the complexities of her intergenerational trauma, Alan has a bit more fun, enjoying a flirtation-ship with a German student named Lenny (Sandor Funtek). So, who plays adorable and brainy Agnes?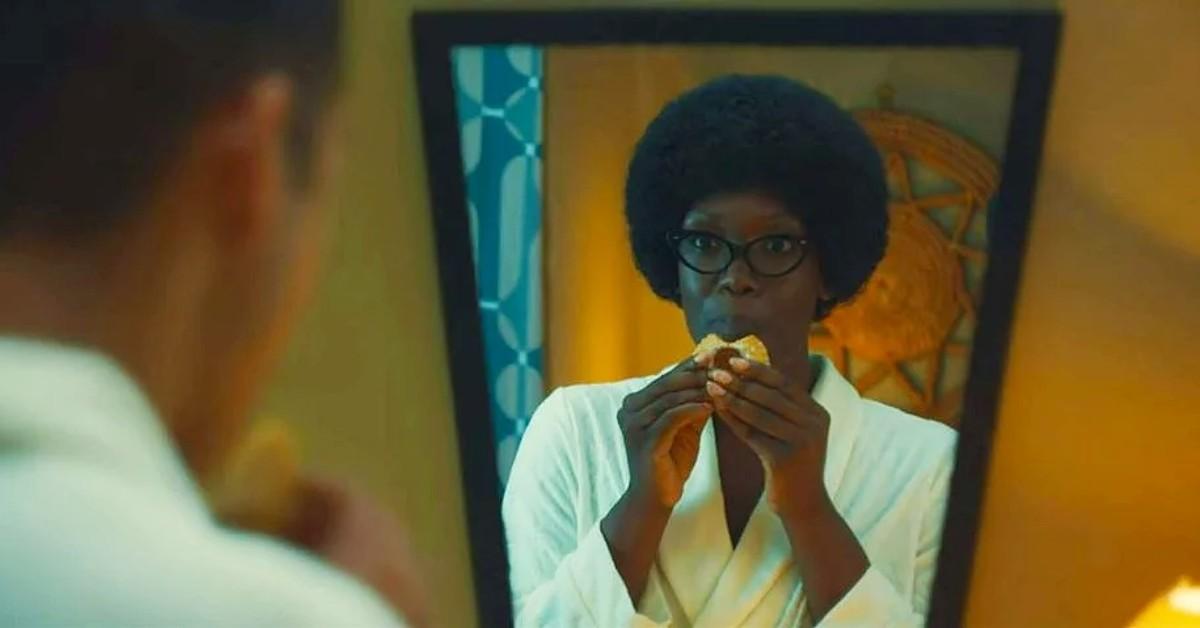 Article continues below advertisement
Actress Carolyn Michelle Smith plays 1962-set Agnes in 'Russian Doll' Season 2.
While Alan is initially elated to spend time with engineering student Lenny — sharing smooches and pastries — he's shocked when he realizes his grandmother drew up a plan for Lenny and his friends to tunnel under the Berlin Wall and reunite with their families. Alan tries to convince Lenny to hold out 27 years, promising him that he knows for certain the Berlin Wall will come down in the future. But it soon becomes clear that there's no stopping the Berliners.
Battling relentless sexism, sexual harassment, and racism, Alan sees how his grandmother — whom he previously knew very little about — was a pariah in East Berlin by simply existing. Seemingly, she didn't let those factors stop her from accomplishing greatness, using her smarts to help others. Actress Carolyn Michelle Smith (Romeo and Juliet) plays Agnes with an intriguing sense of timidness, implying that there's more to her than meets the eye.
Article continues below advertisement
Agnes appears again in 1982 NYC, and both Nadia and Alan run into her at different points. She's a voice of reason for a distraught Alan, telling him, "We can't spend our lives so scared of making the wrong move that we never live at all."
"Don't be so afraid to live," she tells her grandson while they stand in a bizarre limbo-like existence called "The Void."
Where else have we seen Carolyn Michelle Smith?
You may not have recognized her initially, but you've likely seen Carolyn Michelle Smith's face over the years. She's known for her roles as Charmaine Cole in ABC's hit Viola Davis-led drama series How to Get Away With Murder, as well as for her work in Netflix's drama series House of Cards, USA Network's sci-fi series Colony, and OWN's drama series Cherish the Day.
Seasons 1 and 2 of Russian Doll are currently streaming on Netflix.