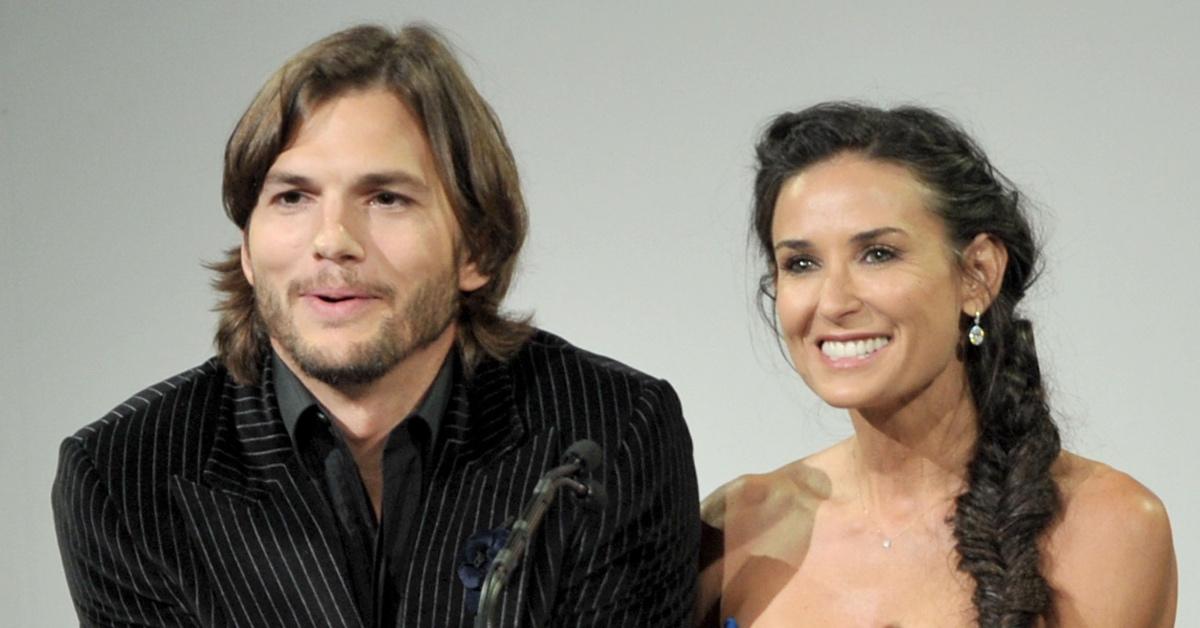 Ex-Wife Demi Moore Teams up With Ashton Kutcher's Current Wife Mila Kunis for a Commercial
Ashton Kutcher is now happily married to his 'That 70's Show' co-star, but here's what you need to know about the Demi Moore-Ashton Kutcher relationship timeline.
Most people are familiar with the classic story of how Mila Kunis and Ashton Kutcher fell in love years after they co-starred on Fox's hit show That 70's Show. However, before there was Mila and Ashton, there was Ashton and Demi Moore. The pair were married in 2005 following Ashton's high-profile relationships with fellow actresses January Jones and Brittany Murphy. Ashton and Demi's relationship caused a public stir in Hollywood due to their fifteen-year age difference.
Article continues below advertisement
Recently, Mila showed off just how comfortable the exes were with one another in a commercial for AT&T. Here's a look at Demi Moore and Ashton Kutcher's relationship timeline for a nostalgic glance back at their romance.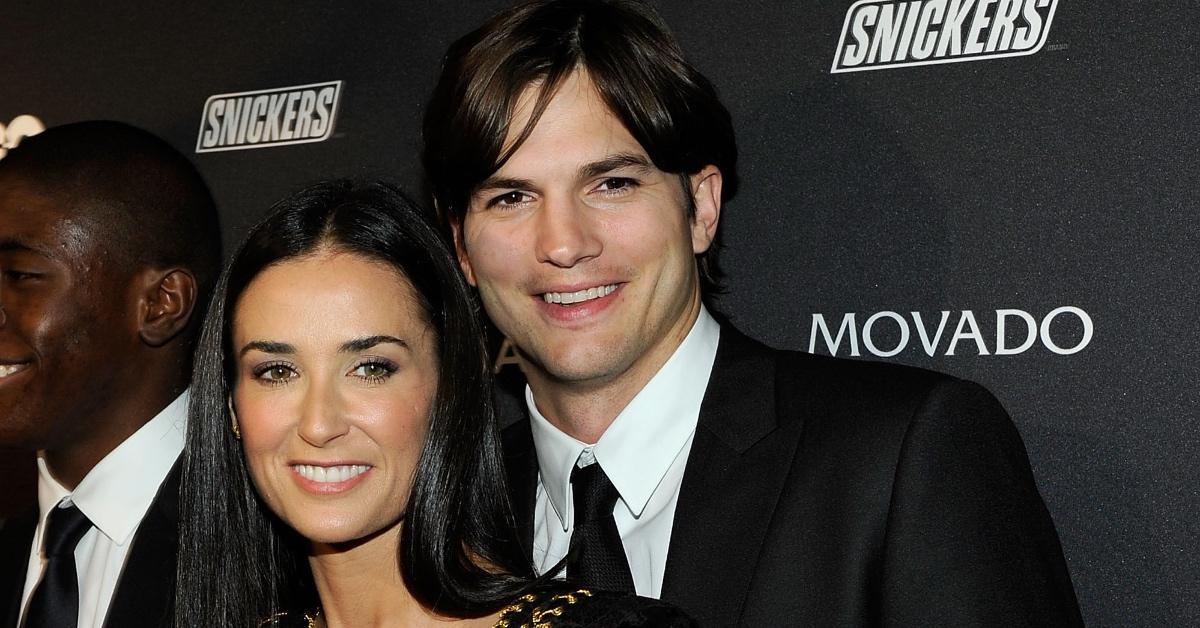 Article continues below advertisement
2003: Demi Moore and Ashton Kutcher begin dating.
After her divorce from action star Bruce Willis in 2000, Demi dated martial arts instructor Oliver Whitcomb. Although there aren't many pictures of their relationship, it's clear she was looking for something more serious when she met Ashton. Demi was 41 and Ashton was 25 when the pair were first introduced after dinner out with friends.
The new couple made their first red-carpet appearance shortly after the dinner at the premiere of Charlie's Angels: Full Throttle in June 2003. Shortly after they began dating, Ashton also converted to Kabbalah, a form of Judaism that Demi had also begun practicing. Ashton was raised in a Roman Catholic household, so his conversion was seen as a sign he was serious about Demi.
Article continues below advertisement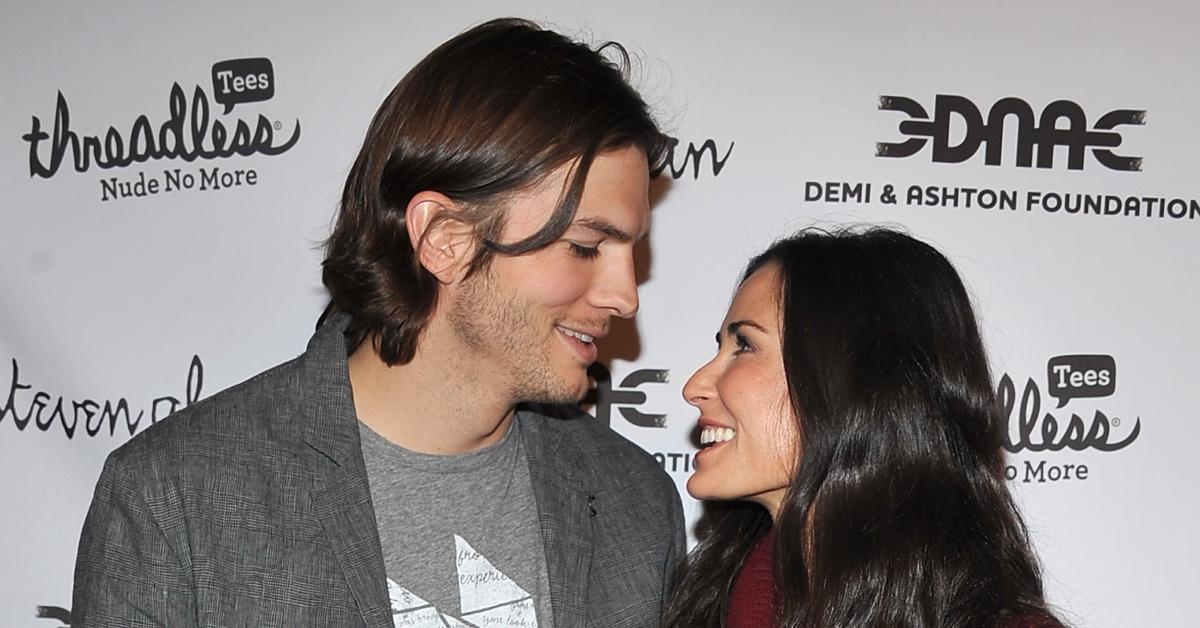 2005: Demi Moore and Ashton Kutcher marry.
In a September issue of Harper's Bazaar, Demi says, "I feel that we are [married] and that we don't need something formal, so to do so isn't a big deal one way or the other. It's not like we're holding out." However, she may have spoken too soon because on Sept. 24, 2005, Demi and Ashton secretly married in a Beverly Hills wedding with 100 guests.
Article continues below advertisement
Demi's ex, Bruce, and her three children (Rumer, Scout, Tallulah) all attended the wedding. Later, Bruce would admit that Ashton fit right in to the Moore-Willis clan, saying, "We just hit it off and I think [Ashton] has a great sense of humor." The entire family was in attendance in 2008 to support Rumer's role in The House Bunny.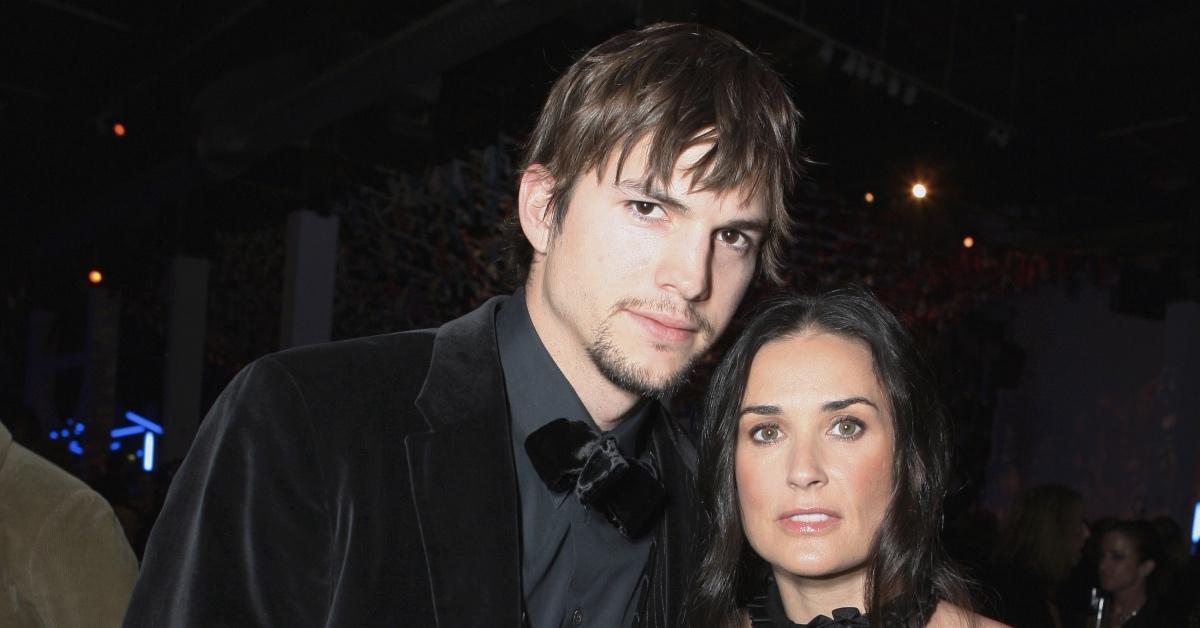 Article continues below advertisement
2010: Demi Moore and Ashton Kutcher face infidelity rumors.
In January 2010, the couple launched the Demi and Ashton Foundation (DNA), an organization that seeks to protect children from being forced into sexual slavery.
However, in October 2010, rumors of infidelity had begun to surface, prompting the couple to take much-needed time away to Israel.
Demi's 2019 memoir, Inside Out, revealed that the marriage had already been fracturing from the inside. People Magazine reports that Demi reportedly broke her sobriety after 20 years and engaged in threesomes that left her feeling "shame" and may have sparked infidelity in Ashton. She wrote, "Because we had brought in a third party into our relationship, Ashton said, that blurred the lines and, to some extent, justified what he's done."
Article continues below advertisement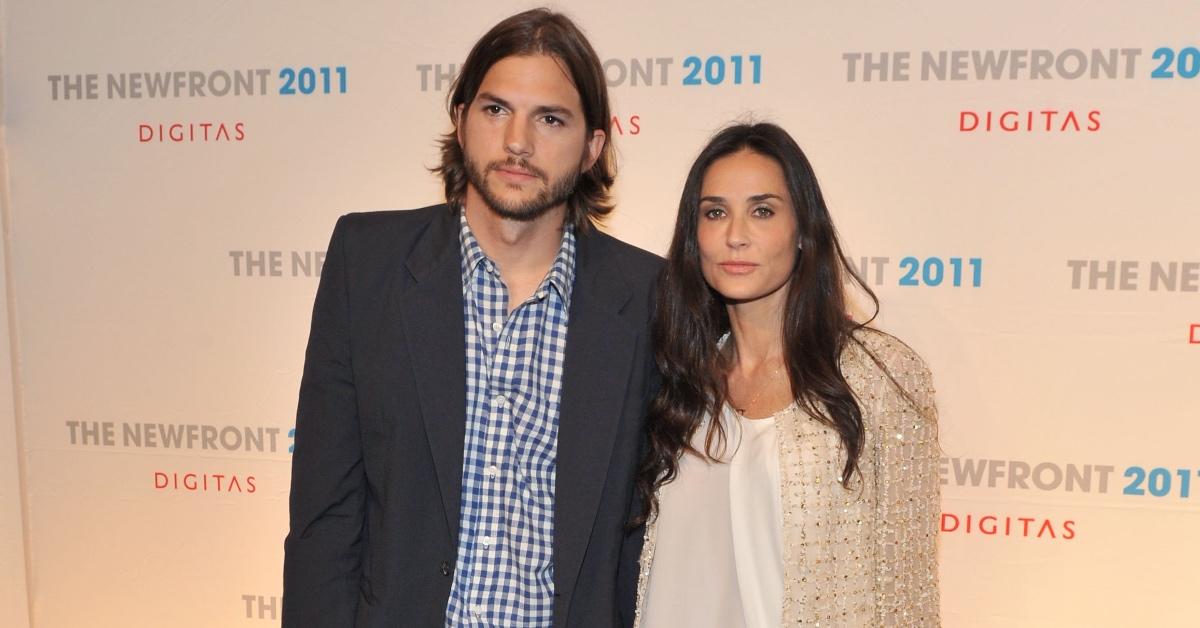 2011: Demi Moore and Ashton Kutcher announce their divorce.
In November 2011, Demi announced her plans to divorce her husband to E! News. "It is with great sadness and a heavy heart that I have decided to end my six-year marriage to Ashton."
Article continues below advertisement
In 2022, Mila Kunis and Demi Moore poke fun at their mutual relationship in an AT&T commercial.
In a new, minute-long AT&T ad, Mila and Demi get glam for their high school reunion, waiting for an announcement marking the "Most Admired Alum." Both women take the stage, thinking they are the winner, but ultimately end up losing to a third party. While onstage, the pair crack jokes. "I had no idea that we went to the same high school," Demi says.
"We have a lot in common," Mila replies, before the announcer tells the women, "Please get off my stage." In reality, the pair both attended Fairfax High School in Los Angeles, and Mila reportedly asked Demi to participate in the commercial due to their shared alumni status.